Dupree Park is an active park in Woodstock with activities you don't find at many parks. At this park, you can fish, mountain bike, workout, play on a large multi-tier pirate theme playground, disc golf, tennis, and more.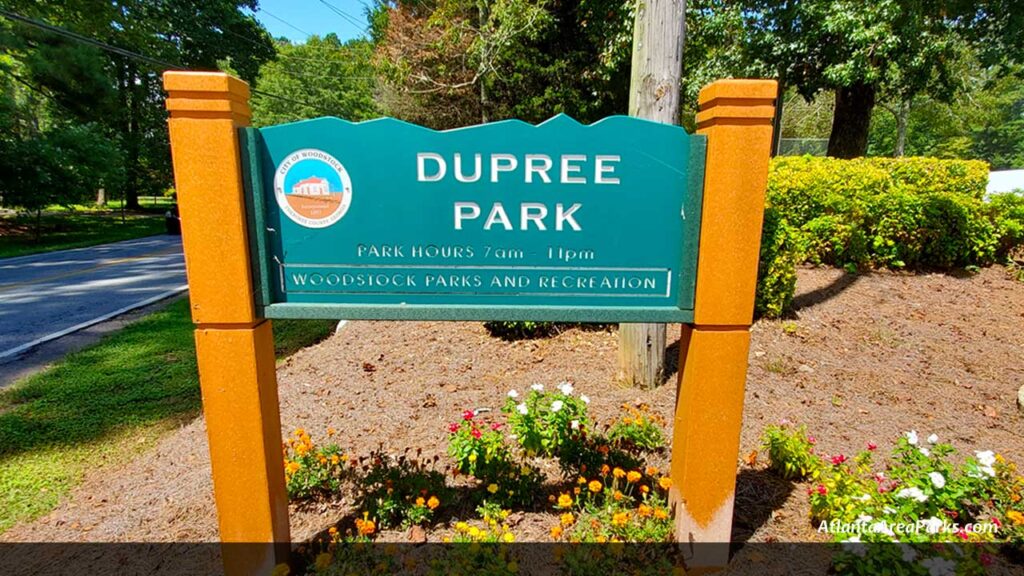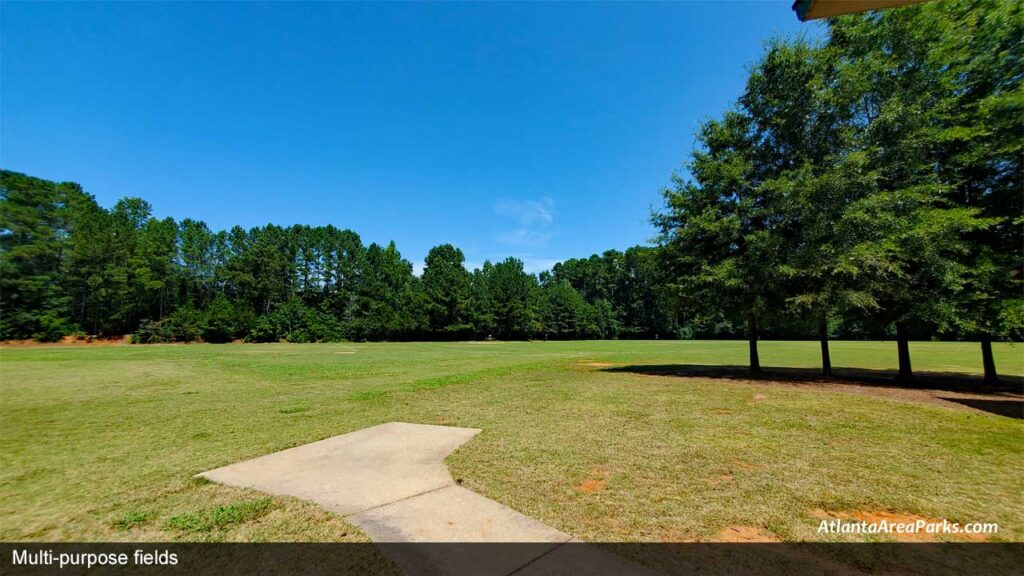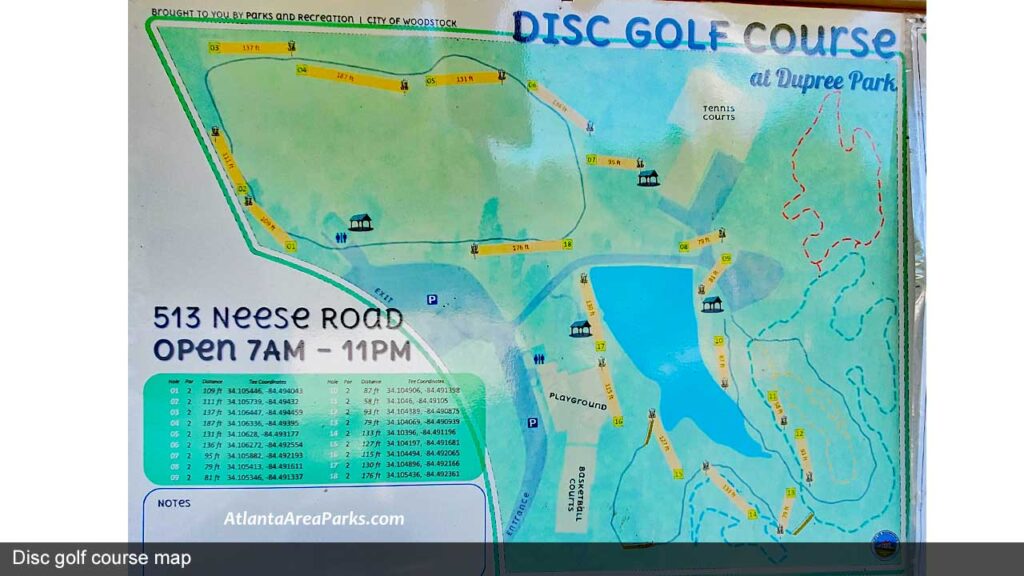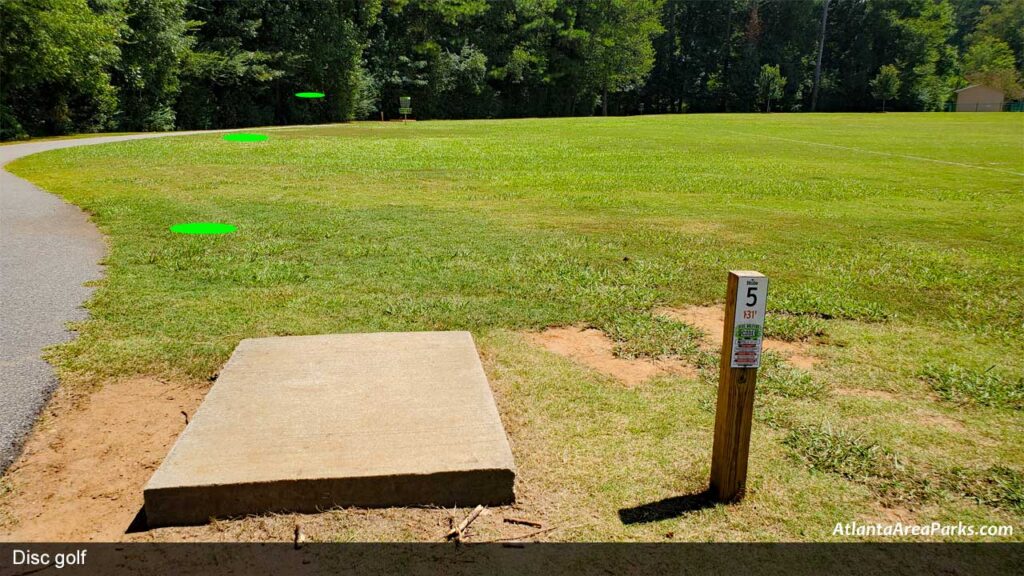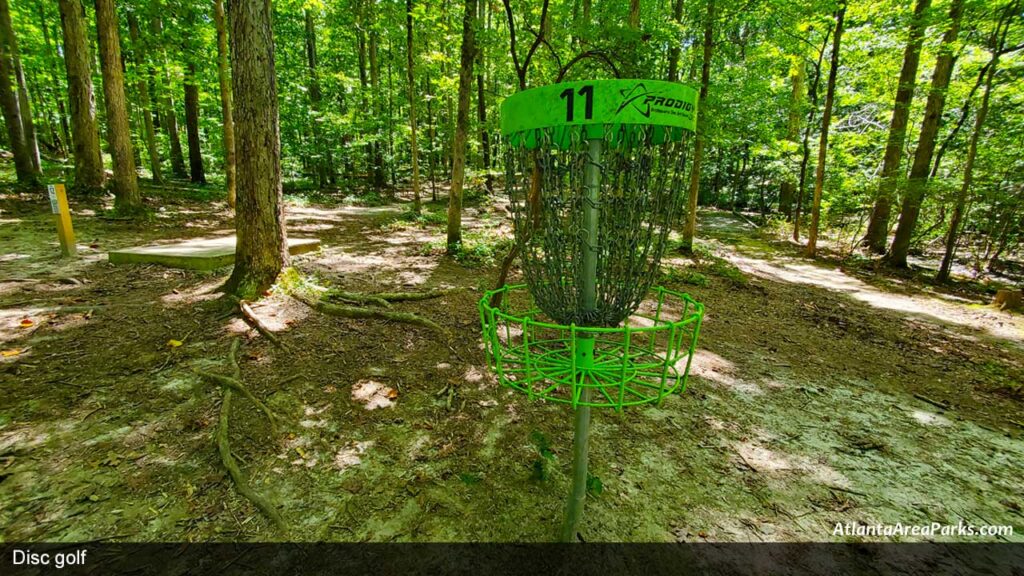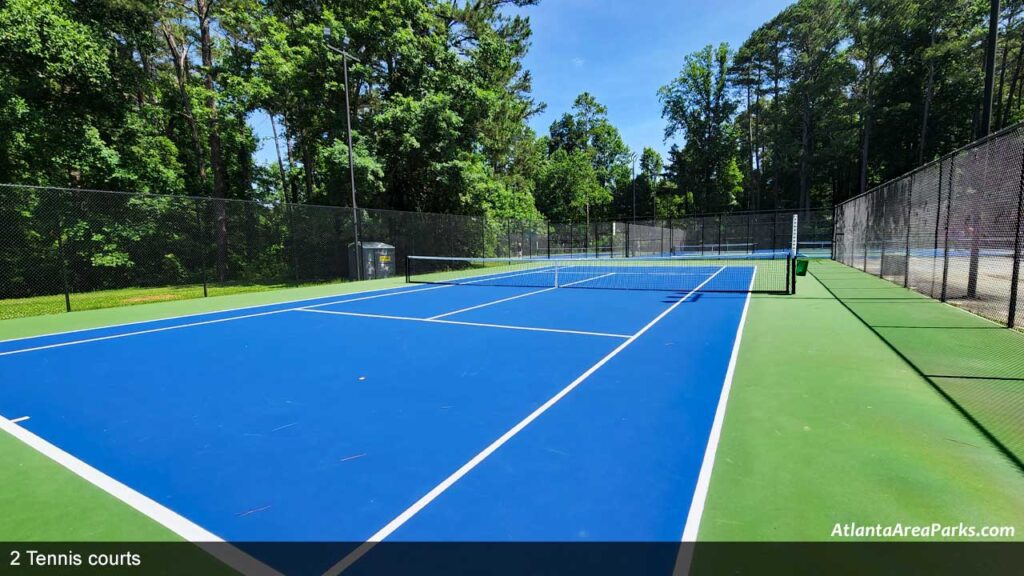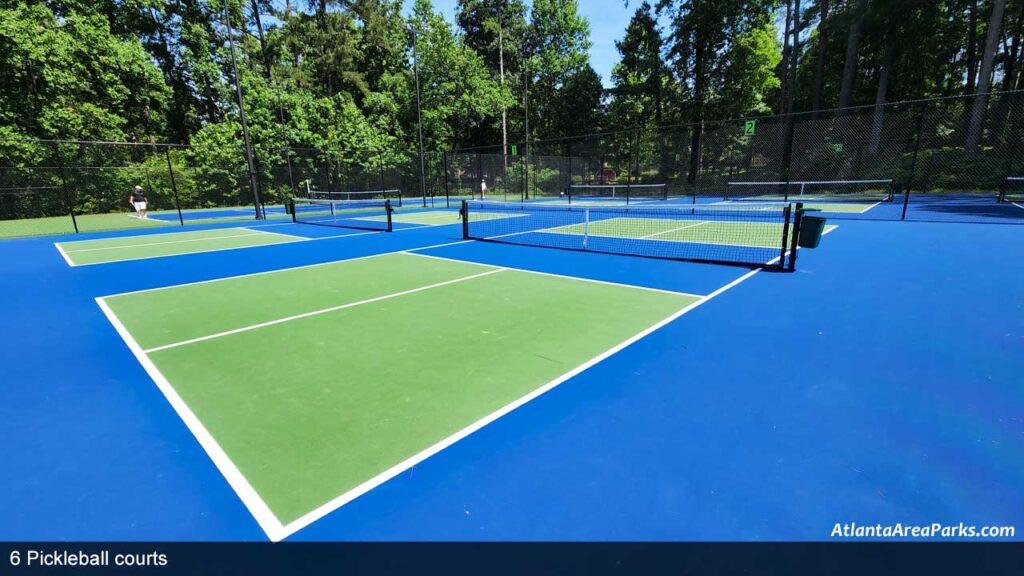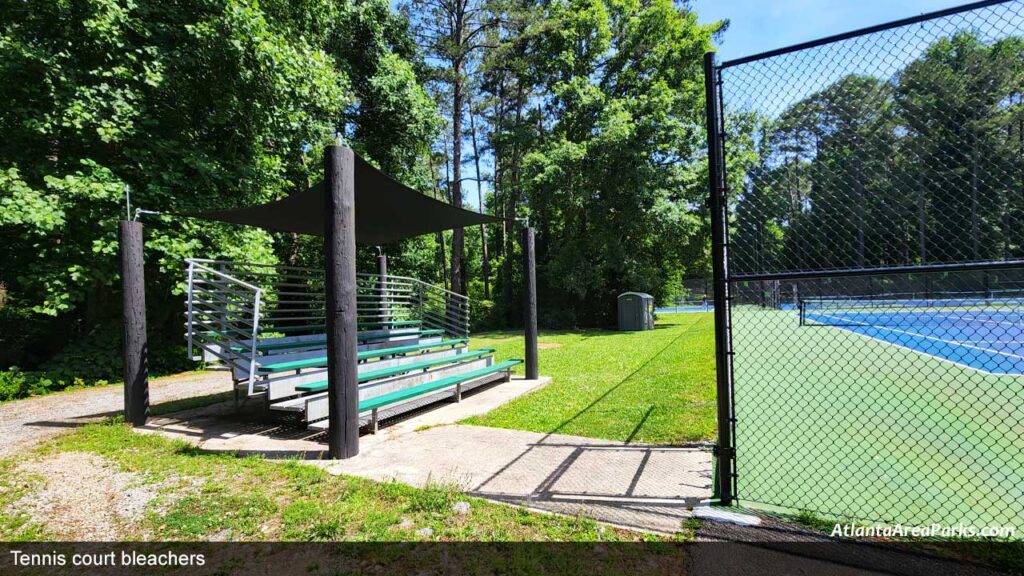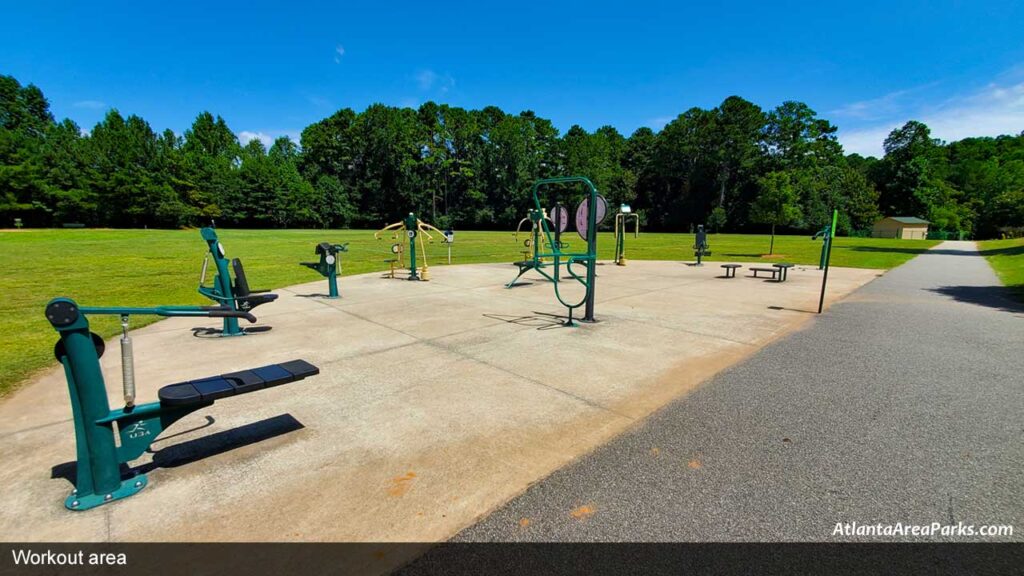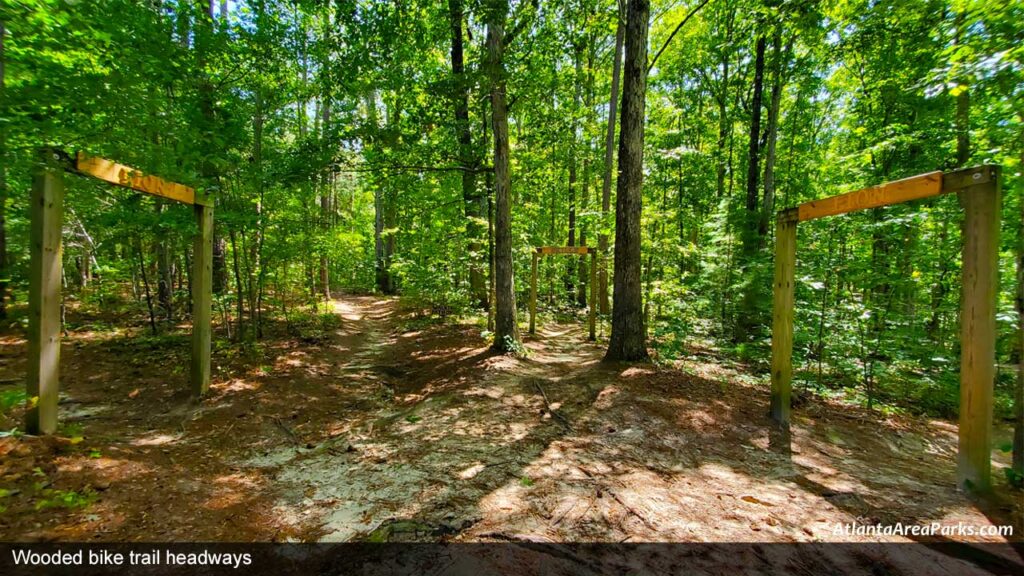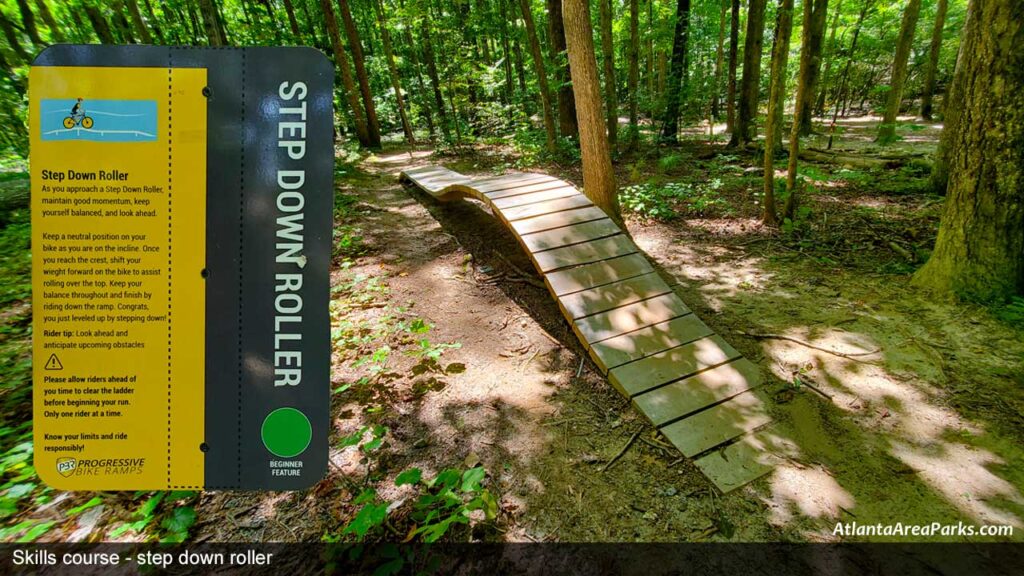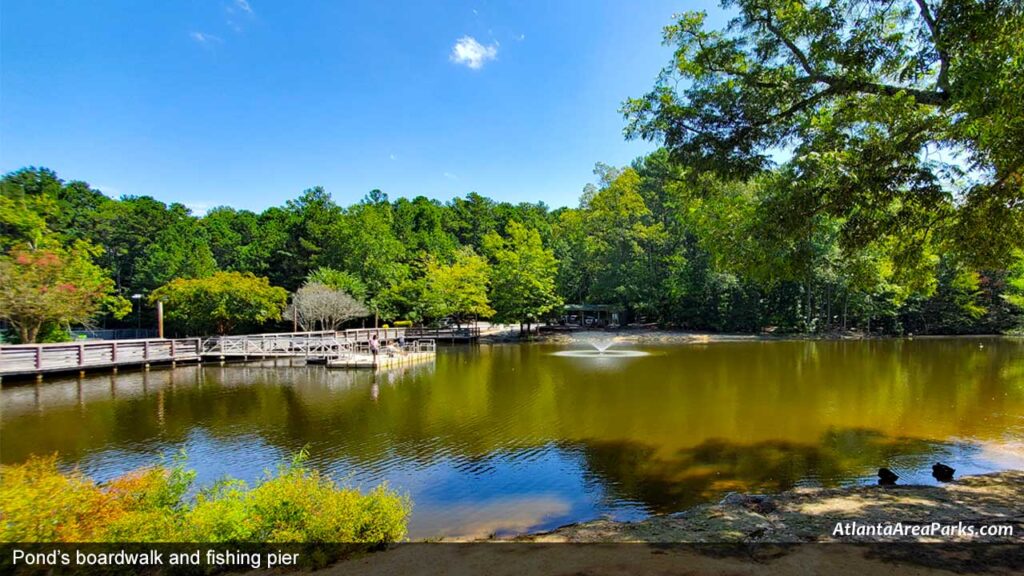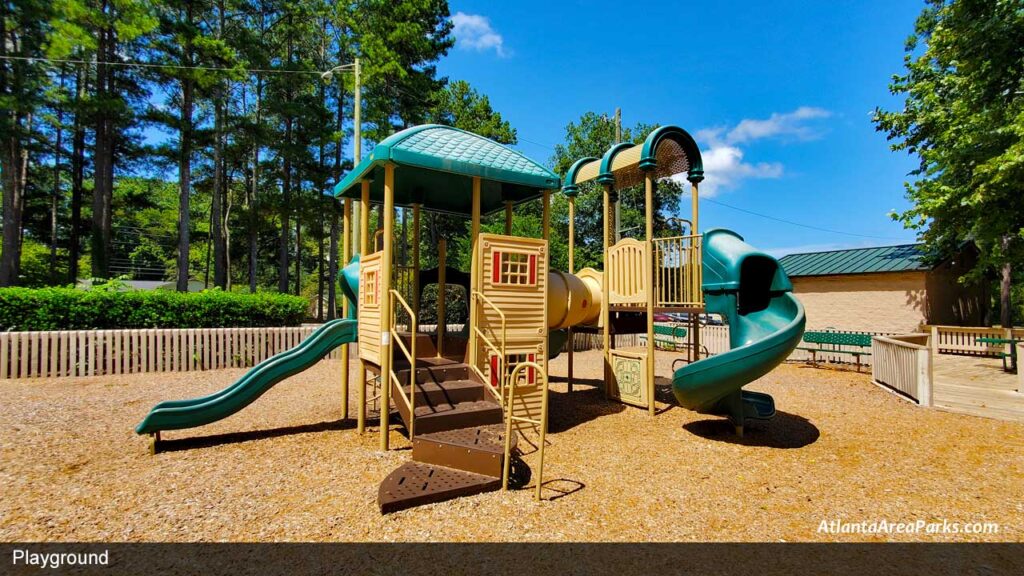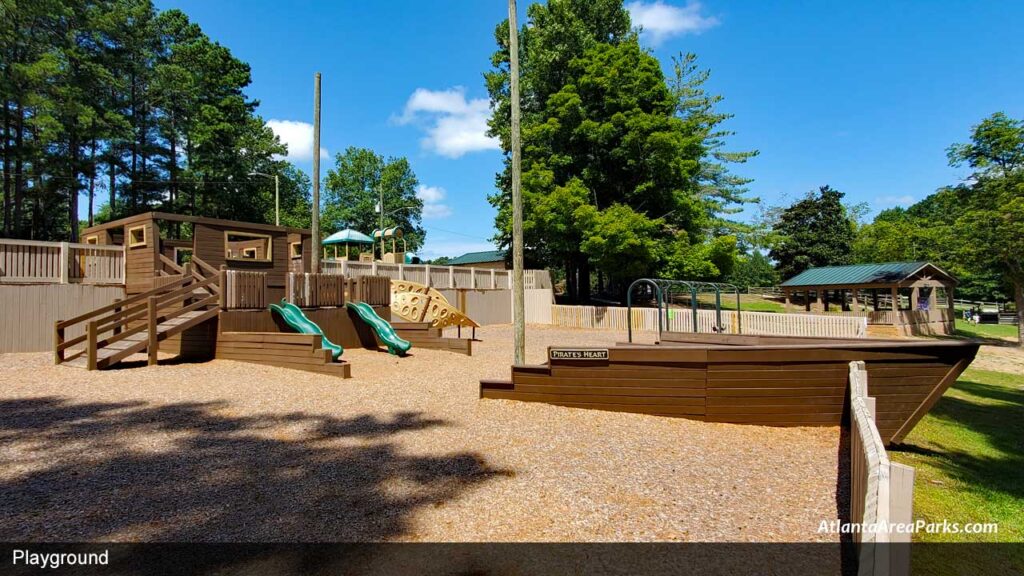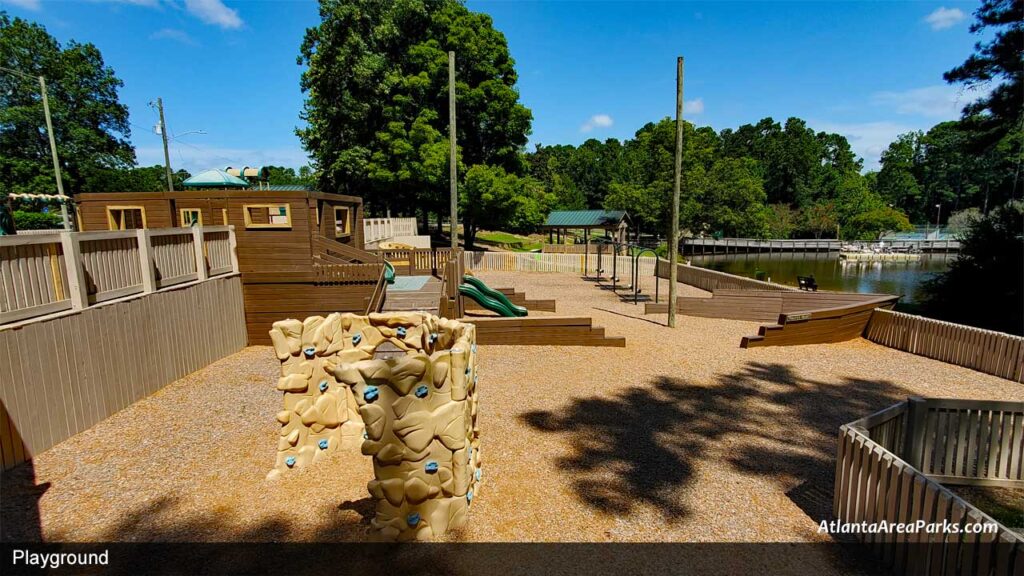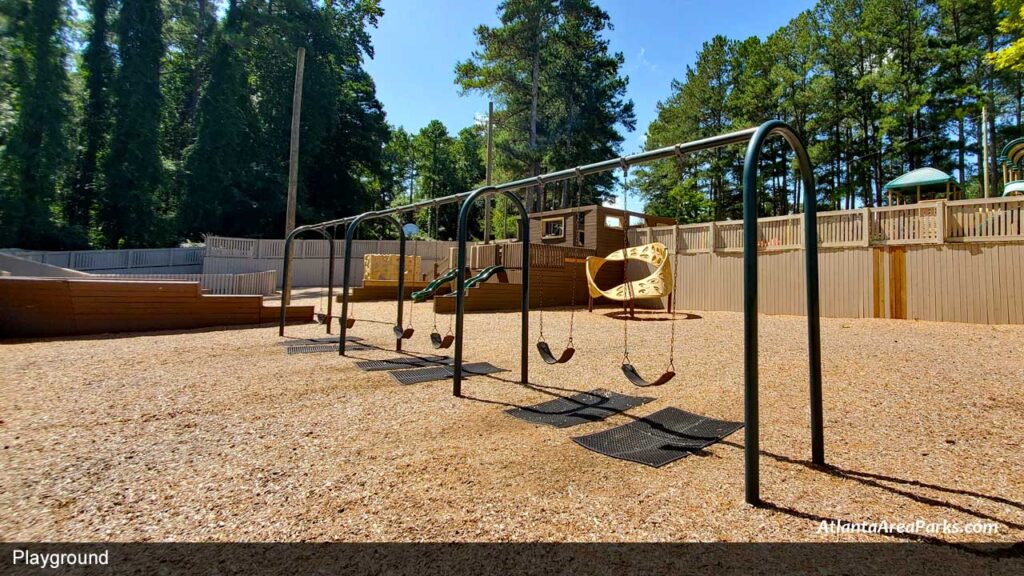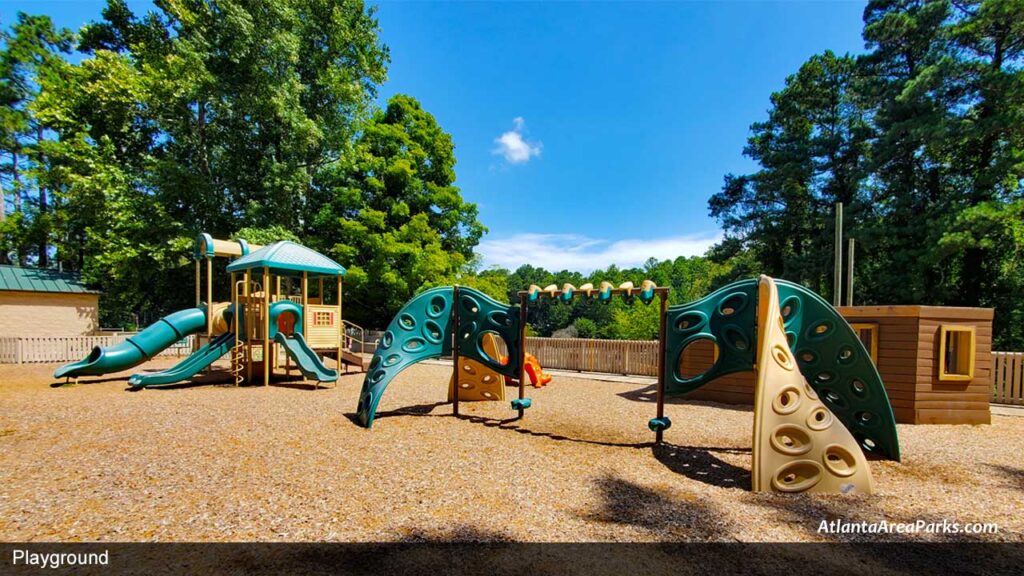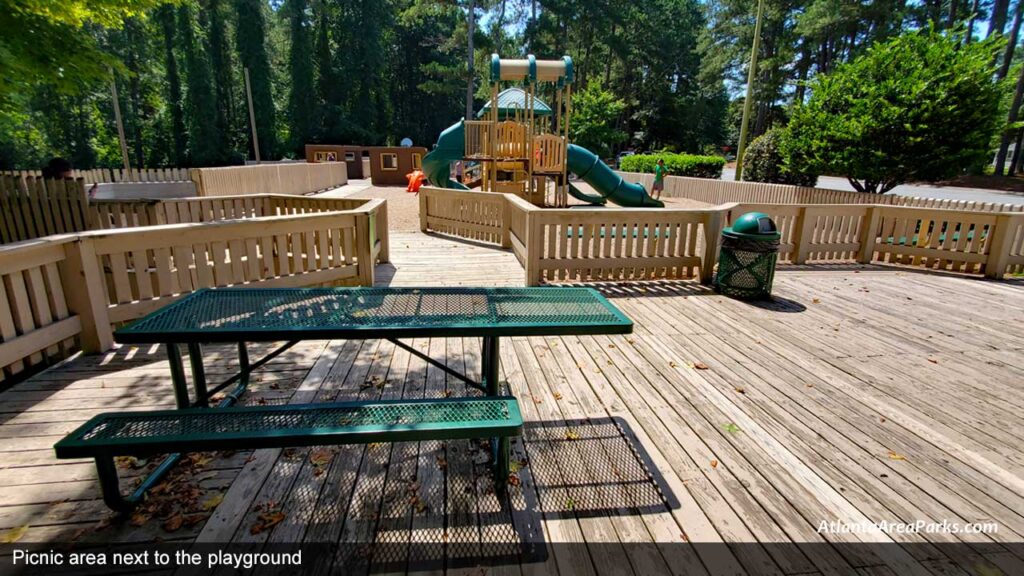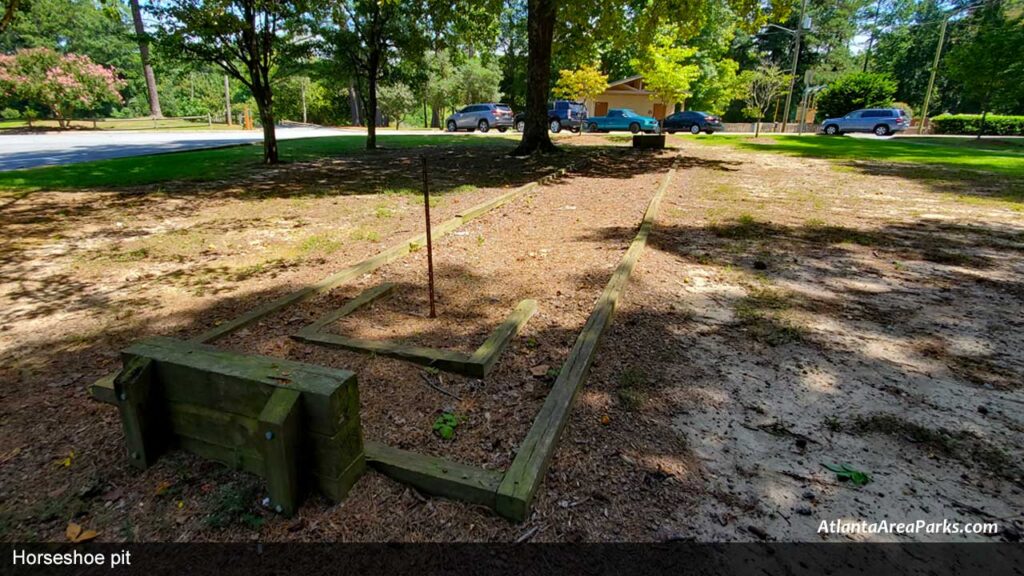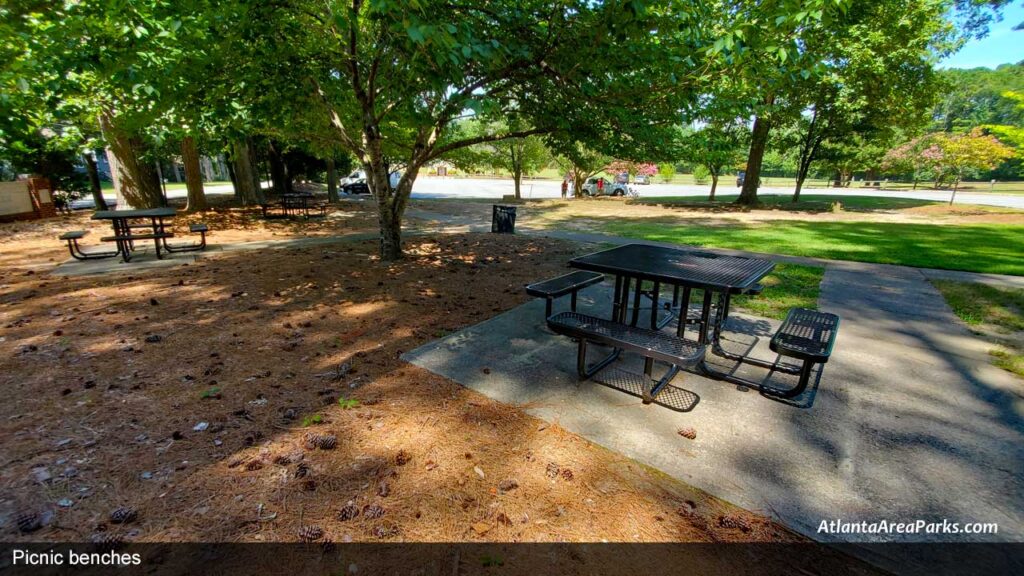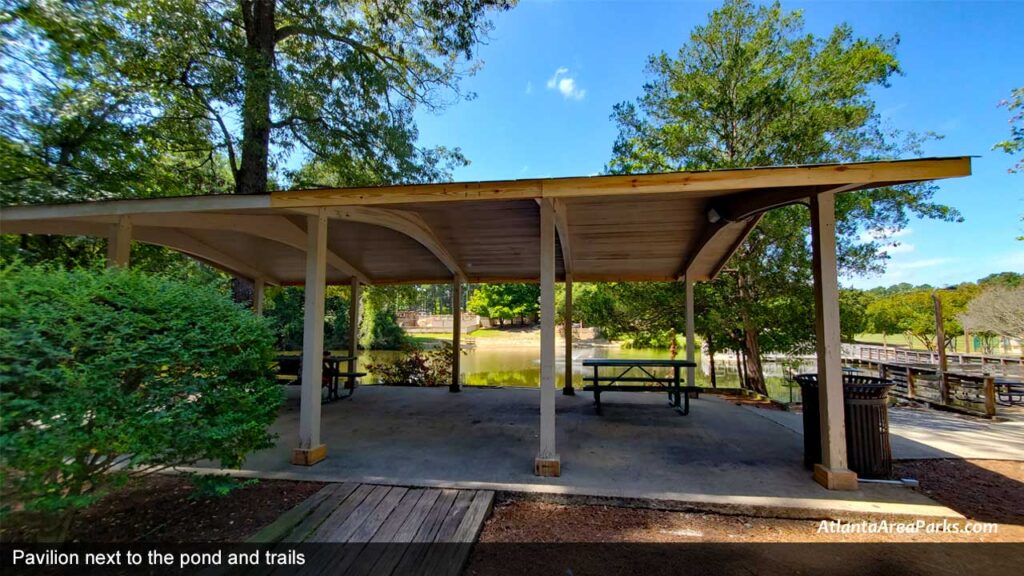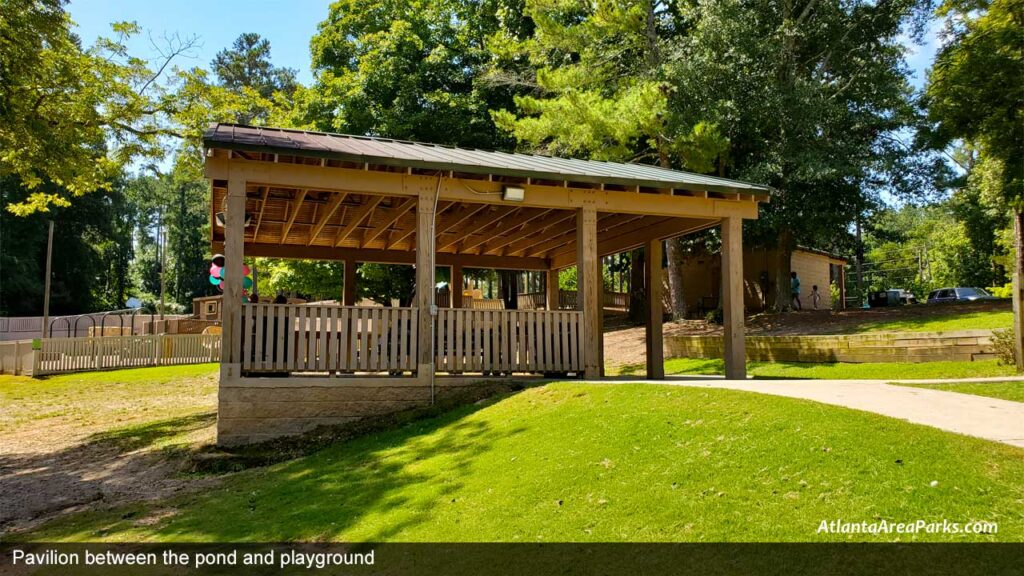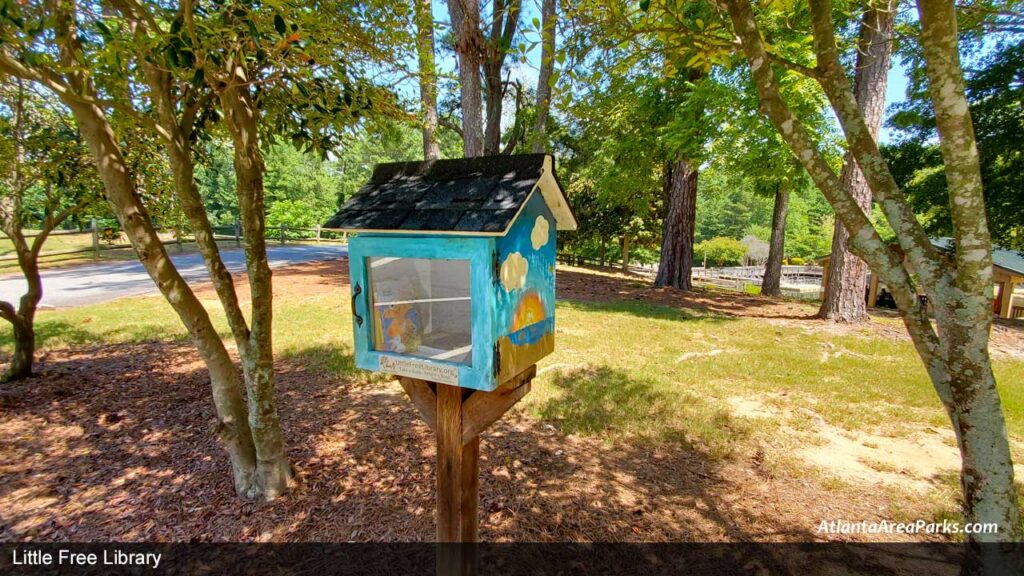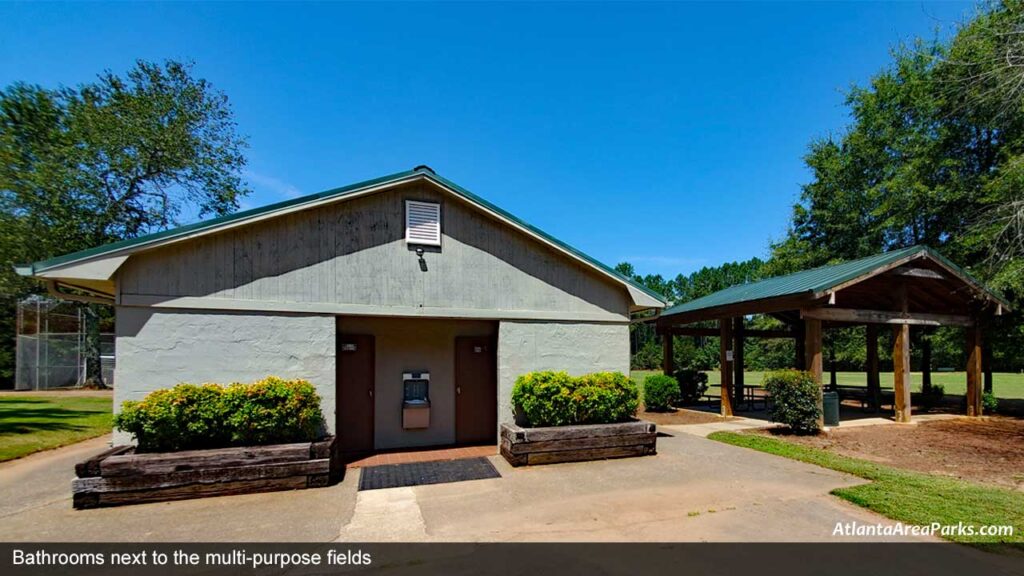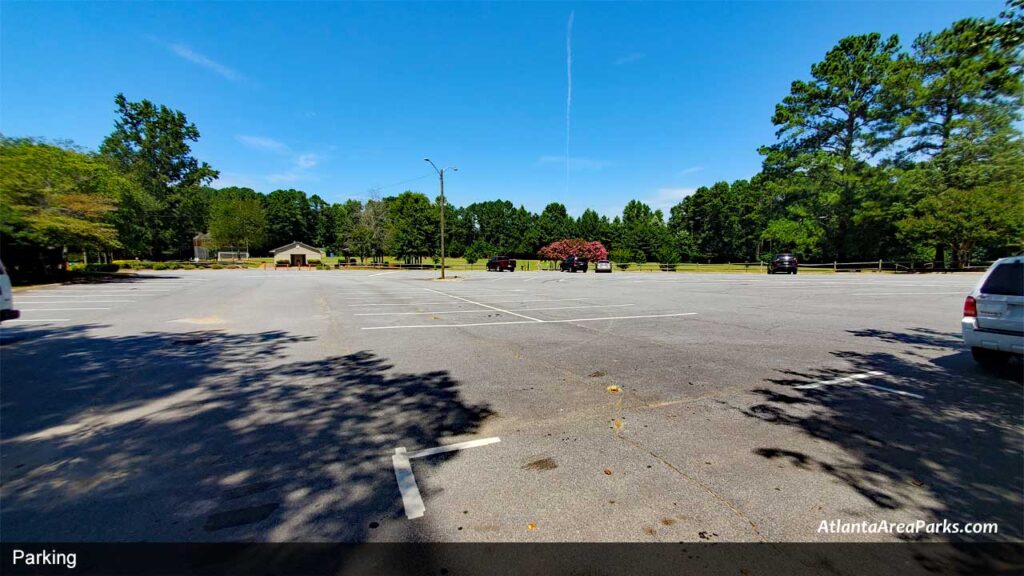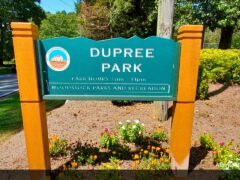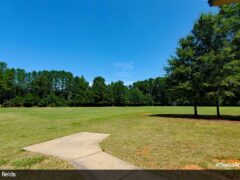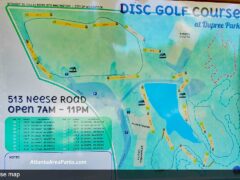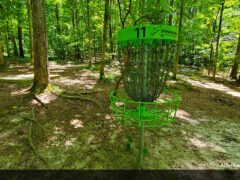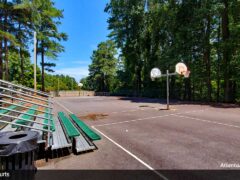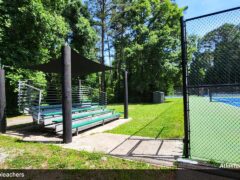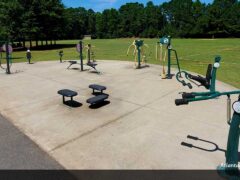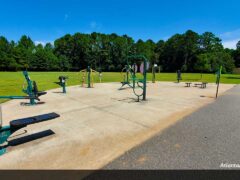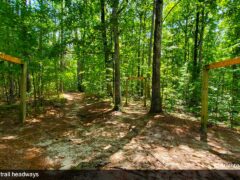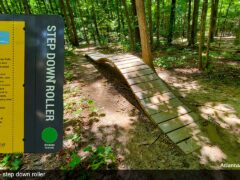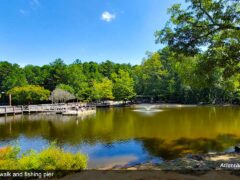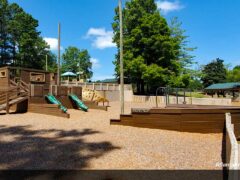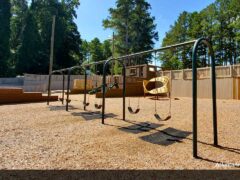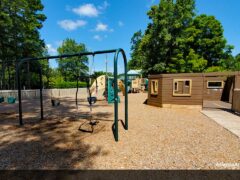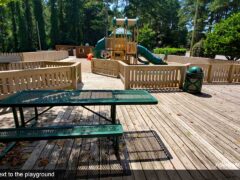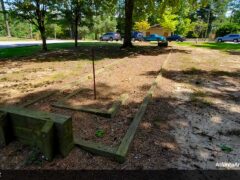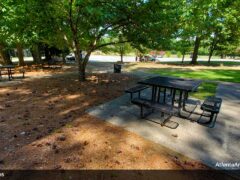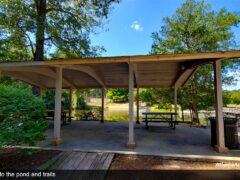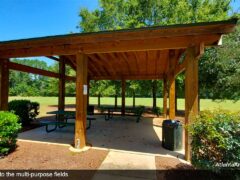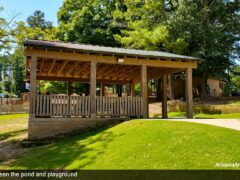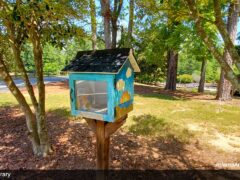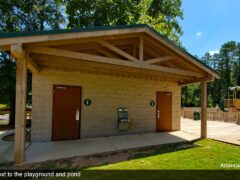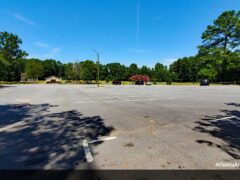 Basketball – 2 outside courts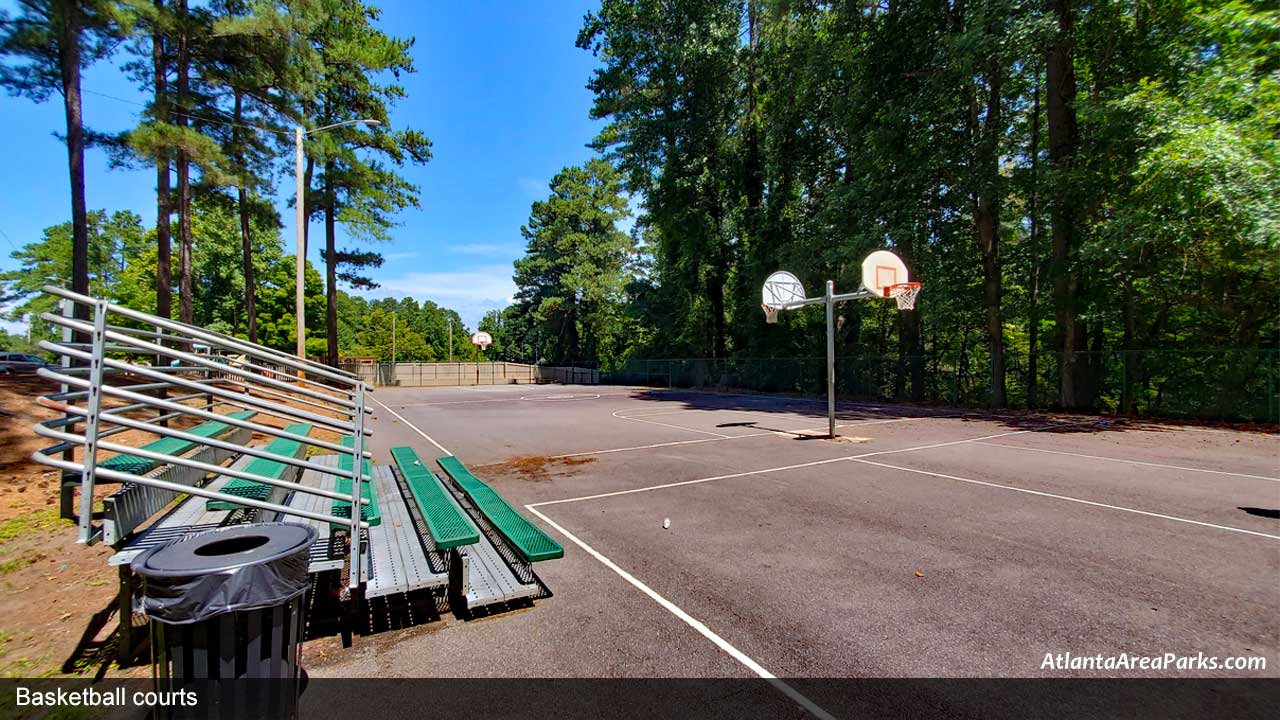 Disc Golf
This 18 hole Prodigy Par2 course
Course throughout the park rangings from baskets at open fields to wooded areas
Must bring own discs (Here is a well-rounded starter set on Amazon) This is an affiliate link, as an Amazon Associate, if you click through and make a purchase, we may receive a commission (at no additional cost to you).  Thanks for your support in this way!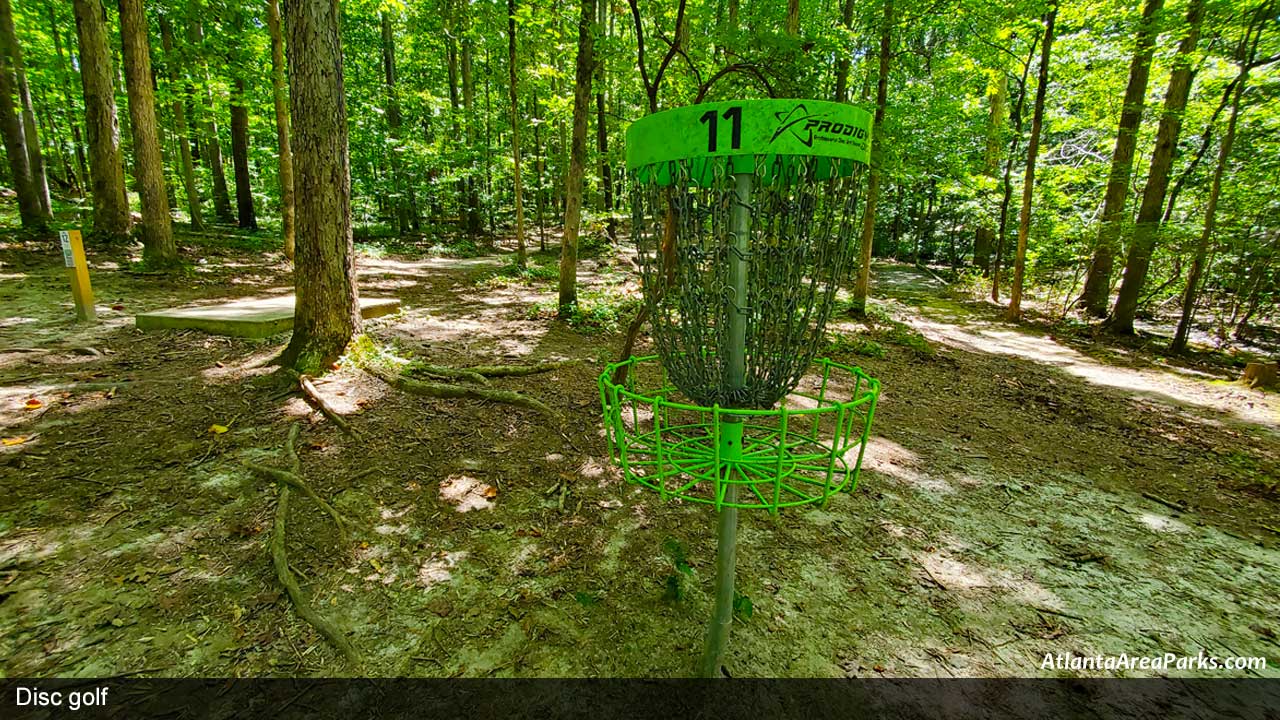 Outdoor workout area
10 stations with instructional signs

Adjustable squat
Leg extension and curl
Accessible single butterfly (Wheelchair accessible)
2-person chest press (Wheelchair accessible)
2-person vertical press (Wheelchair accessible)
Adjustable arm curl
Adjustable tricep press
Adjustable bench press
Pull-up and dip bars
Plyometric boards
Ab crunch and leg lift bench

No shade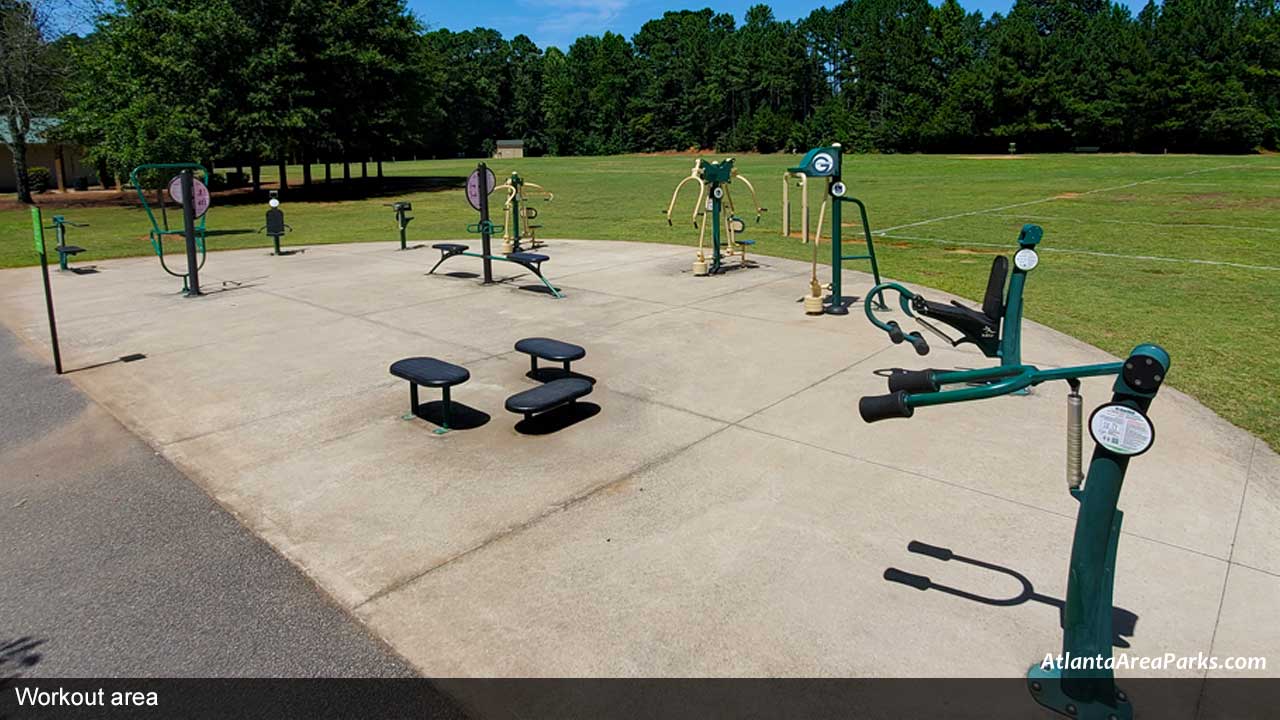 Fishing – boardwalk and fishing pier at pond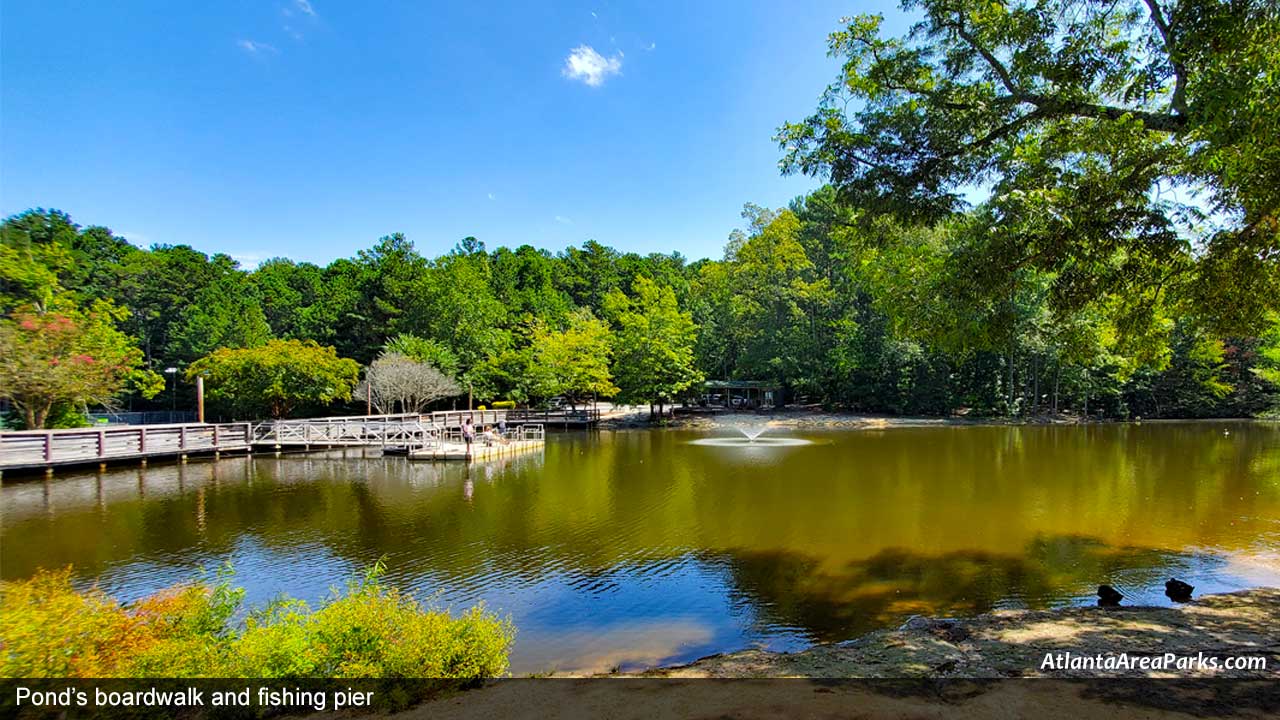 Mountain Biking
4 Wooded Trails: 3 beginner level and 1 skills course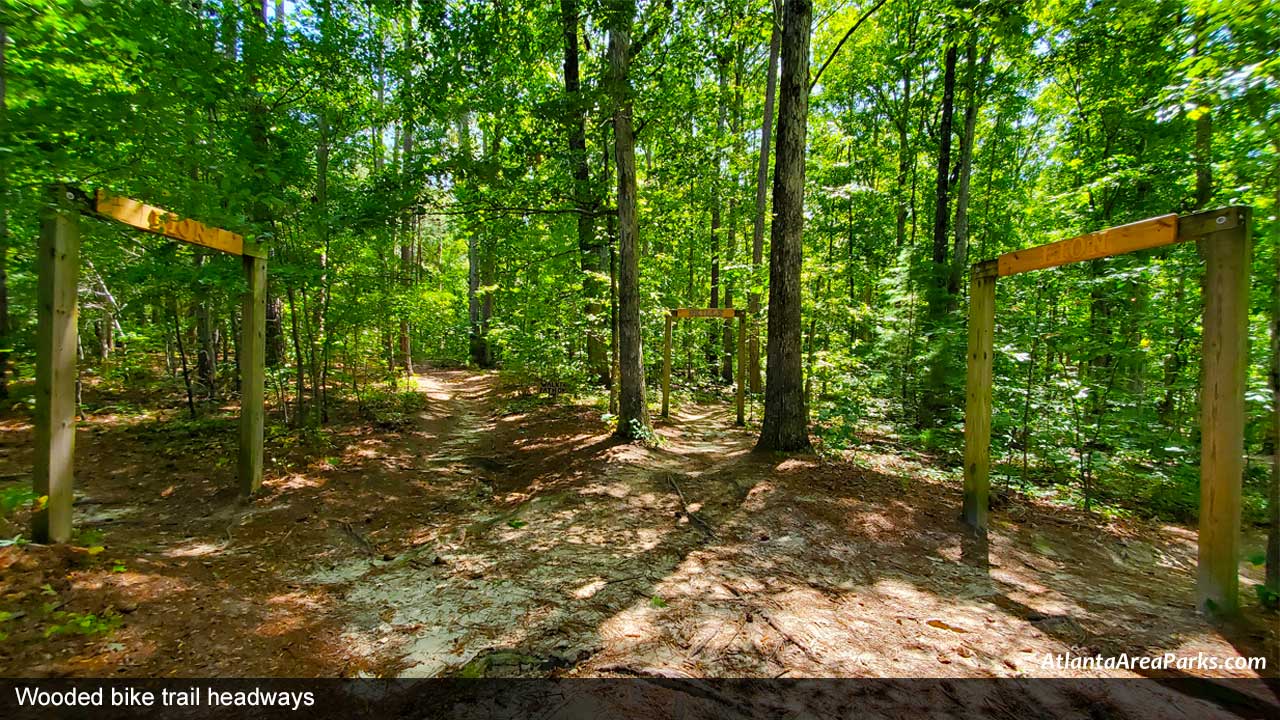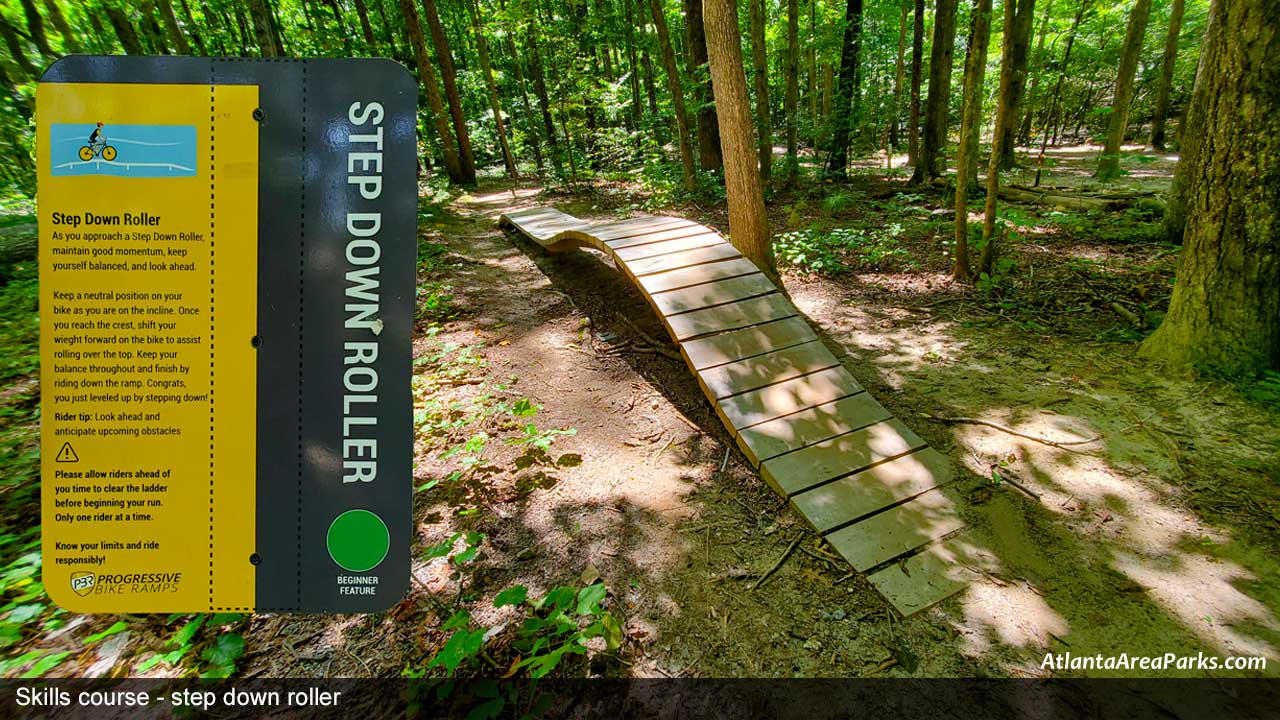 Multi-use sports fields
Includes

: Soccer goals and baseball backstop

Field

: Natural grass
Tennis – 2 lighted courts with bleachers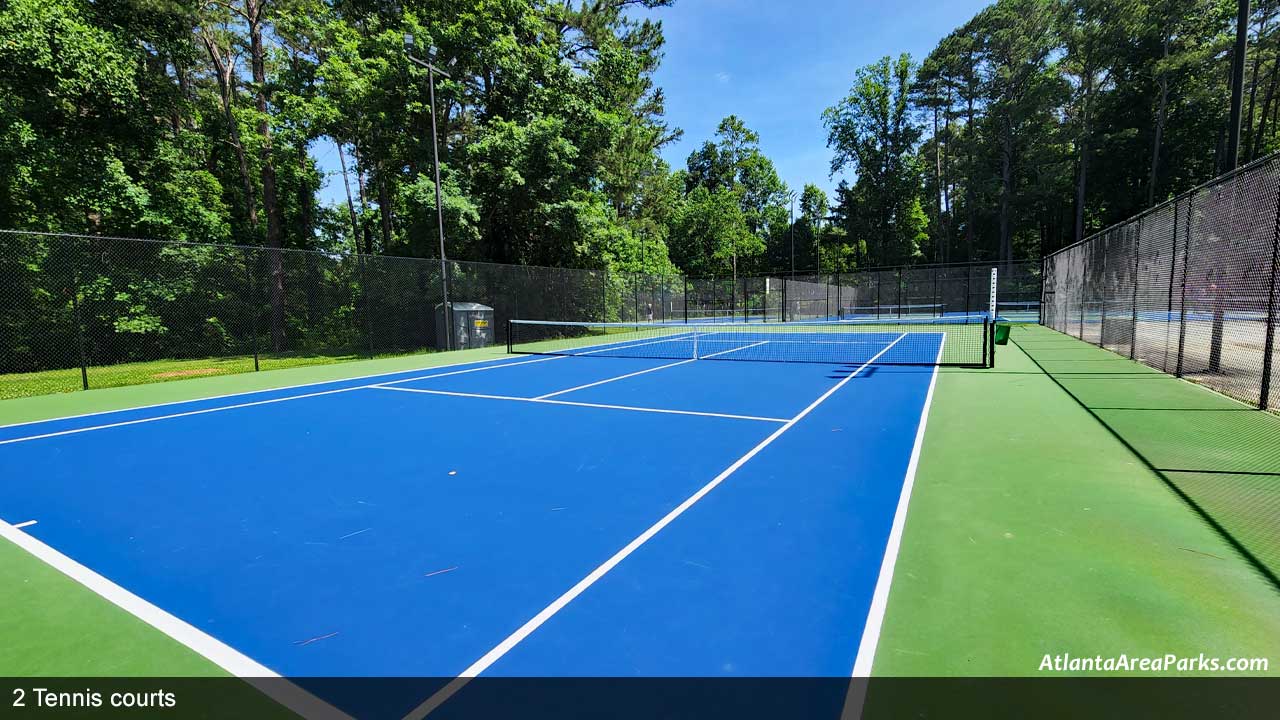 Pickleball – 6 lighted courts
Nets are set to USPA standards in these courts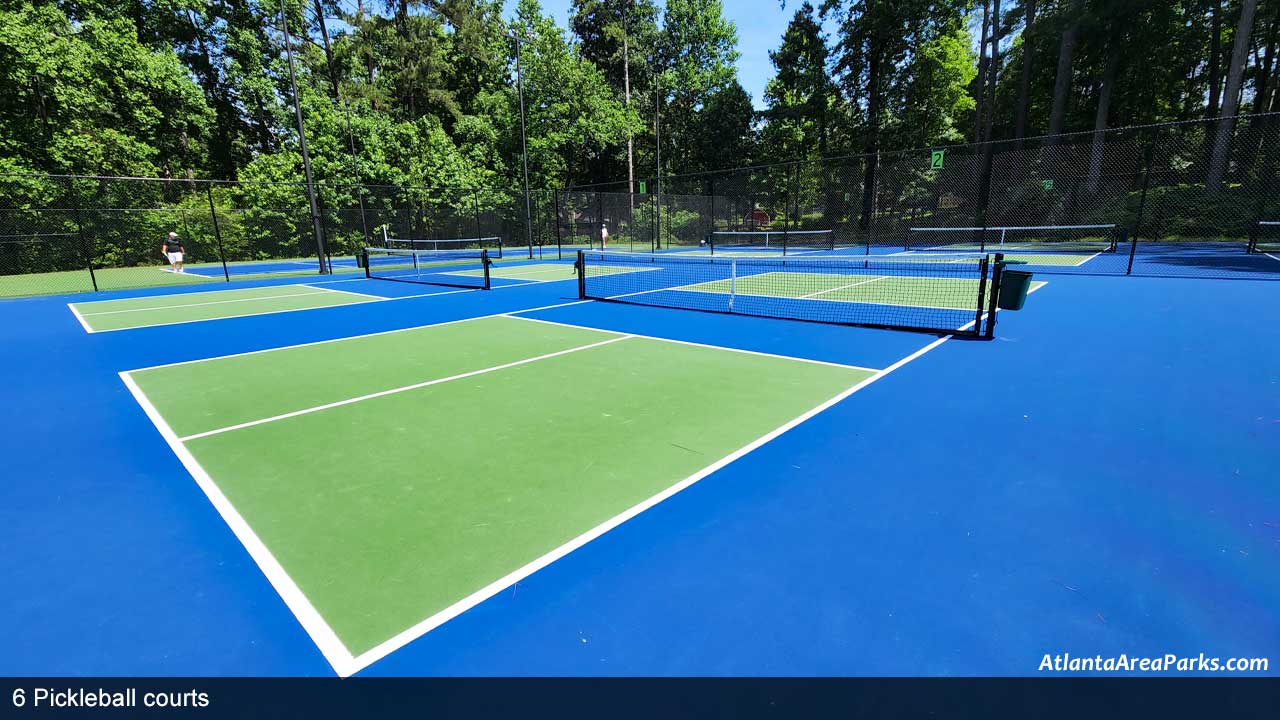 Walking/Running
Flat asphalt pathway around the multi-purpose fields ~ 1/3 mile
Wooded trail walking path ~ 1/4 mile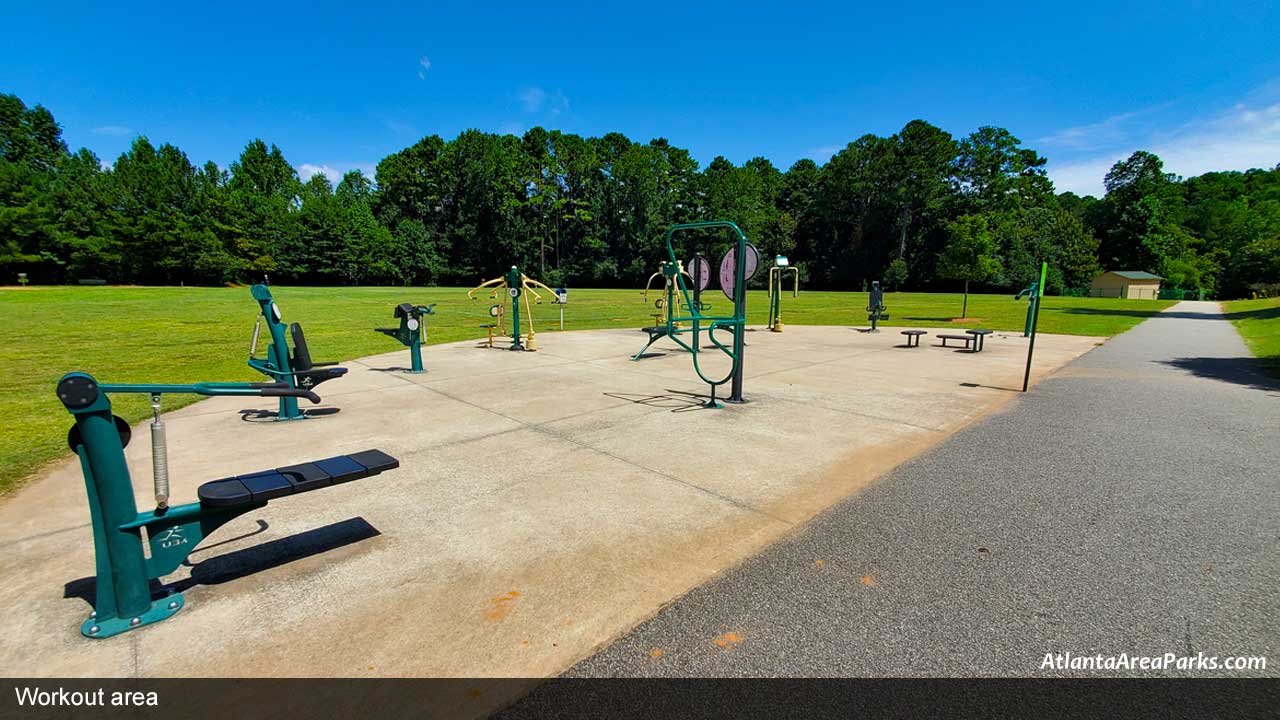 Small areas of green space throughout the park
Playground designed for ages 2-5 and 5-12
Large pirate theme multi-tiered playground

Includes

: Multiple slides, swings, and climbing structures

Ground-type

: Wood chips

Shade

: No shade

Seating

: One bench and a nearby picnic table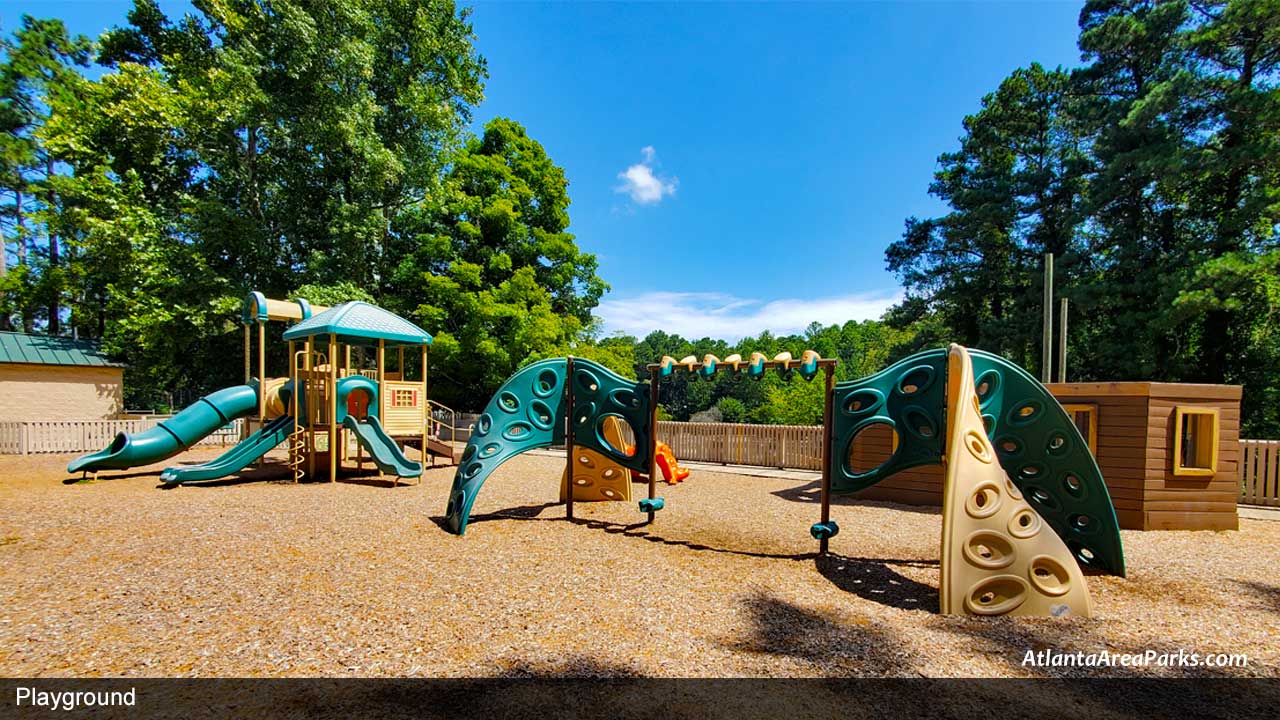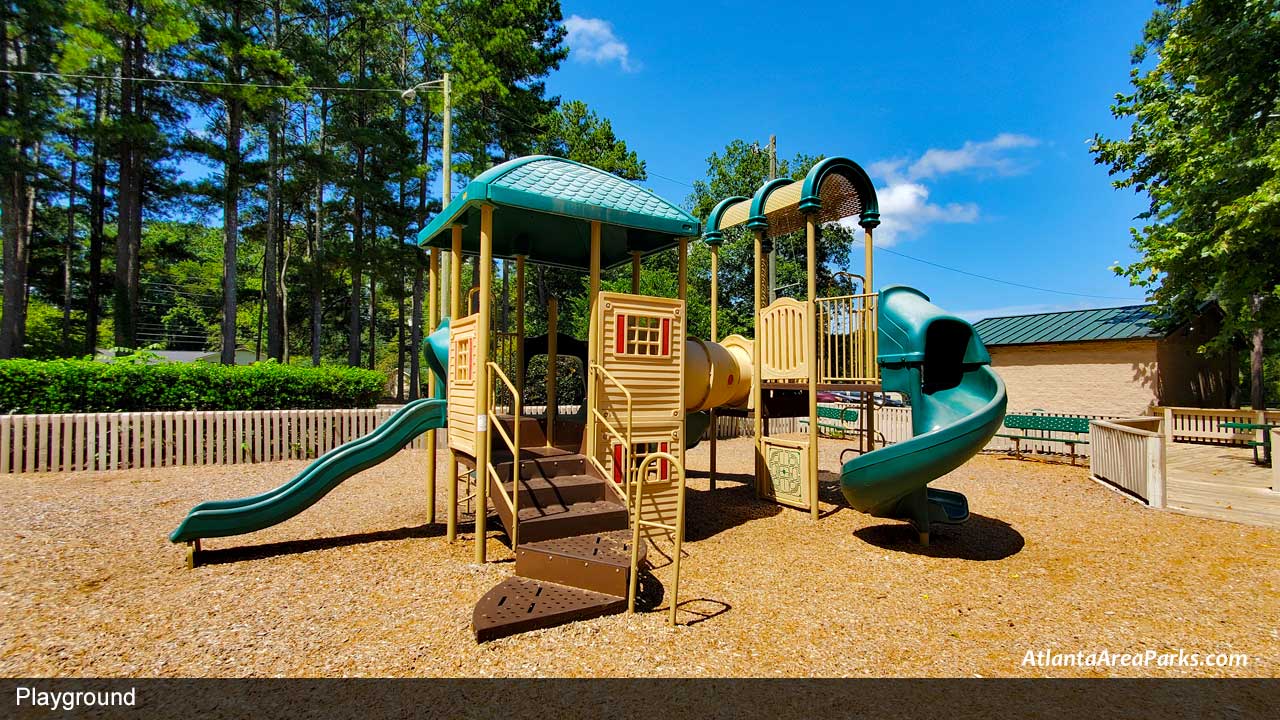 Shaded picnic area – located across the parking lot from the playground
Includes

: Picnic tables and nearby horseshoe pit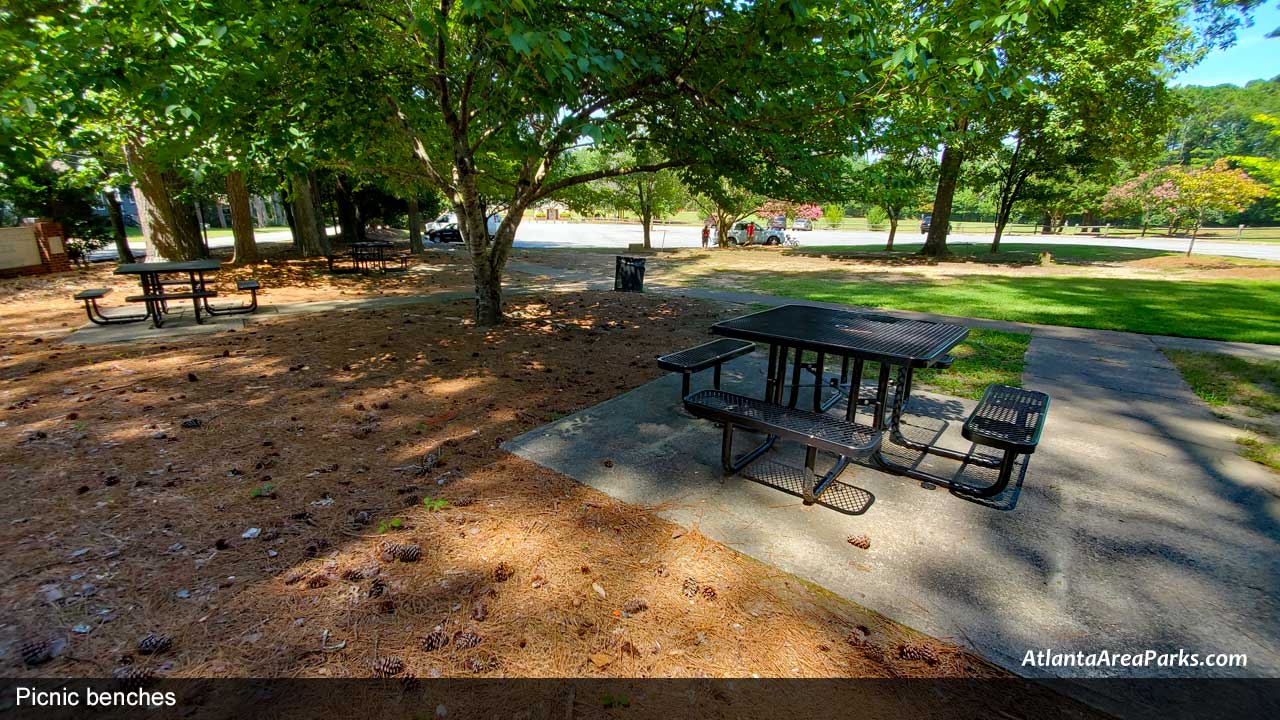 Pavilion – located next to pond and playground
Includes

: Lights and outlets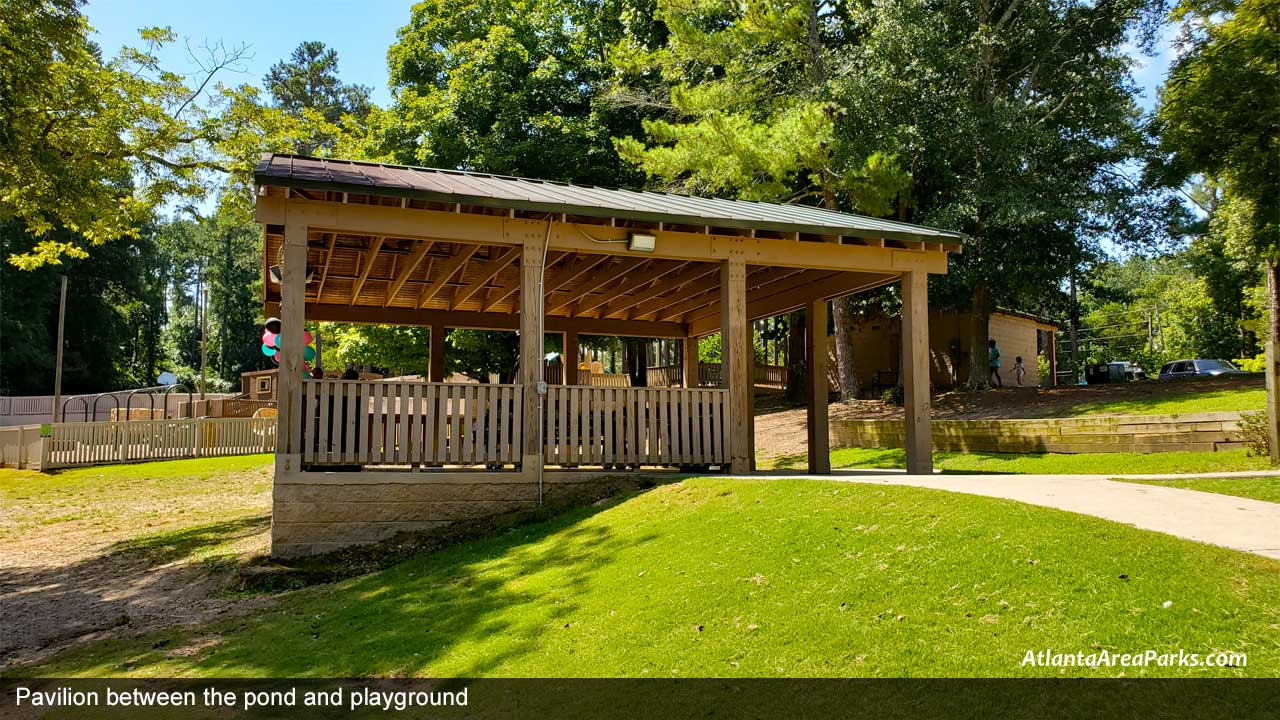 Pavilion – located next to tennis courts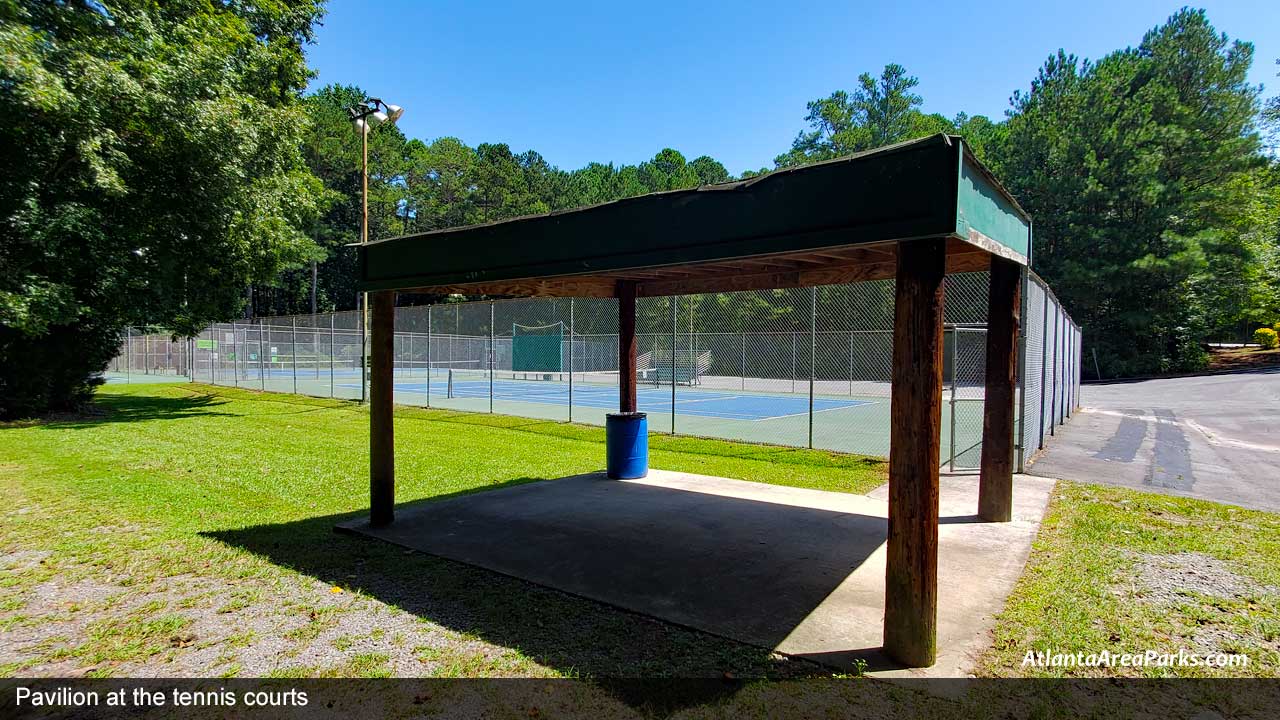 Pavilion – located next to the multi-purpose field
Includes

: Bathrooms, water fountains, and picnic tables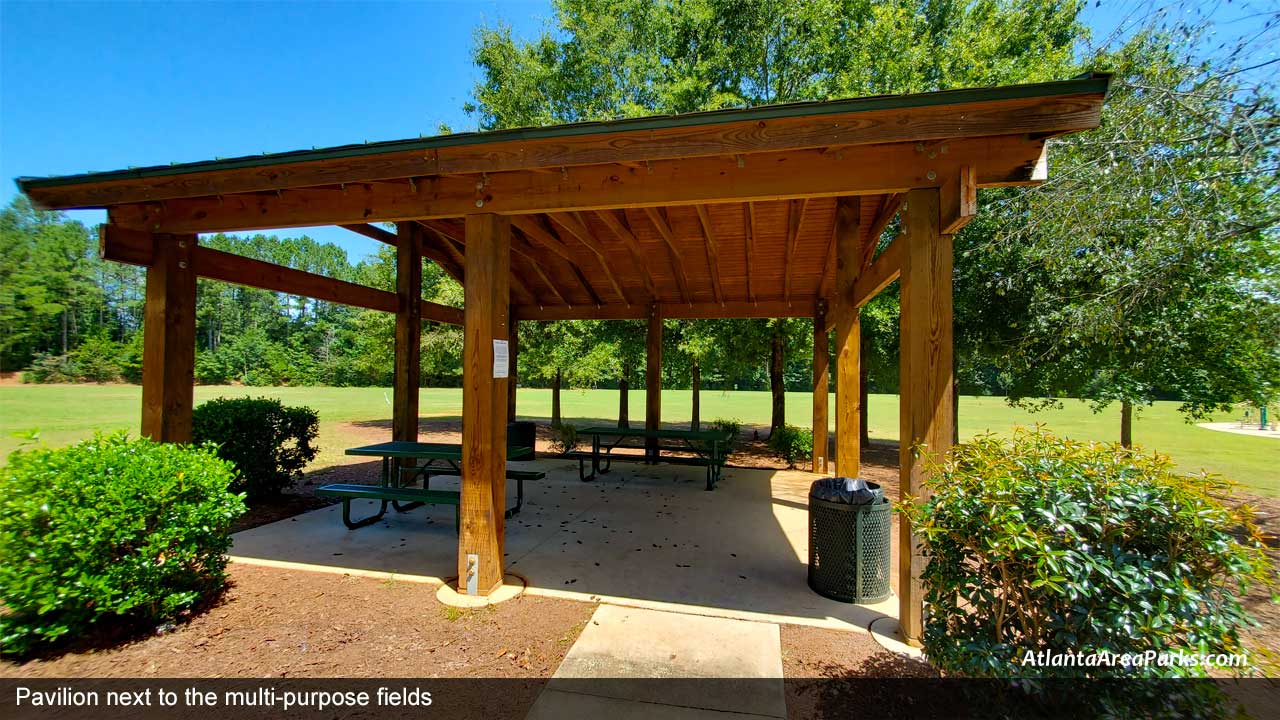 Pavilion – located next to pond and trails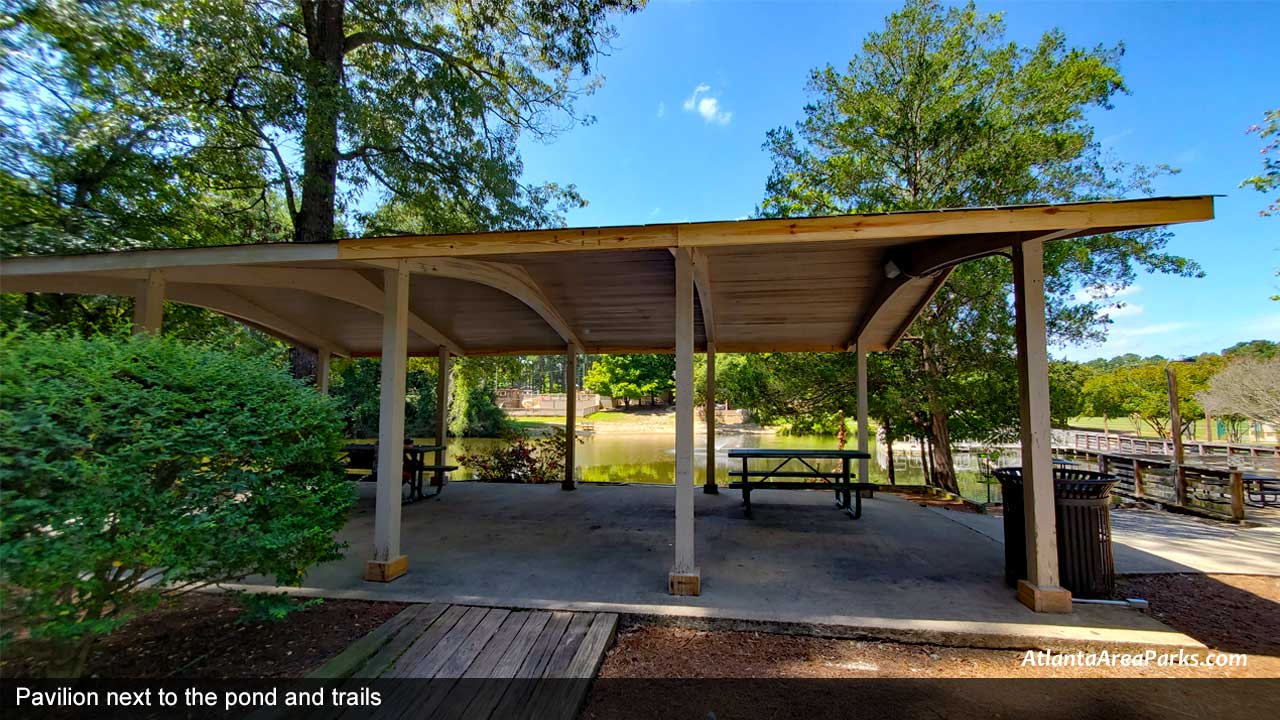 No fenced area
Dog waste stations are available
Multiple parking lots located near most amenities
Handicap parking available
Only some lots are lighted
Bathrooms & water fountains are located next to the playground and multipurpose fields
To reserve Field, Courts & Pavilions – Online