Brookhaven Park is a large park located behind the DeKalb Services Center. The majority of this park has been converted into an off-leash dog enclosure. There is a basketball court and small playground but they are not currently well maintained.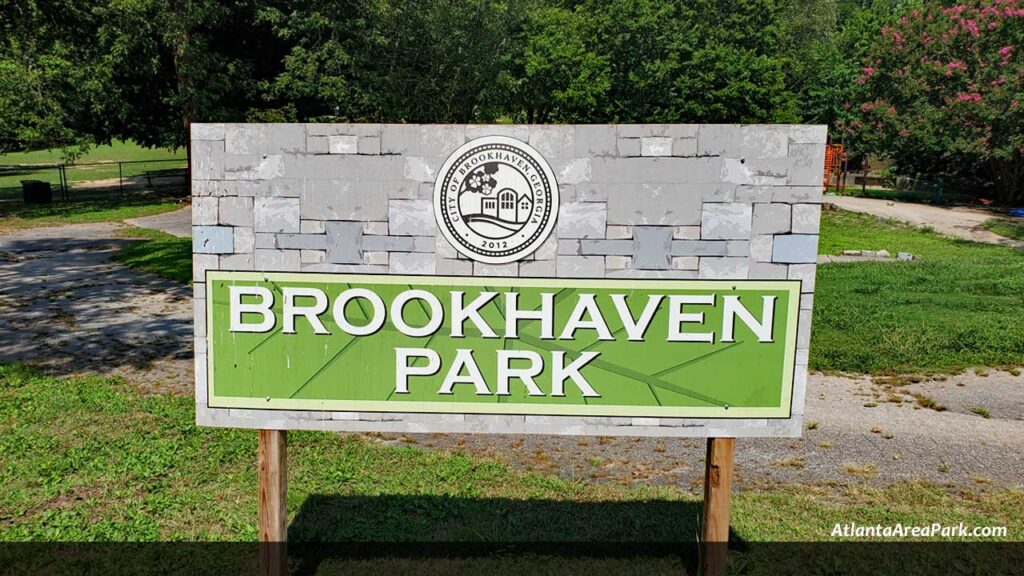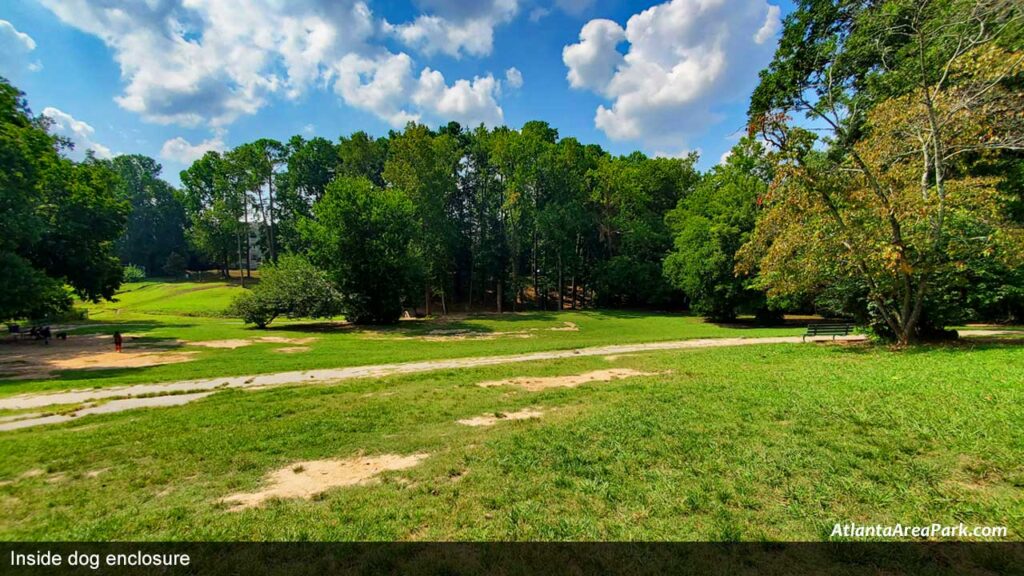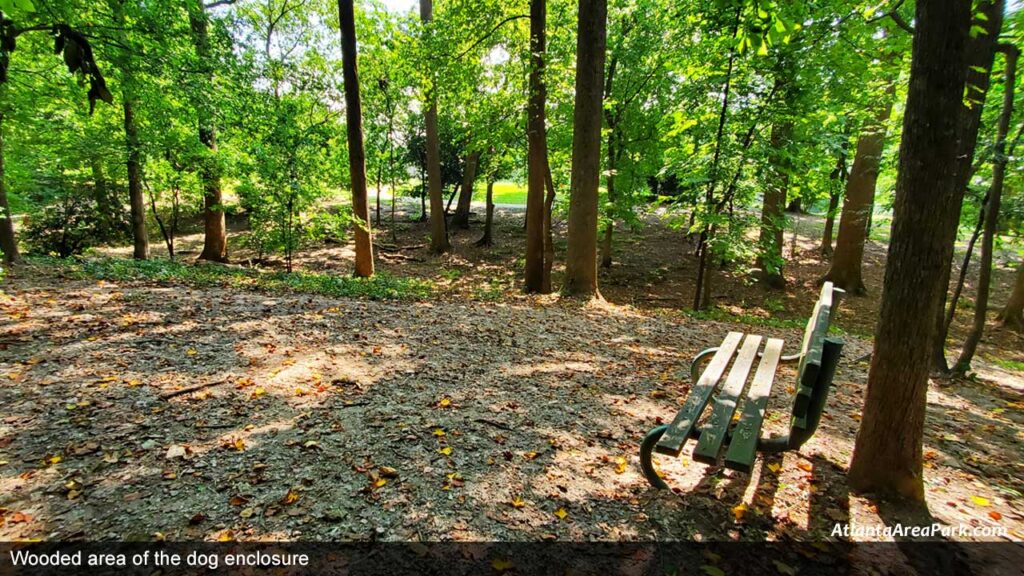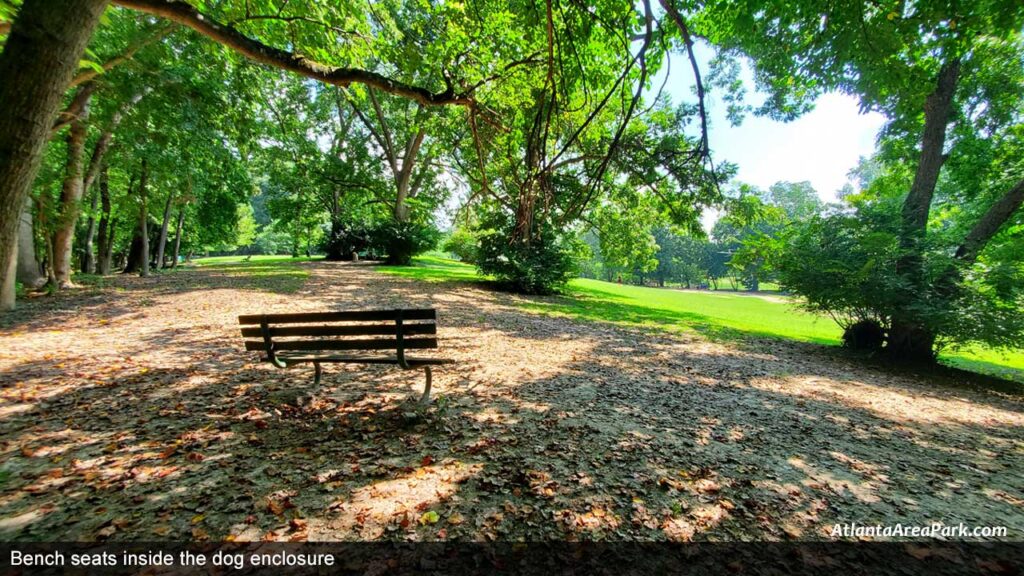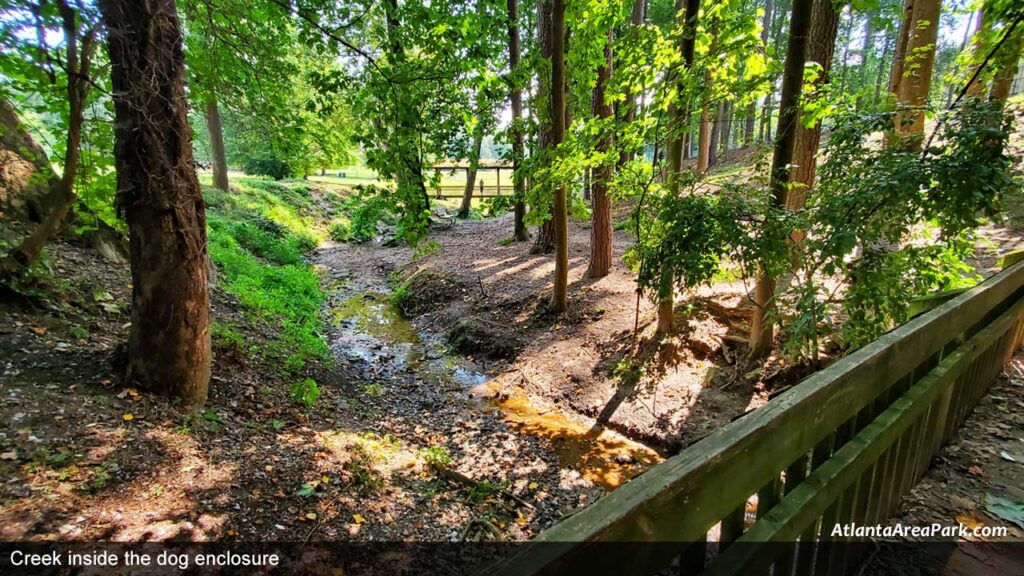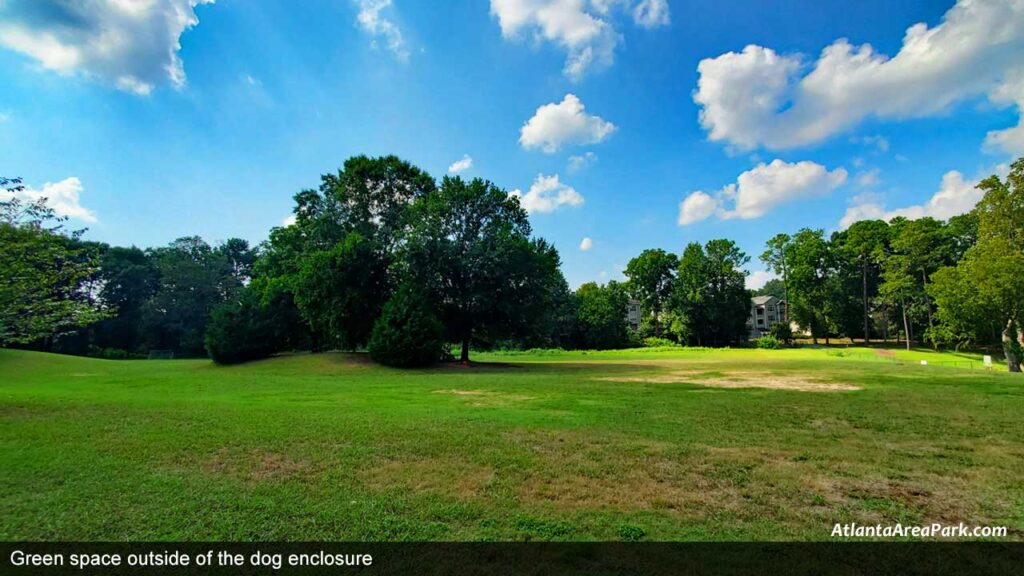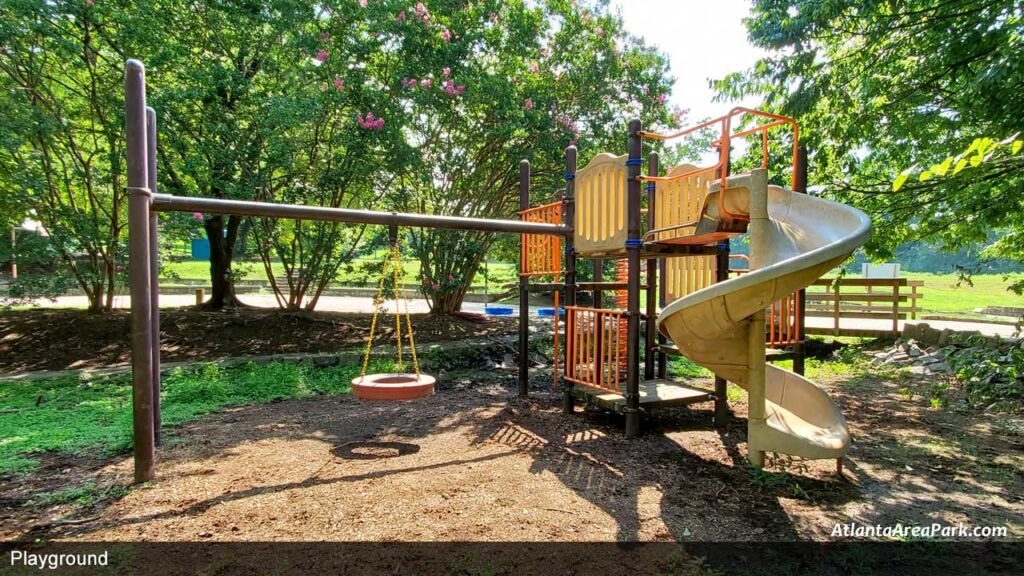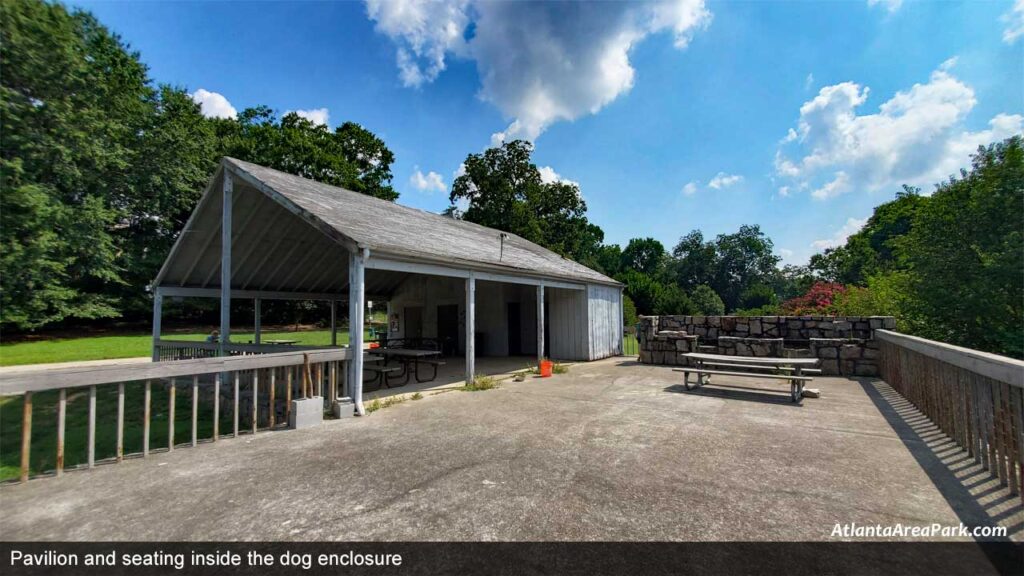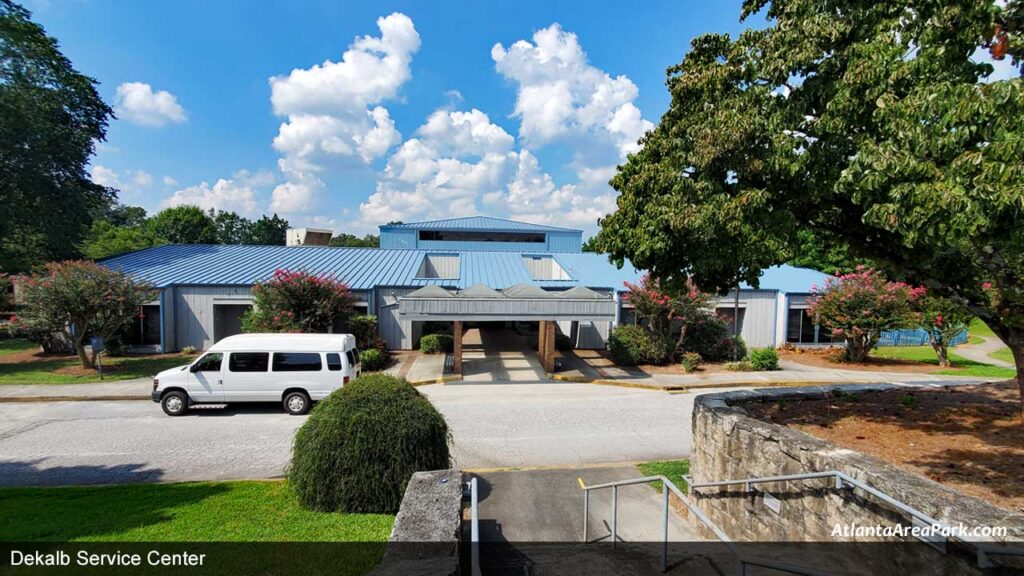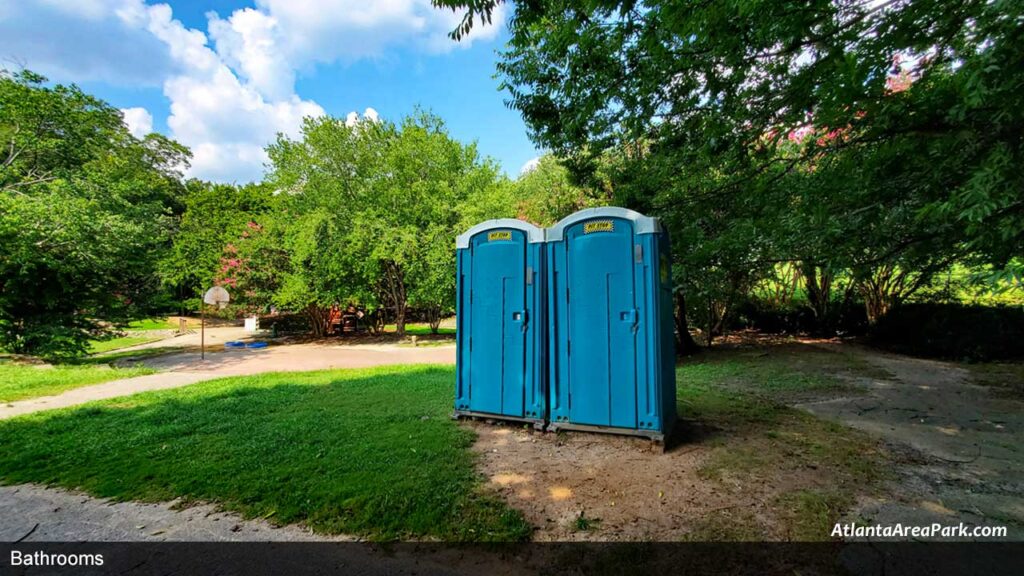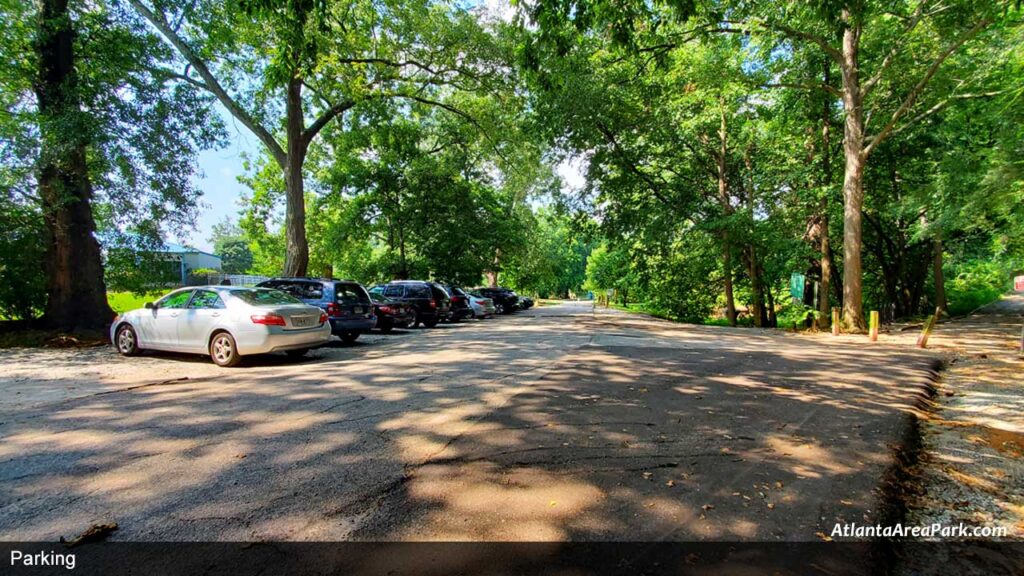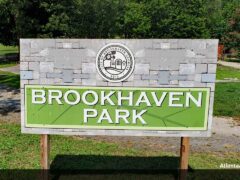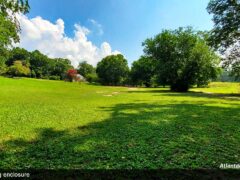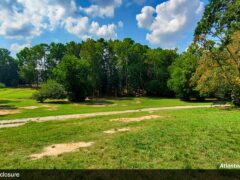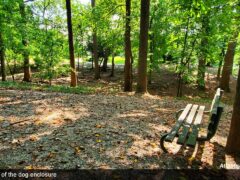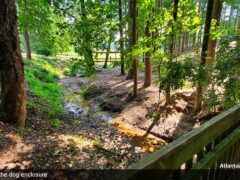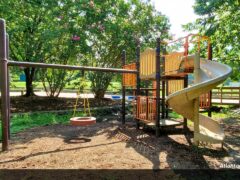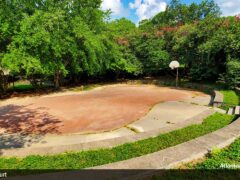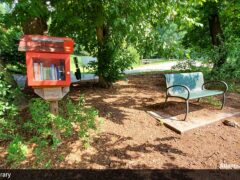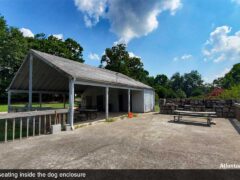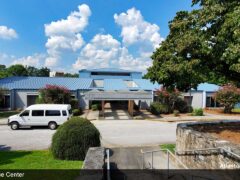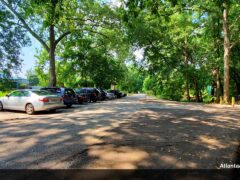 Basketball – 1 outside court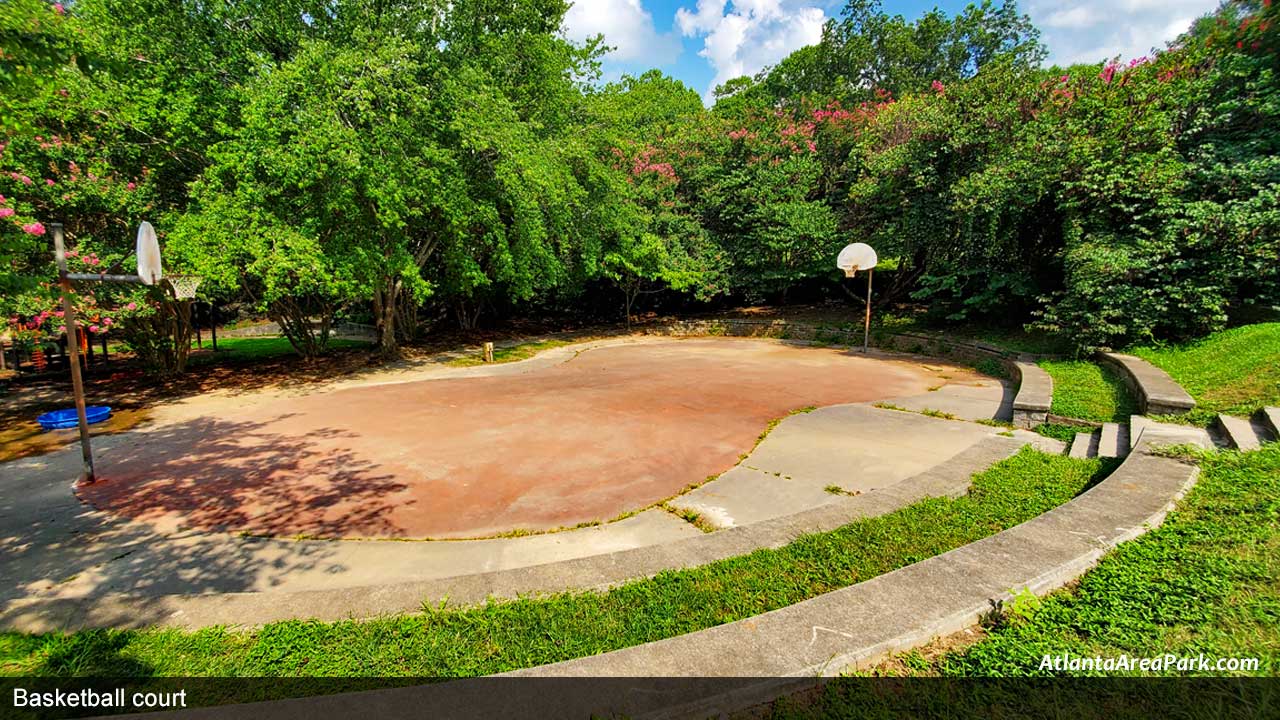 Large open grassy area with scattered mature trees.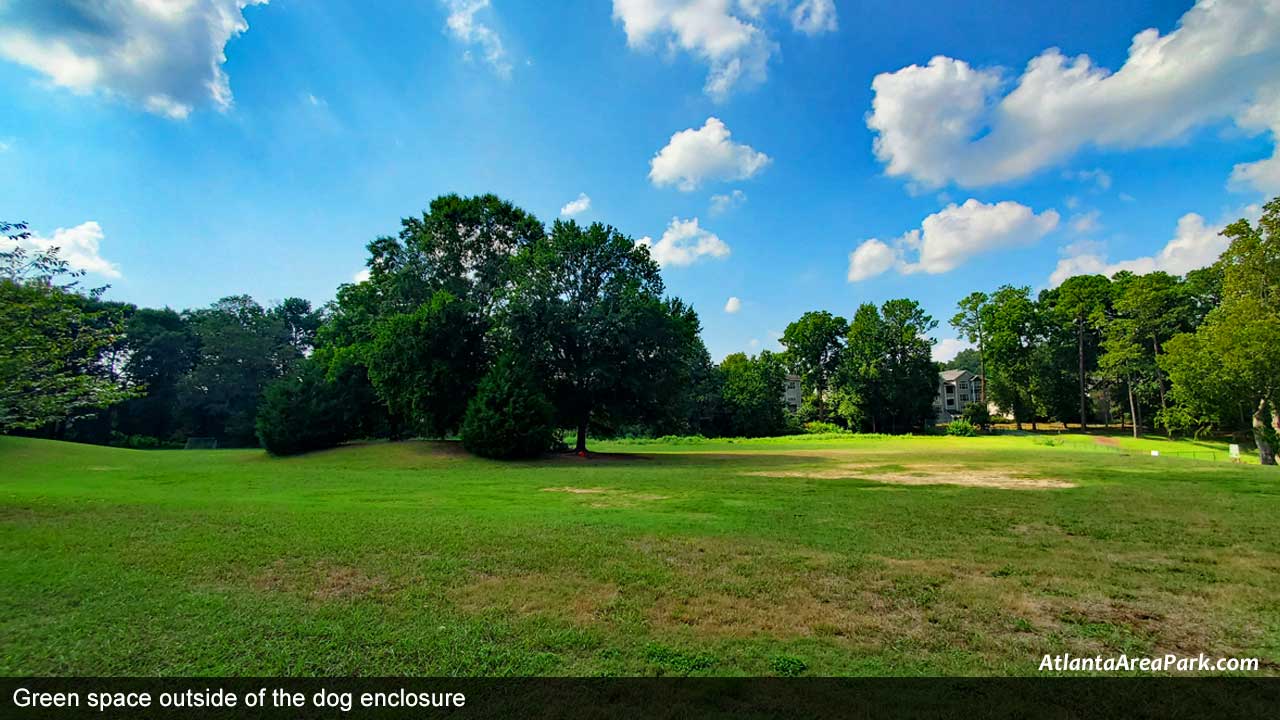 Playground designed for ages 2-5 and 5-12
Note: This playground is not currently well maintained (as of August 2021)

Includes

: A slide, swing, and climbing structures

Ground-type

: Dirt, weeds, and mud

Shade

: Little shade provided by nearby trees

Seating

: Bench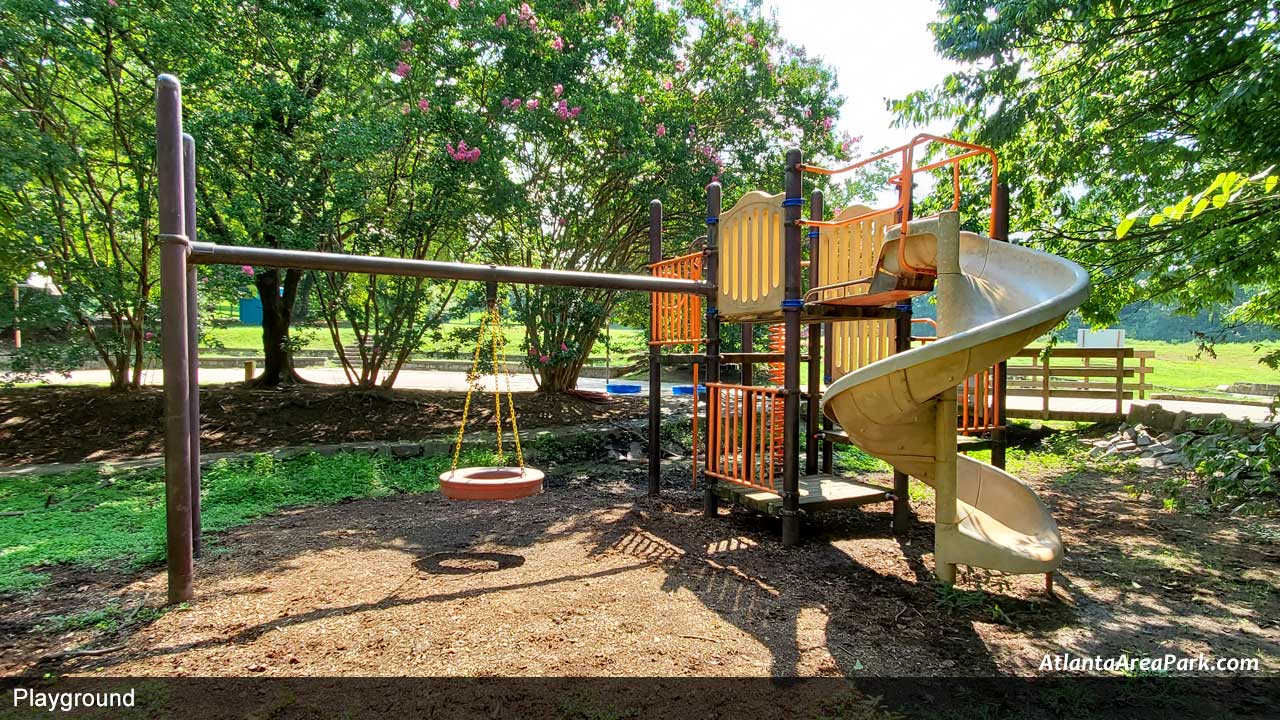 Pavilion – located inside the dog enclosure
Includes

: Picnic tables, grills, and lights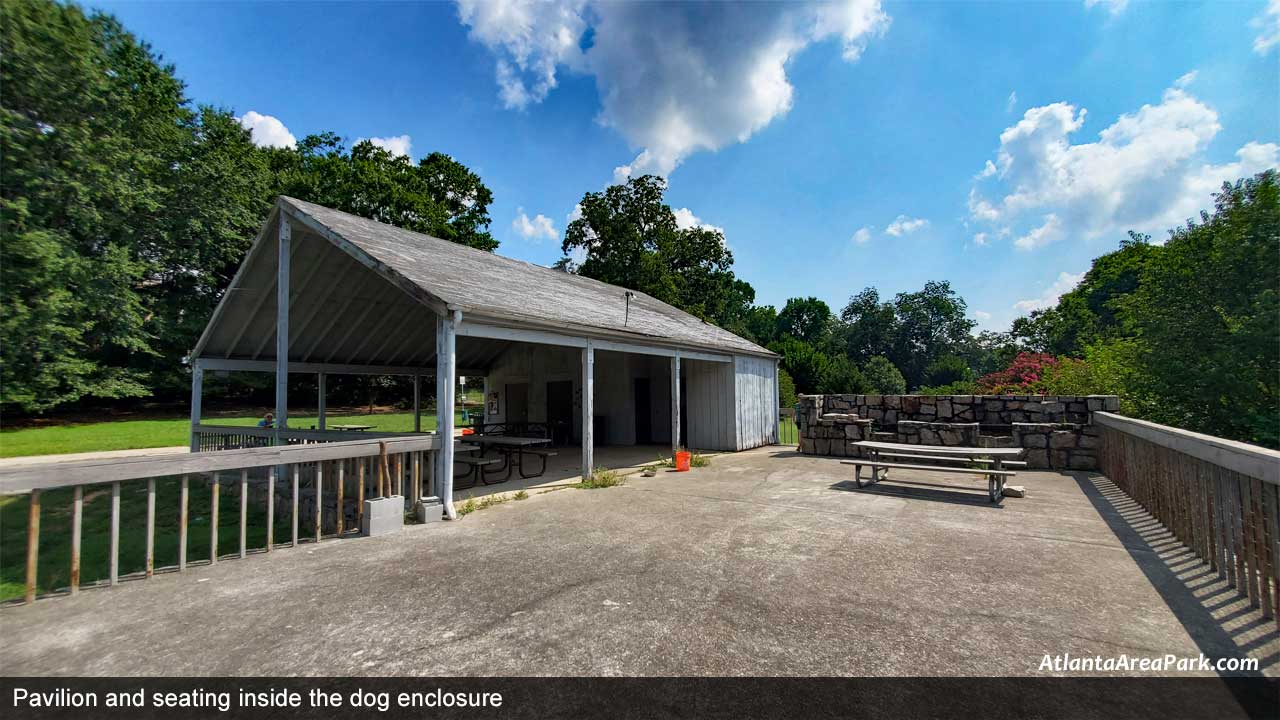 One large off-leash dog enclosure
The area is not divided into a small and large dog enclosure
The enclosure consists of large open fields and sections of wooded hilly terrain

Includes

: Water fountains

Shade

: Areas of dense trees providing ample shade

Seating

: Benches and picnic tables throughout the enclosure

Pavilion

with picnic tables located inside the enclosure
Dog waste stations are available
Dog water fountains are available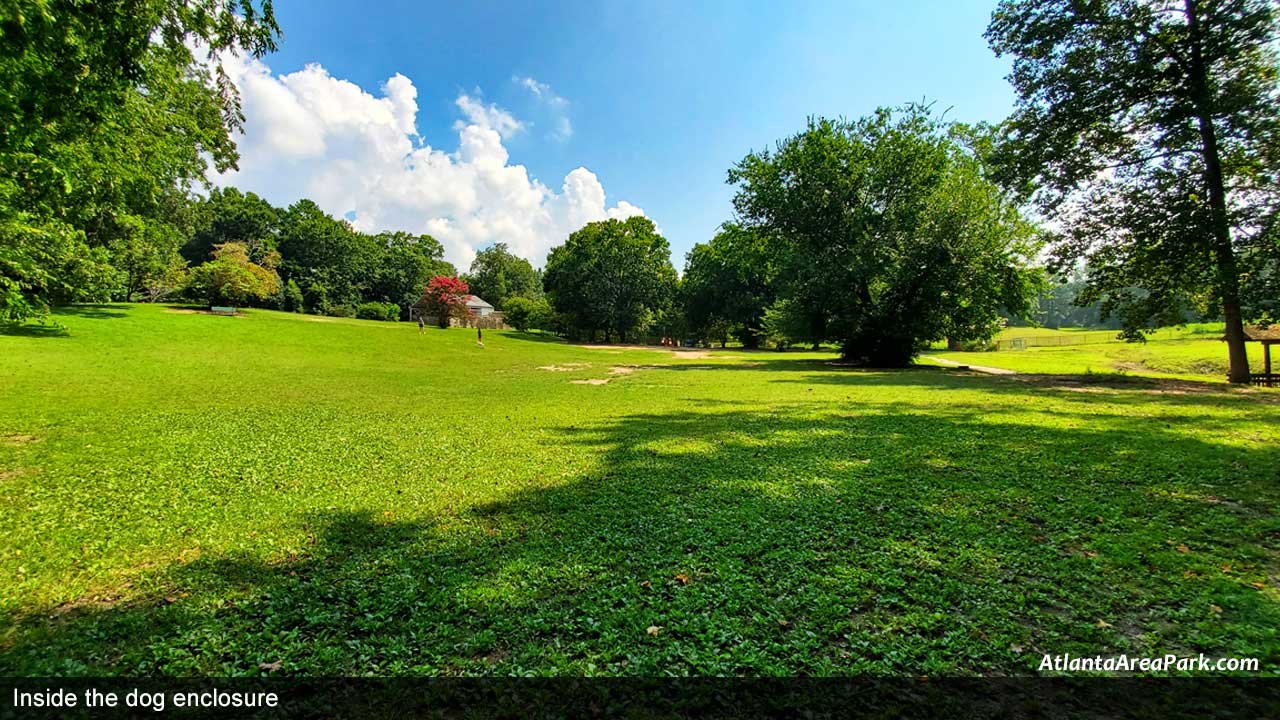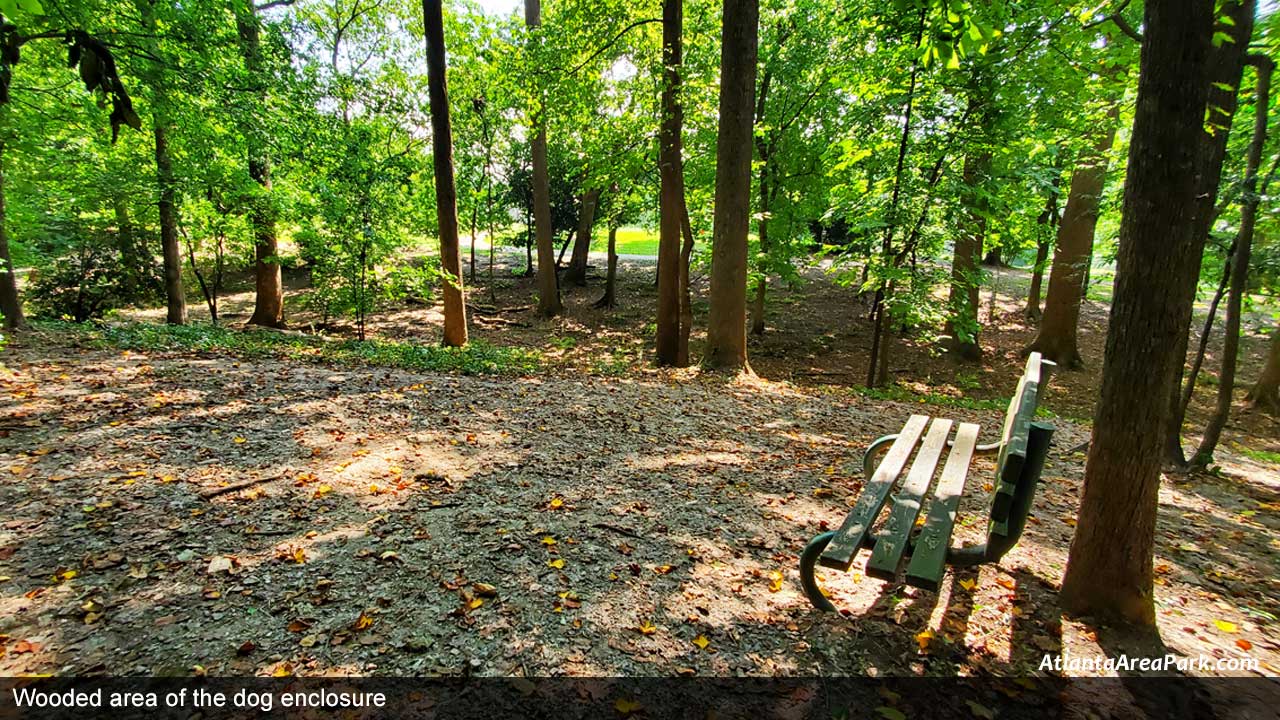 Parking lot ~15 spaces
Bathrooms – Porta-Potties nears the basketball court
Water fountains are located next to the playground
There are no booking or reservations at this park