Georgetown Park is a smaller park in the Dunwoody area but has a few features that make it stand out. This park includes a gated playground, helping keep any little runners contained, and outdoor bocce courts. There are two sections to this park connected by a 0.1 of the Dunwoody Trailway.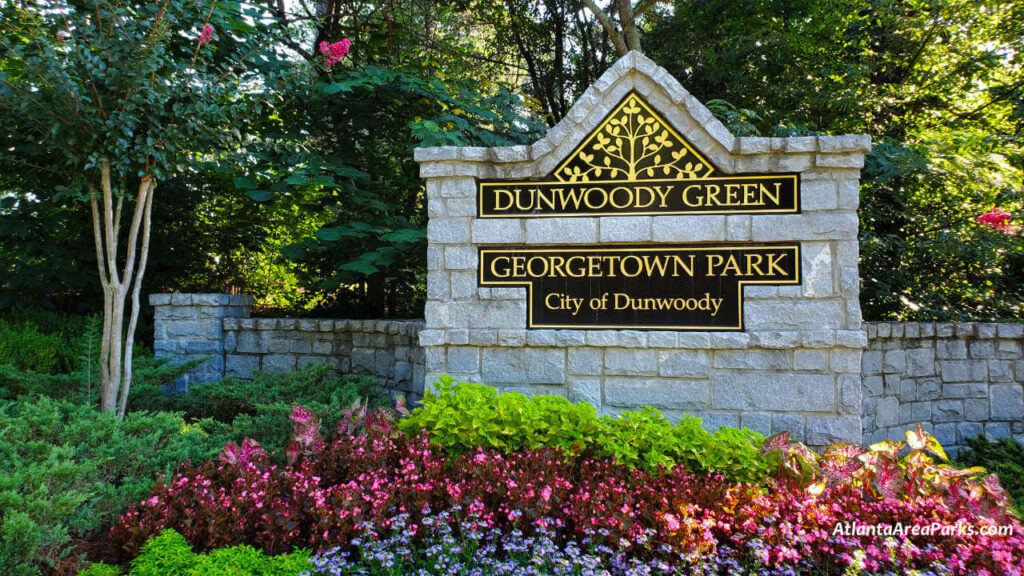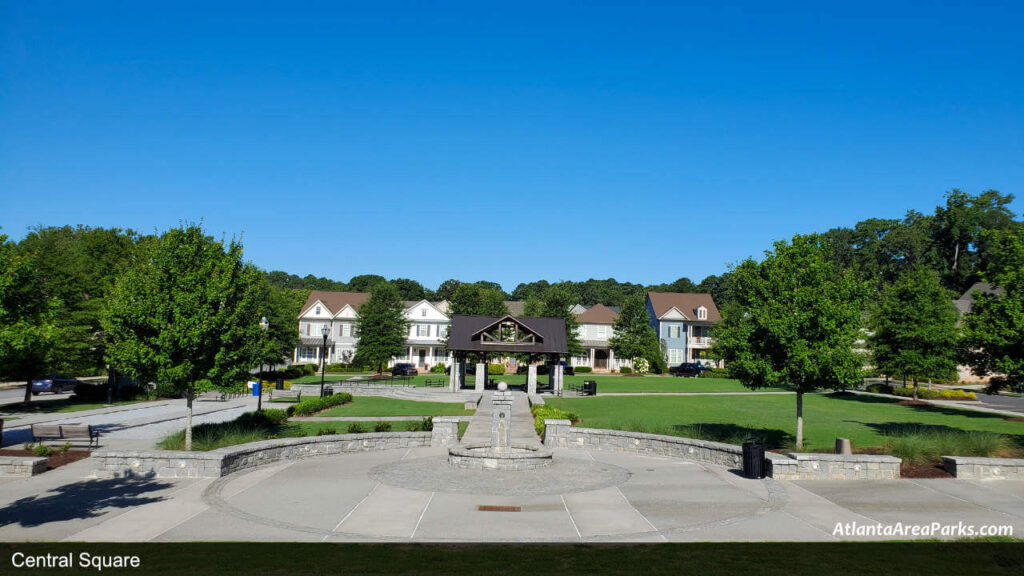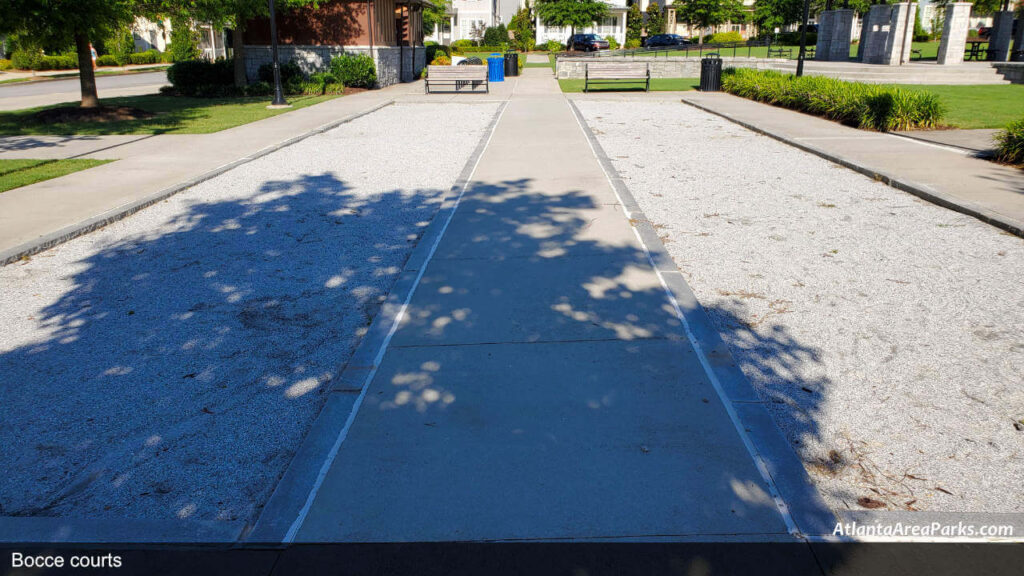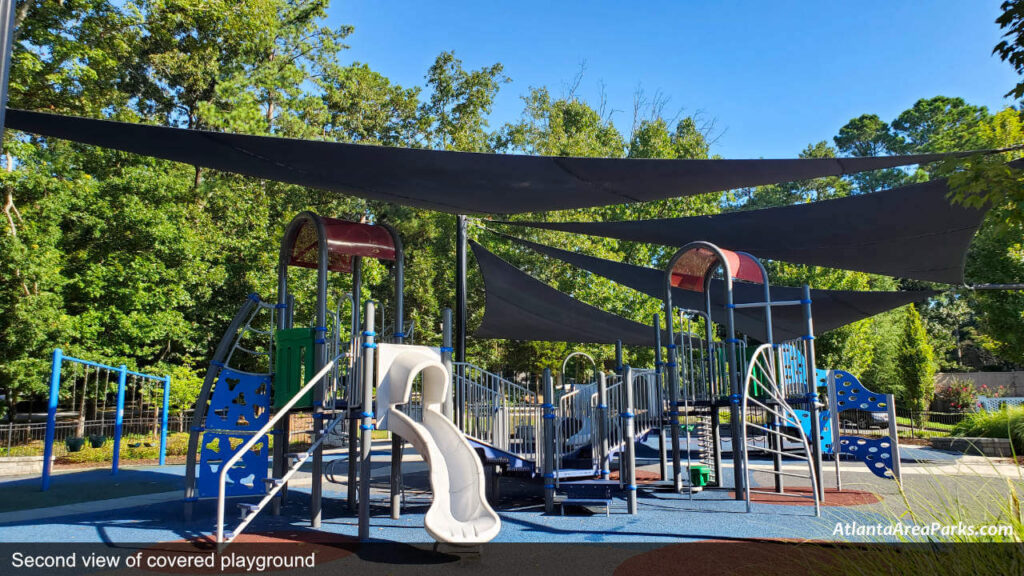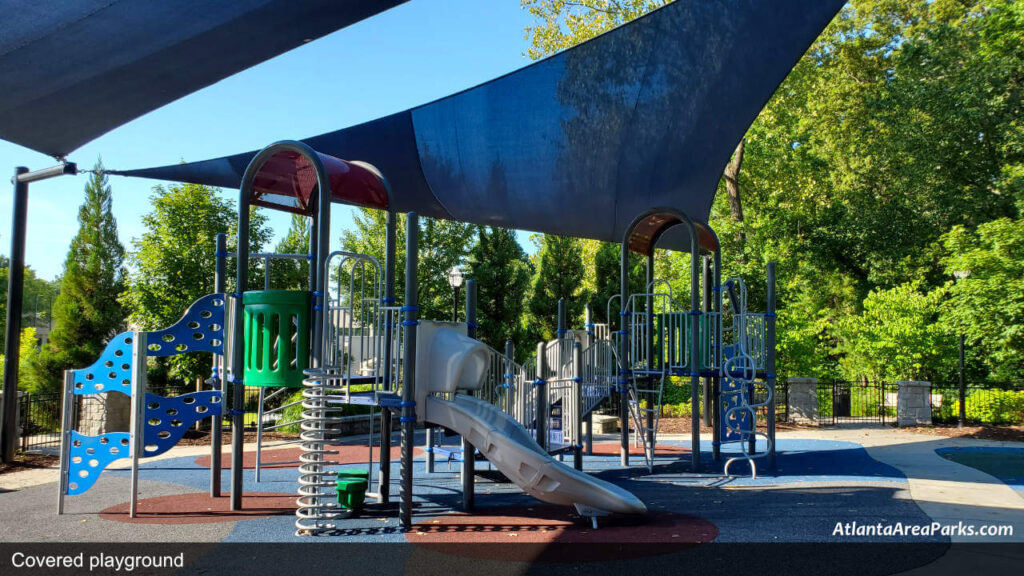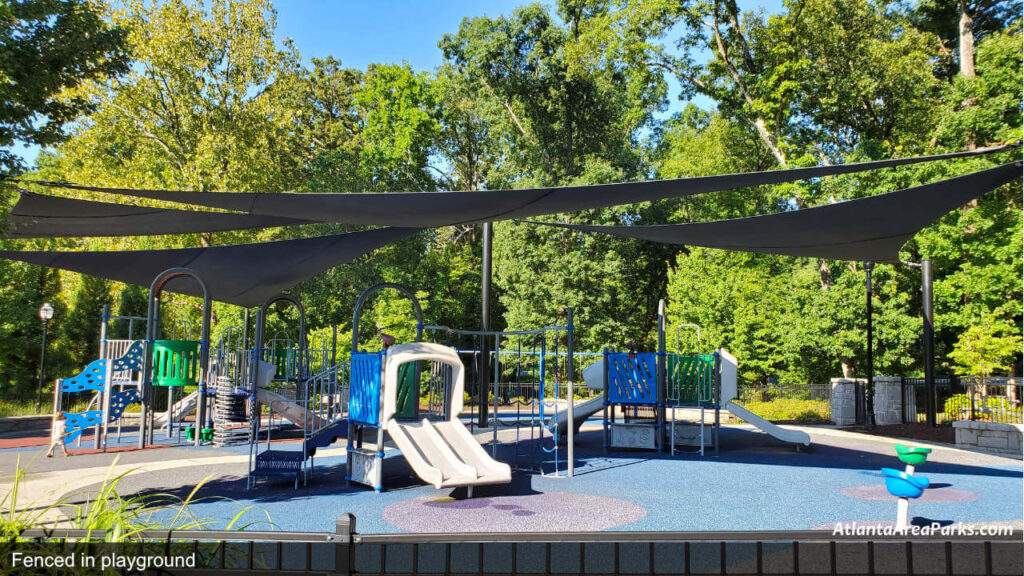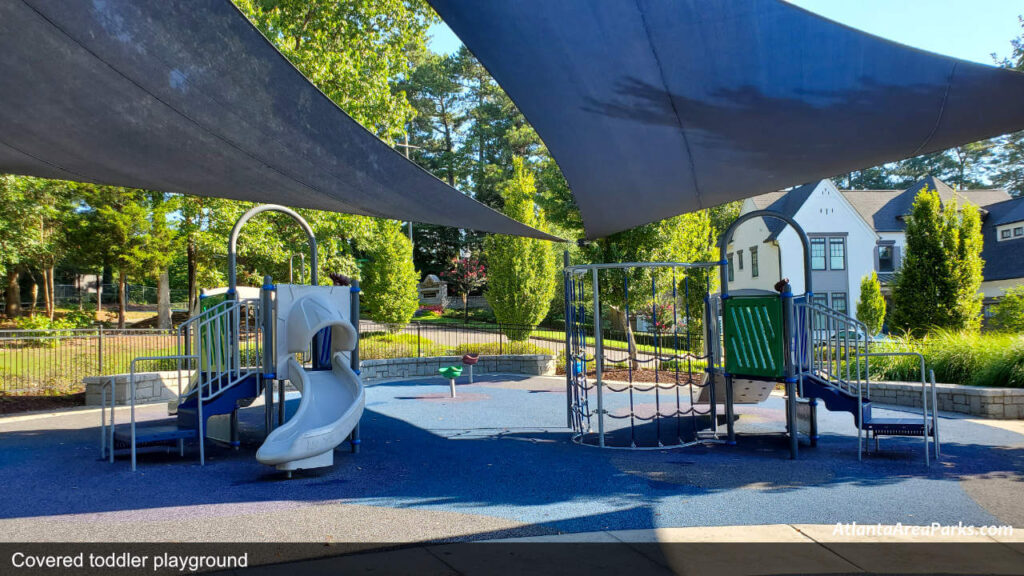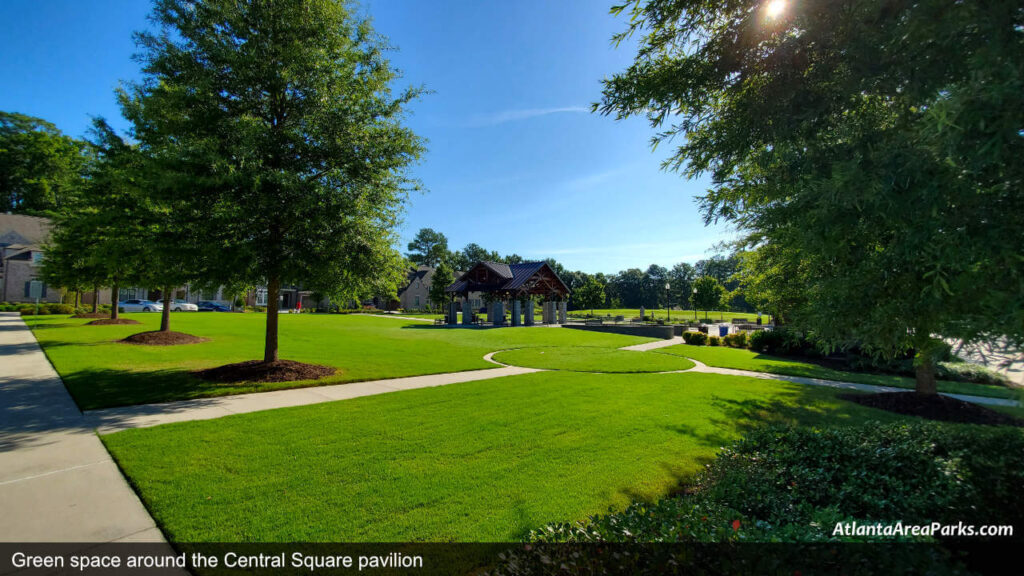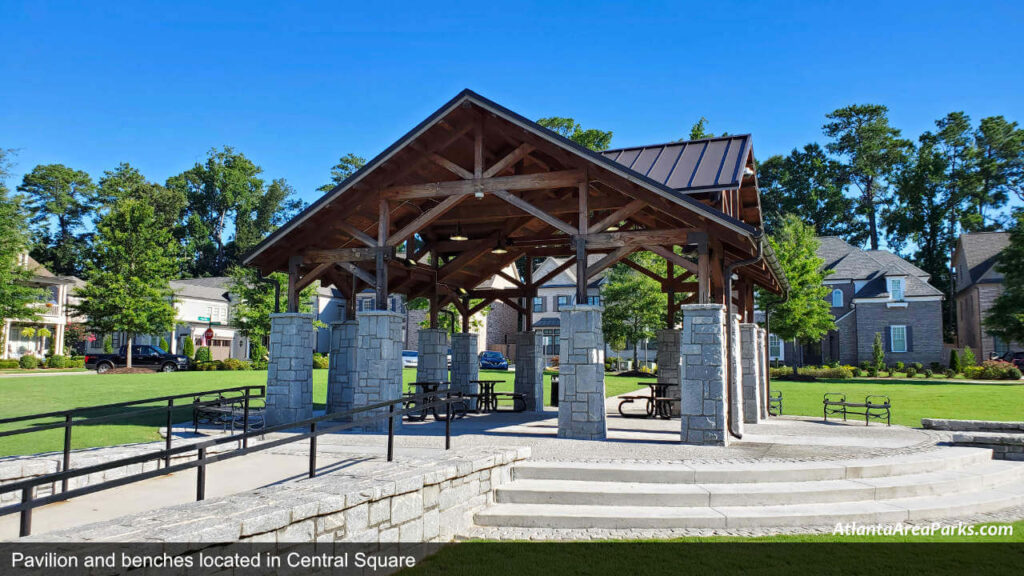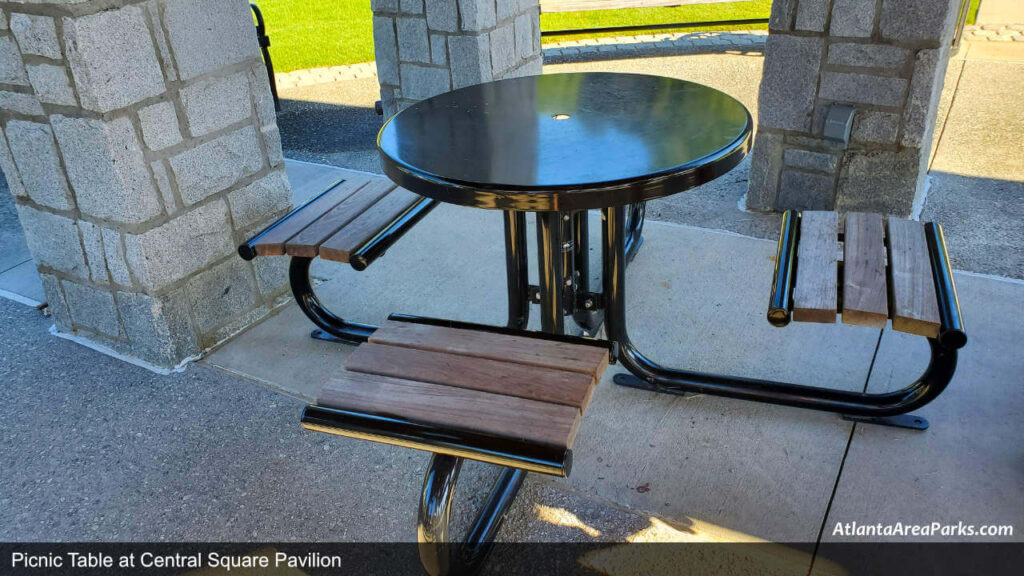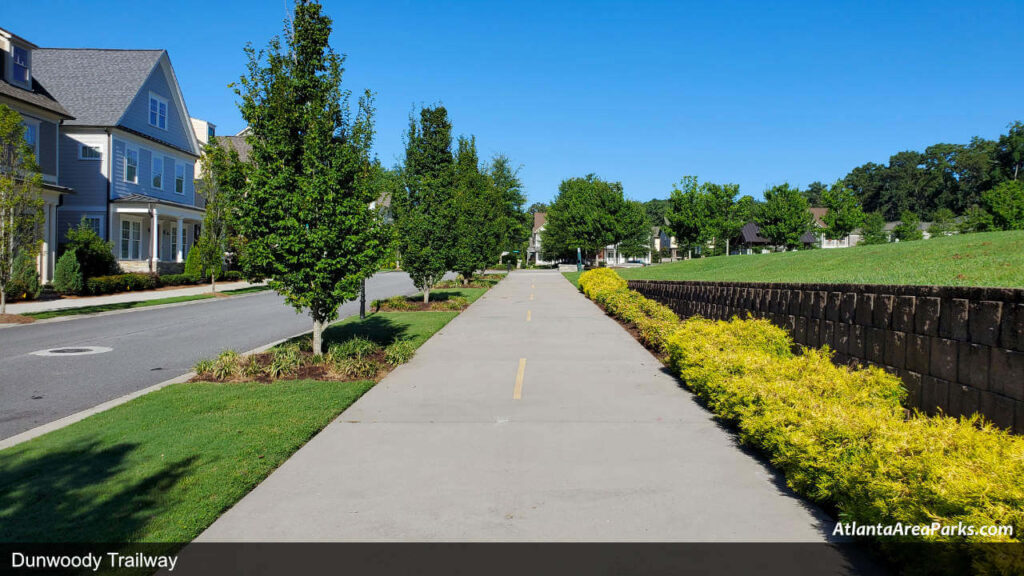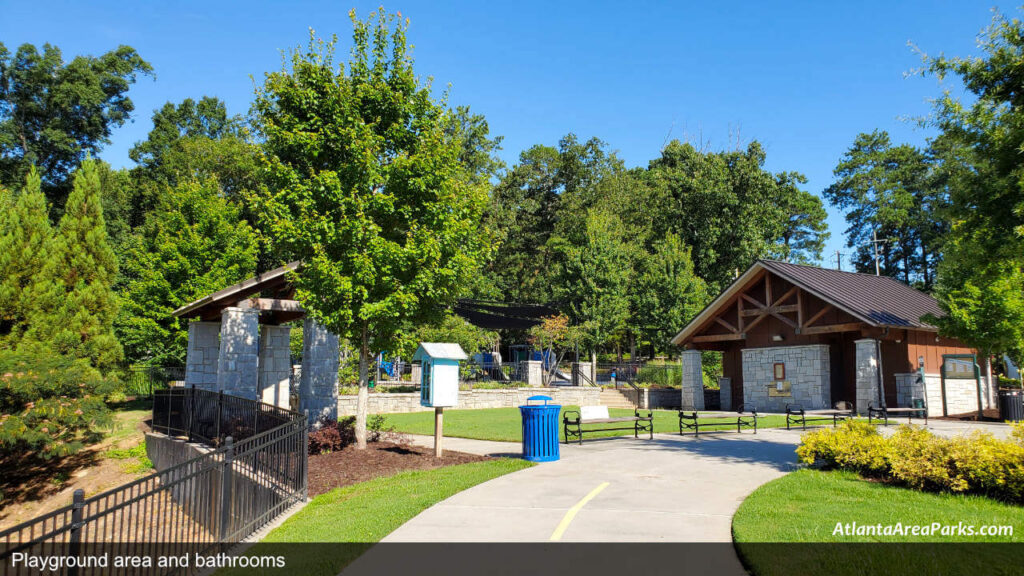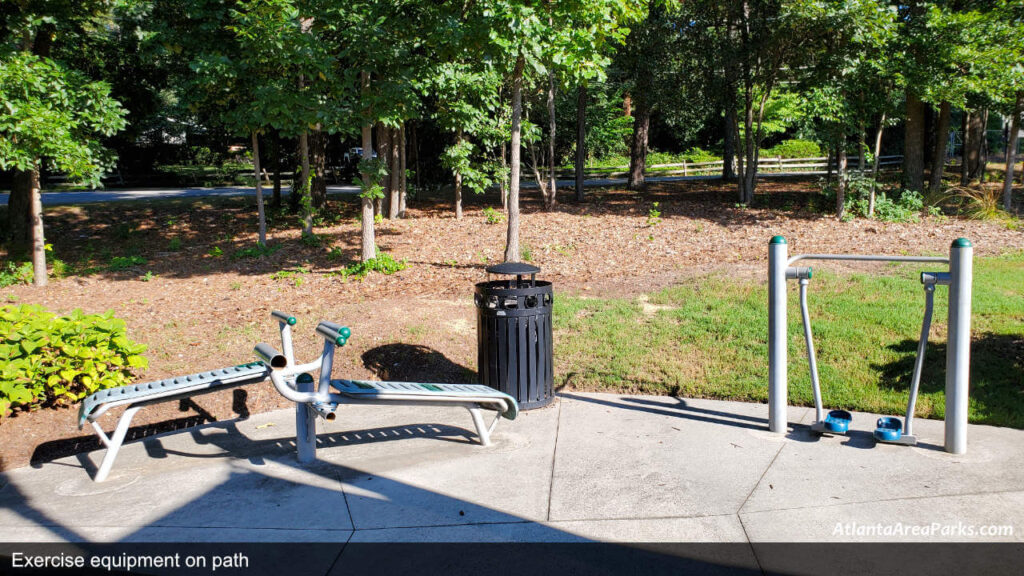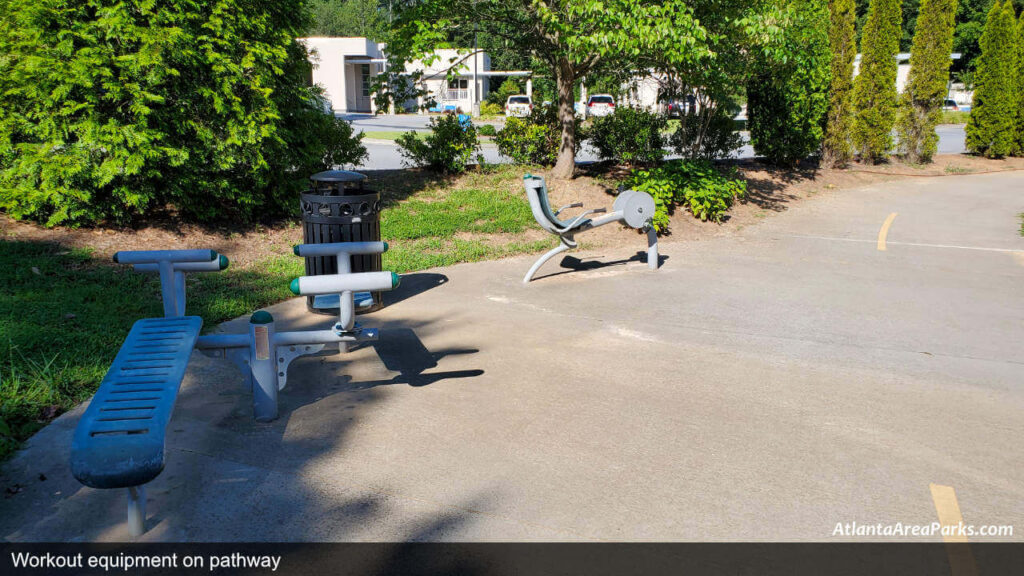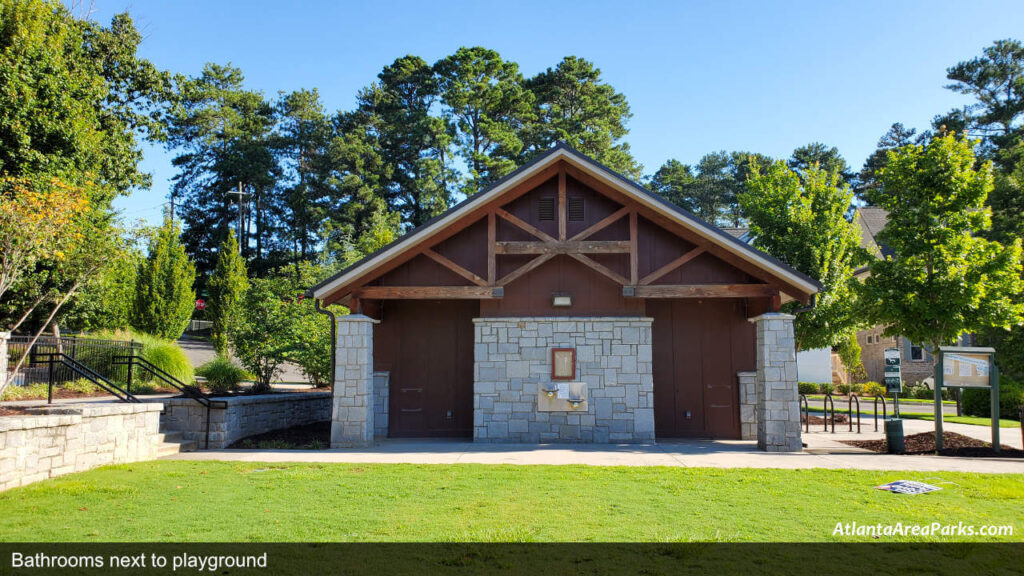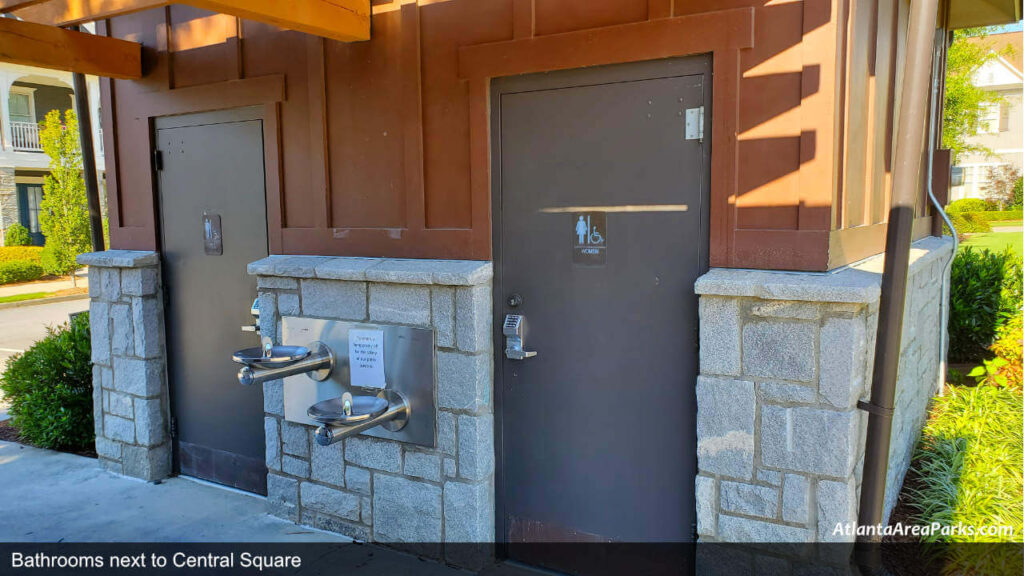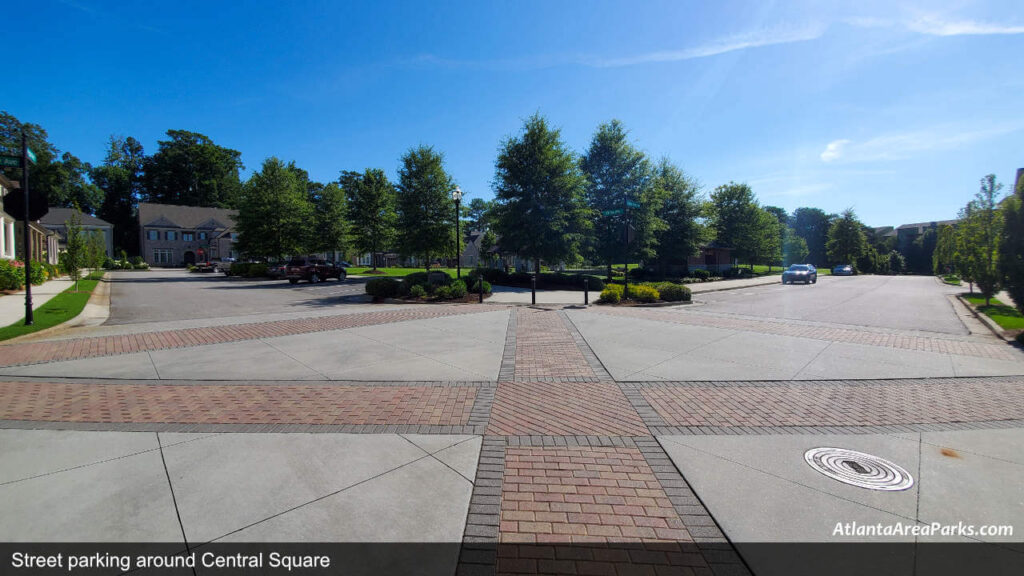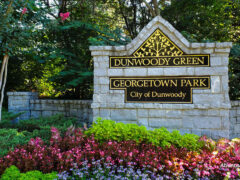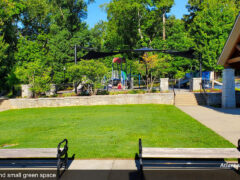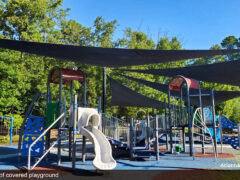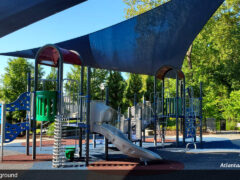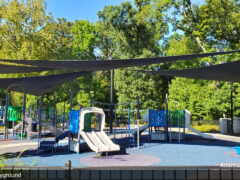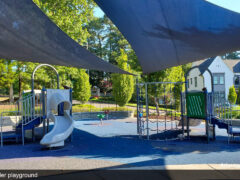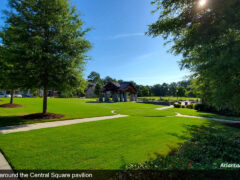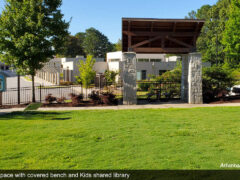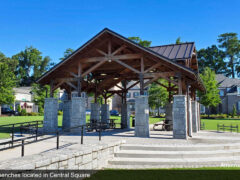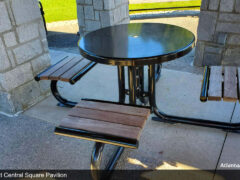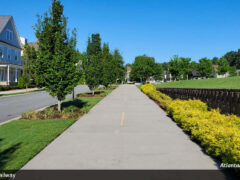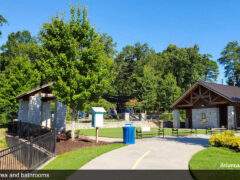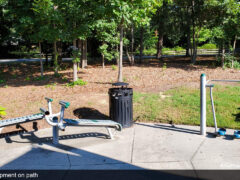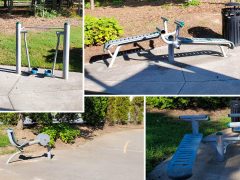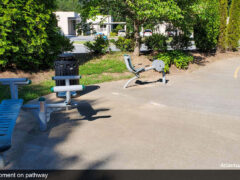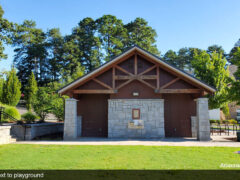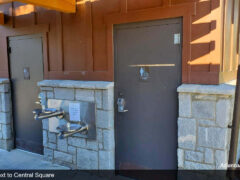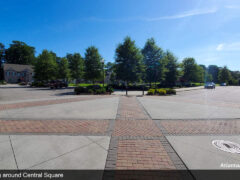 Walking/Running
One end of the Dunwoody Trailway  (~2.75 mi) that connects to Pernoshal Park and Brook Run Park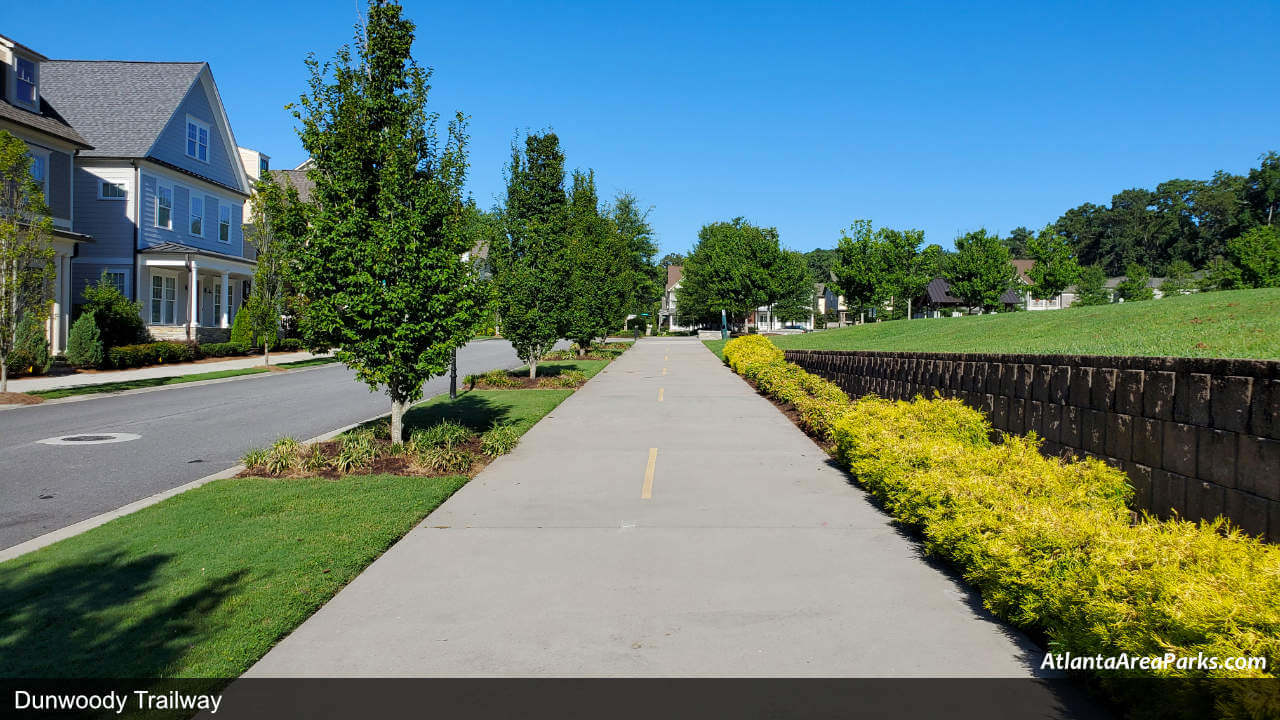 Bocce Ball (regulation size)
Available on a first-come-first-serve basis

Balls not provided

Get your own Bocce Ball set with a carrying bag from Amazon This is an affiliate link, as an Amazon Associate if you click through and make a purchase, we may receive a commission (at no additional cost to you).  Thanks for your support in this way!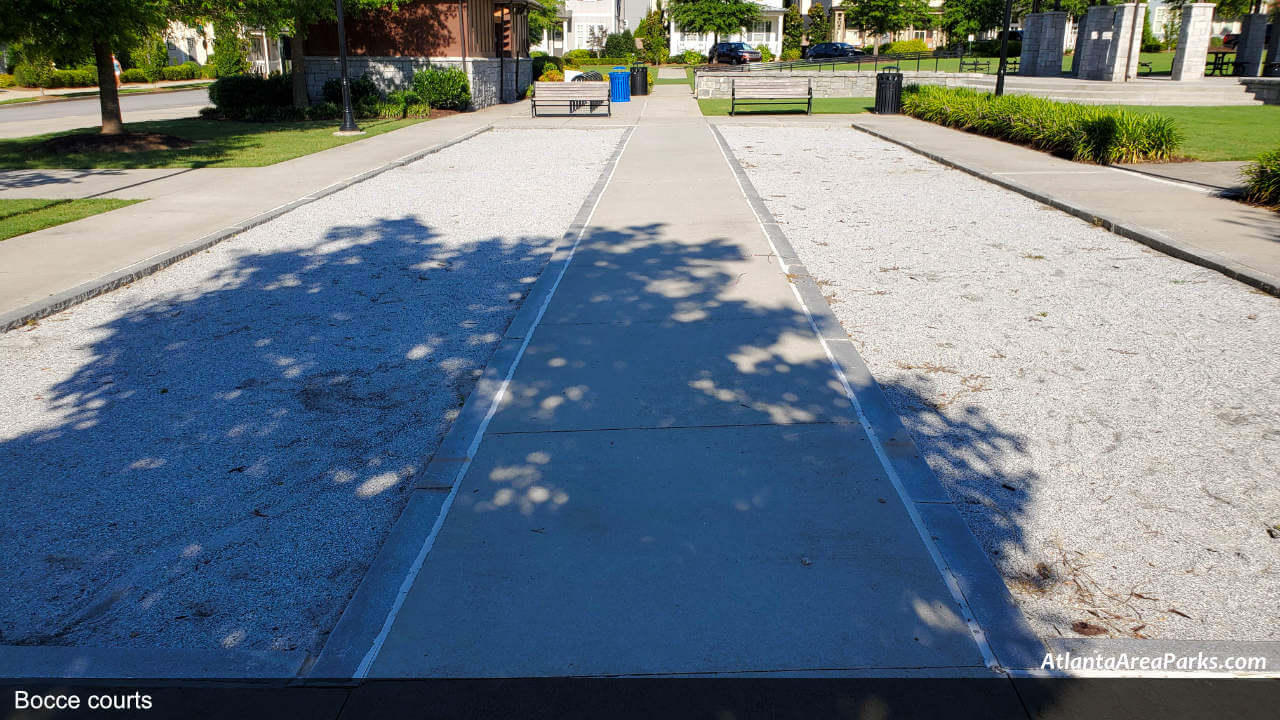 Outdoor exercise equipment
Single Air Walker, Incline Sit-up Bench, and Recumbent Stationary Bike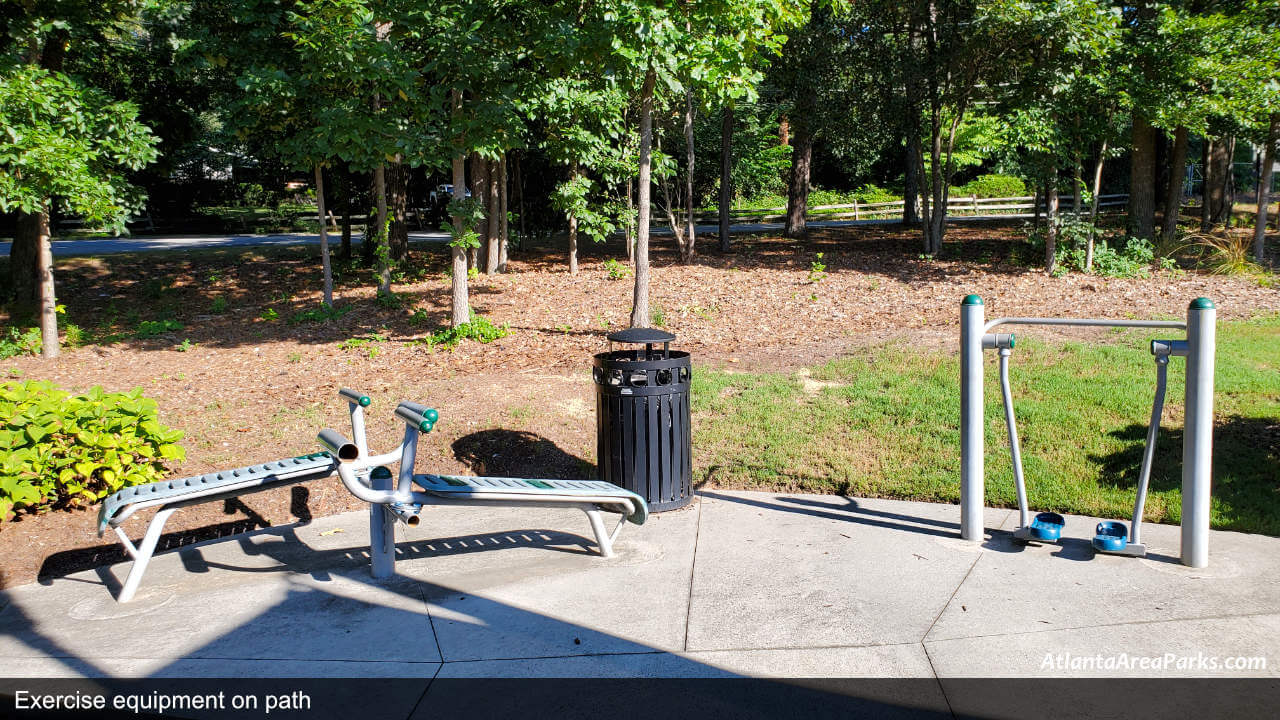 Central Square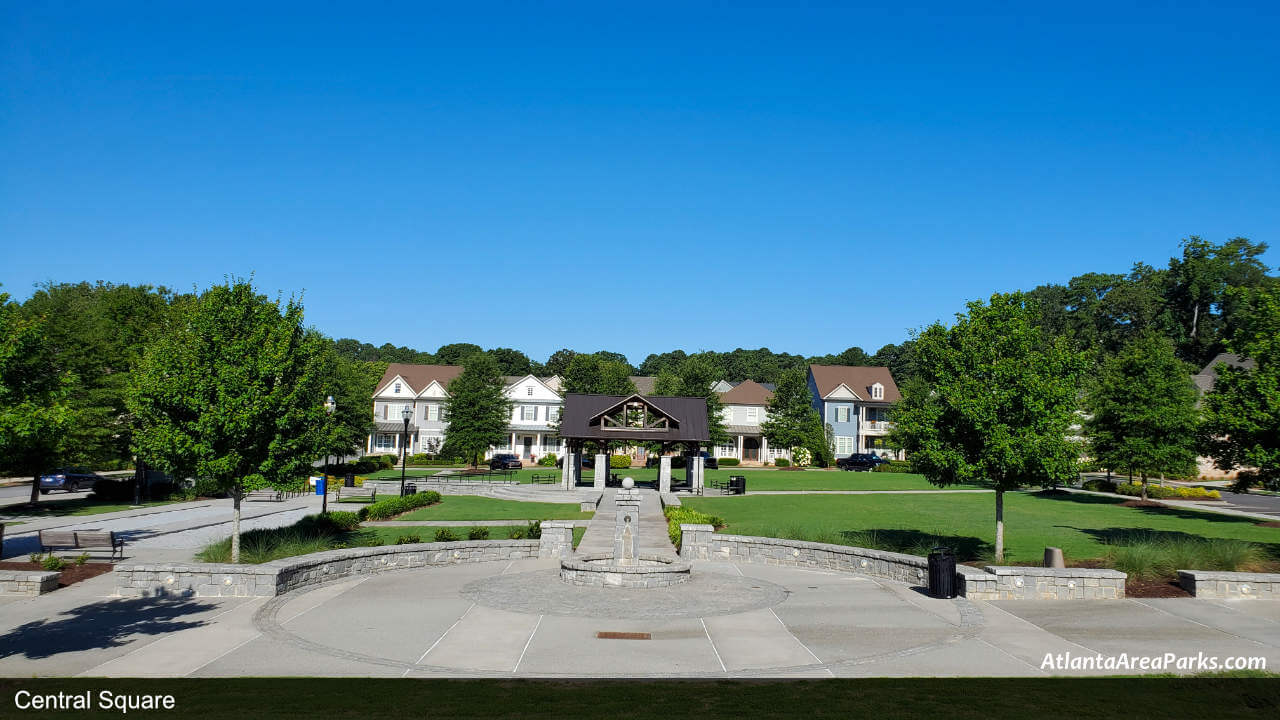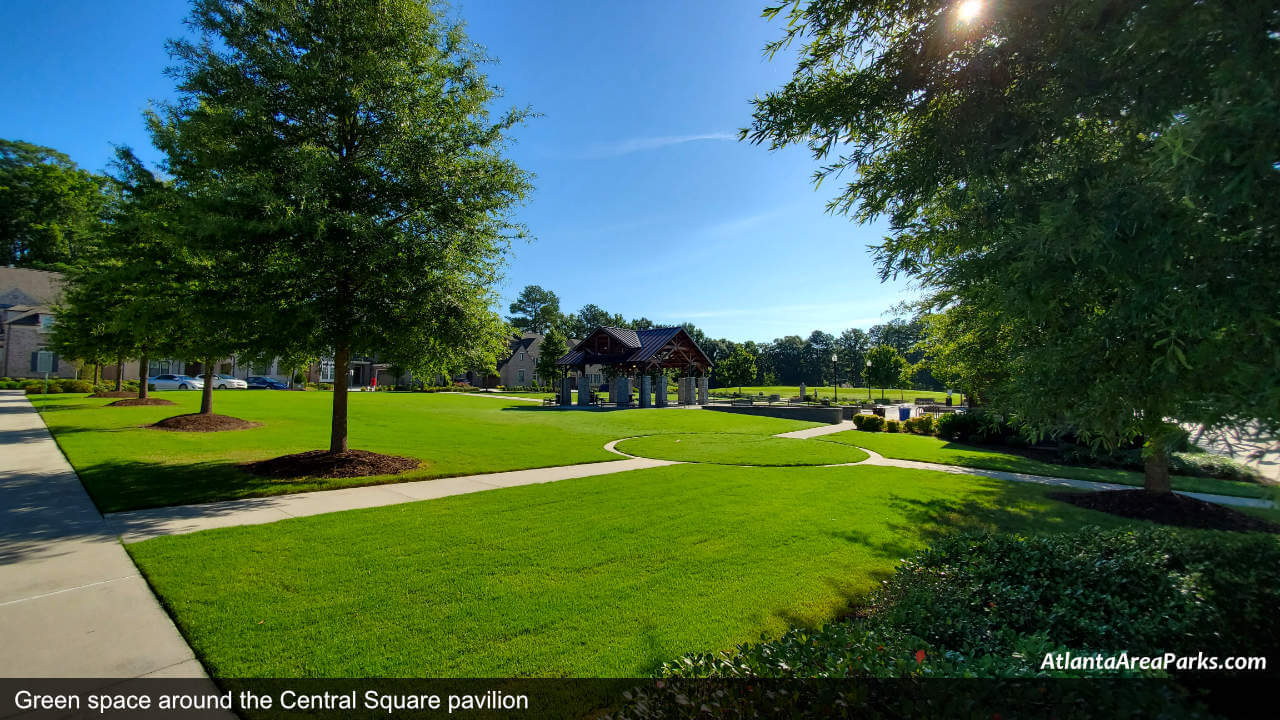 A smaller grassy area located next to the playground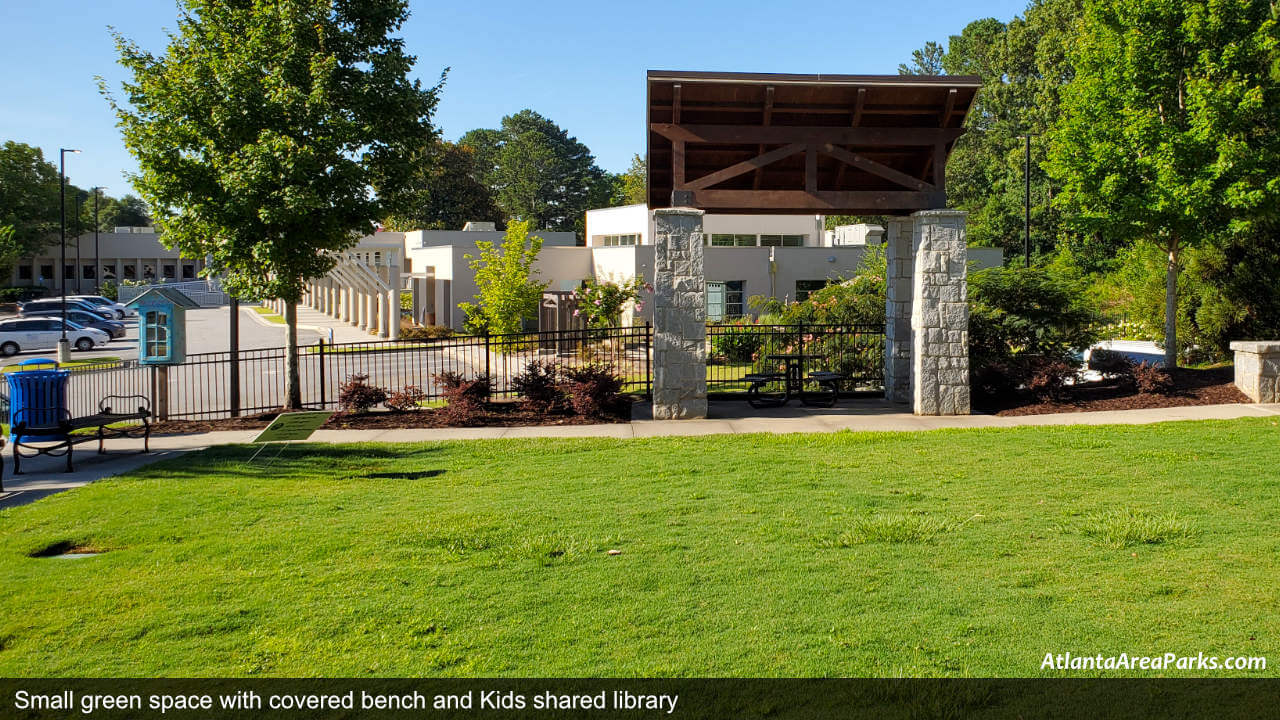 Playground designed for ages 2-5 and 5-12
Includes

: Multiples slides, swings, and climbing structures of different heights

Ground-type

: Rubber with concrete pathways

Shade

: Provided by canvas awnings

Seating

: Stone planters double as benches
Fully gated play area with multiple entry points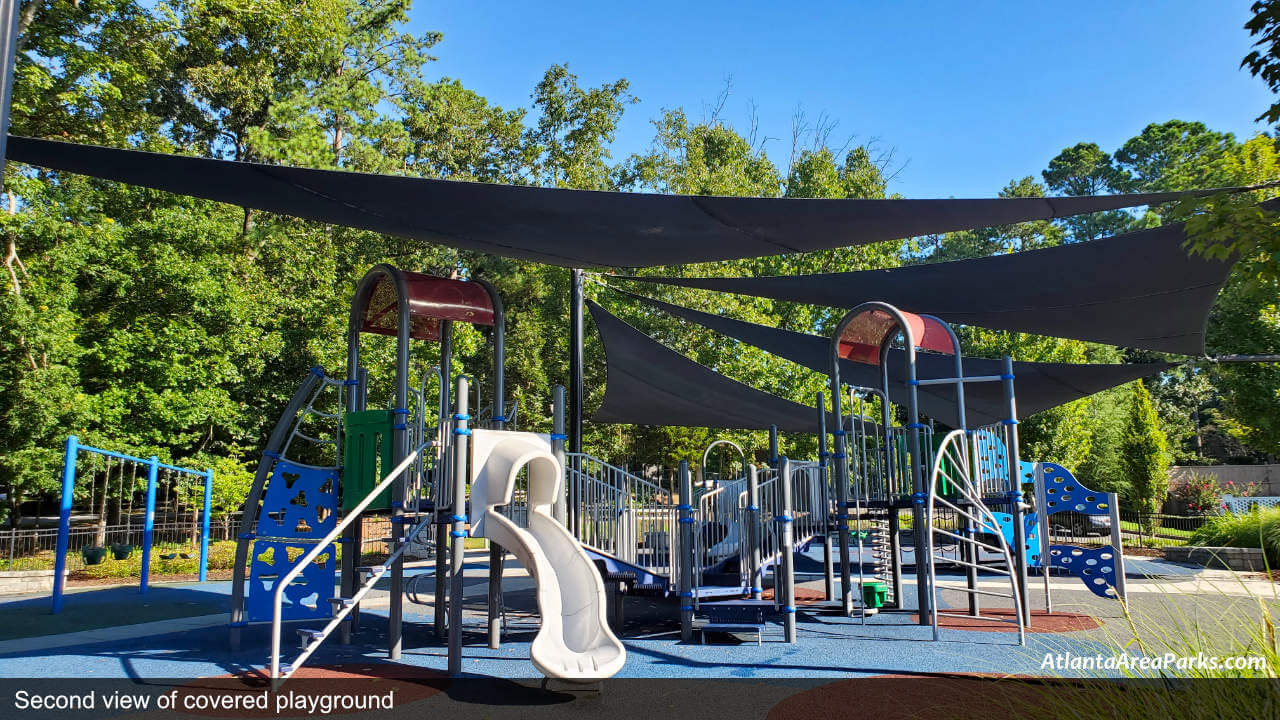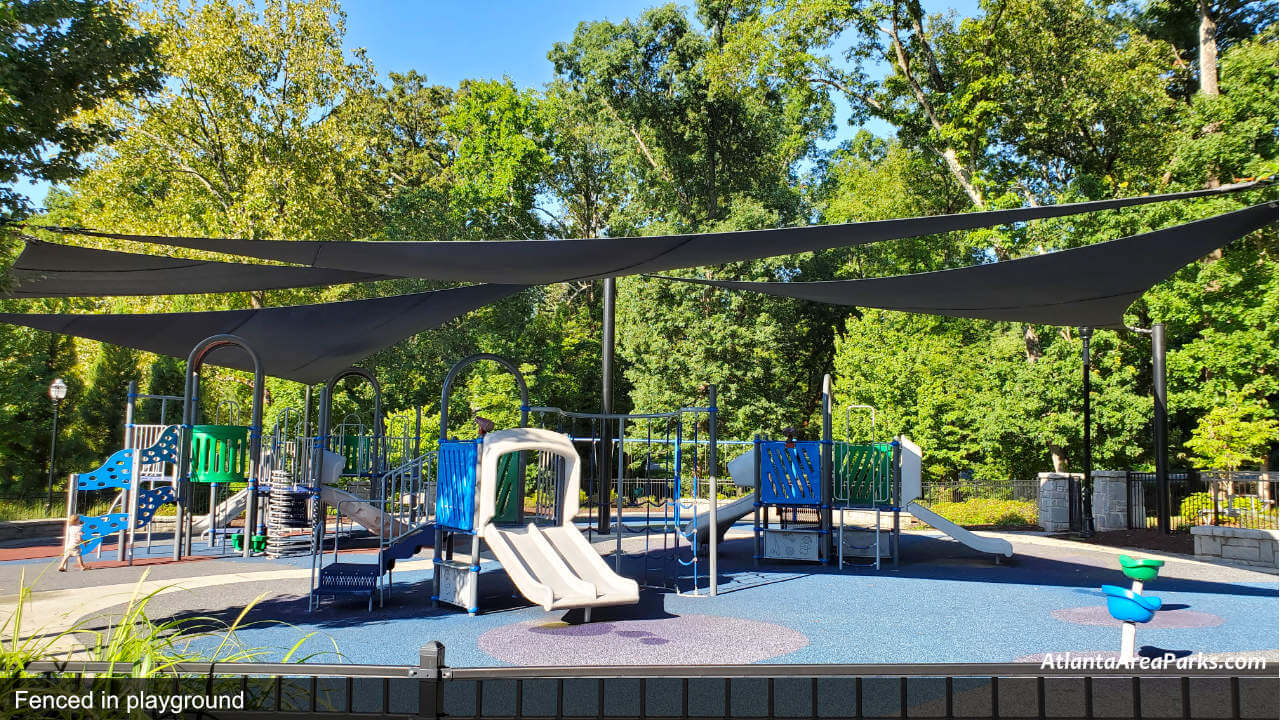 Large pavilion located at Central Square with lights, power outlets, and picnic tables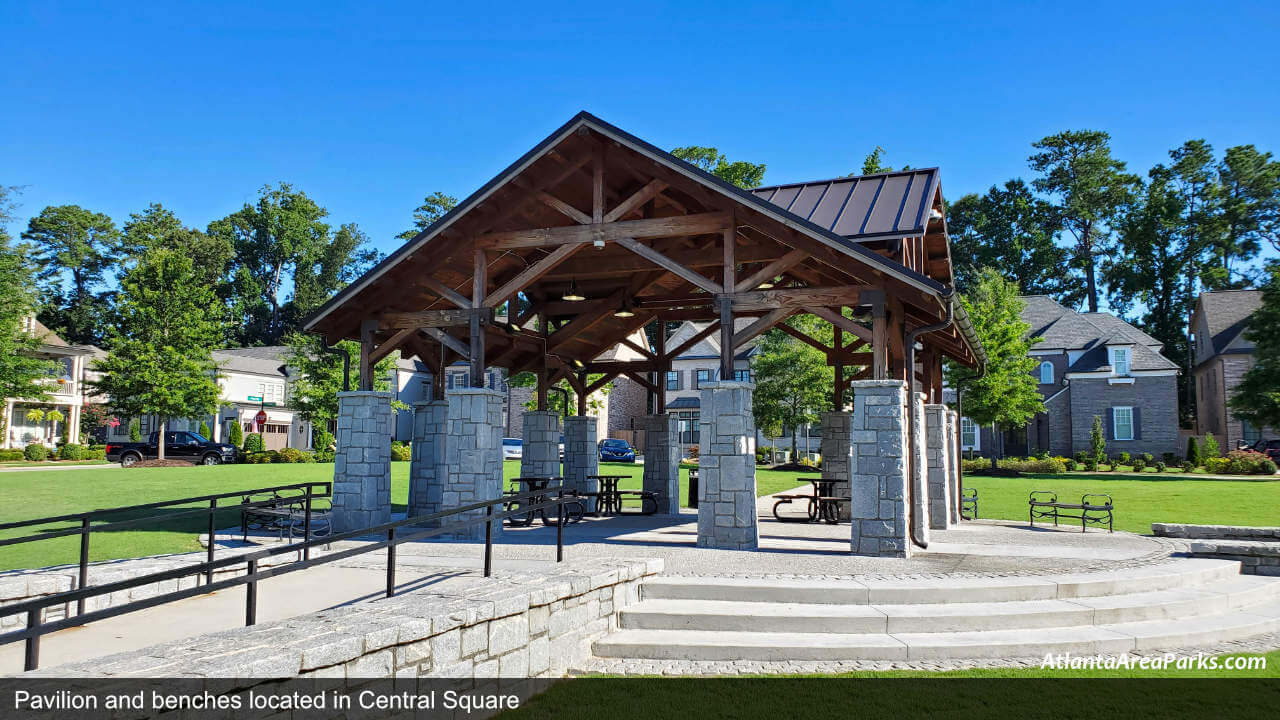 Small pavilion located next to the playground with picnic table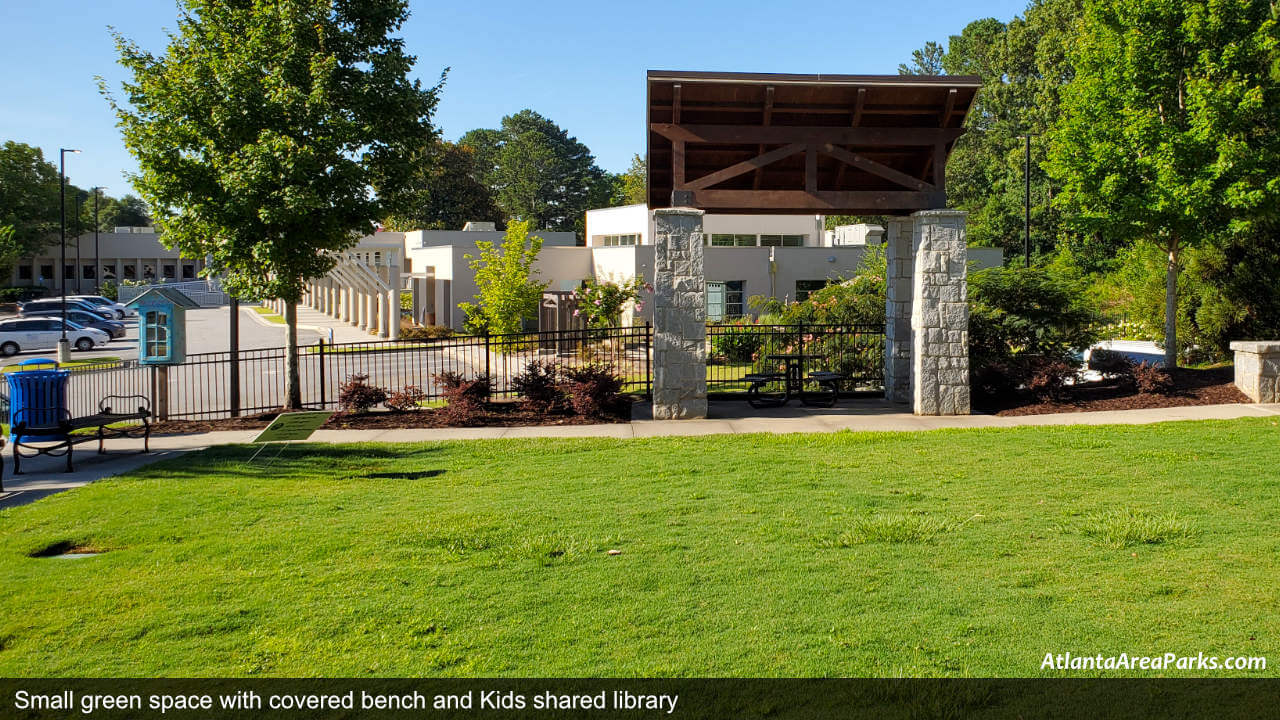 Kids shared library located next to the playground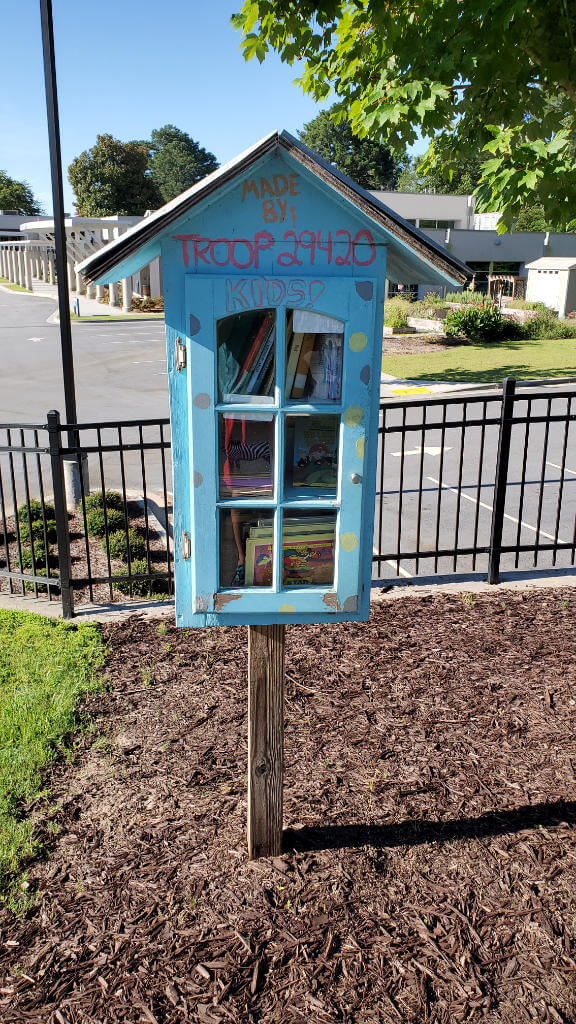 One parking lot next to playground ~ 10 spaces
Handicapped parking available
Street parking around Central Square ~35 spaces
Bathrooms and water fountains at Central Square
Bathrooms and water fountains at the playground