Ridgeview Park in Sandy Springs is a great place to enjoy nature. The toddler playground, picnic areas, workout stations, and trails are all heavily shaded.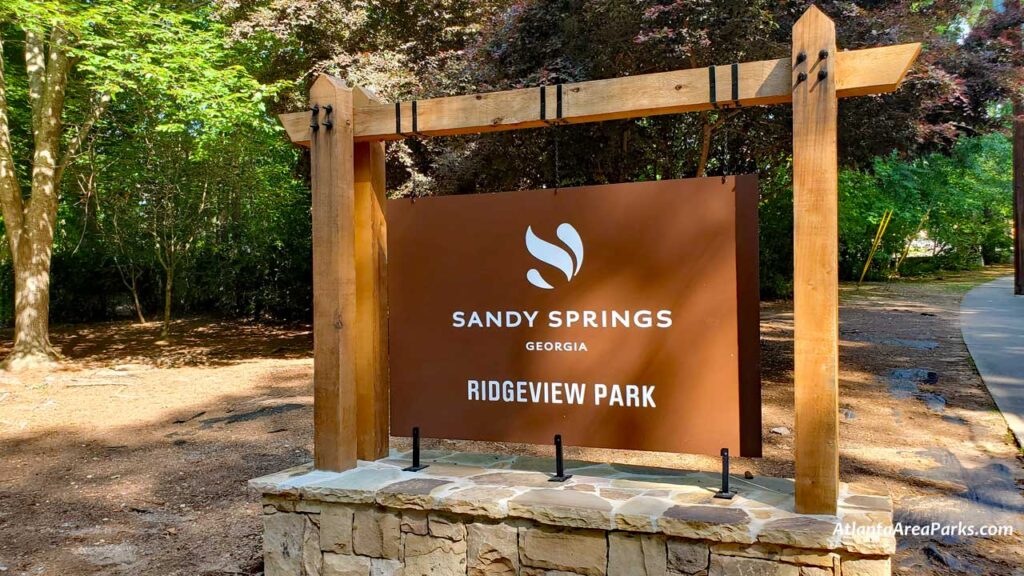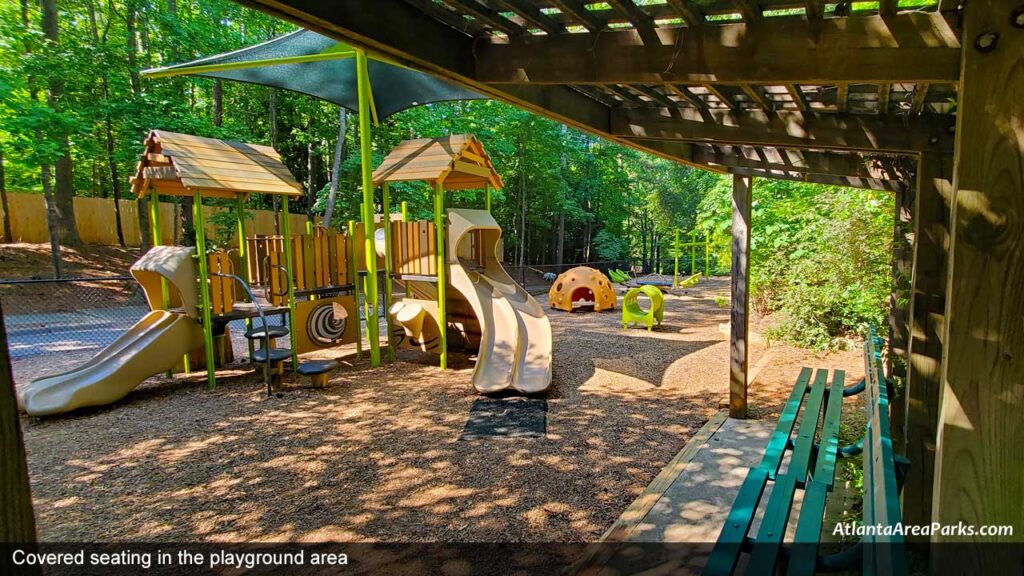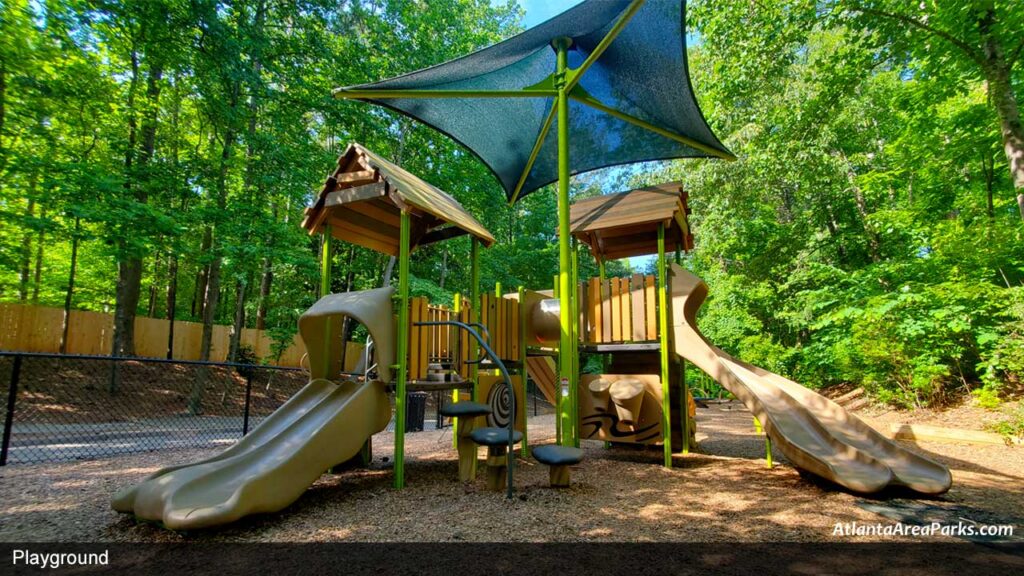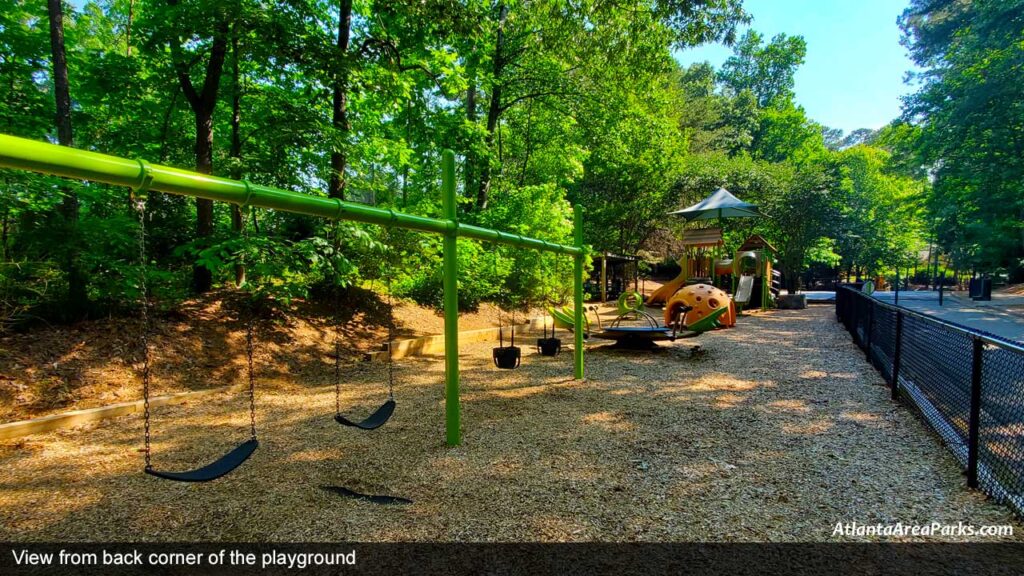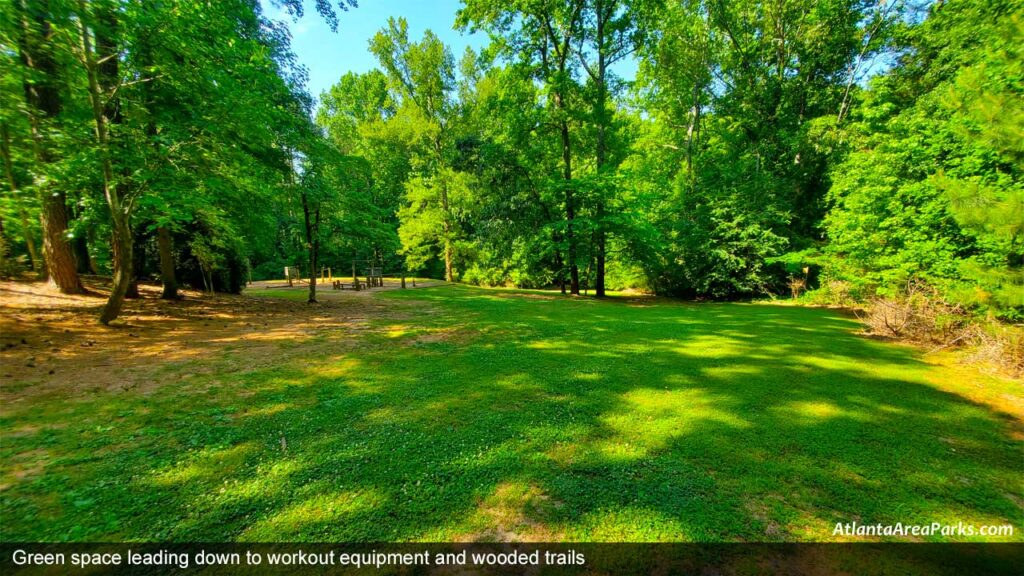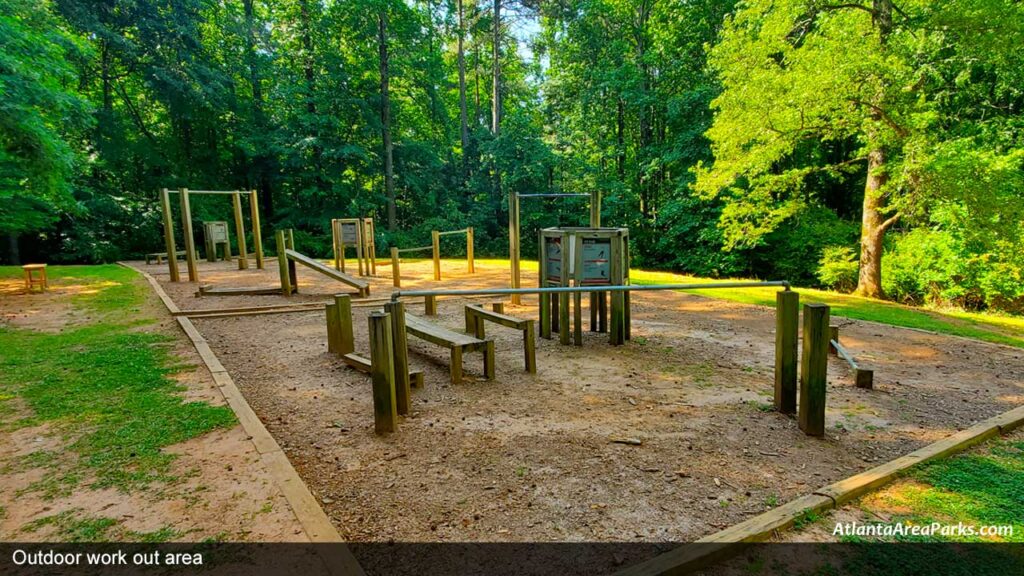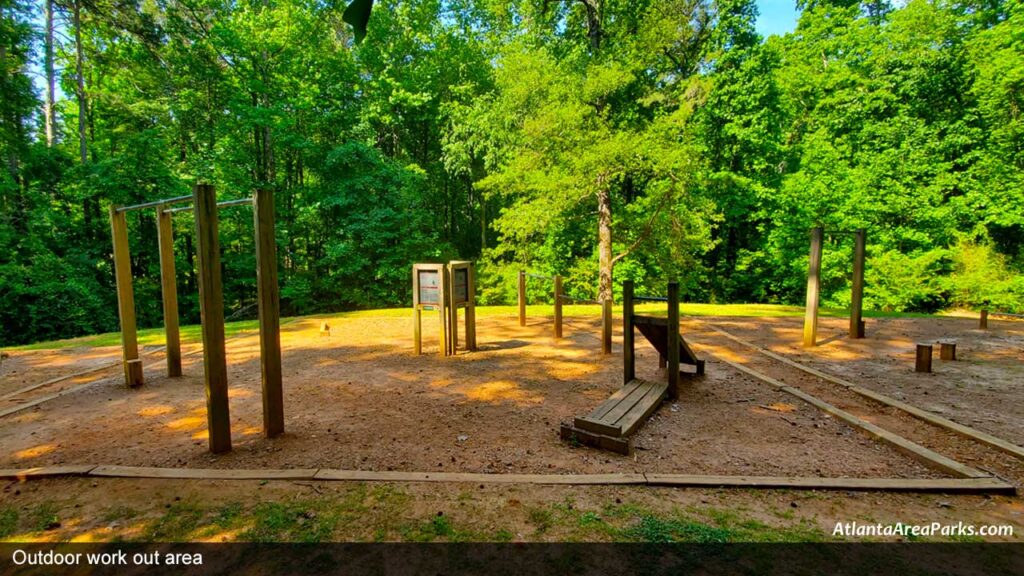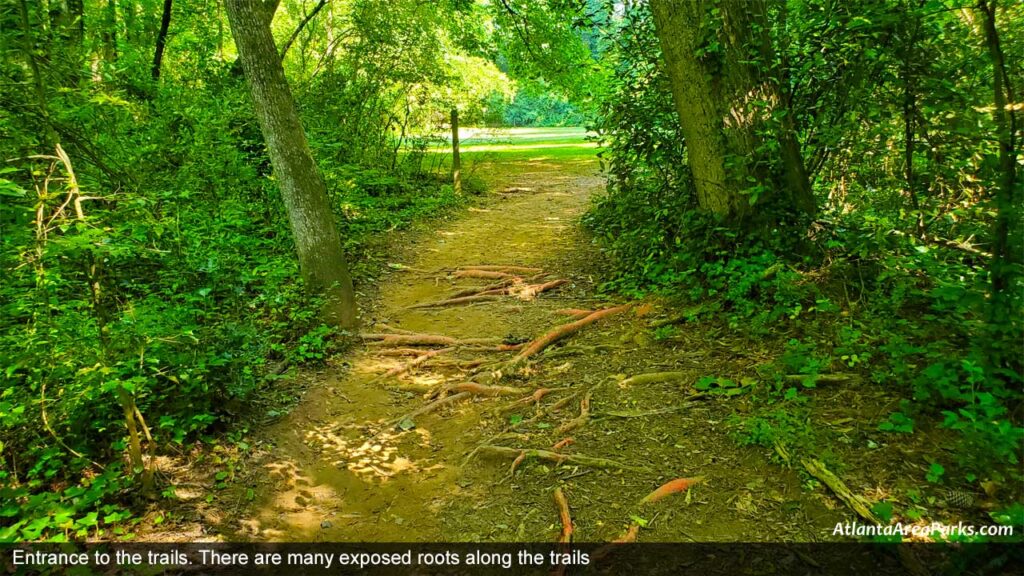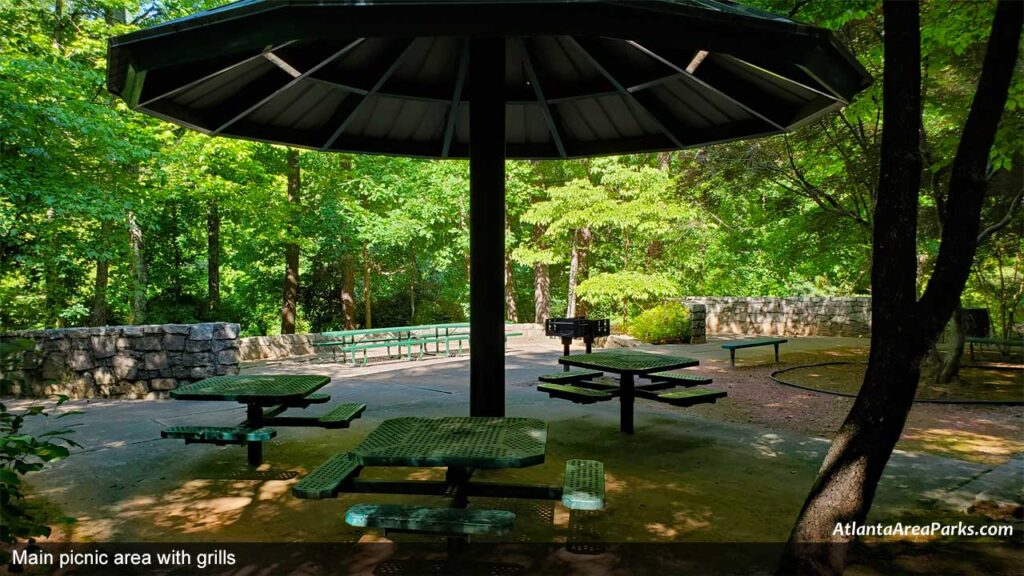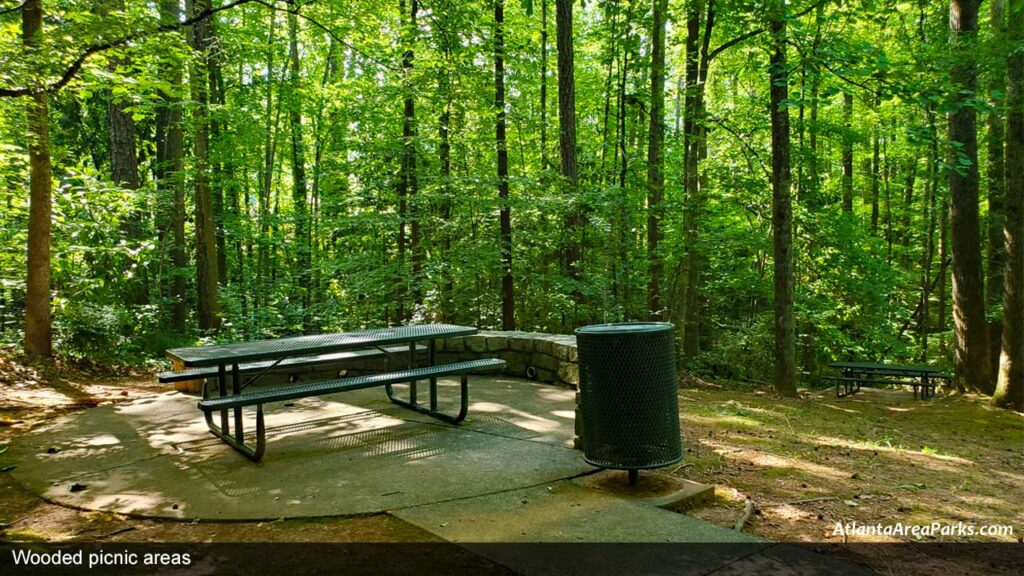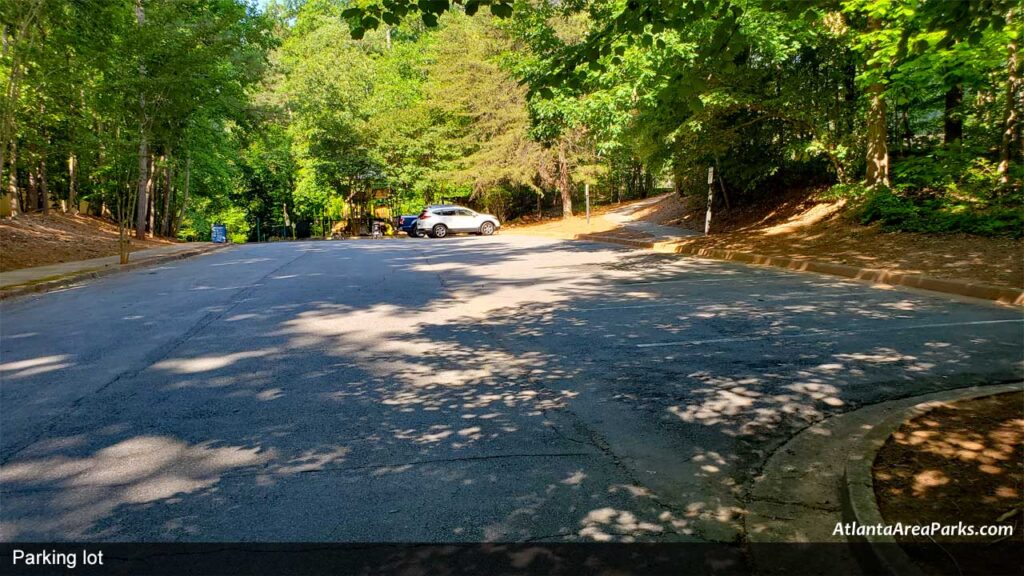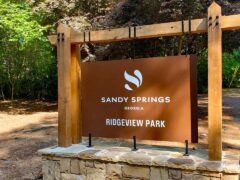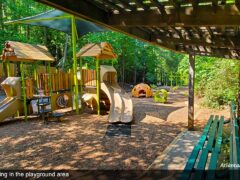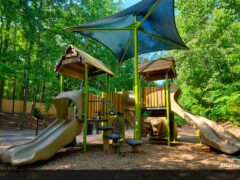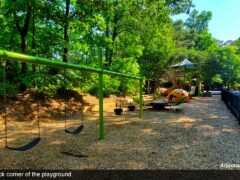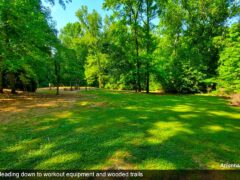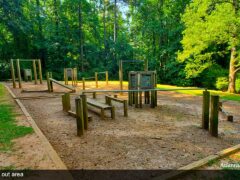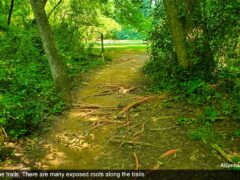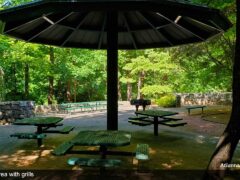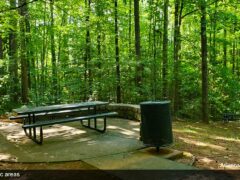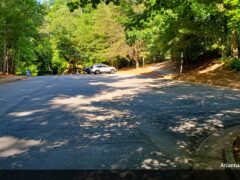 Outdoor workout area
20 workout stations with instructional signs
Mostly shaded by surrounding trees
Located below the picnic area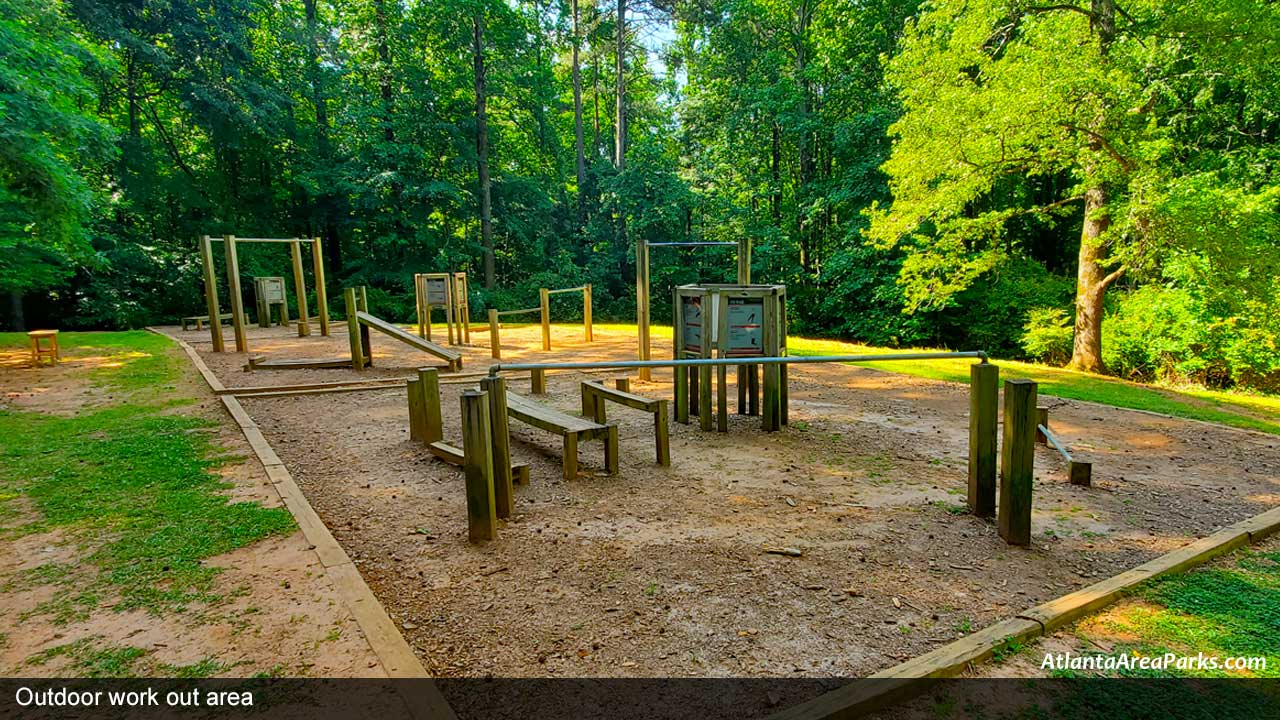 Walking/Running
Wooded nature trails
The entrances to the trail can be hard to find. It is located down the hill from the fitness equipment
The path is indicated by arrows on poles.
Watch your step, trails have washed out areas, exposed roots, and are steep in some spots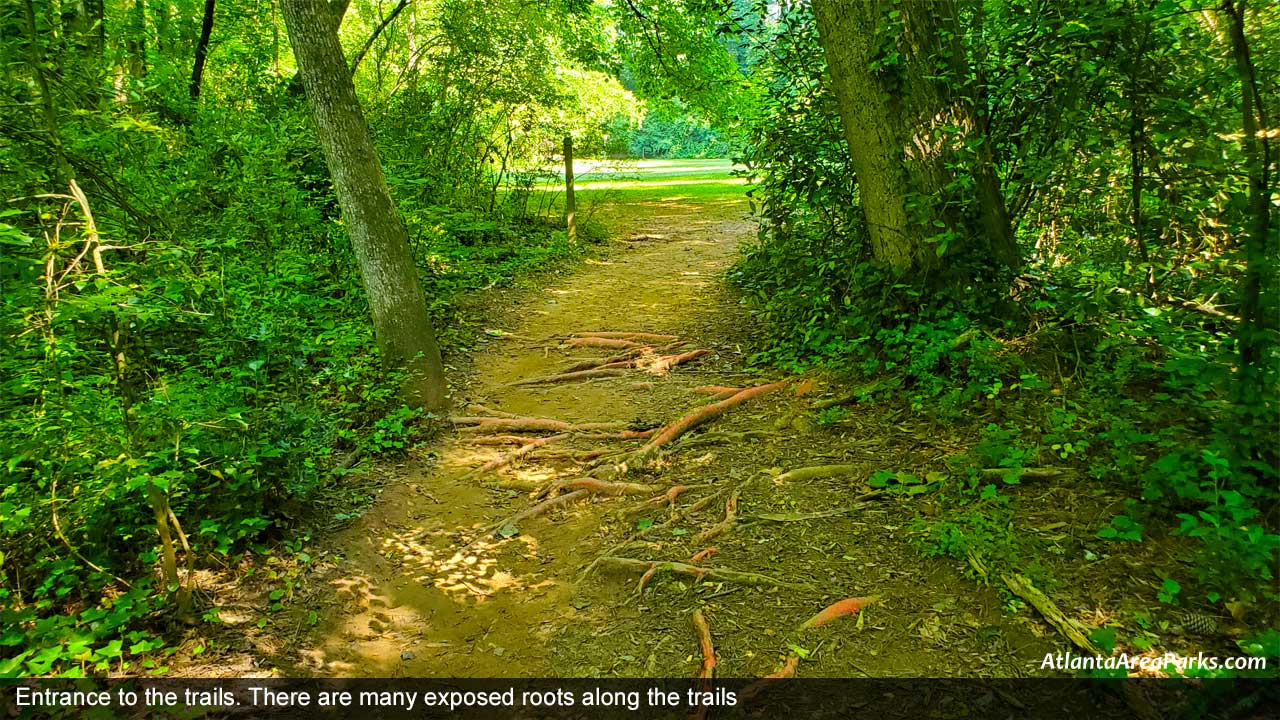 Green space down the hill from the pavilion area.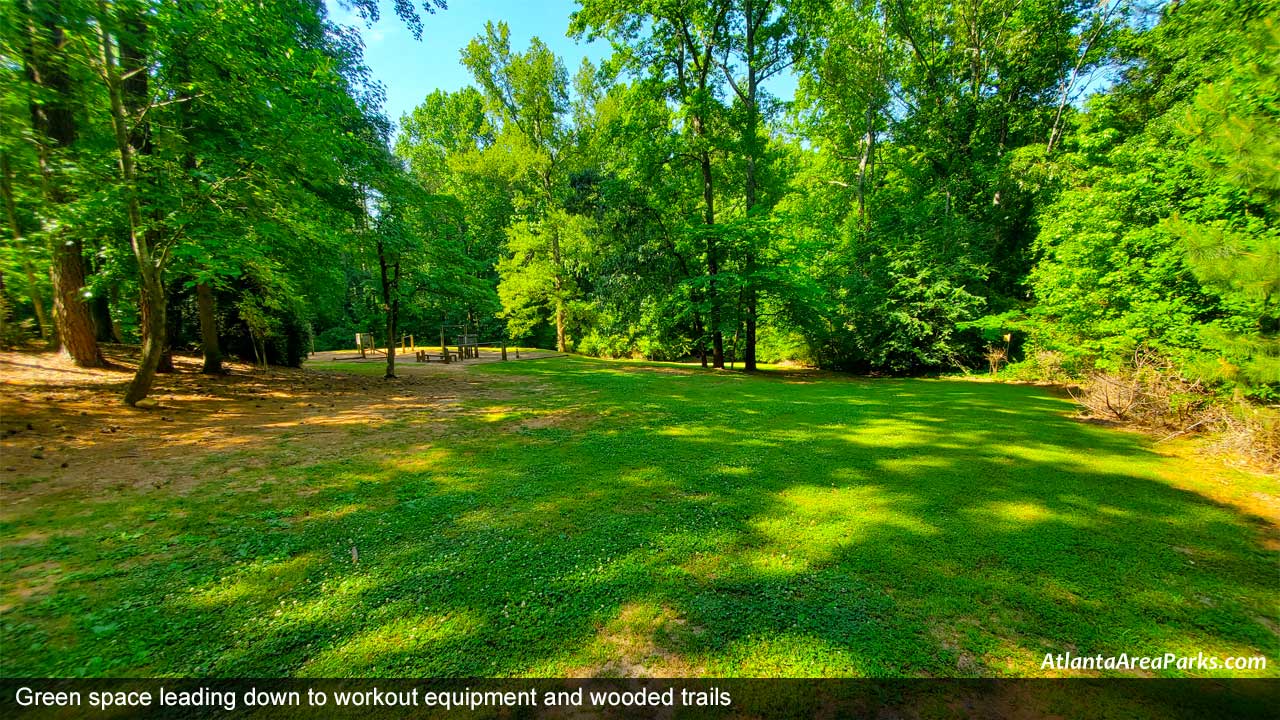 Playground designed for pre-school to elementary-age children
Includes

: Multiple slides, climbing structures, swings, "we-saw", and crawl tunnel

Ground-type

: Wood chips

Shade

: Provided by surrounding trees

Seating

: Two benches under a pergola
Fully gated play area with two entry points
Opened Spring 2020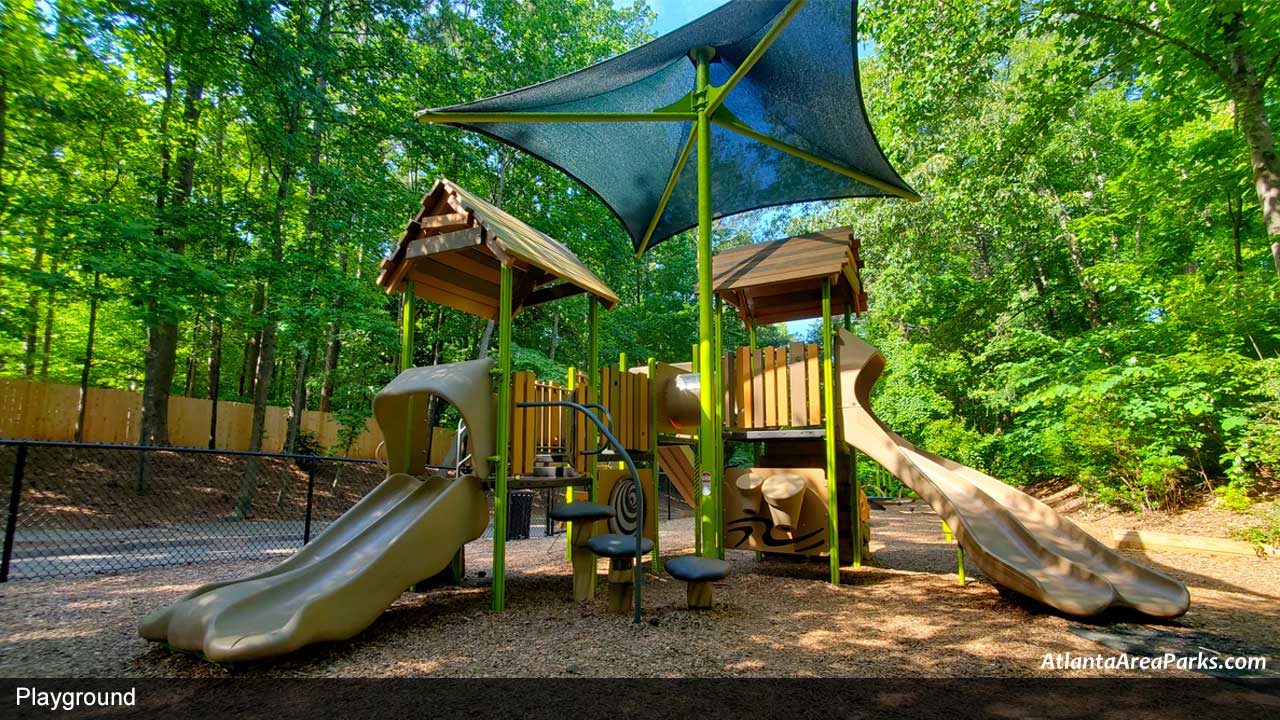 Picnic Area
Multiple picnic tables
Heavily shaded by the canopy of the woods
Three square tables located under a small pavilion structure
Two charcoal grills located next to the pavilion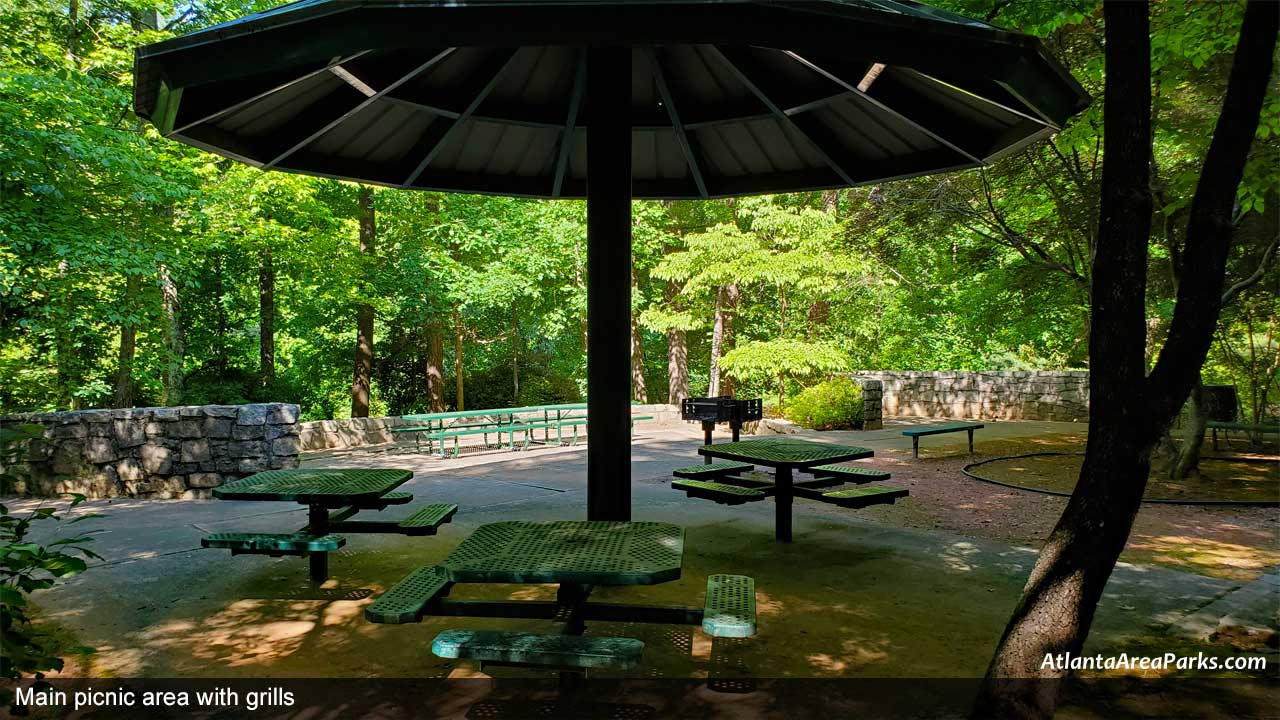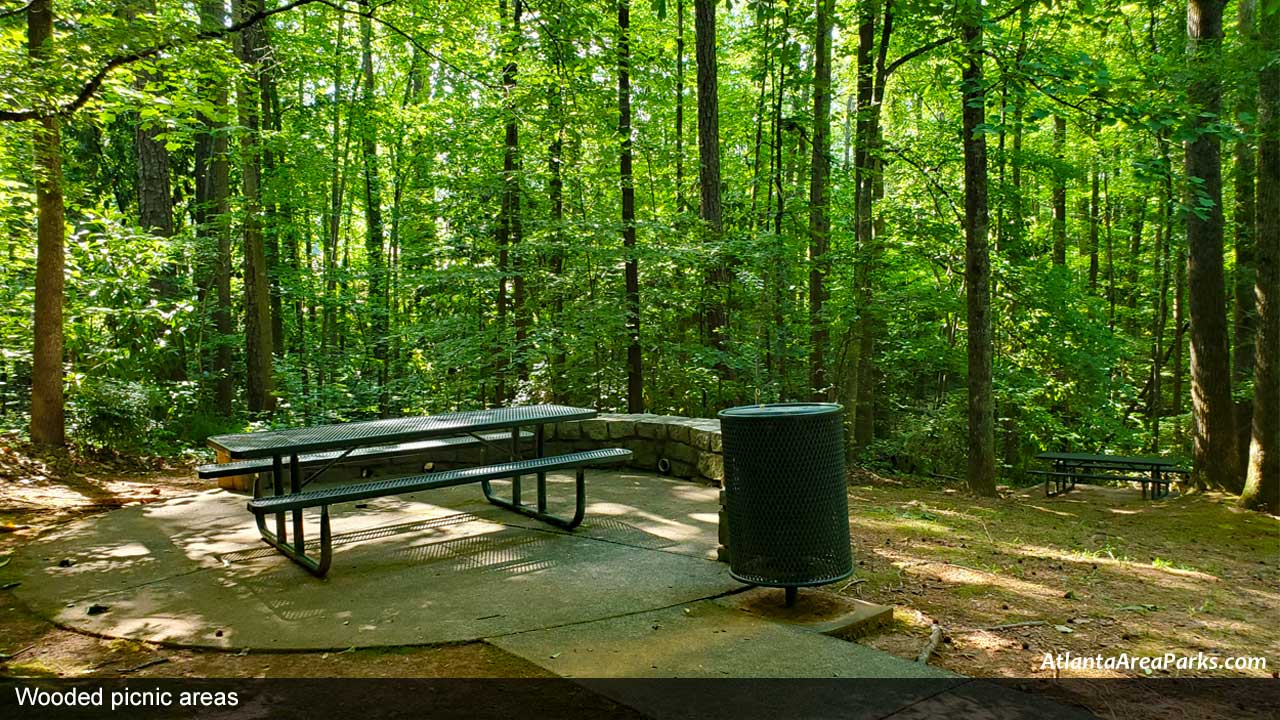 No fenced area
Dog waste stations are available
Dog water fountains are available
Parking lot ~15 spaces
NO bathrooms
Water fountain located near the playground