Thompson Park in Mableton is a great park for the kids with its two separate playgrounds. In 2022 they updated one of the playgrounds with new equipment and a soft rubber surface. There is also a pond for fishing and Recreation Center available for community gatherings.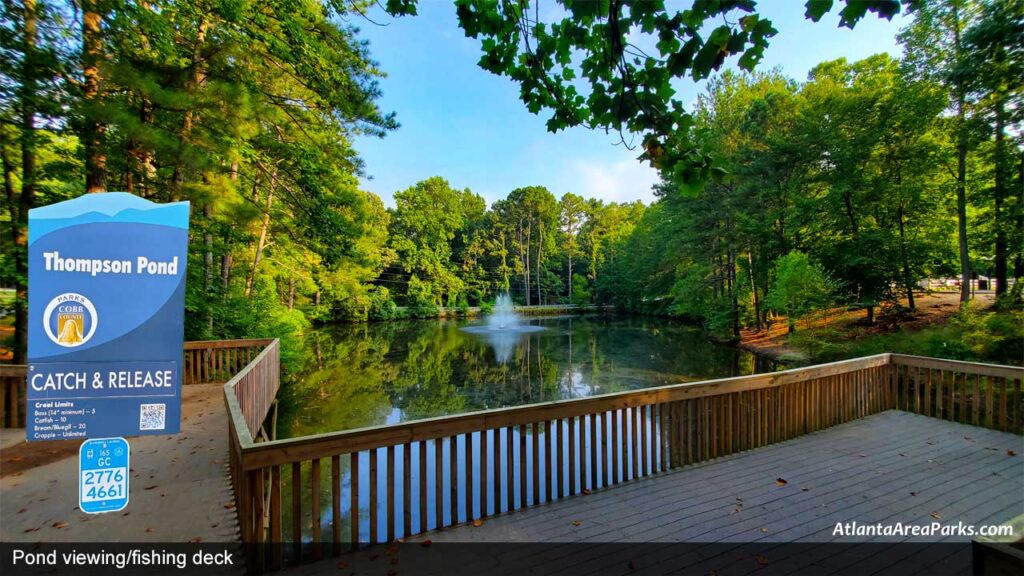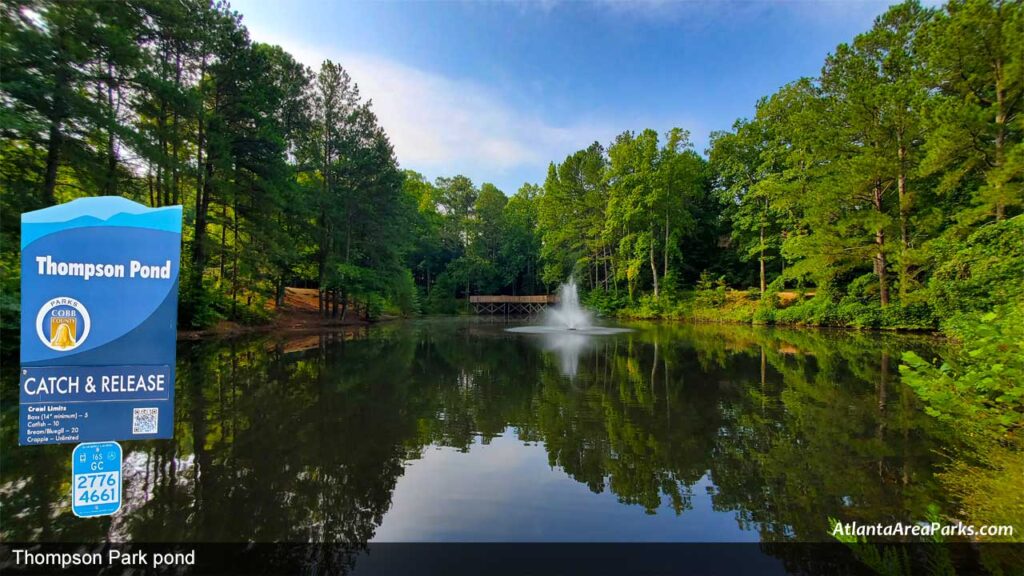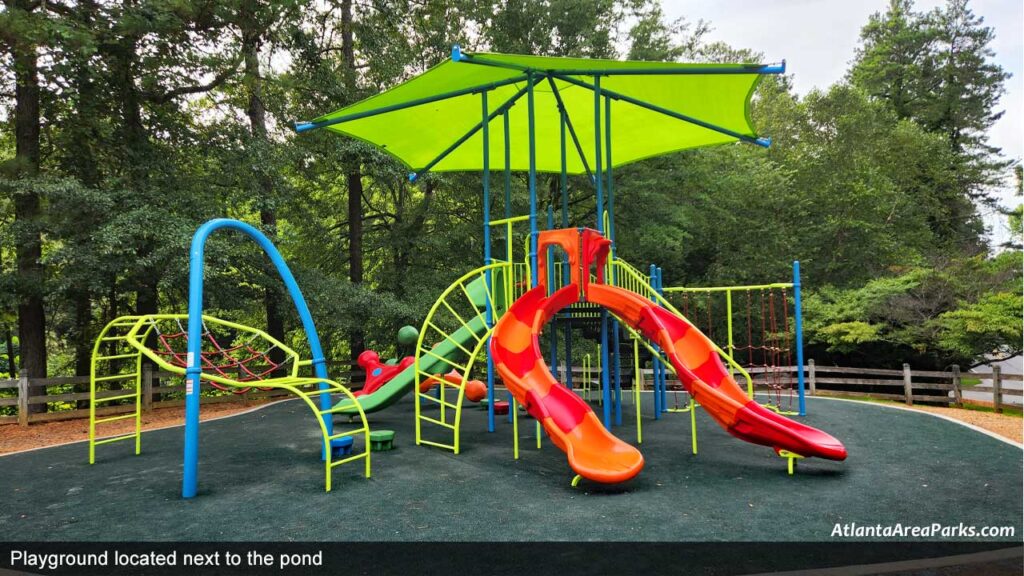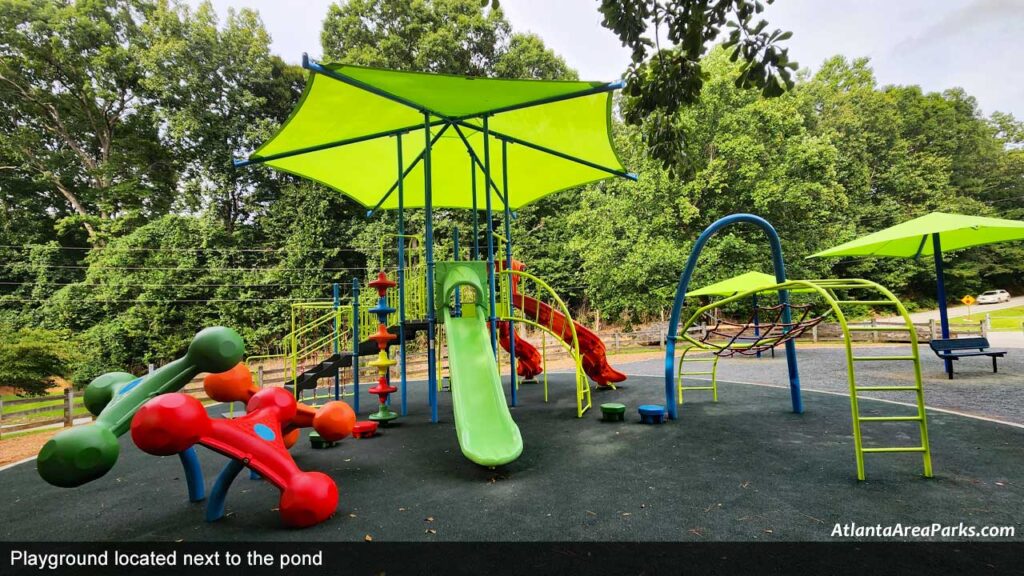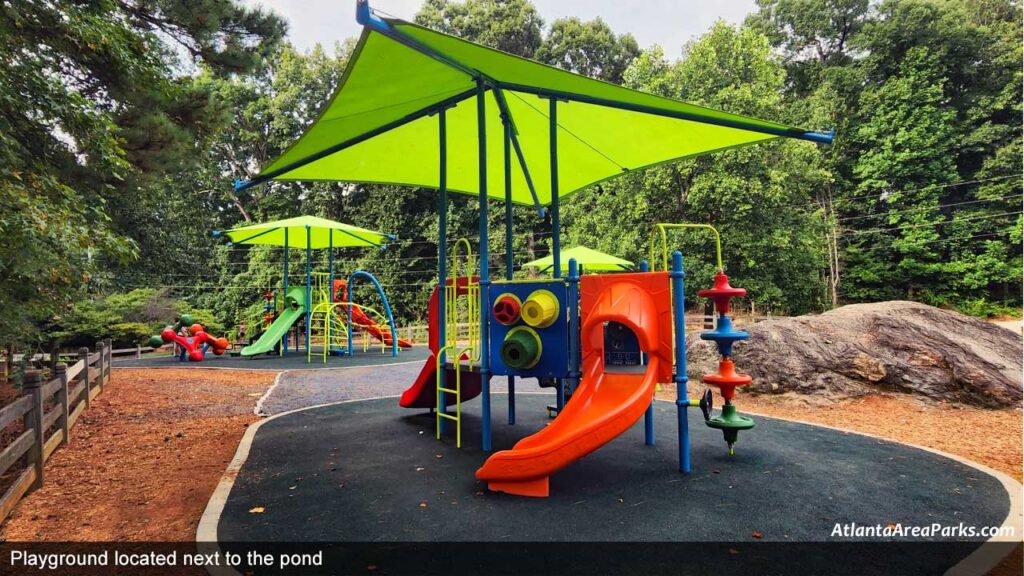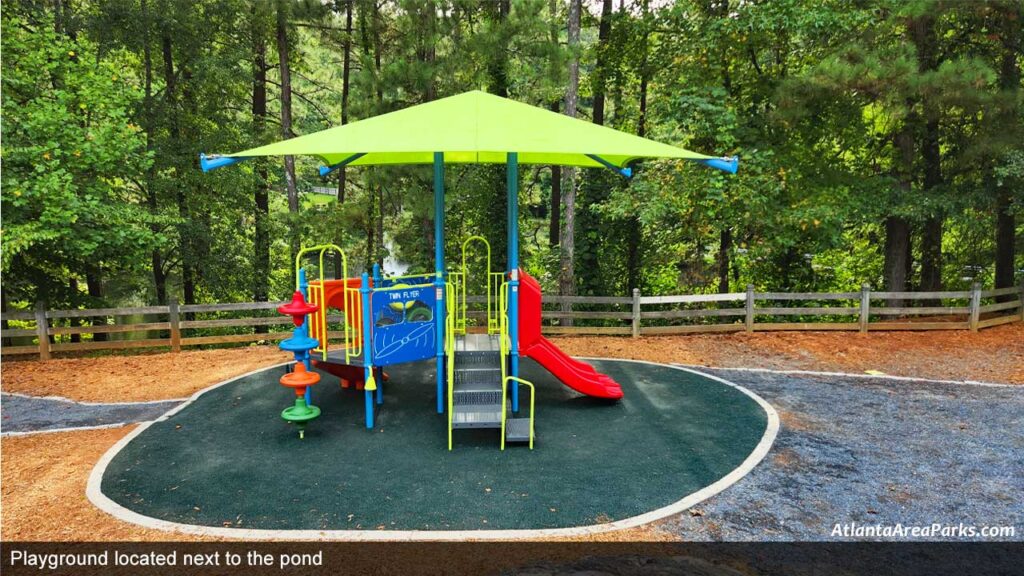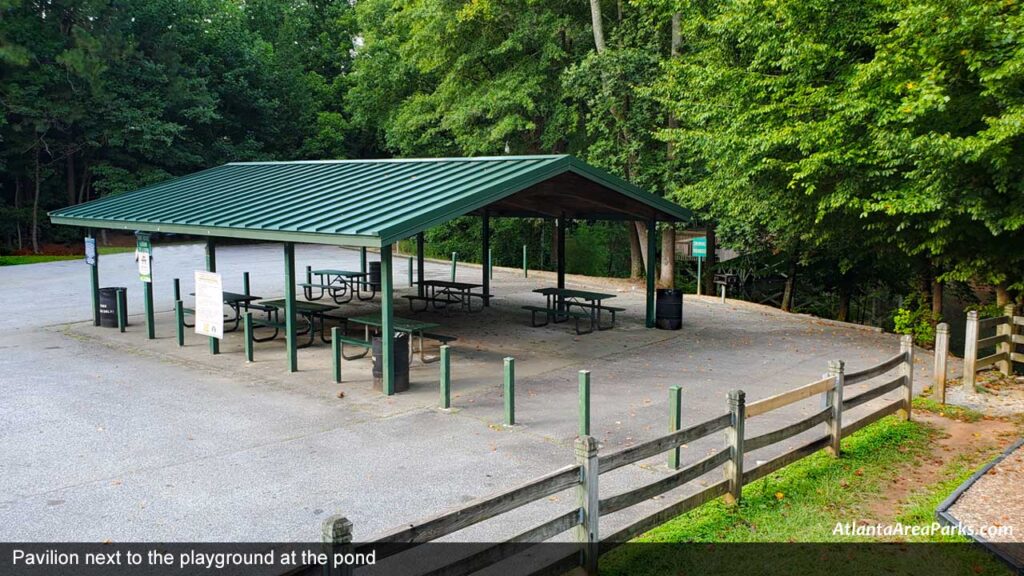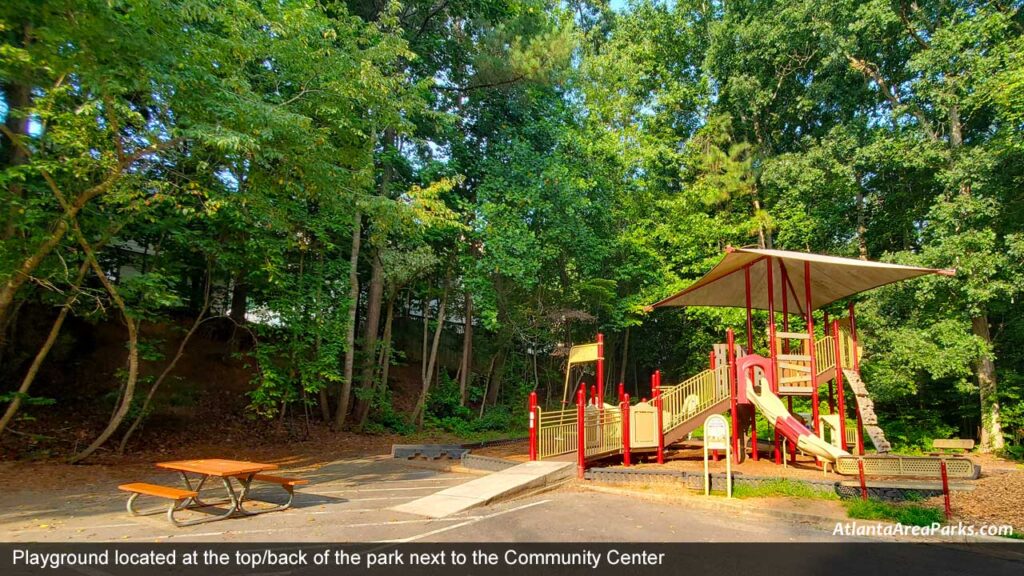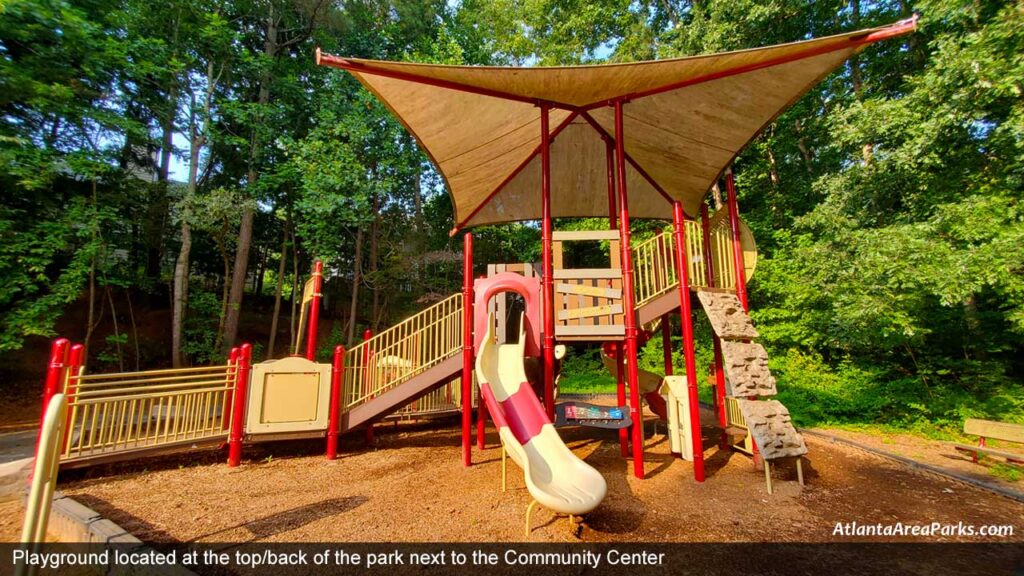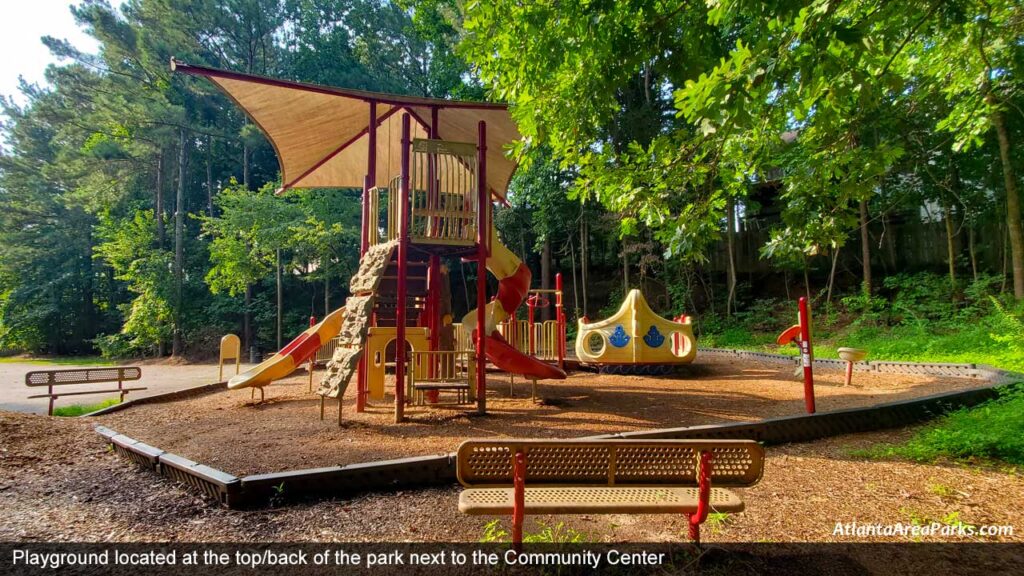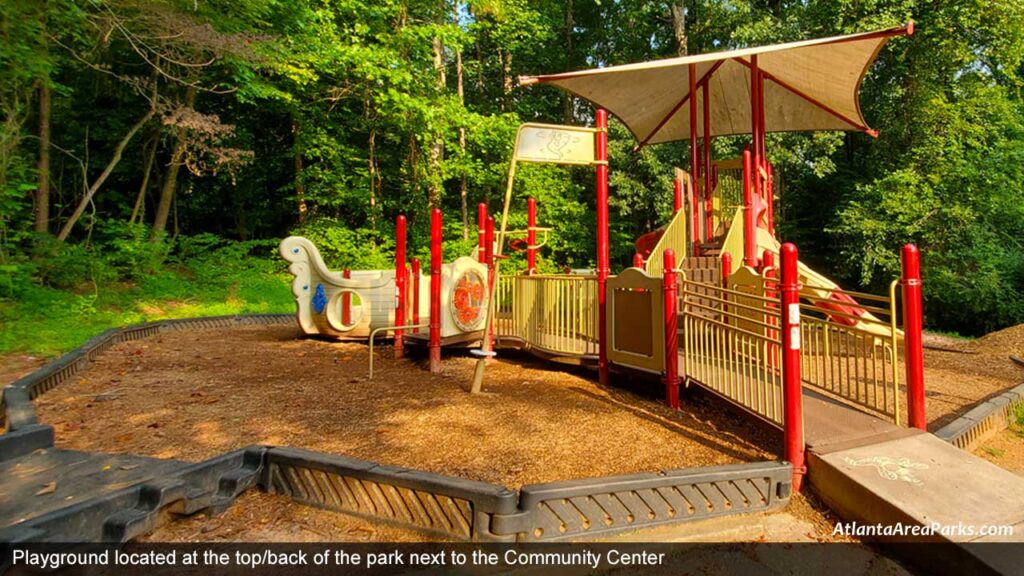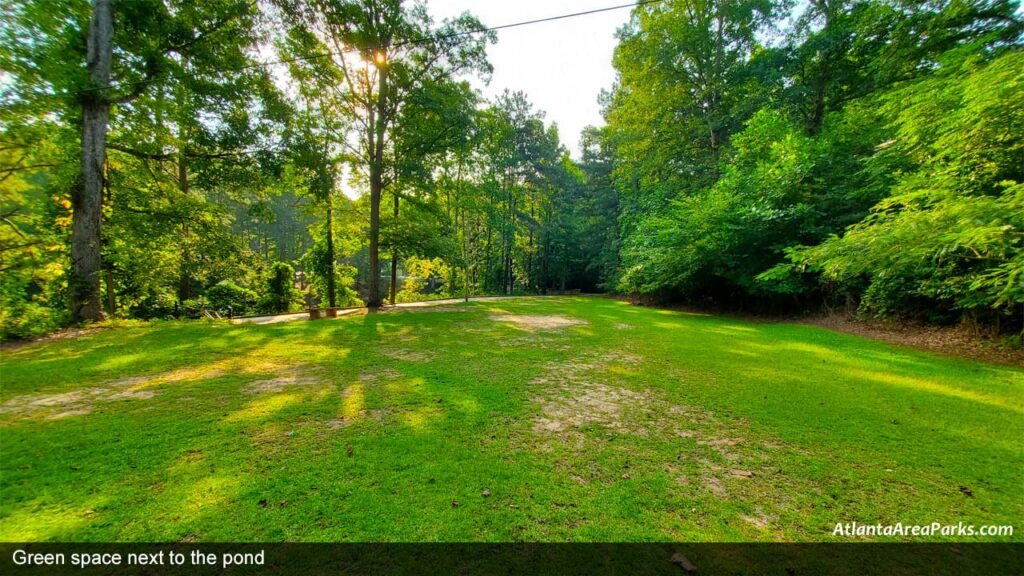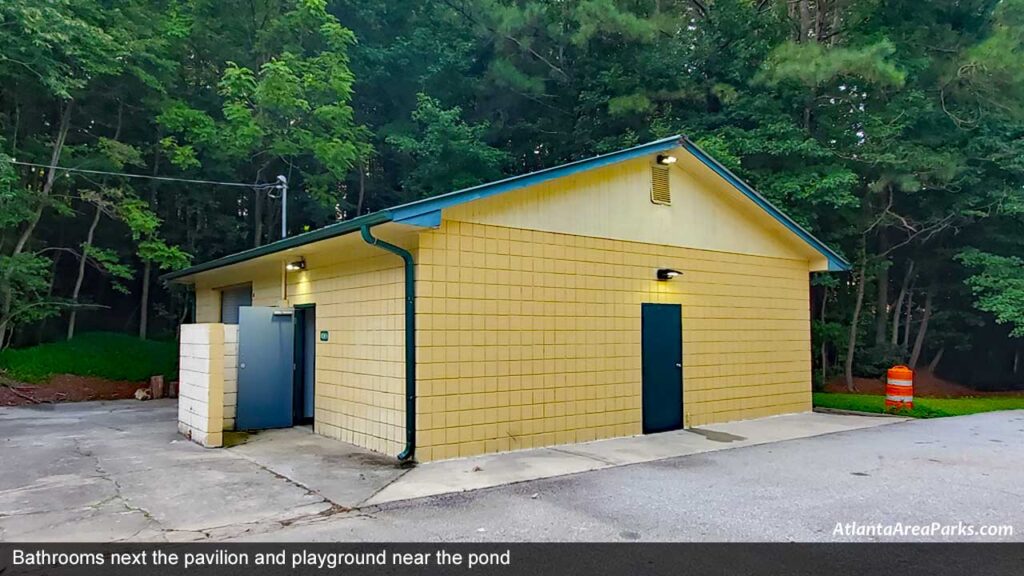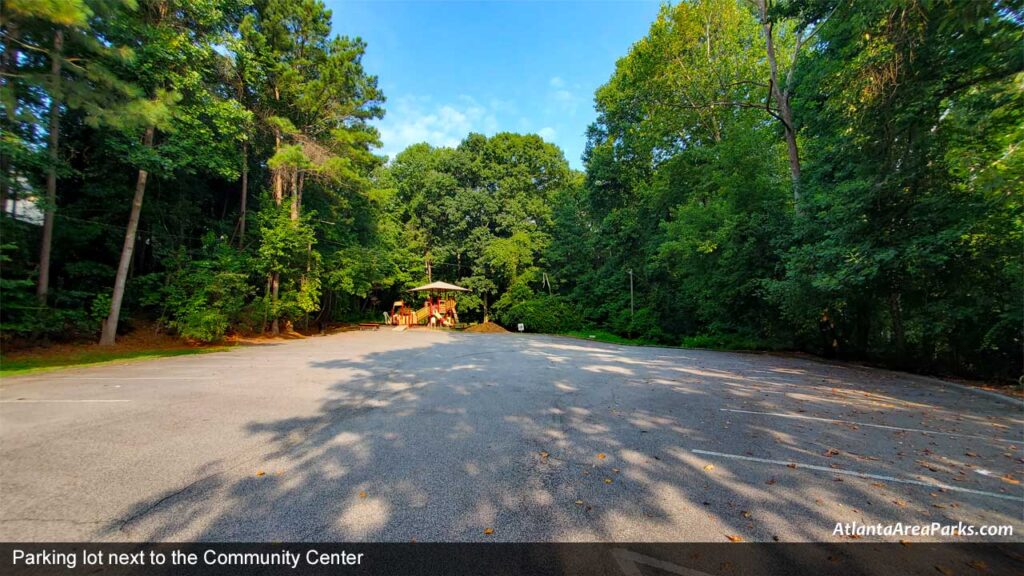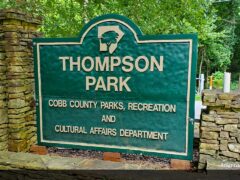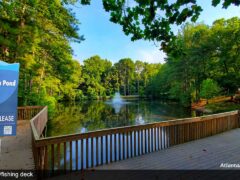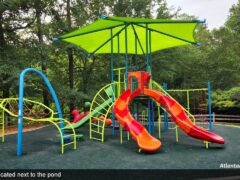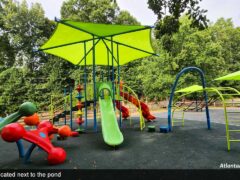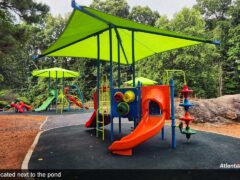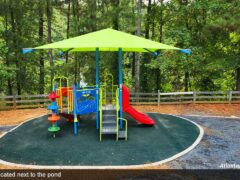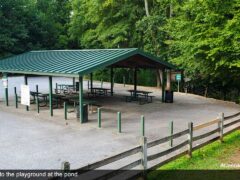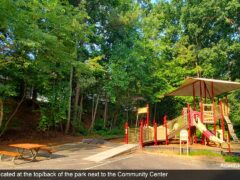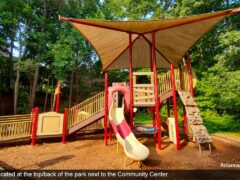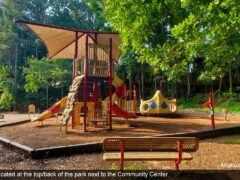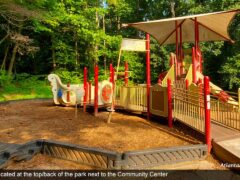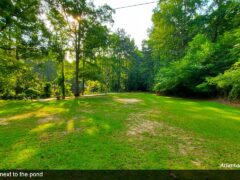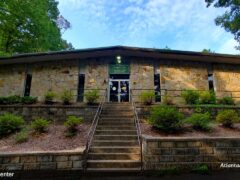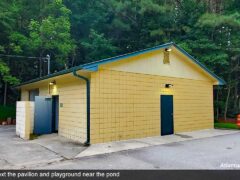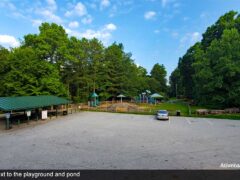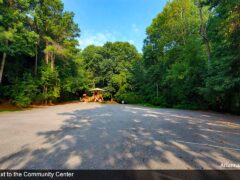 Fishing – catch and release allowed at Thompson Pond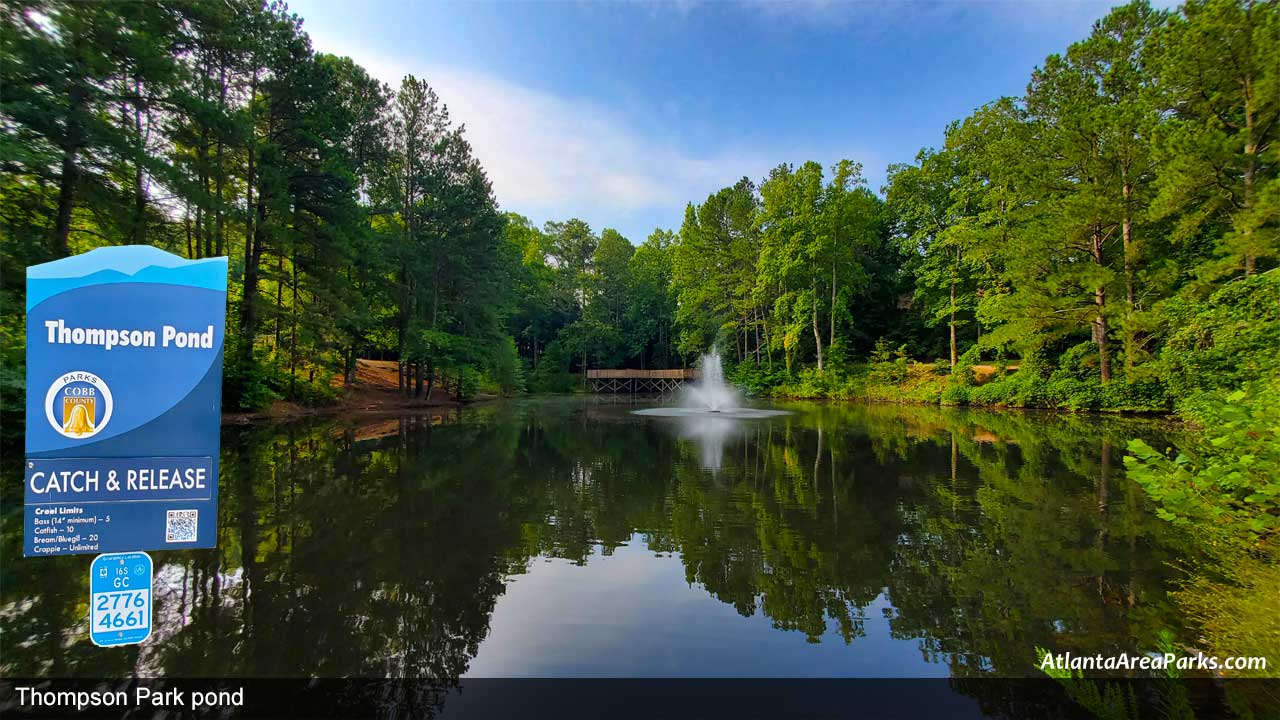 Open grassy area located on the other side of the pond from the playground.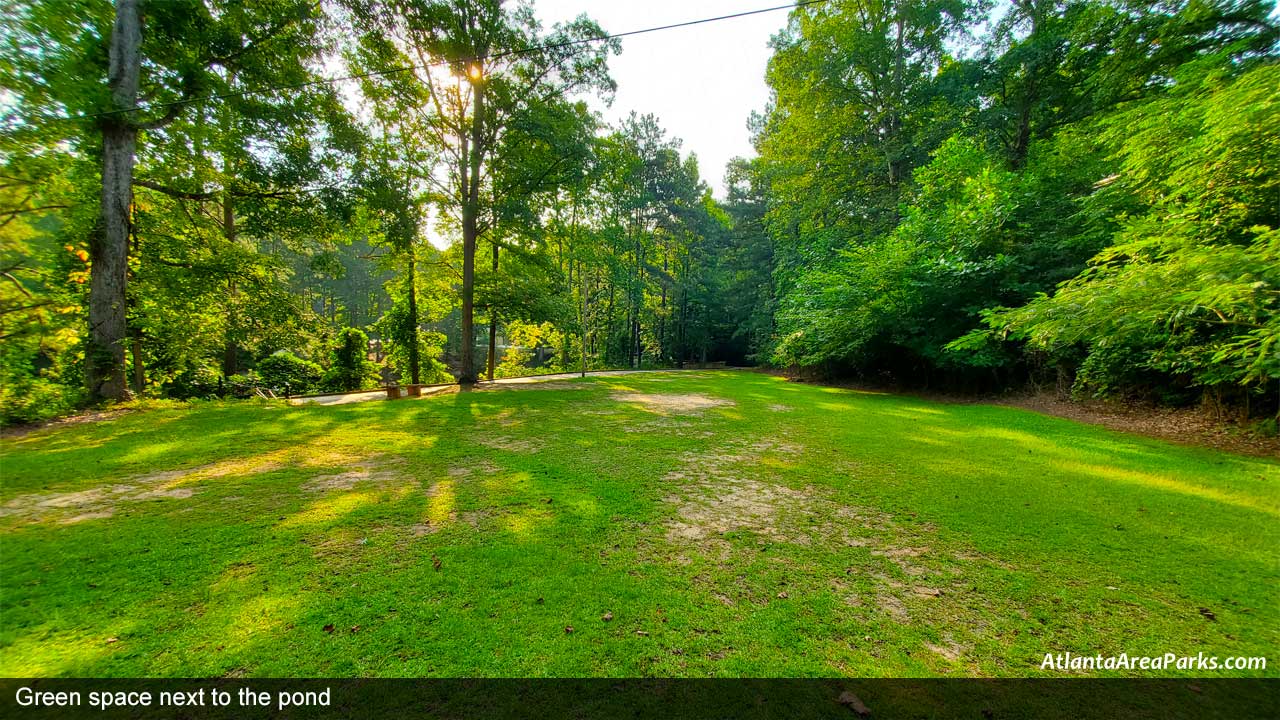 Playground designed for ages 5-12
Located

: At the top of the park next to the Community Center

Includes

: Multiple slides and climbing structures

Ground-type

: Wood chips

Shade

: Partially shaded by nearby trees and attached umbrella

Seating

: Benches and nearby picnic table
The structure features ramp access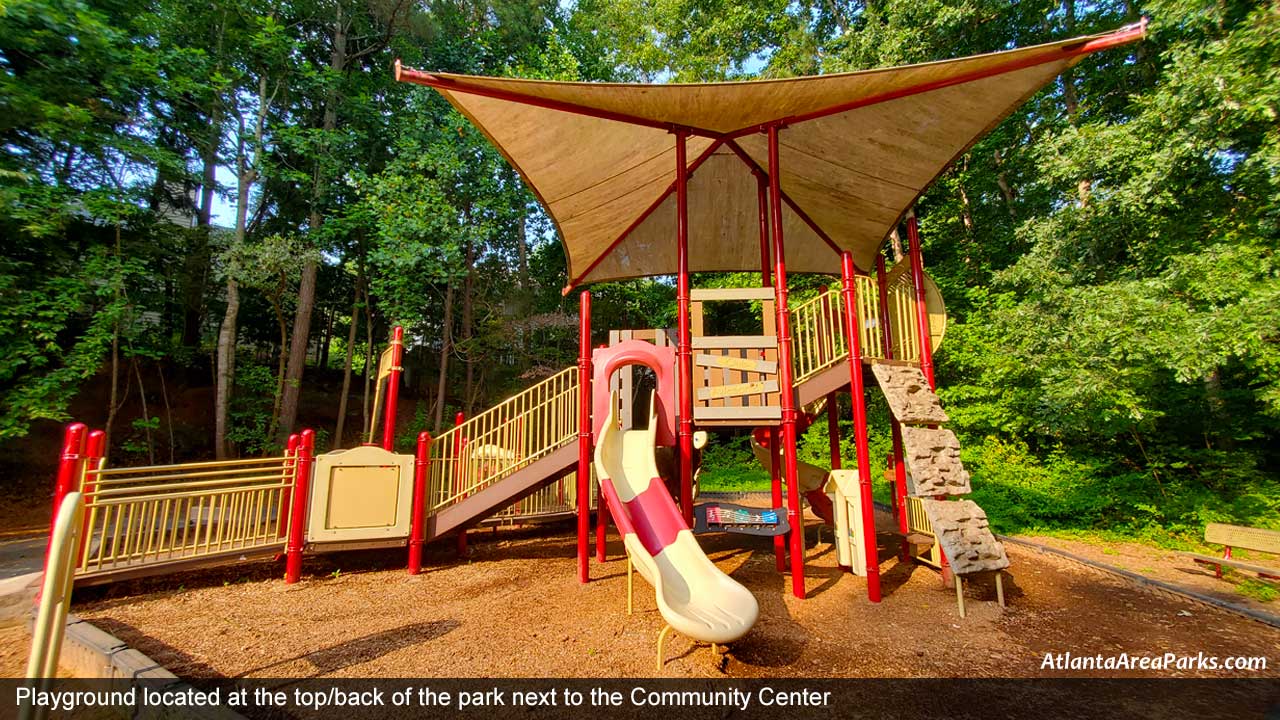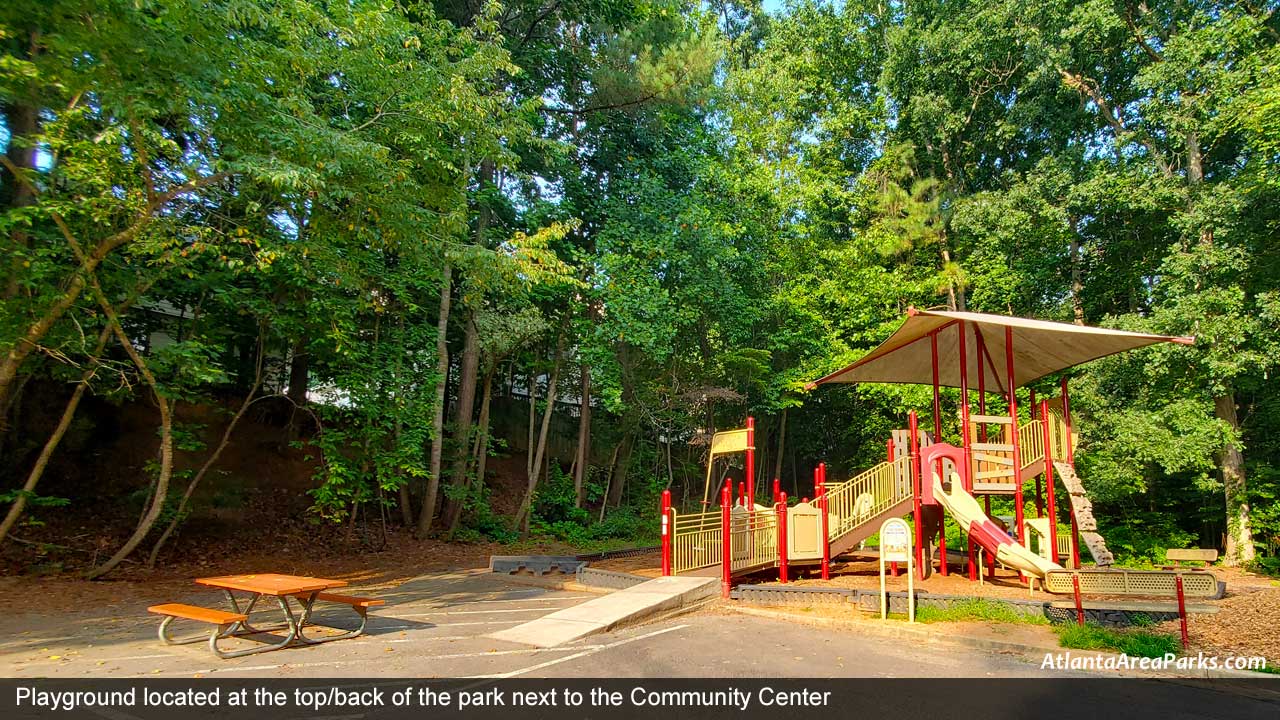 Playground designed for ages 2-5 and 5-12
Located

: Next to the pond

Includes

: Multiple slides and climbing structures

Ground-type

: Rubber surface

Shade

: Partially shaded by nearby trees

Seating

: Covered benches and nearby picnic tables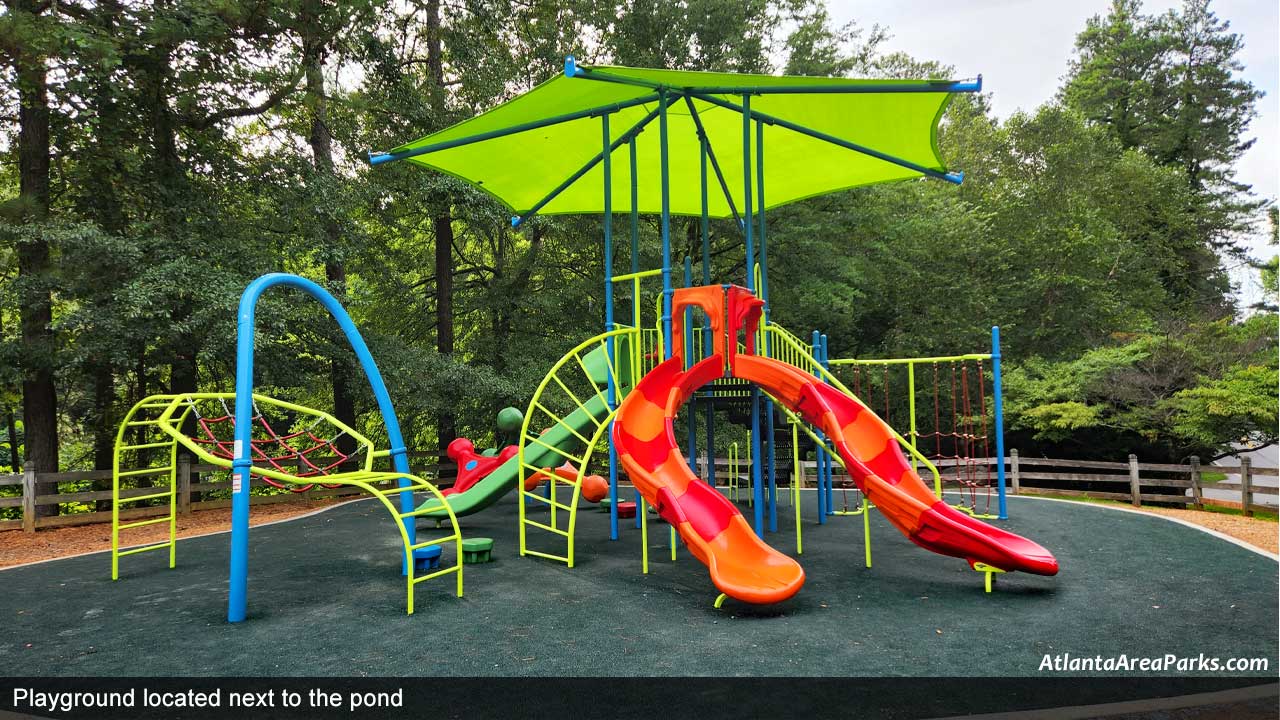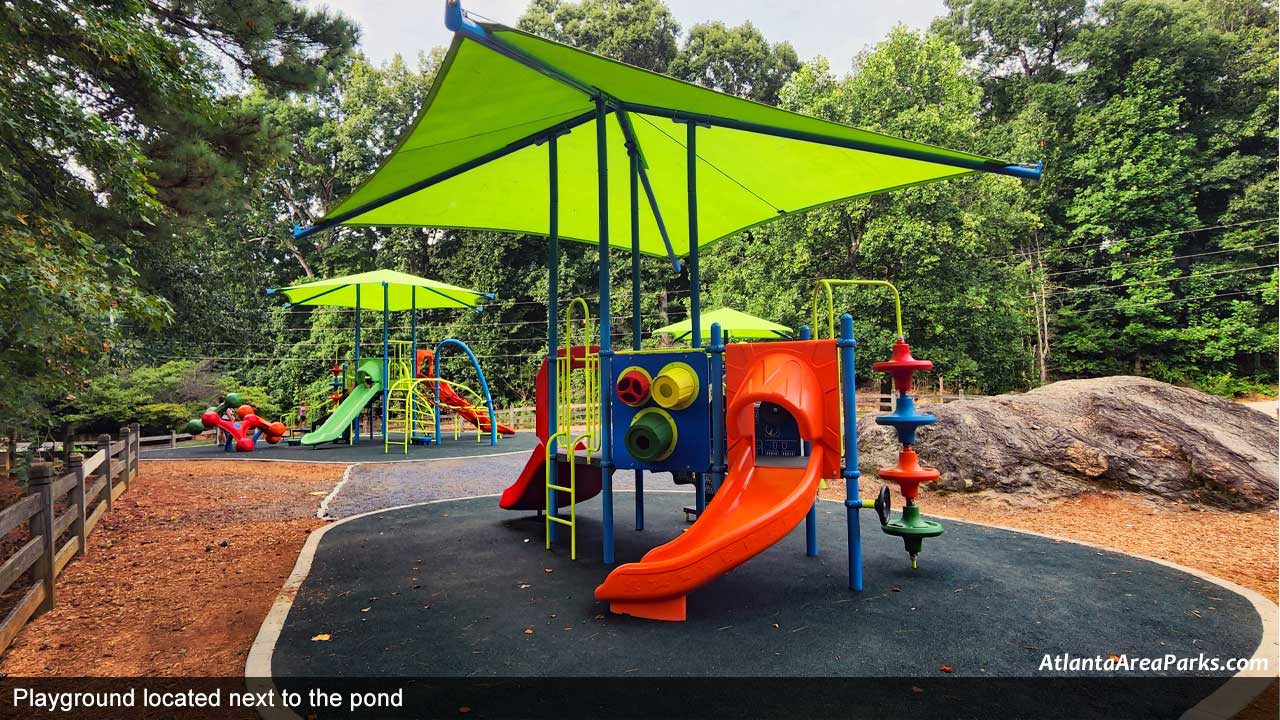 Pavilion – located next to the playground
Includes

: Picnic tables and grills
Thompson Park Community Center – reservable
Includes

: Community room and conference room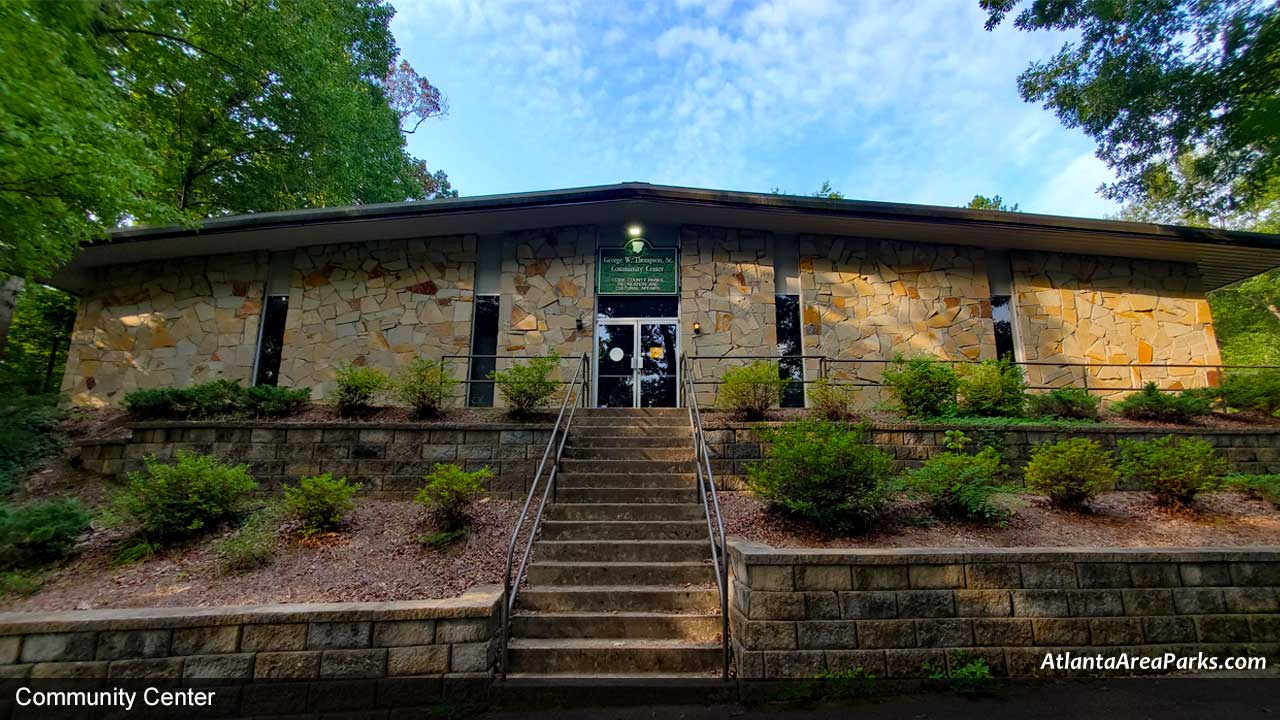 Parking lots located next to playground and community center
Handicap parking available
The lighted parking lot at the Community Center
Bathrooms are located next to the playground