Wildwood Park in Marietta is an excellent place for walkers, trail runners, and our K-9 companions. This park in the forest features wide gravel trails, smaller off-shoot trails, outside workout stations, and off-leash dog areas.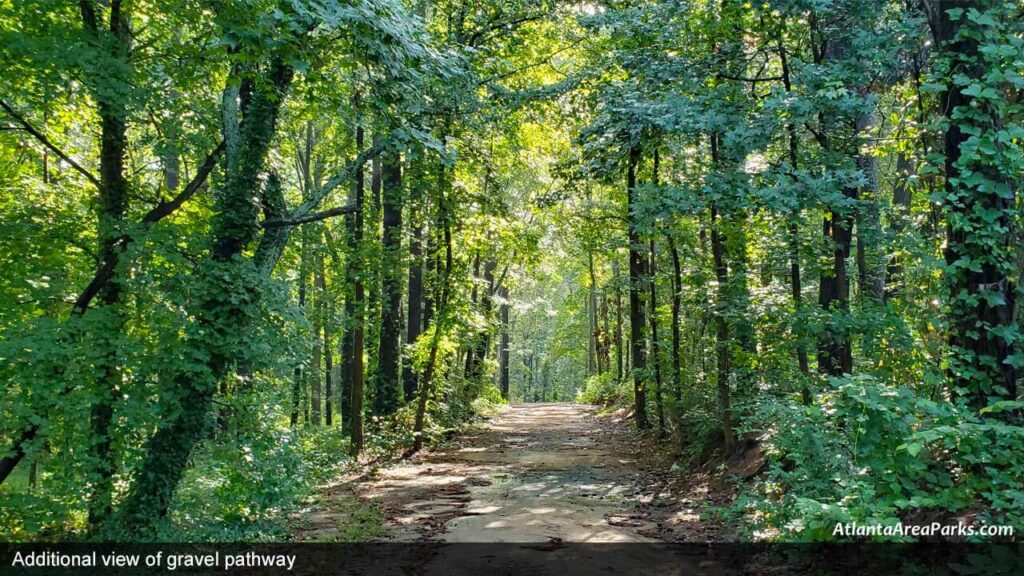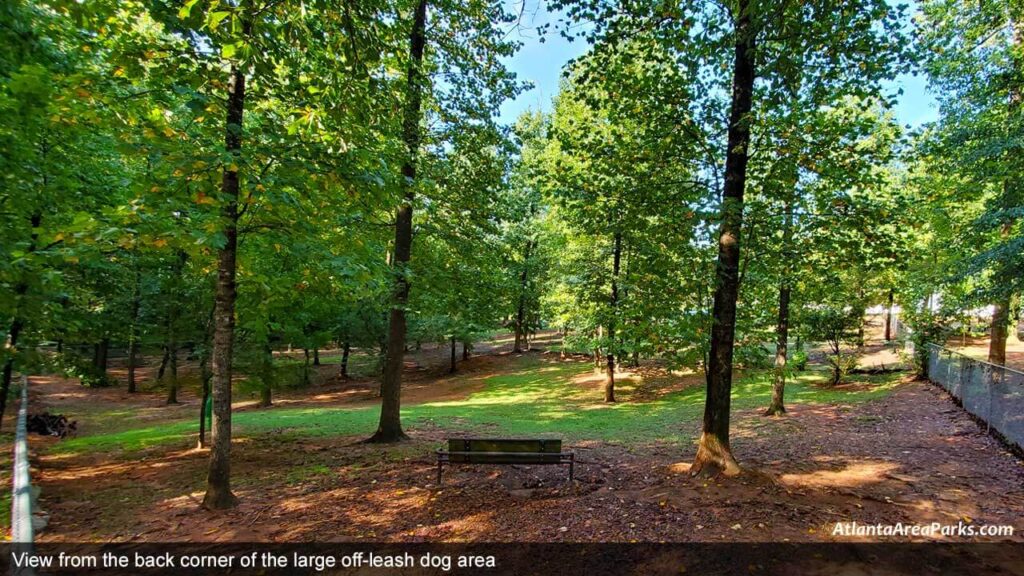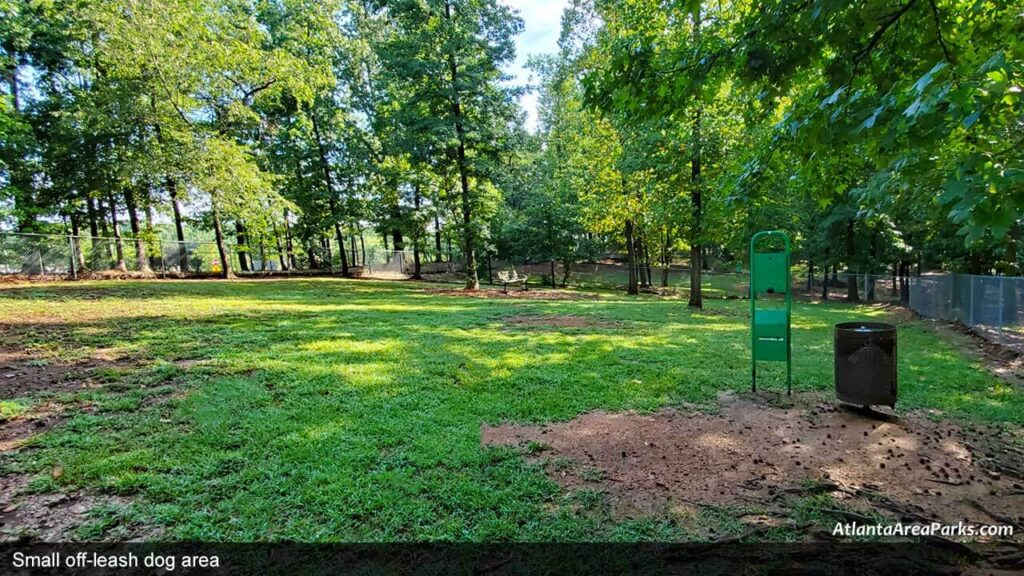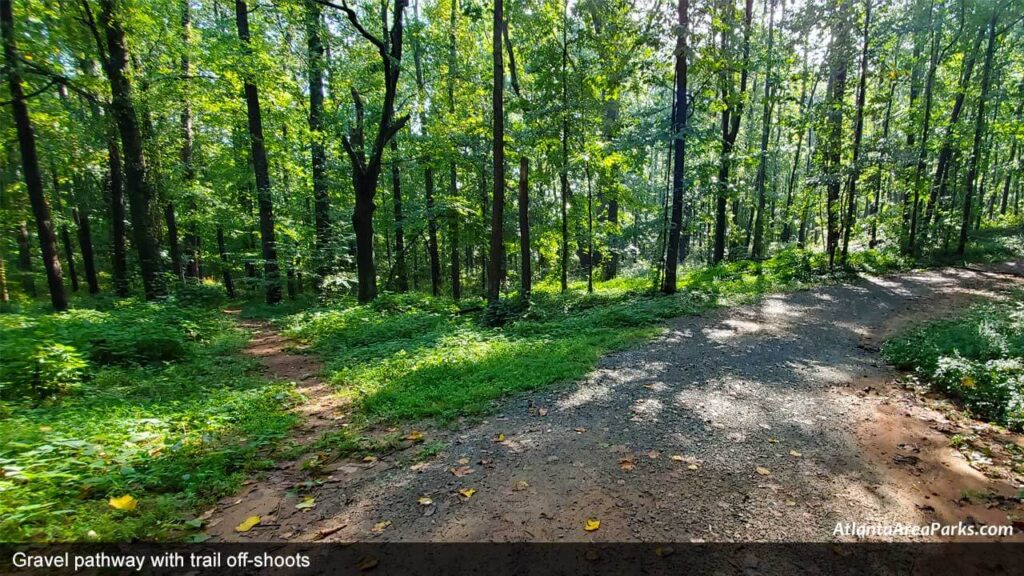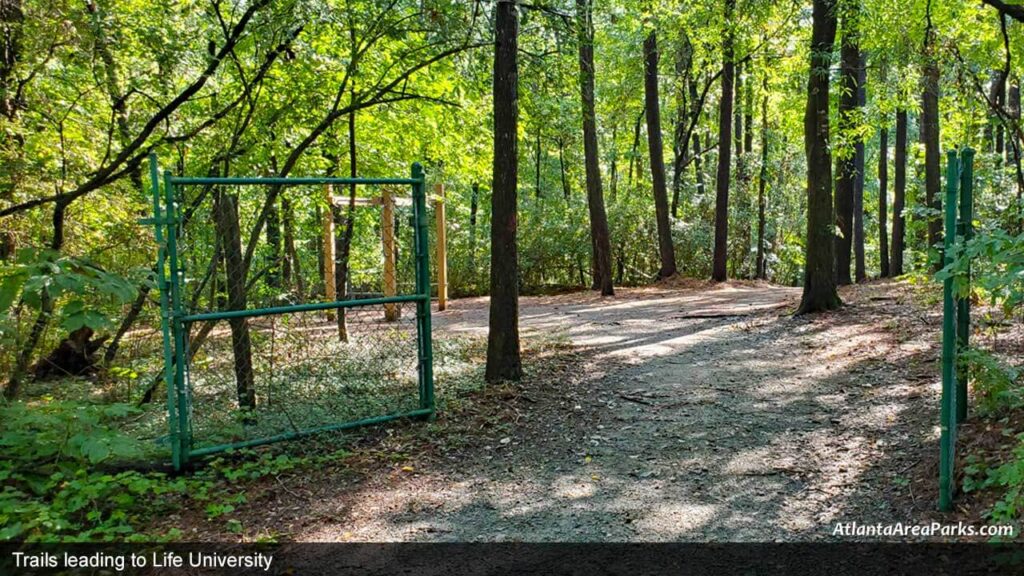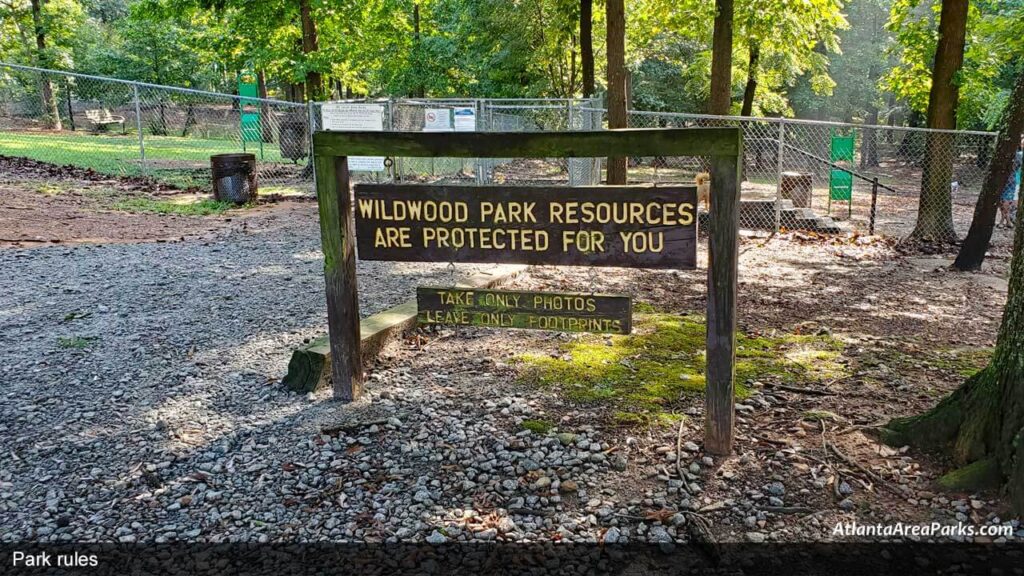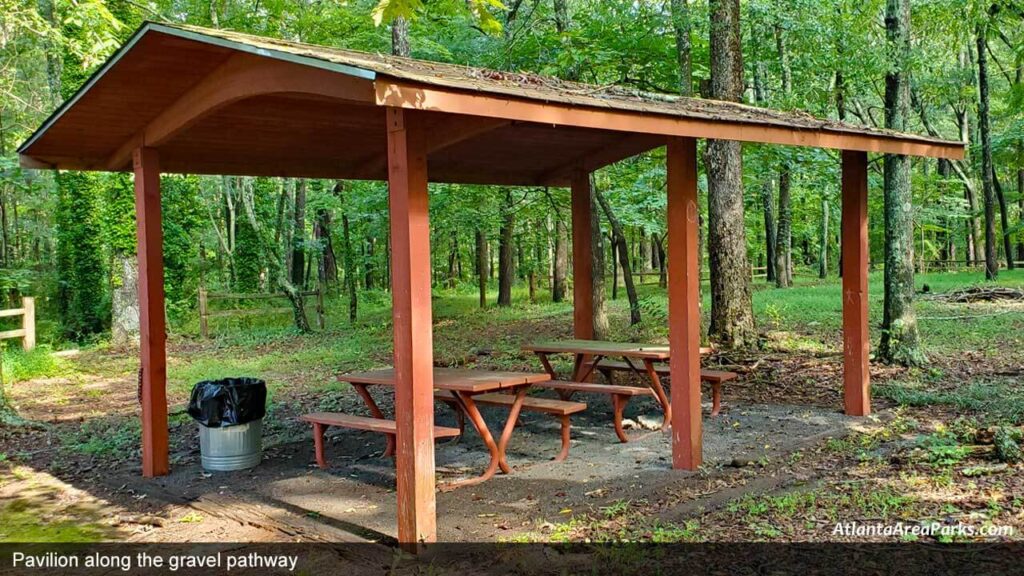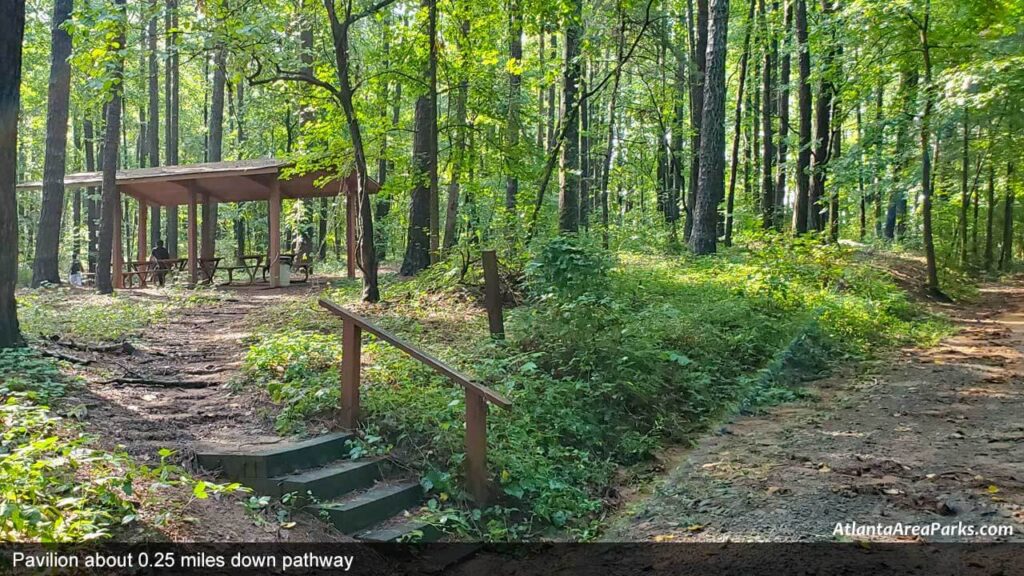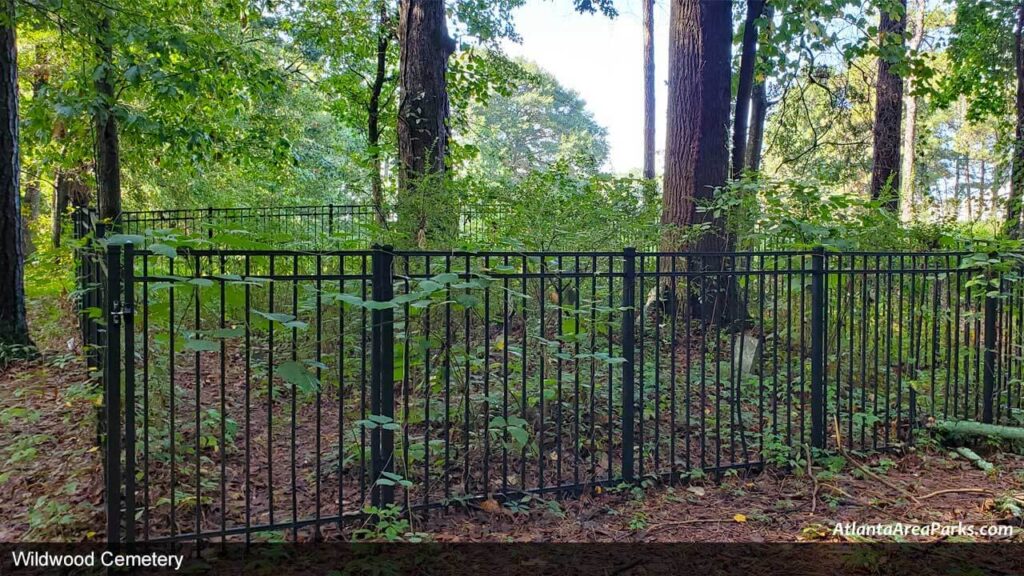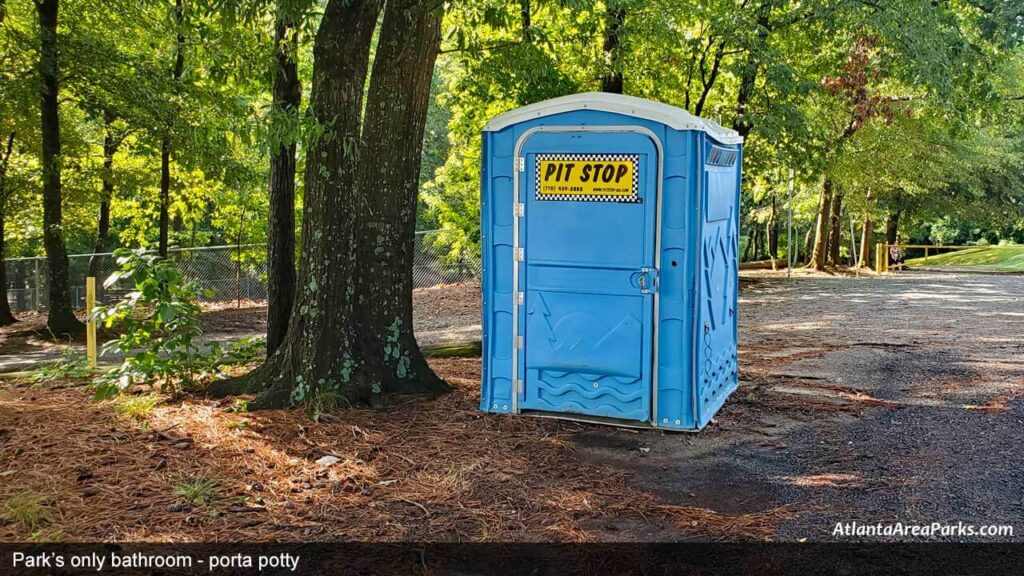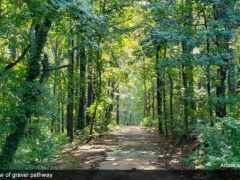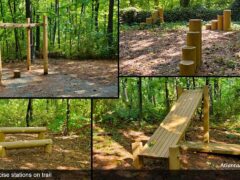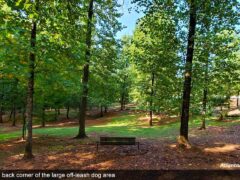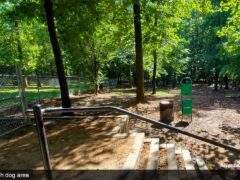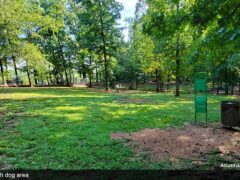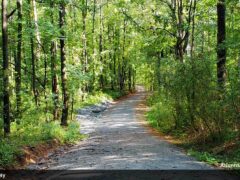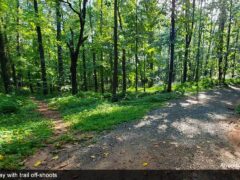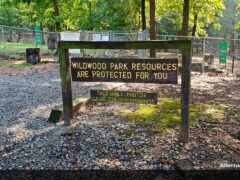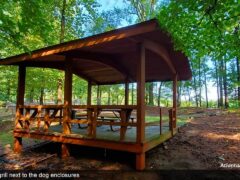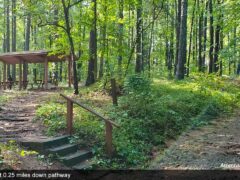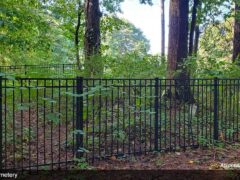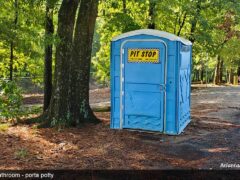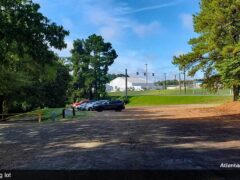 Running/Walking – Map of trails
Main dirt/gravel loop ~ 1 mile
Multiple trial off-shoots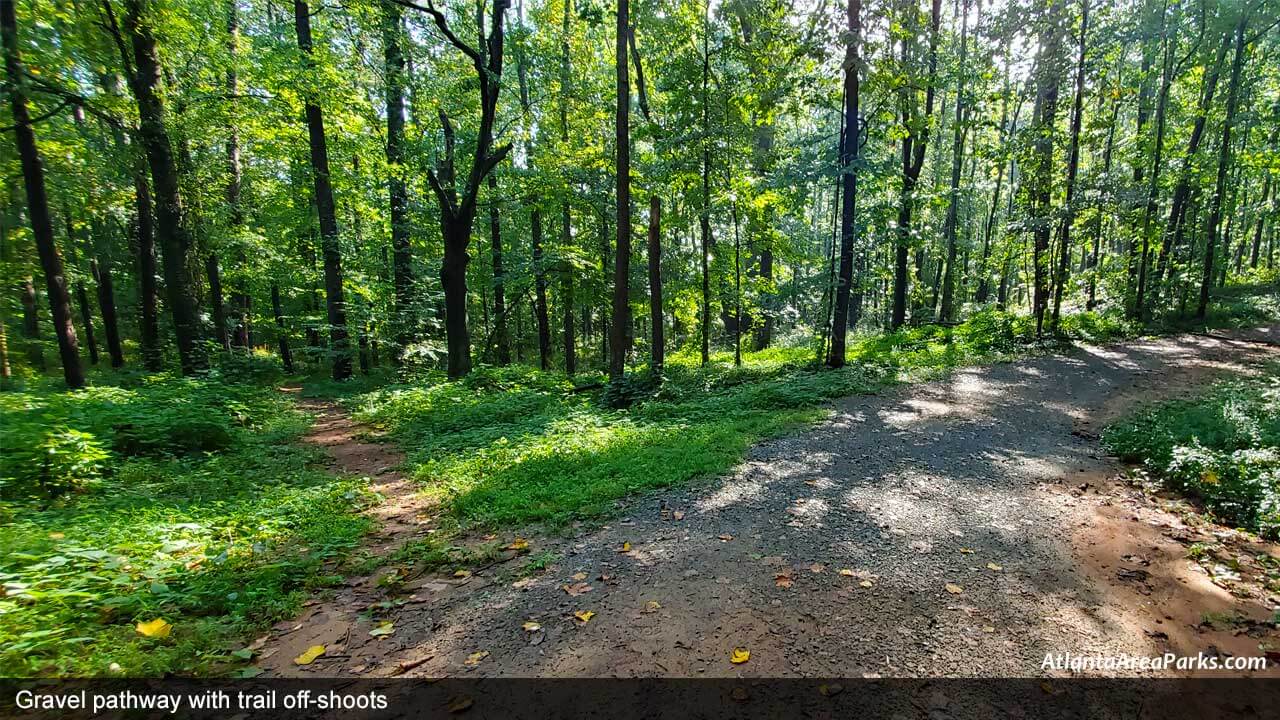 Additional trails located off park property can be found by passing through the green gates about a half-mile down the main loop. This path leads to Life University and other off-shoots.

These trails are steep in places and are very muddy after it rains.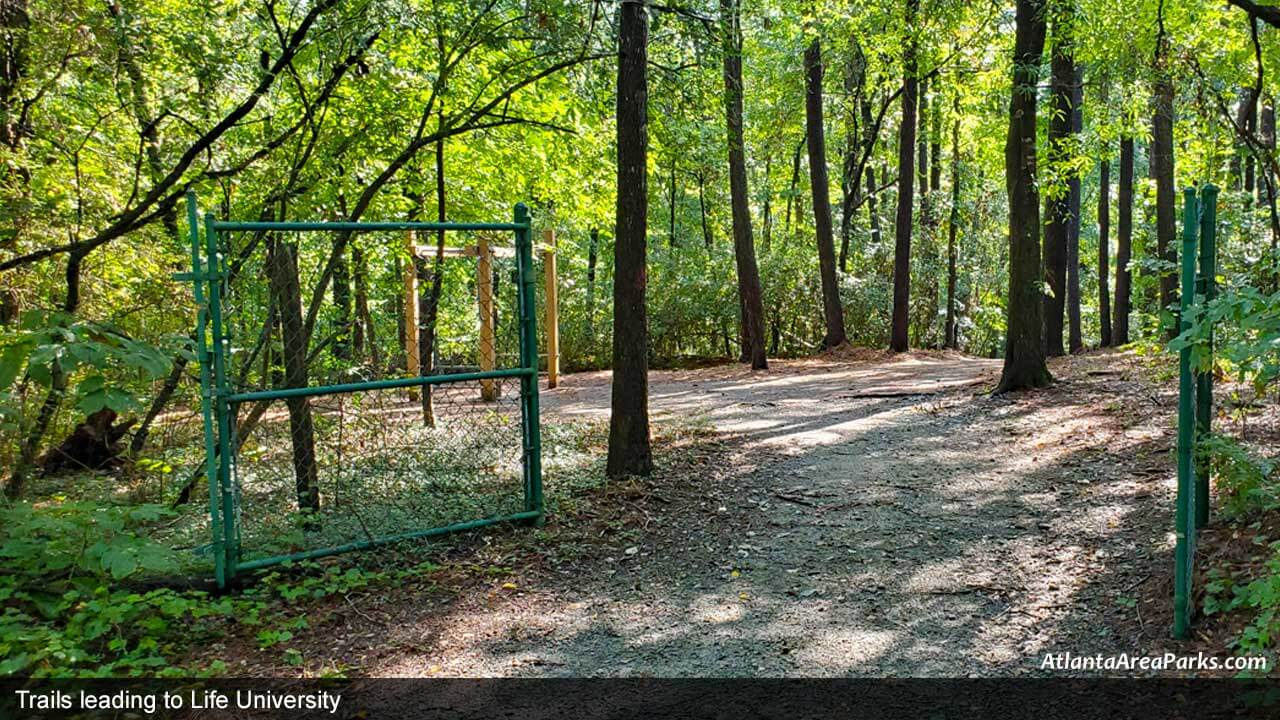 Outdoor workout stations
These stations are along the additional trails found off park property (after passing through the green gates)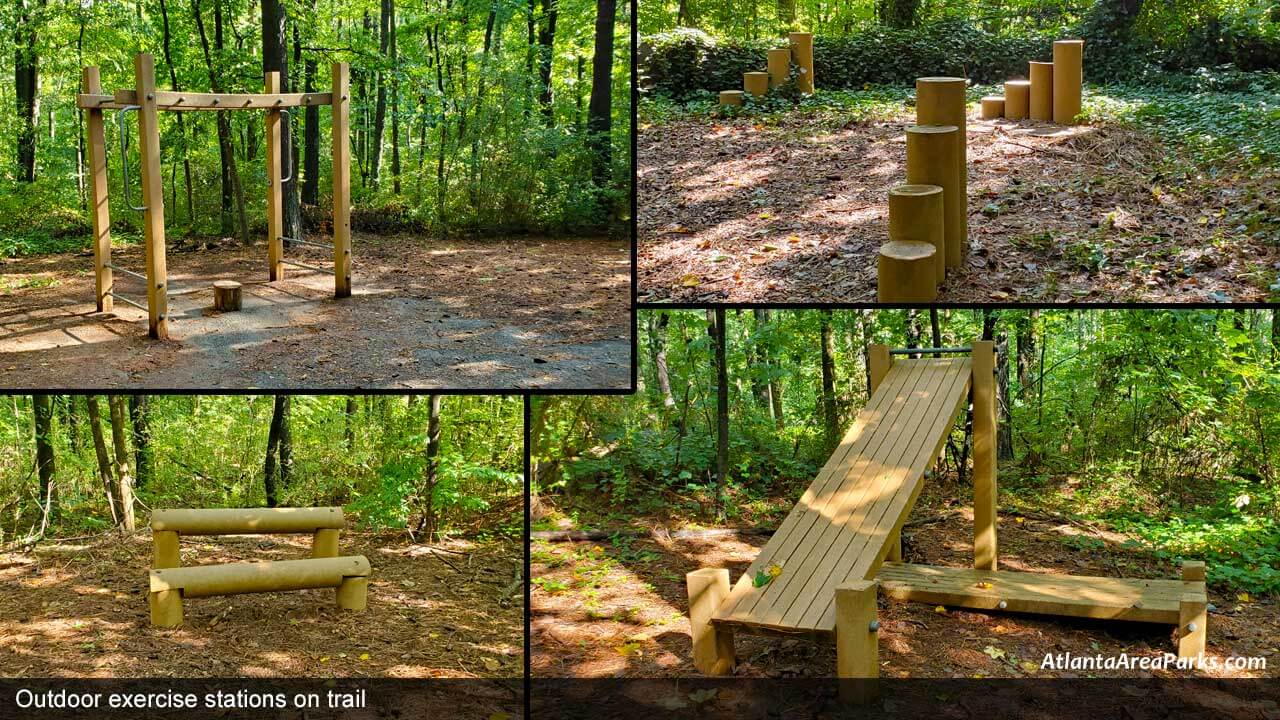 No dedicated leisure green space
Pavilions
Three pavilions all with picnic tables.
The pavilion next to the dog park has the only grill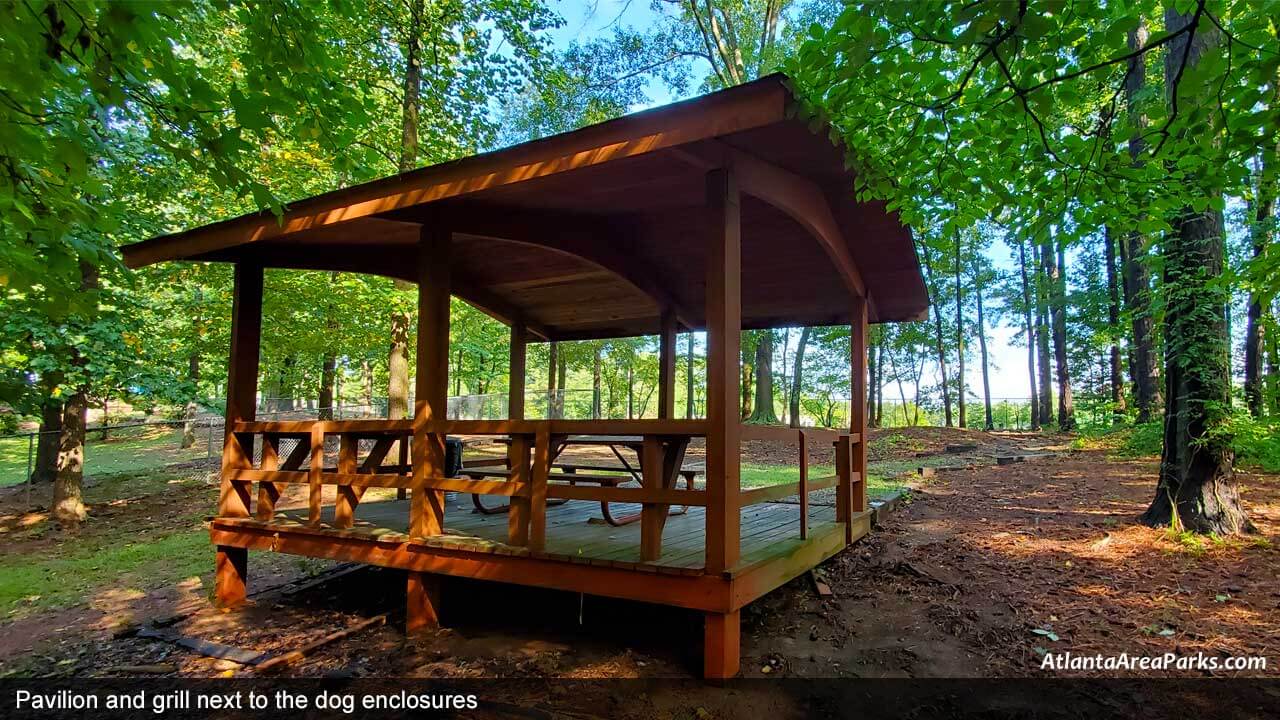 The other two pavilions are about 0.25  miles down the gravel loop in the woods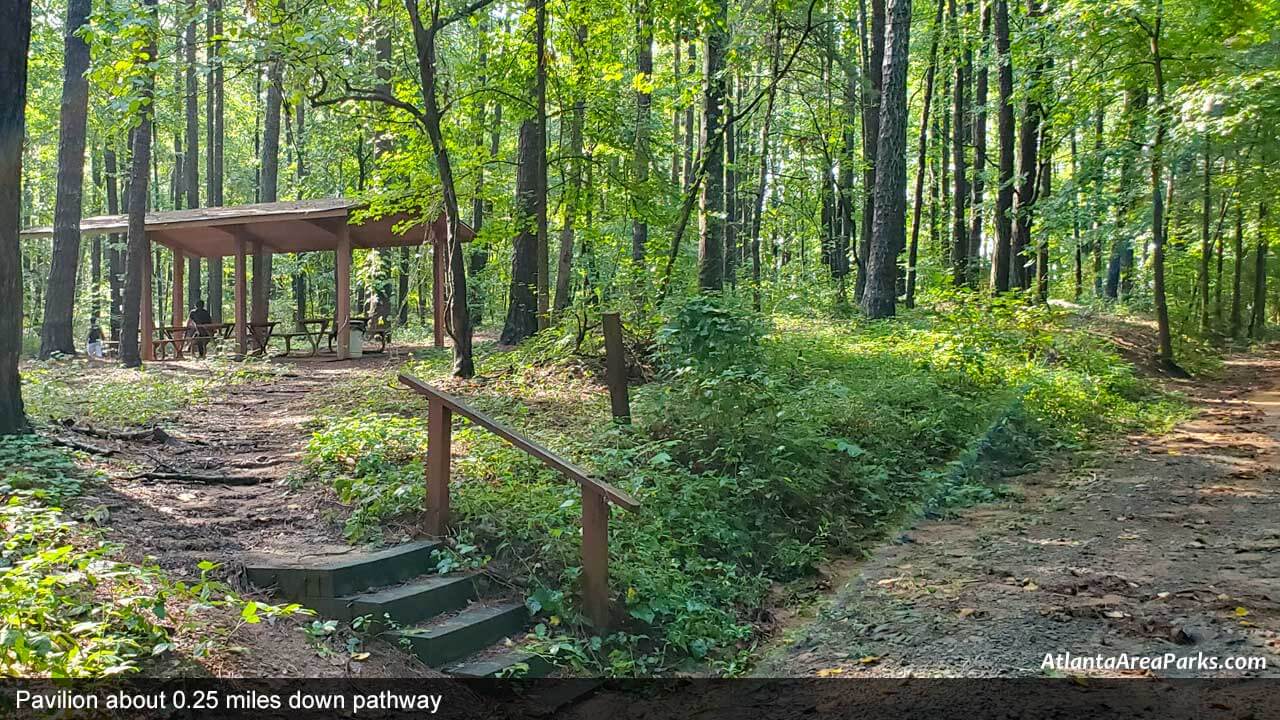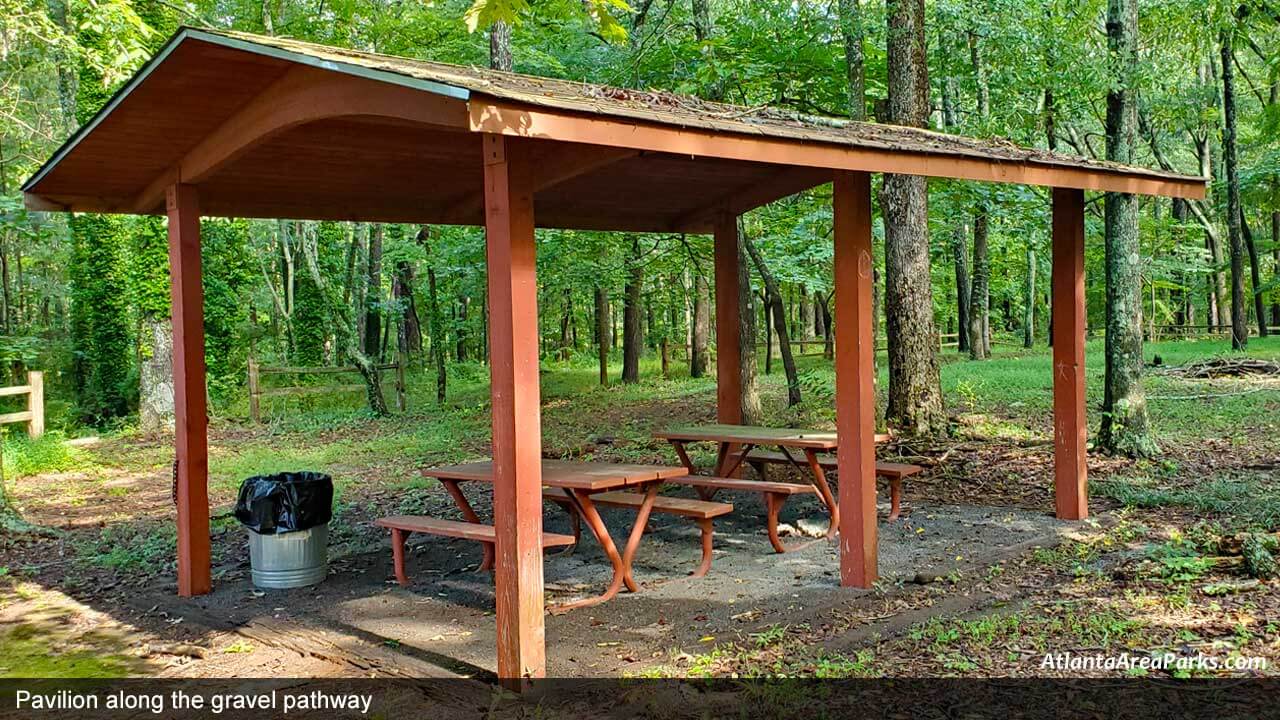 Wildwood Cemetery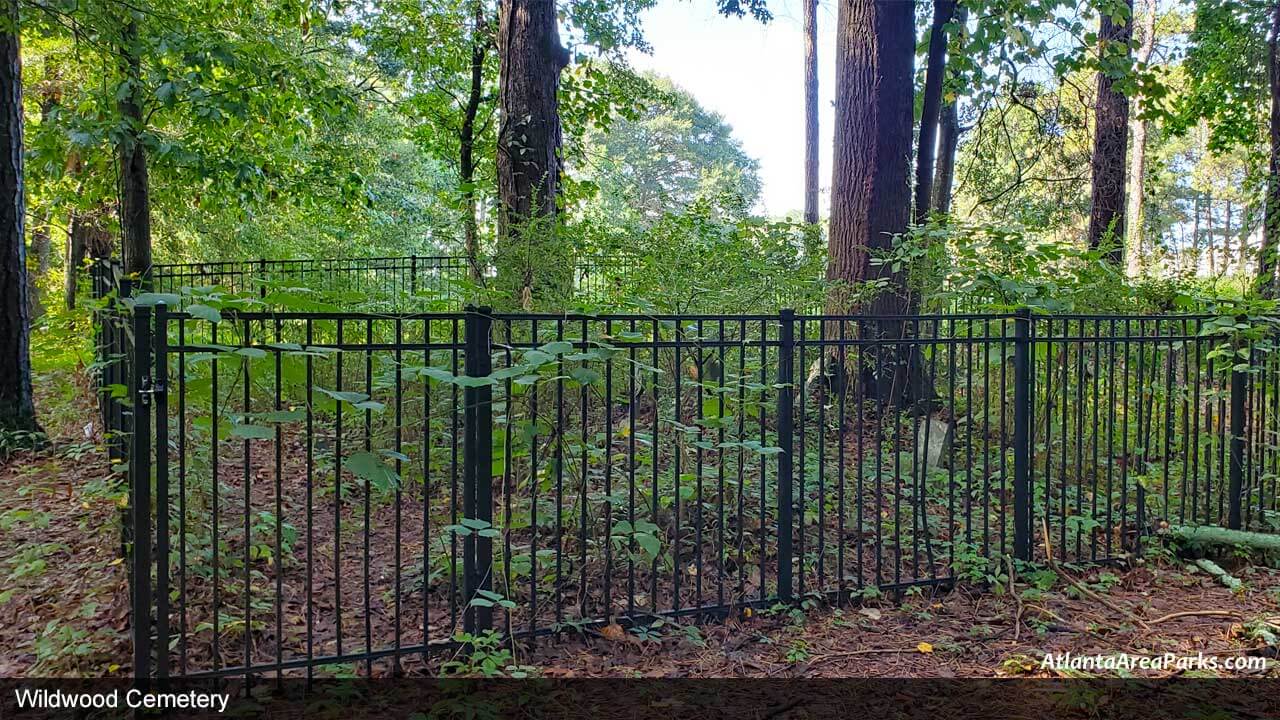 Two off-leash dog enclosures (see rules)
Divided for small (< 30 lbs) and large dogs (> 30 lbs)
There are a few benches in the dog enclosures
NO water fountains available
 Large dogs (> 30 lbs)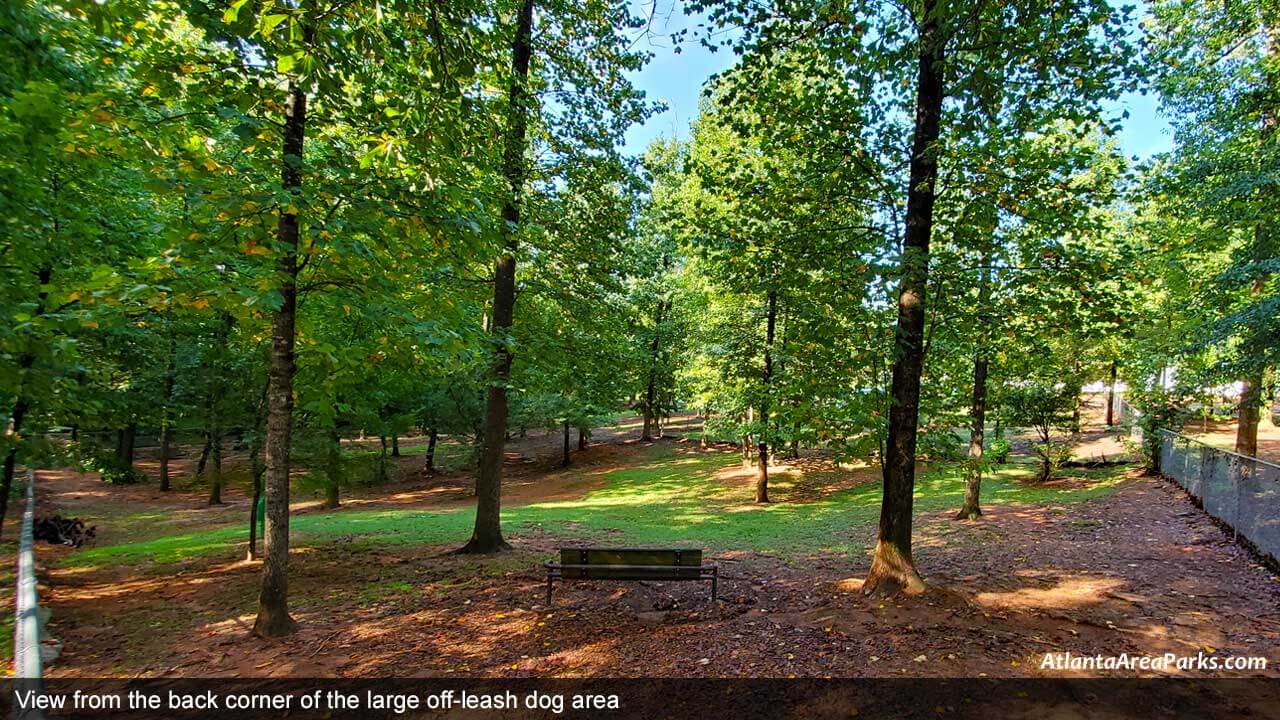 Small Dogs (< 30 lbs)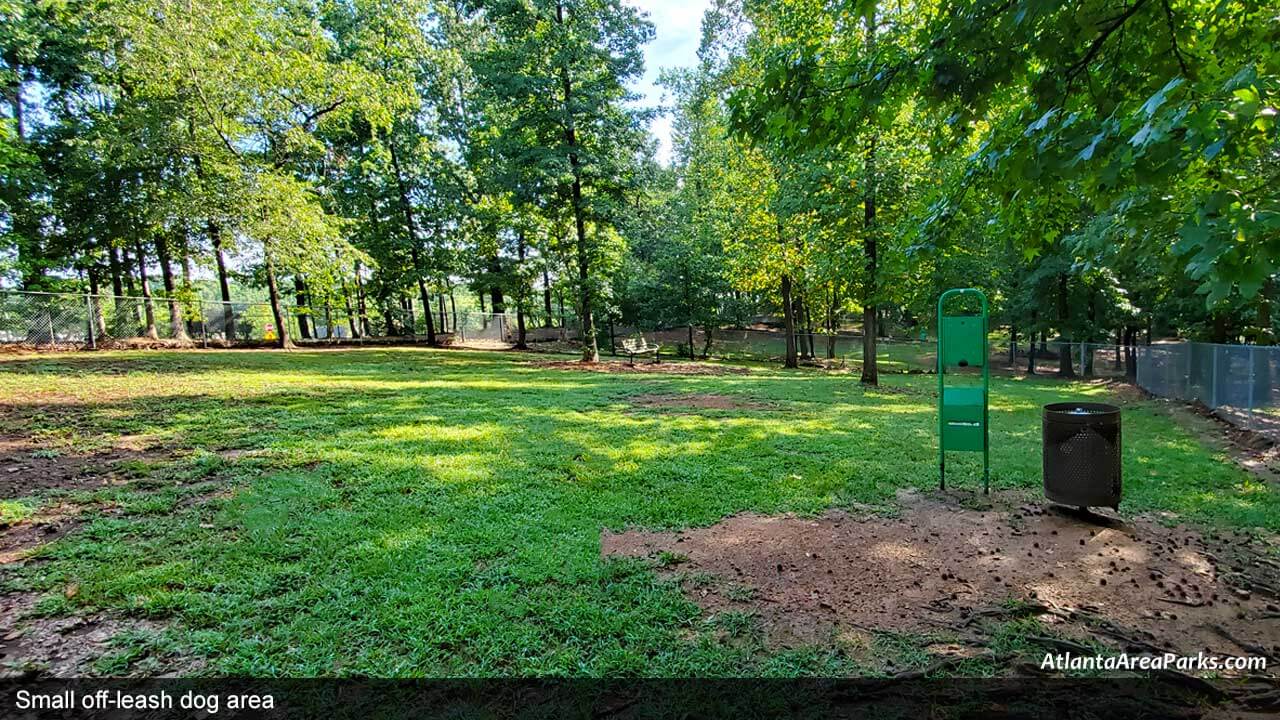 Parking – gravel lot ~ 20 spaces
Bathrooms – Porta Potty at the park entrance
Water – NO water fountains