Peachtree Center Town Green is the outdoor gathering place for the surrounding Town Center and The Forum. This is a great place to come shop, eat, and play. The new all-inclusive playground was added in July 2022. There is also a ninja warrior obstacle course outdoor workout area in the woods. Multiple events and festivals are held on the lawn throughout the year.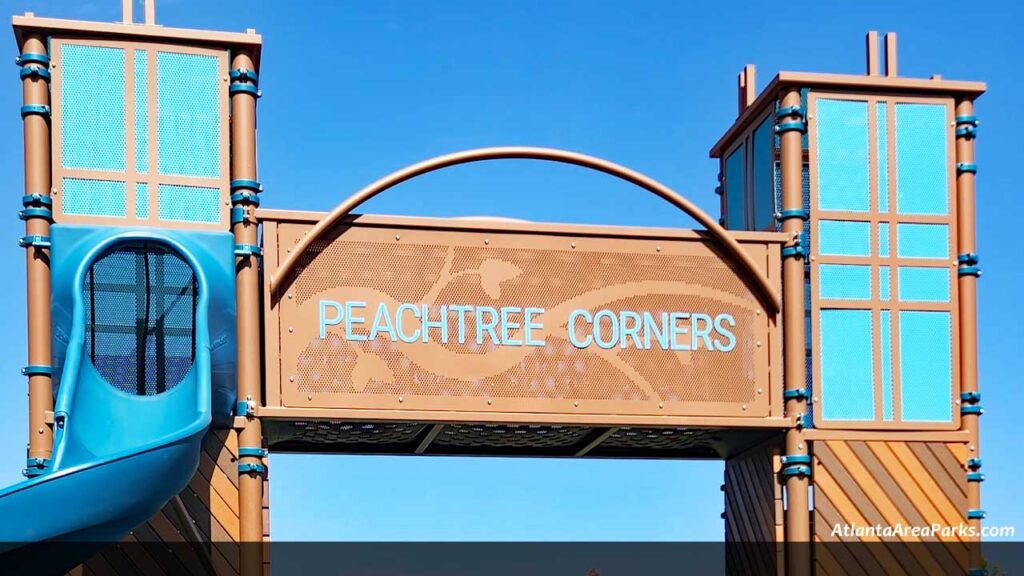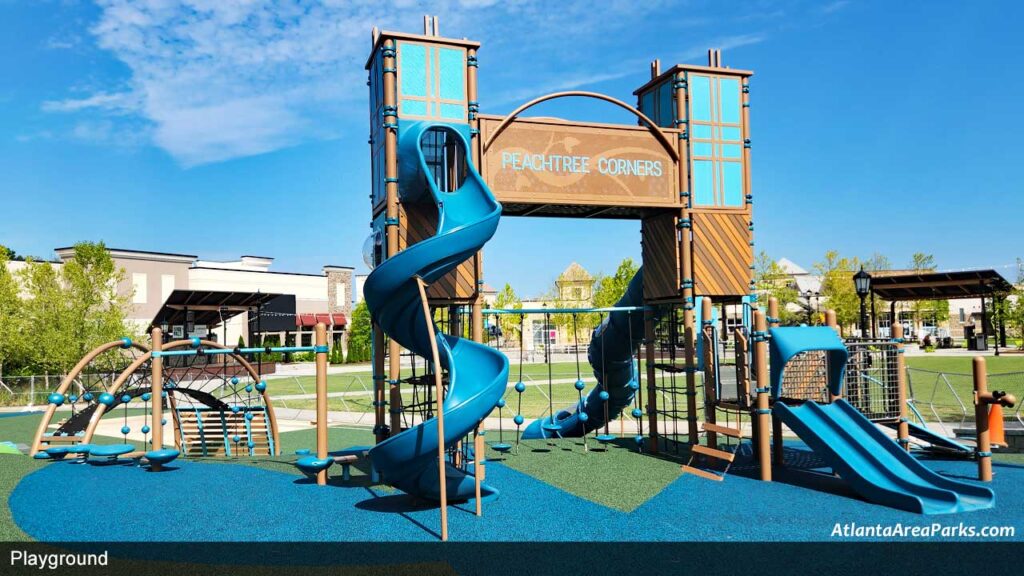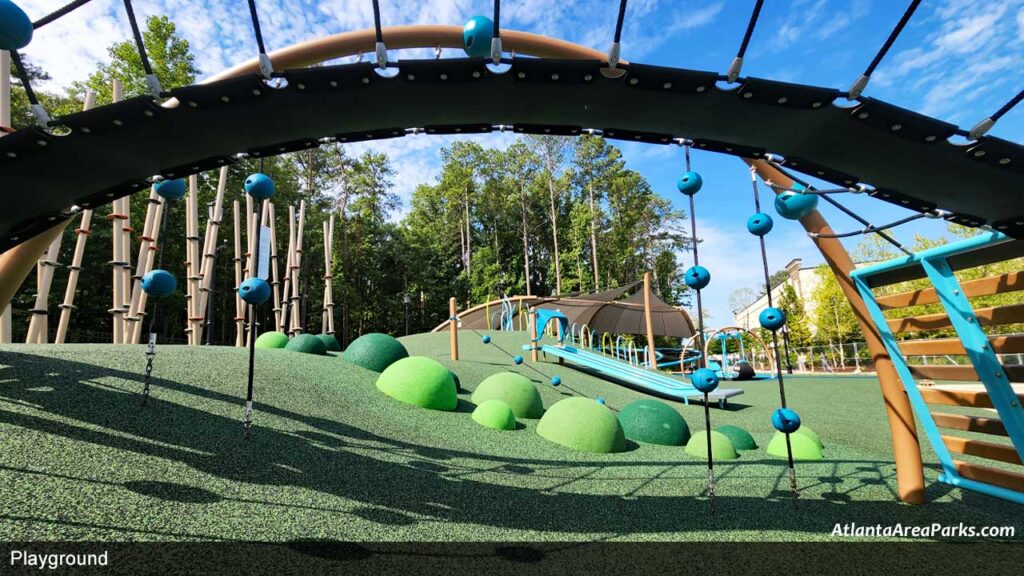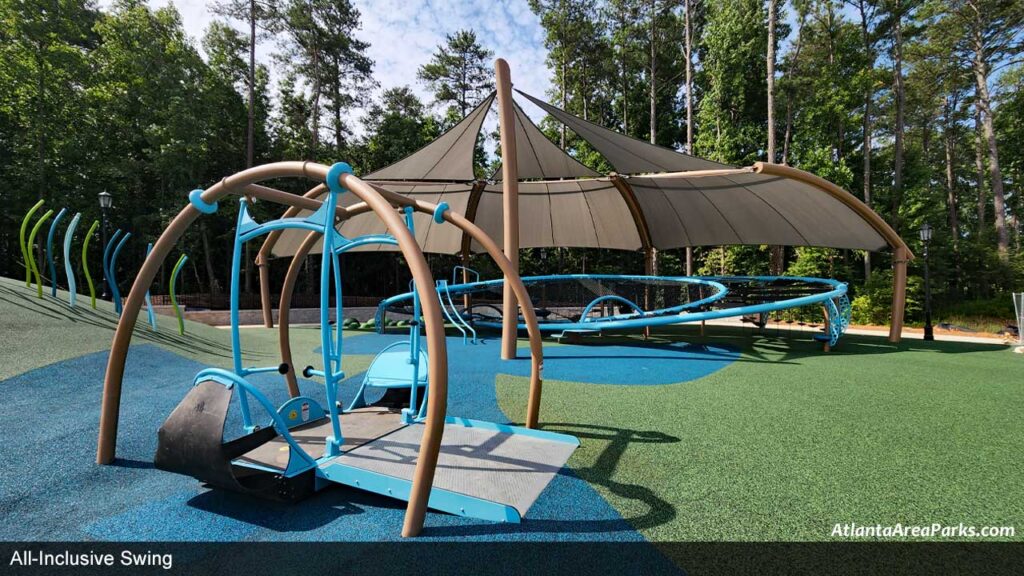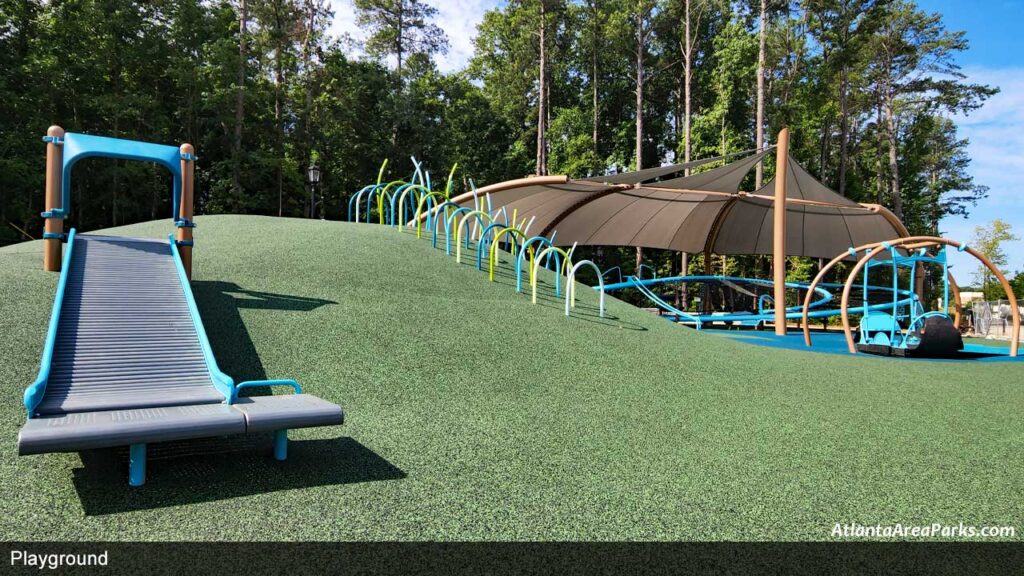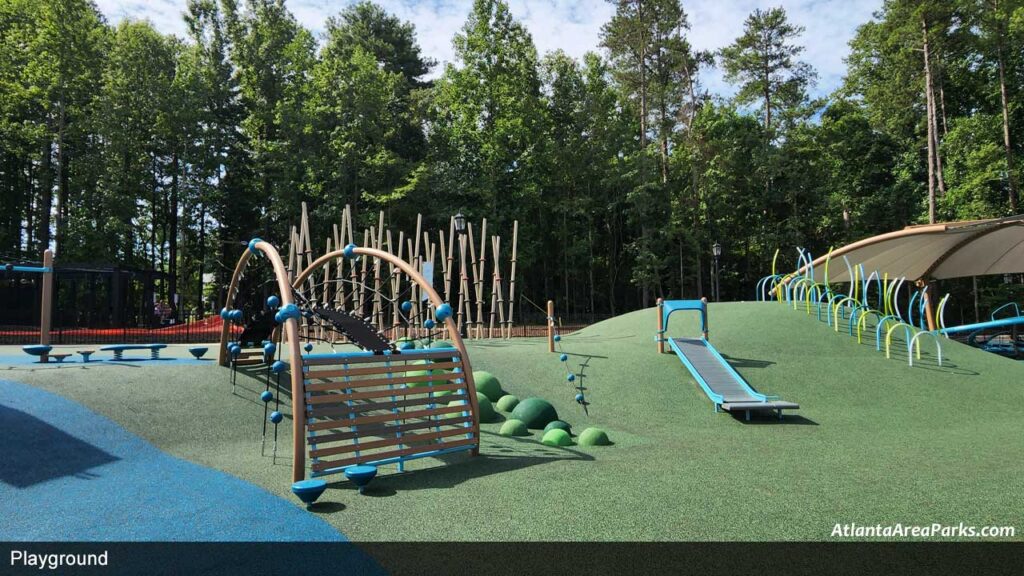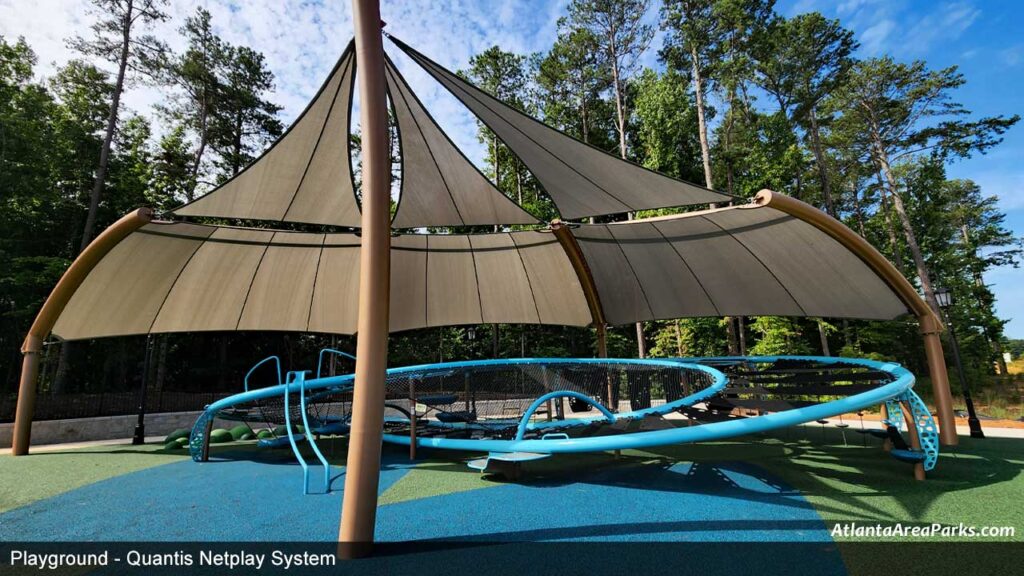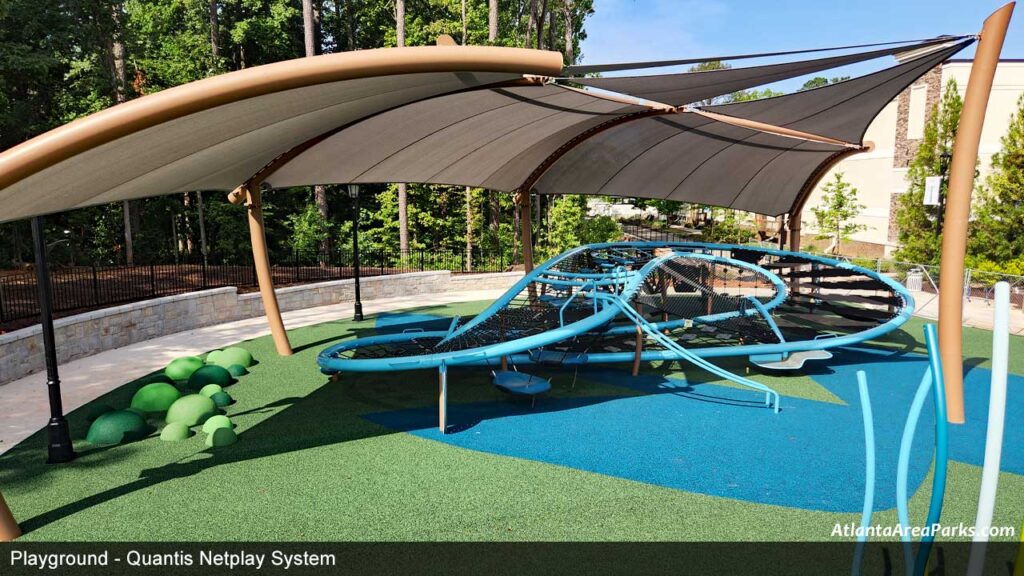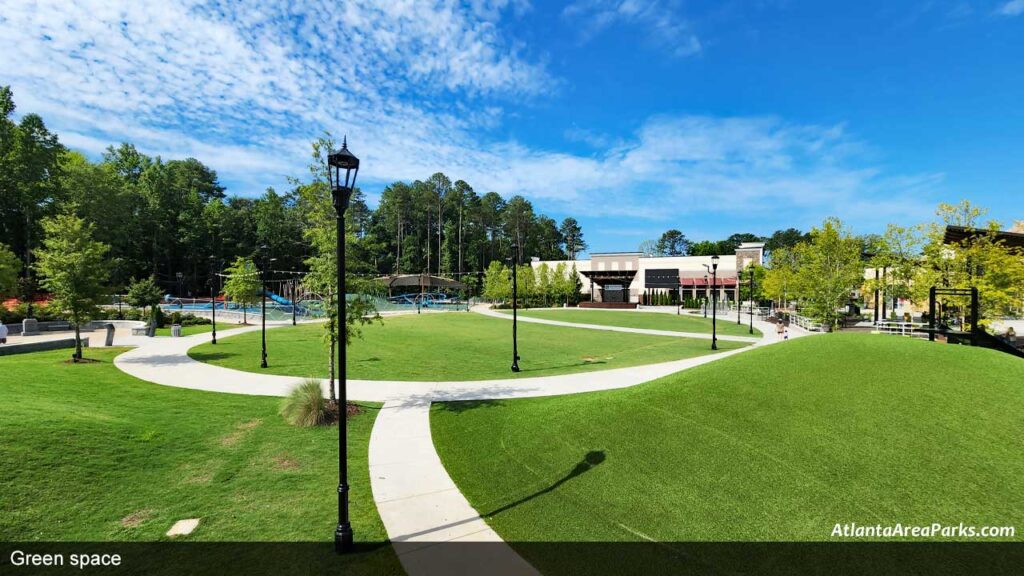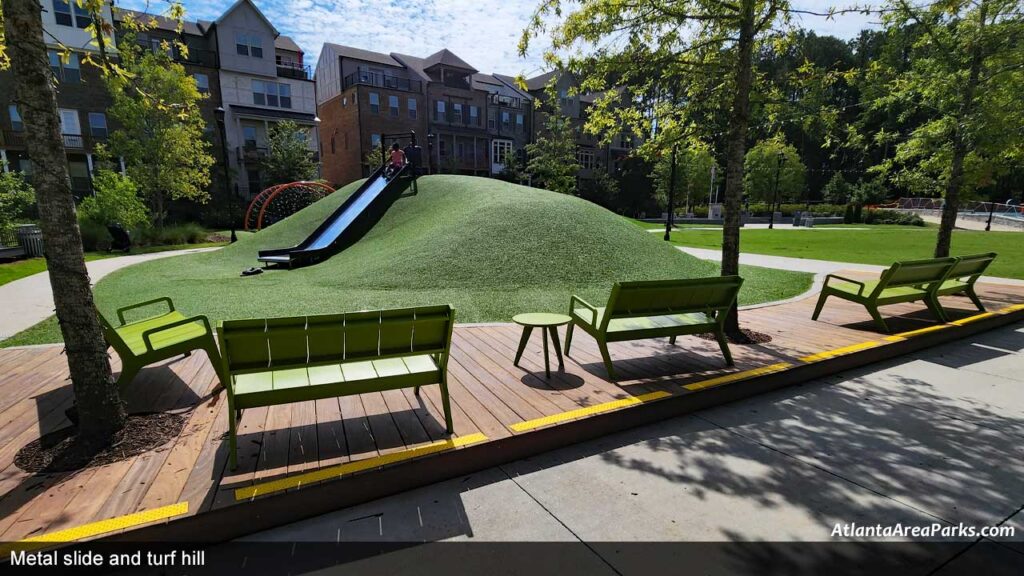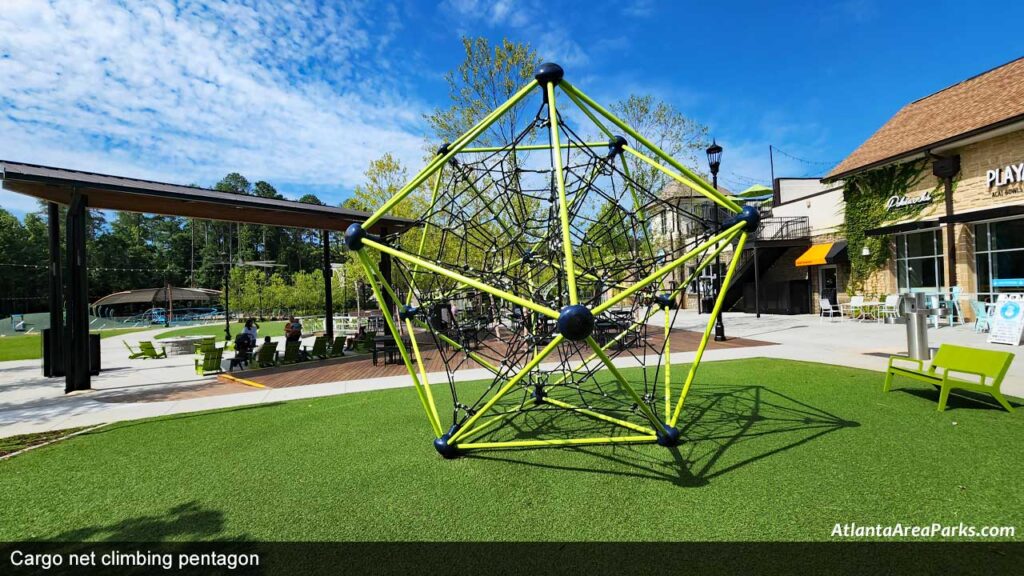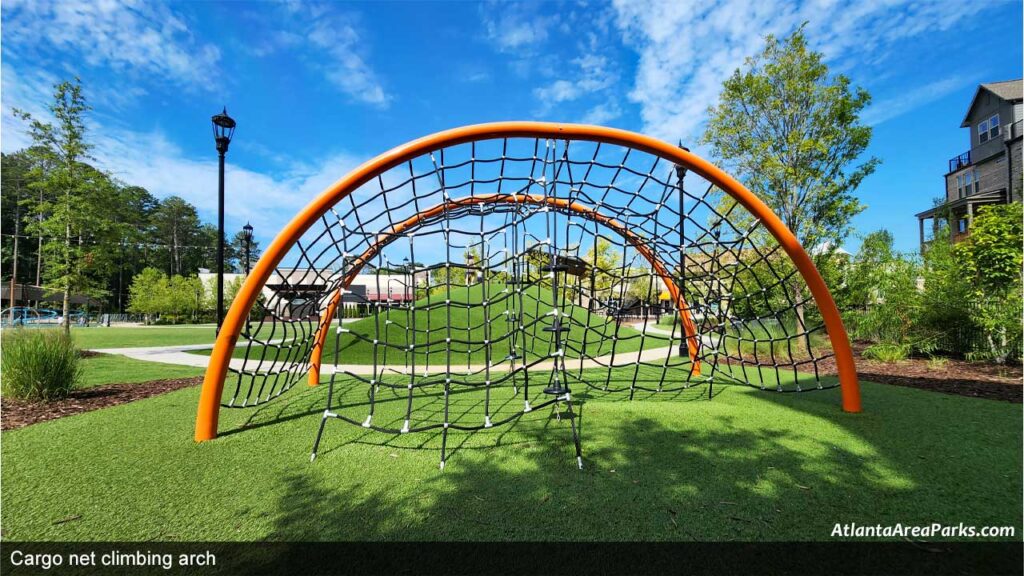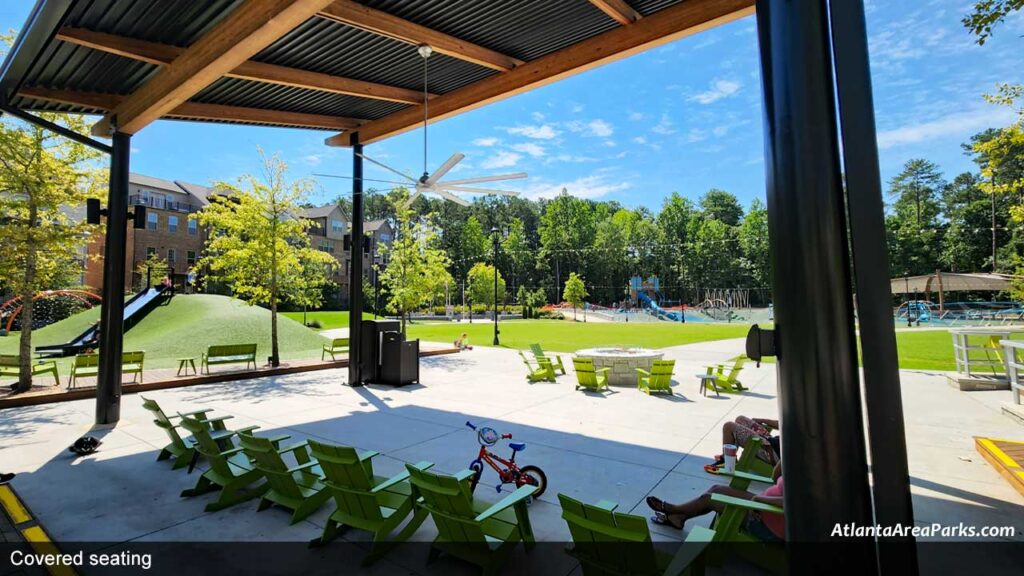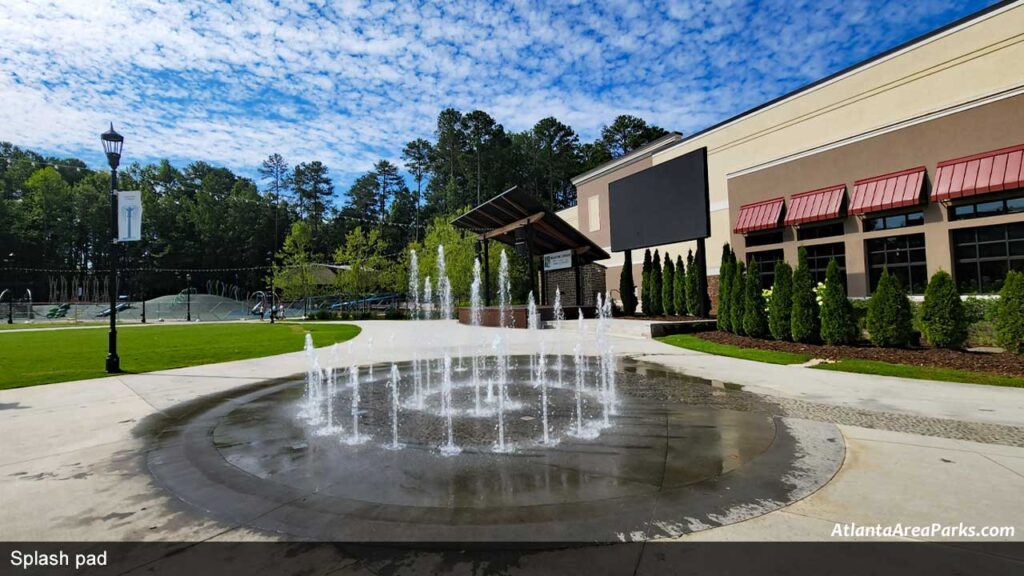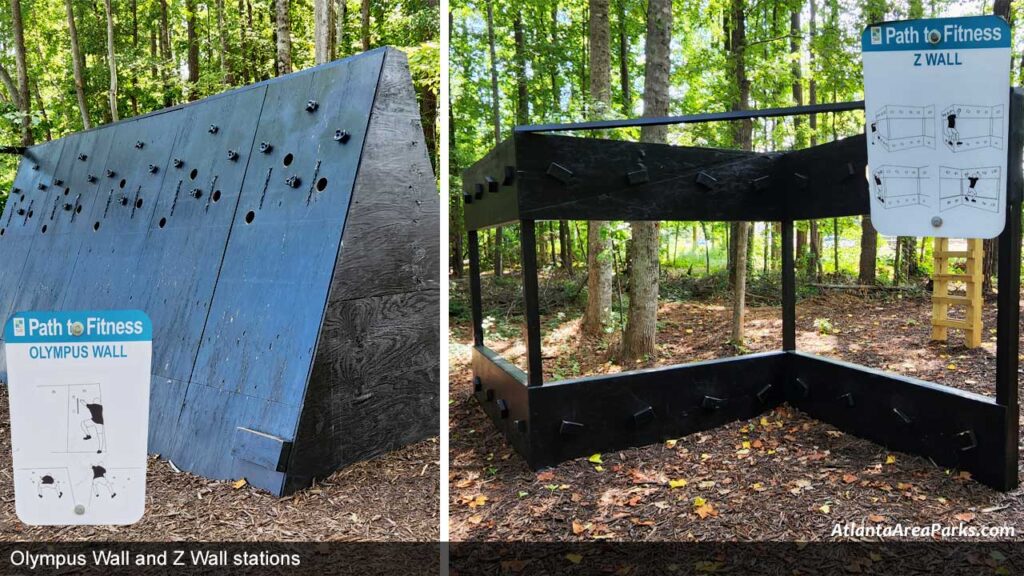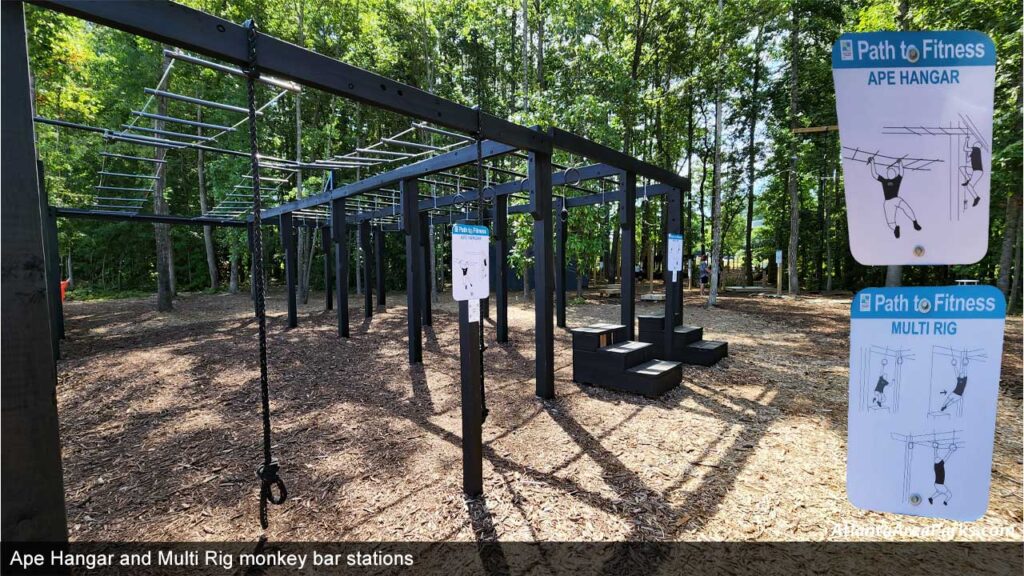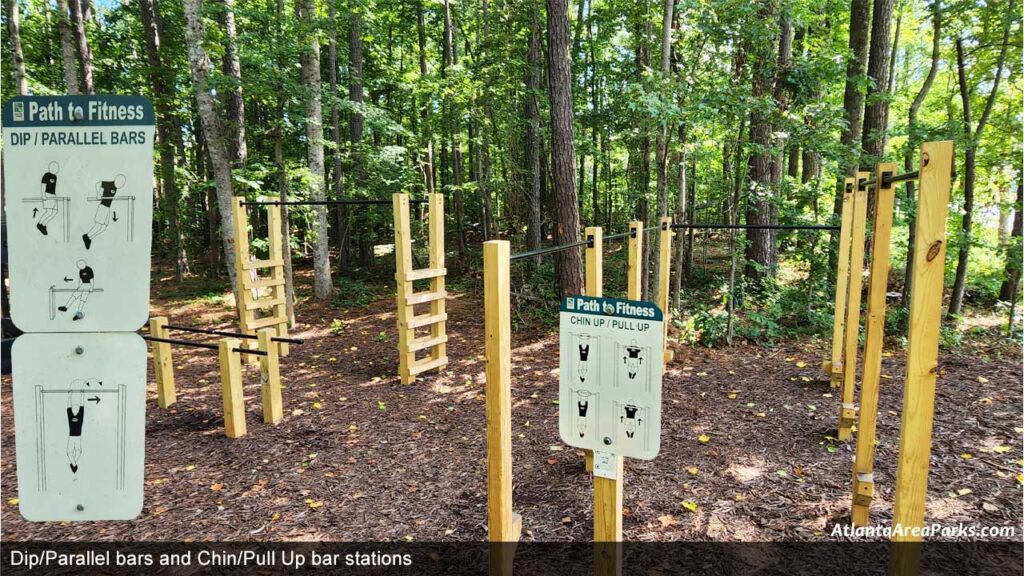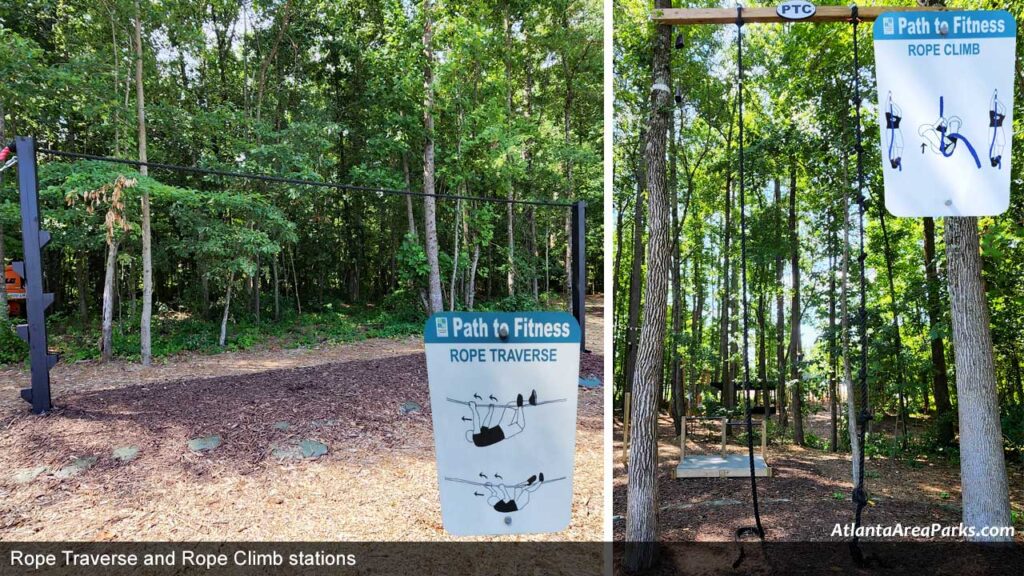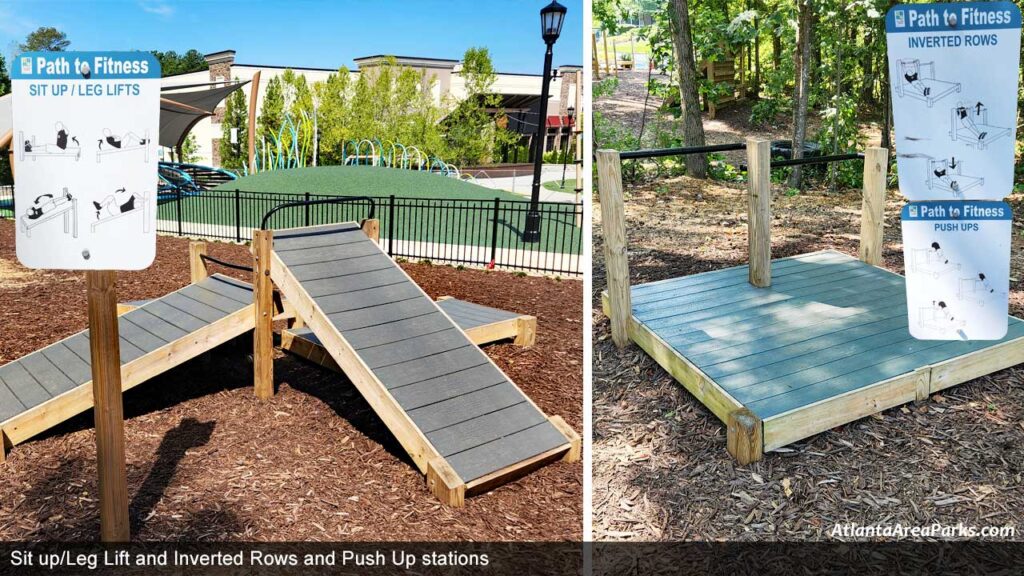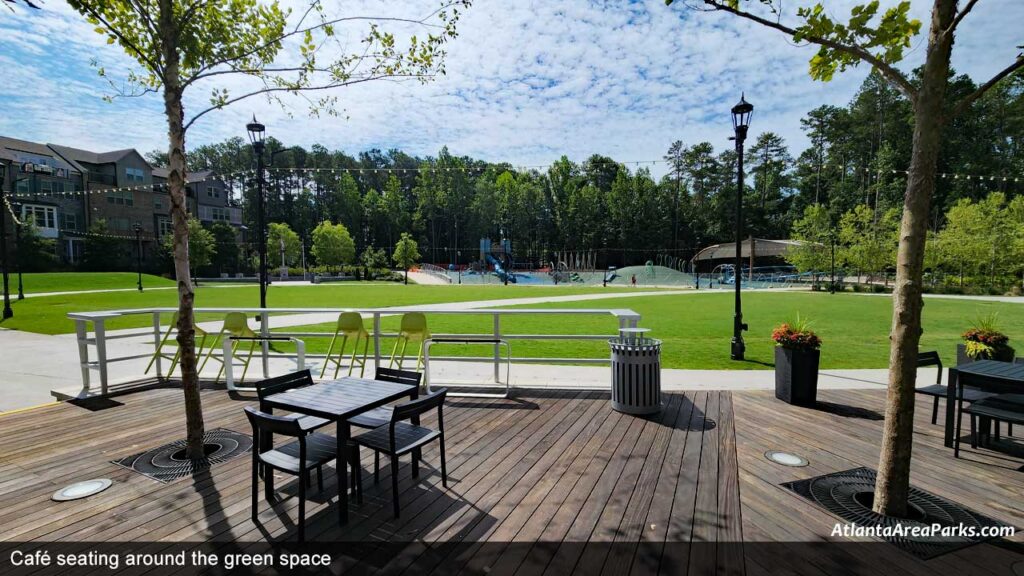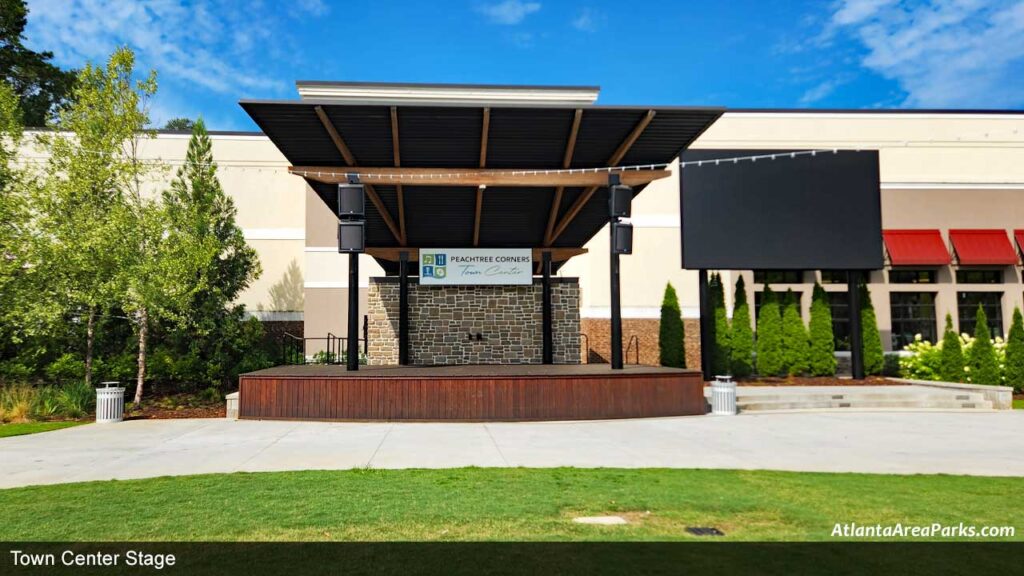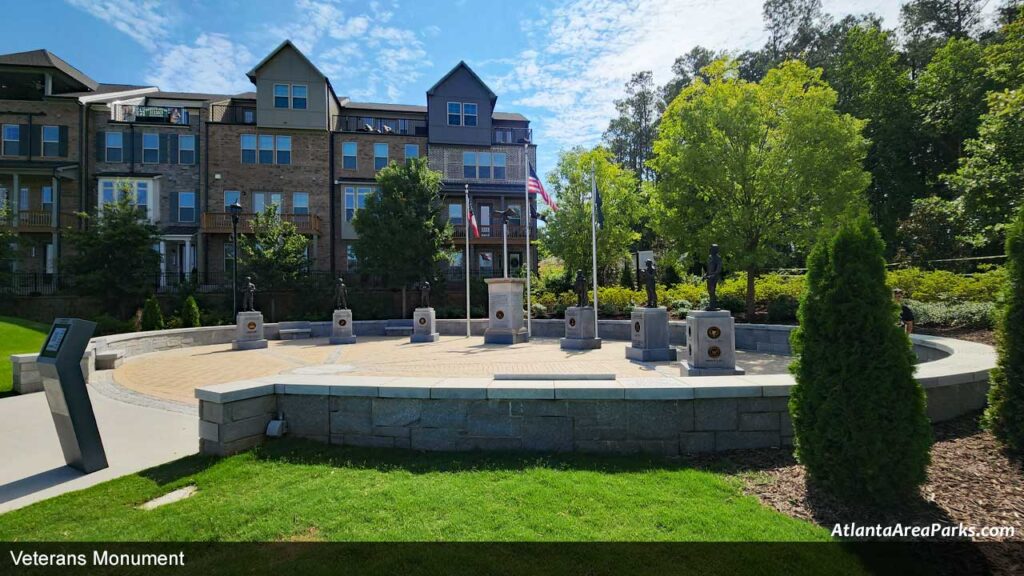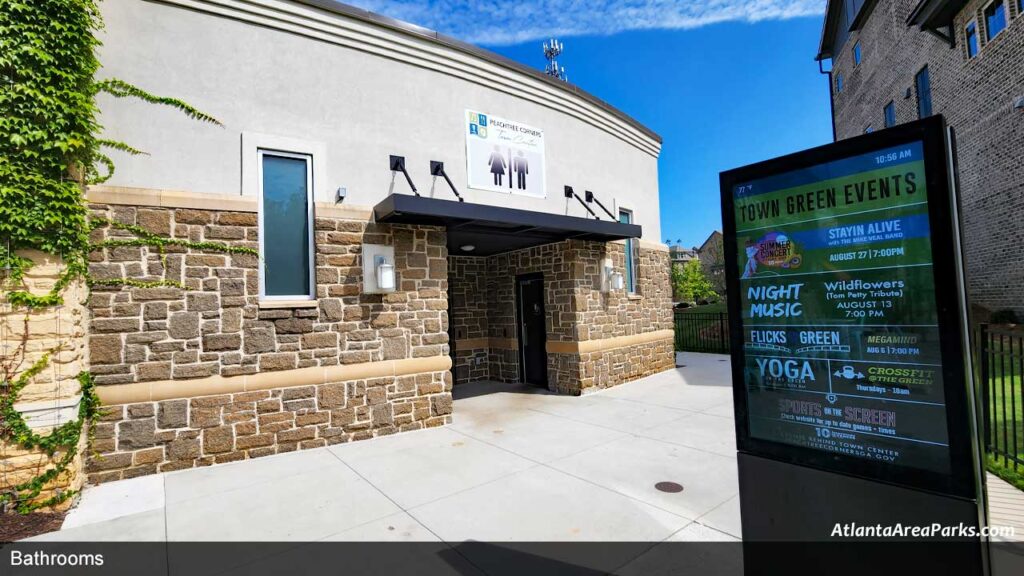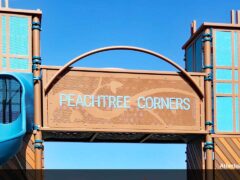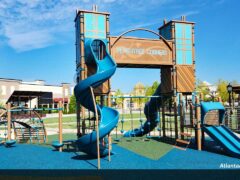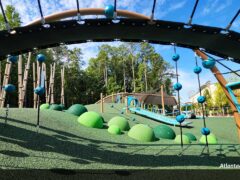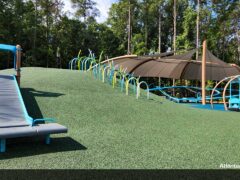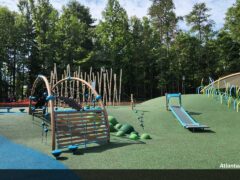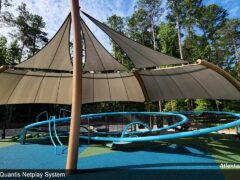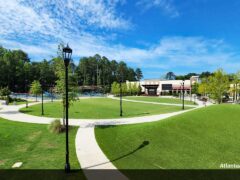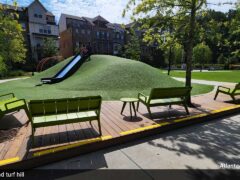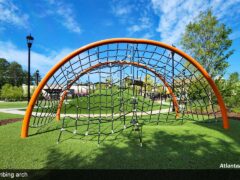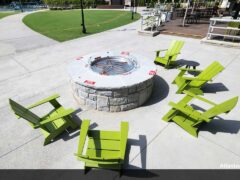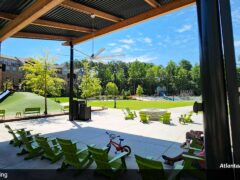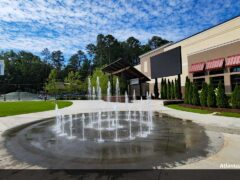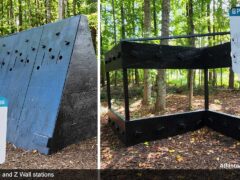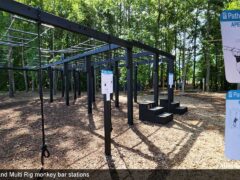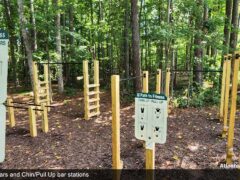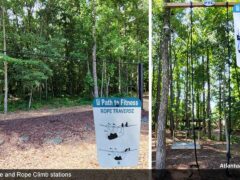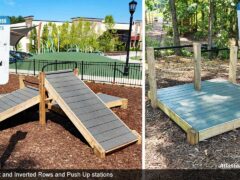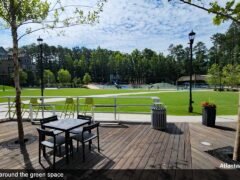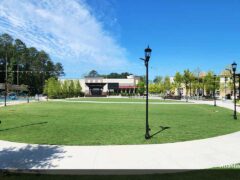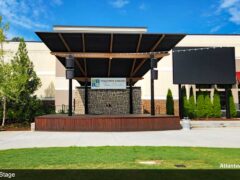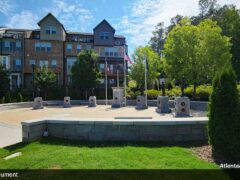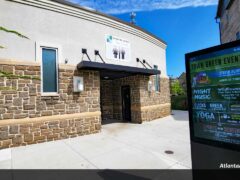 Obstacle courses type outdoor workout area – "Path to Fitness"
Heavily shaded by surrounding woods and lighted.
Stations with instructional signs
Incline wall
Bender – metal ladder inclined toward you
20-foot rope climb
30-foot horizontal rope traverse
Sit up / Leg lift station
Ape Hangar
Multi Rig with 30-foot-long obstacle using rings and bars
Olympus Wall
Z Wall
Dip/parallel bars
Chin-up/Pull-up bars
Stretching station
Monkey bars
Inverted rows and push-up bars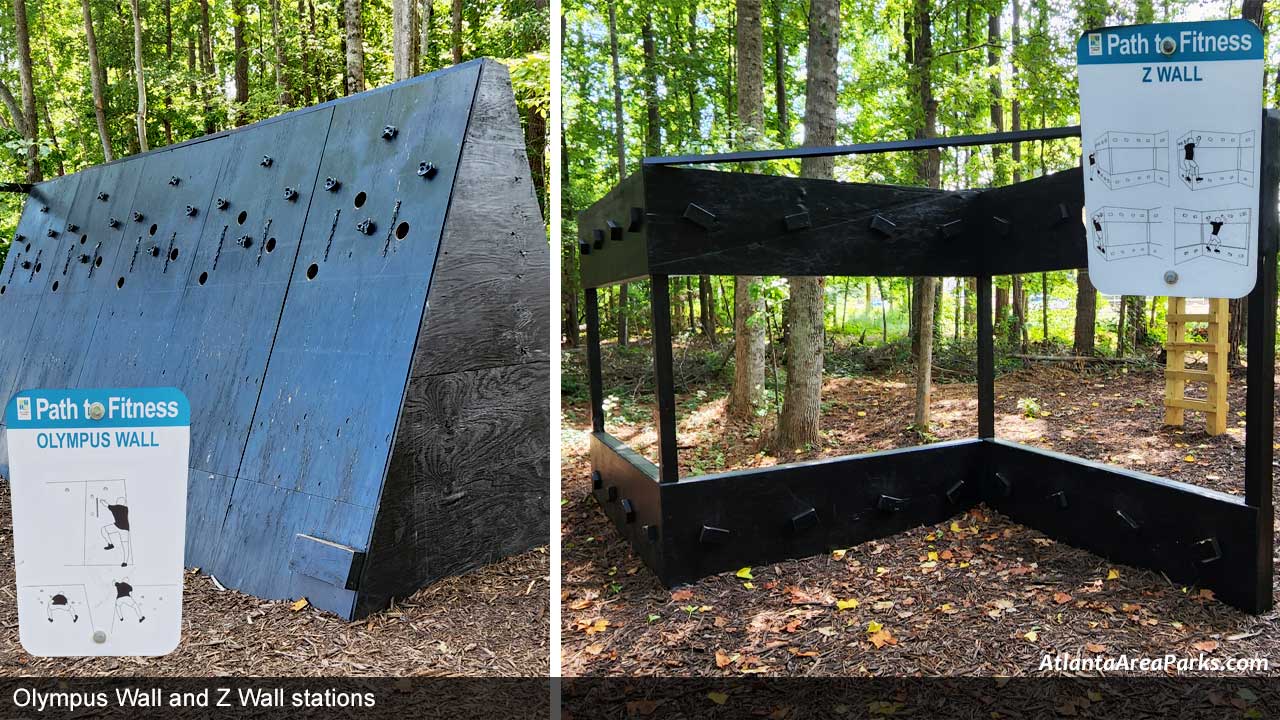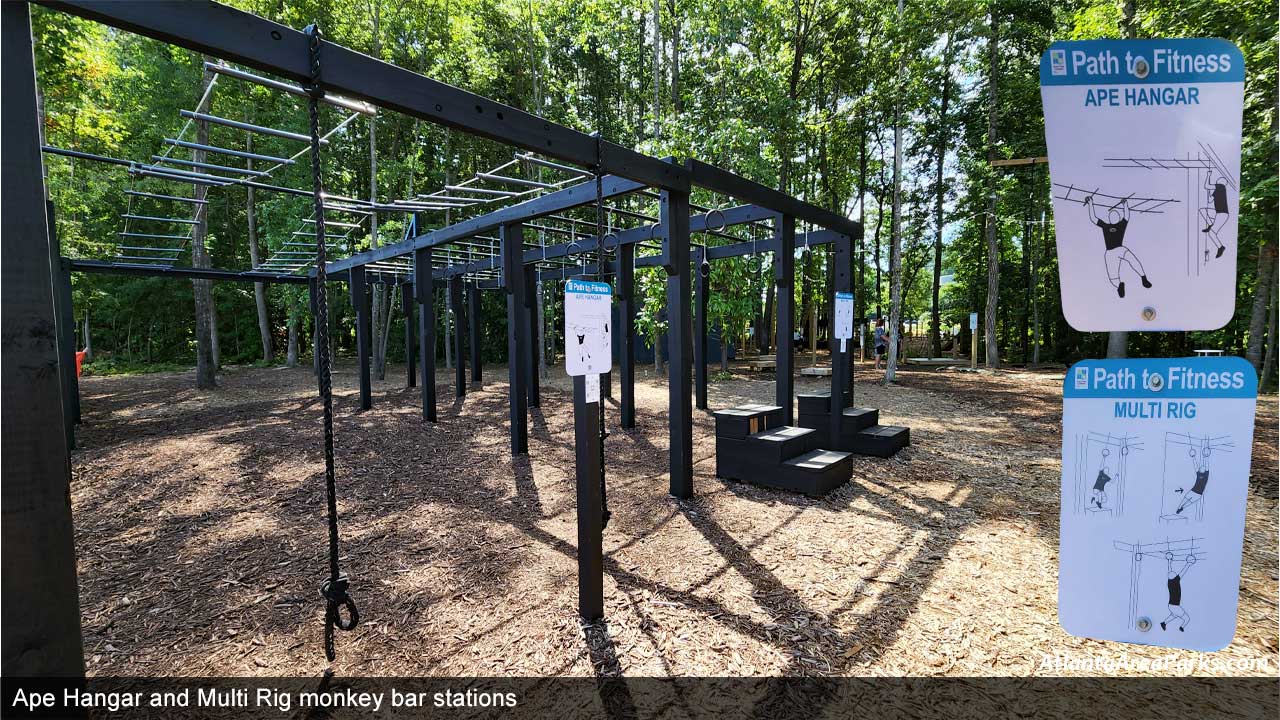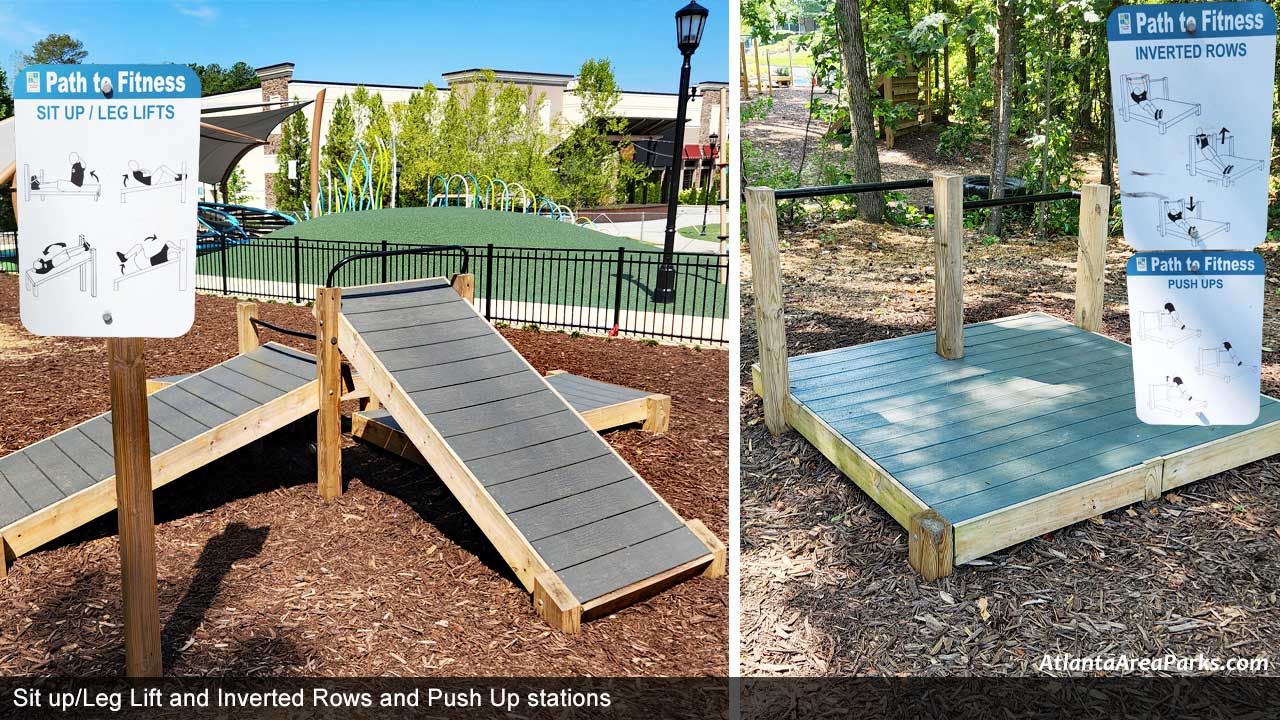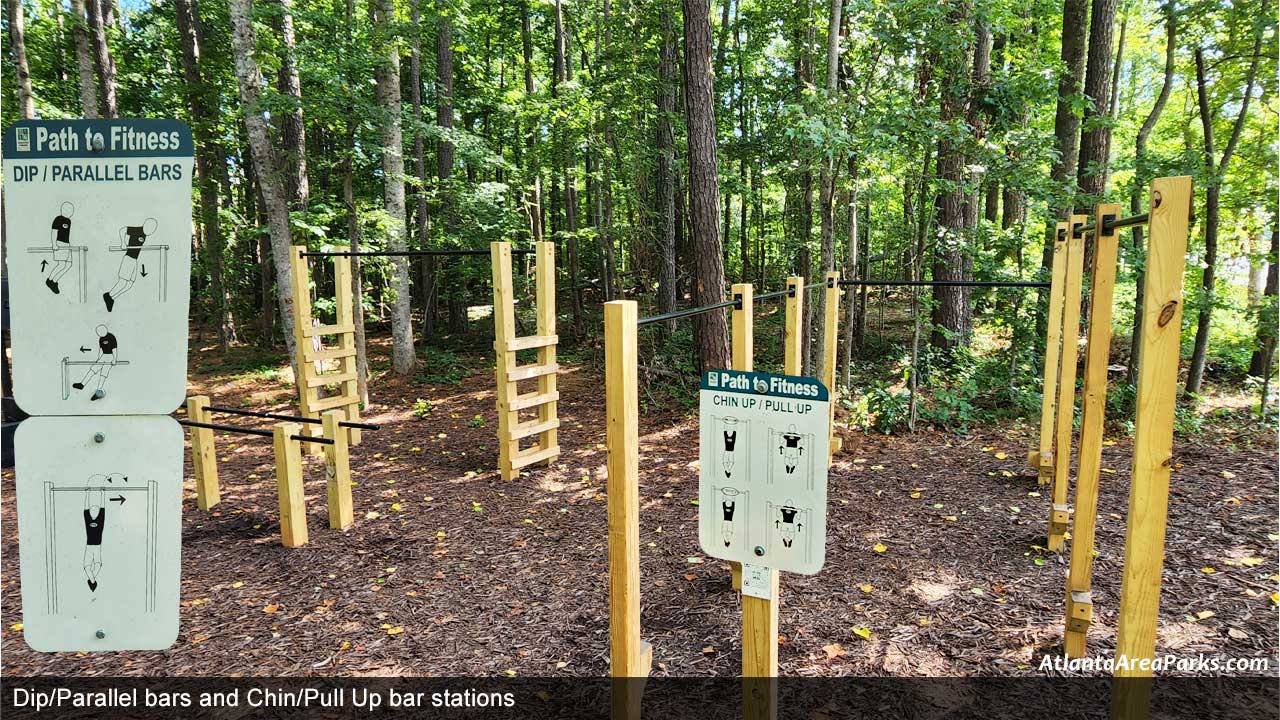 Two open lawns in the center of the Town Green
An inclusive playground designed for ages 2-5 and 5-12
Includes

: Various climbing structures and slides, a Roller slide, We-Go-Swing for all ages and abilities, and a net play structure

Ground-type

: Rubber surface

Shade

: Some structures are shaded by canopies

Seating

: Benches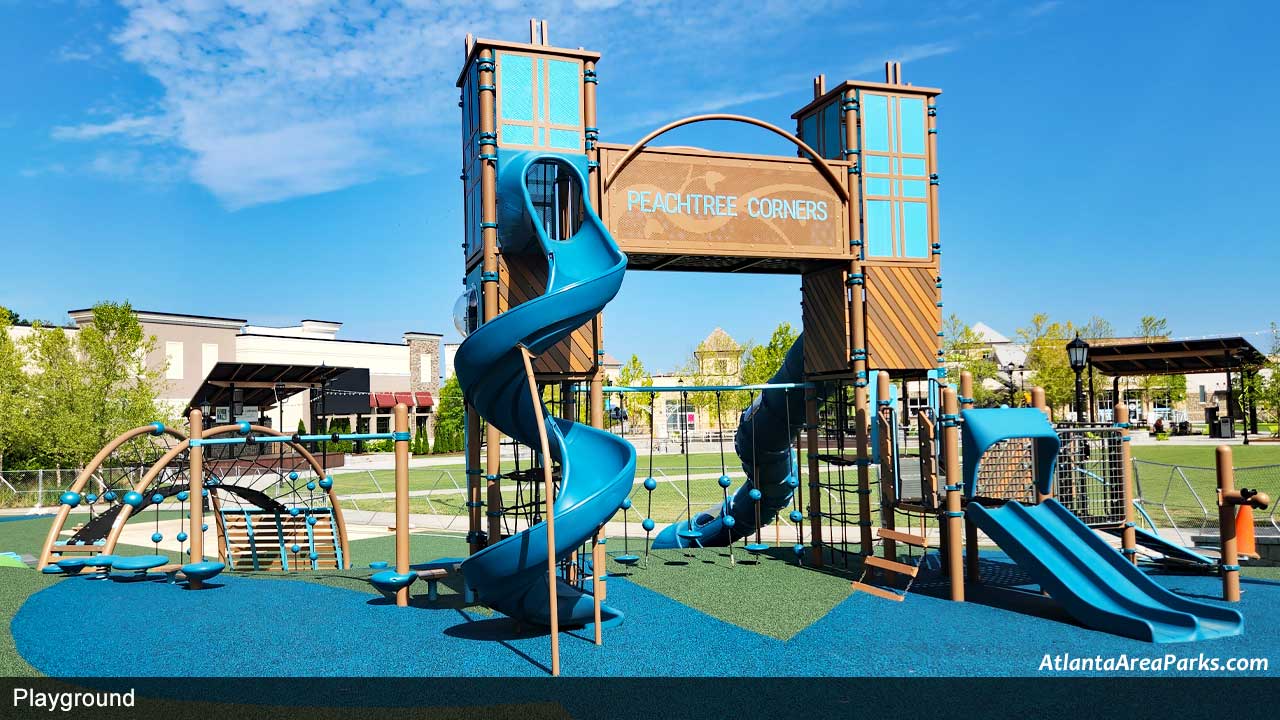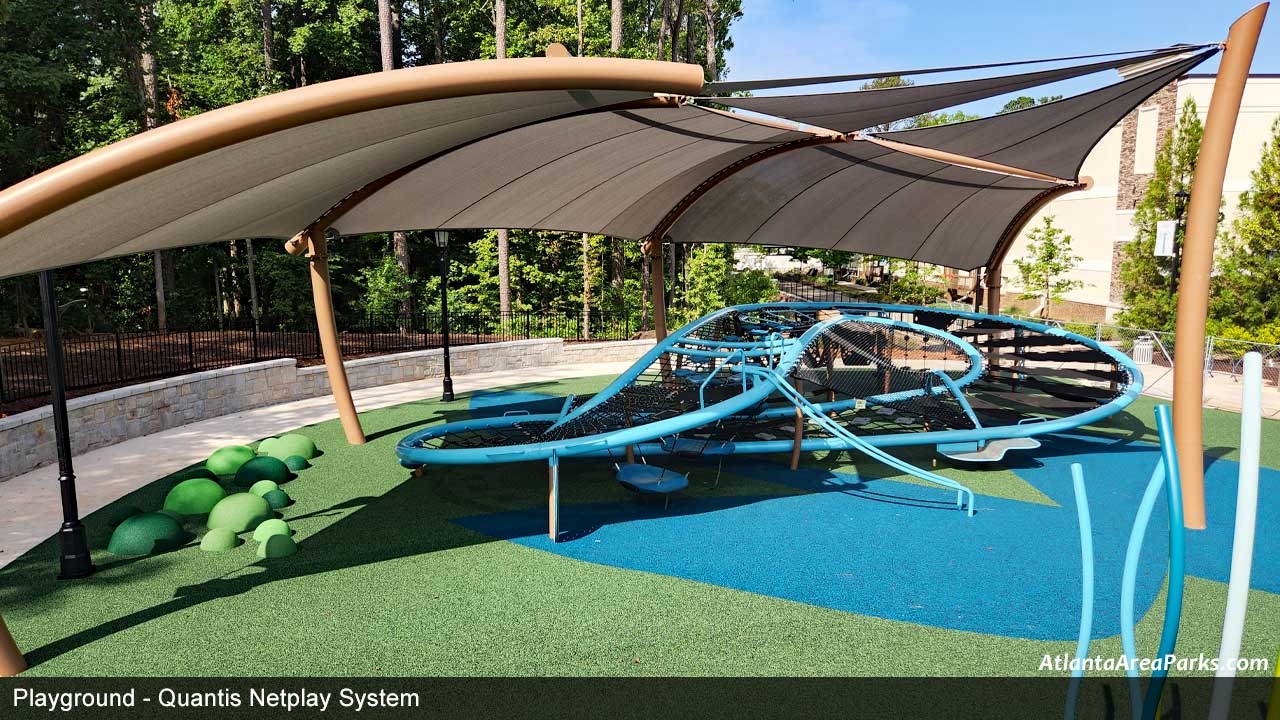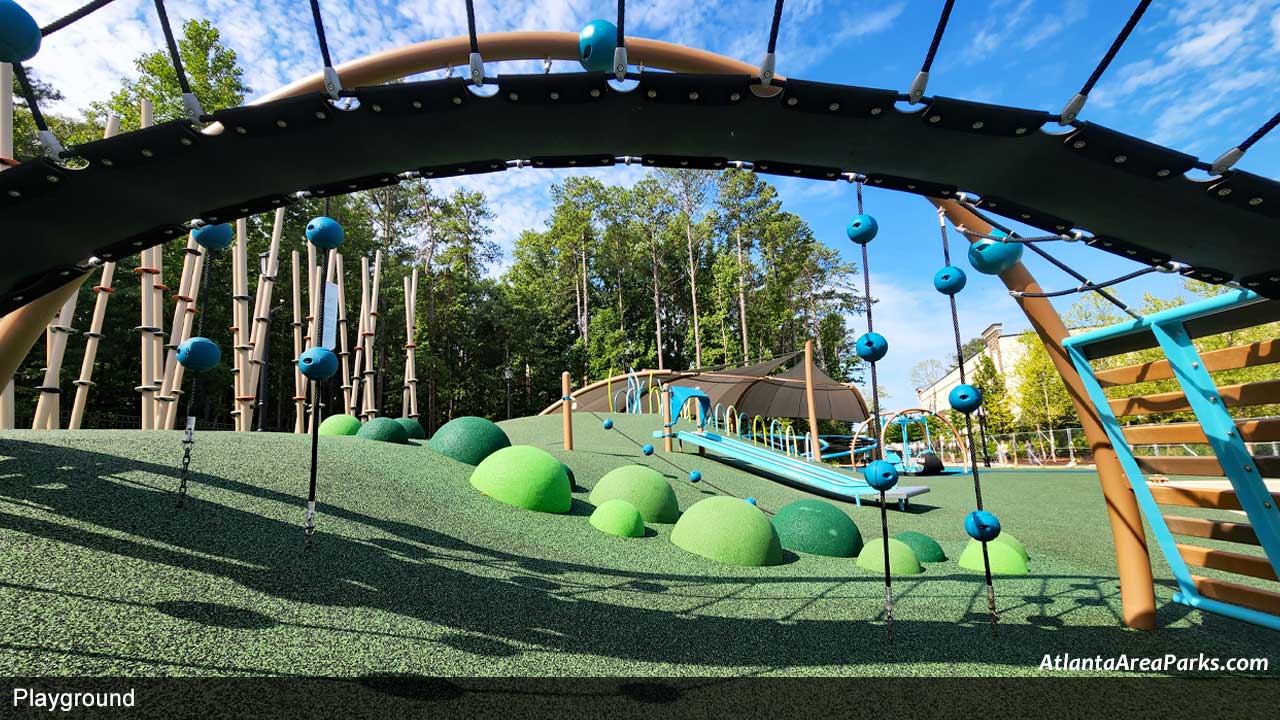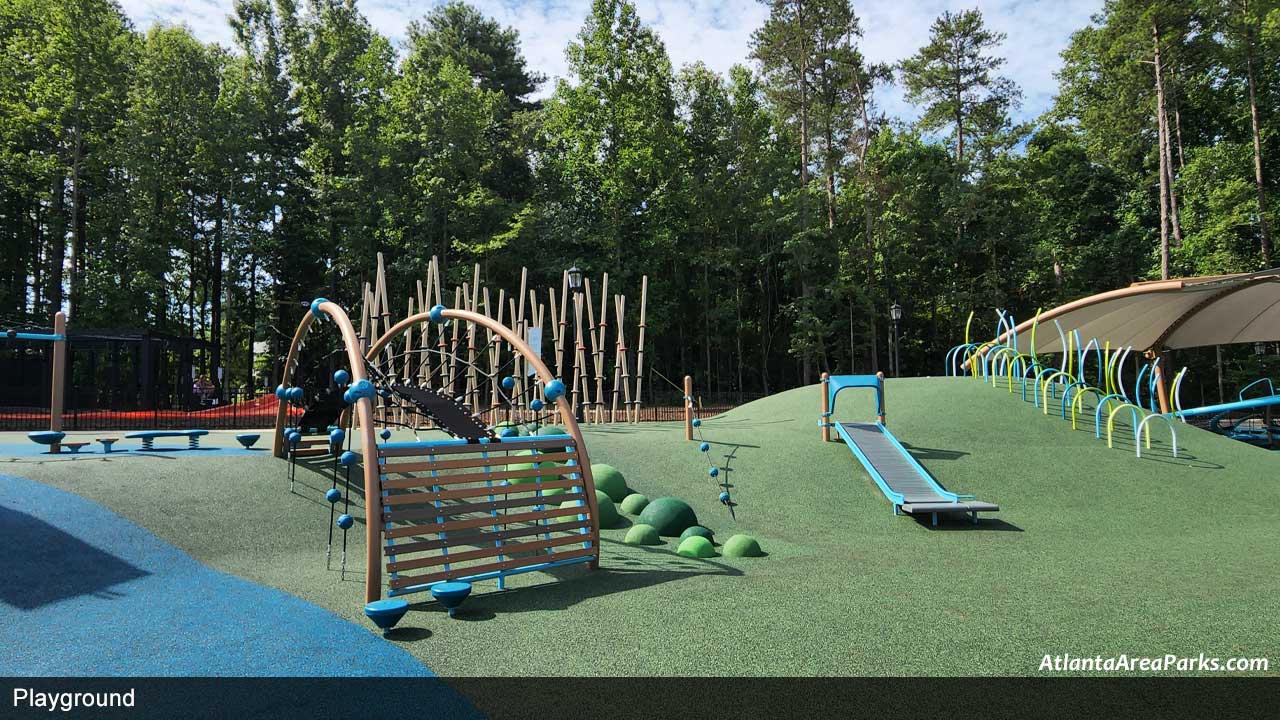 Additional play equipment around the walking path
Includes

: Slide and net climbing structures

Ground-type

: Artifical turf

Shade

: No shade

Seating

: Benches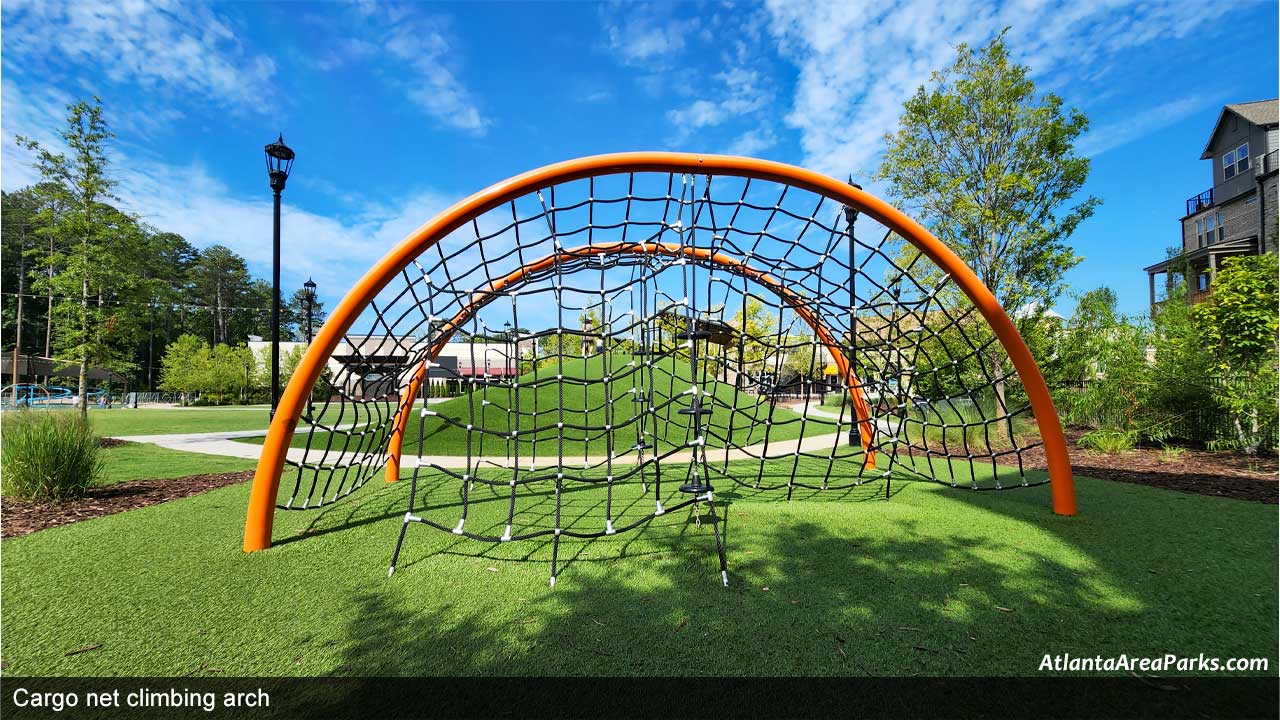 Splash Pad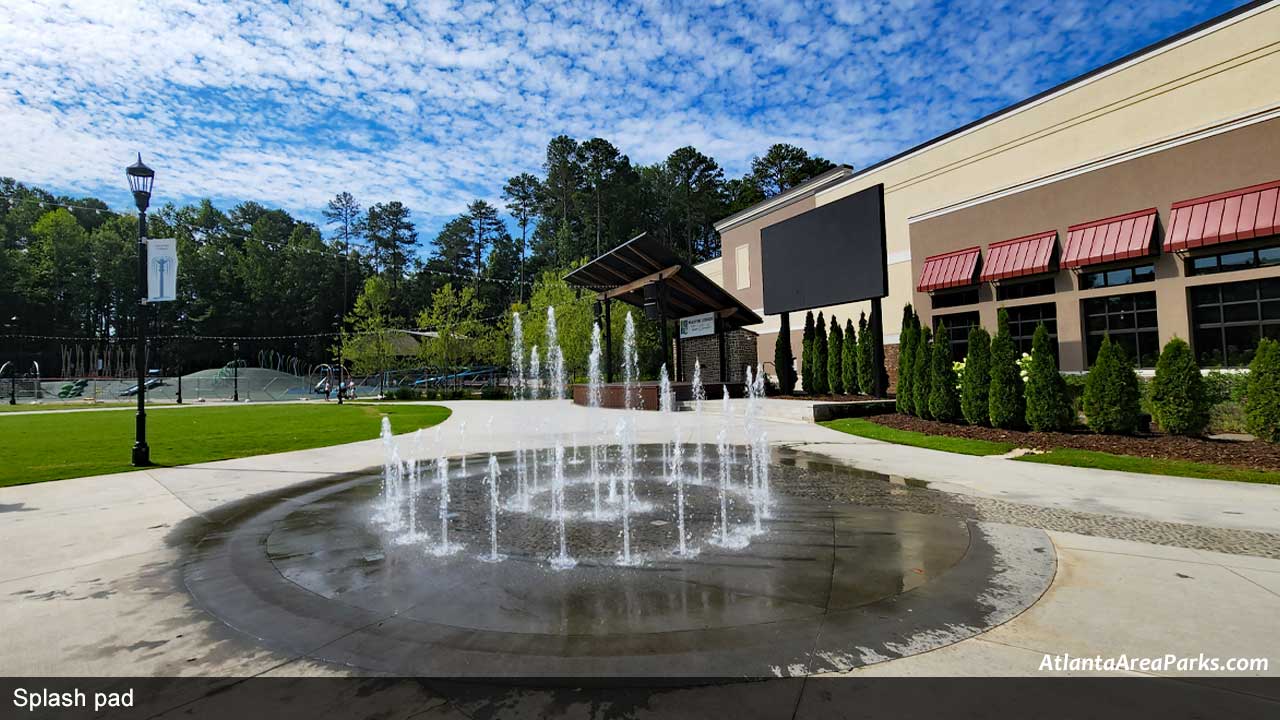 Fire Pit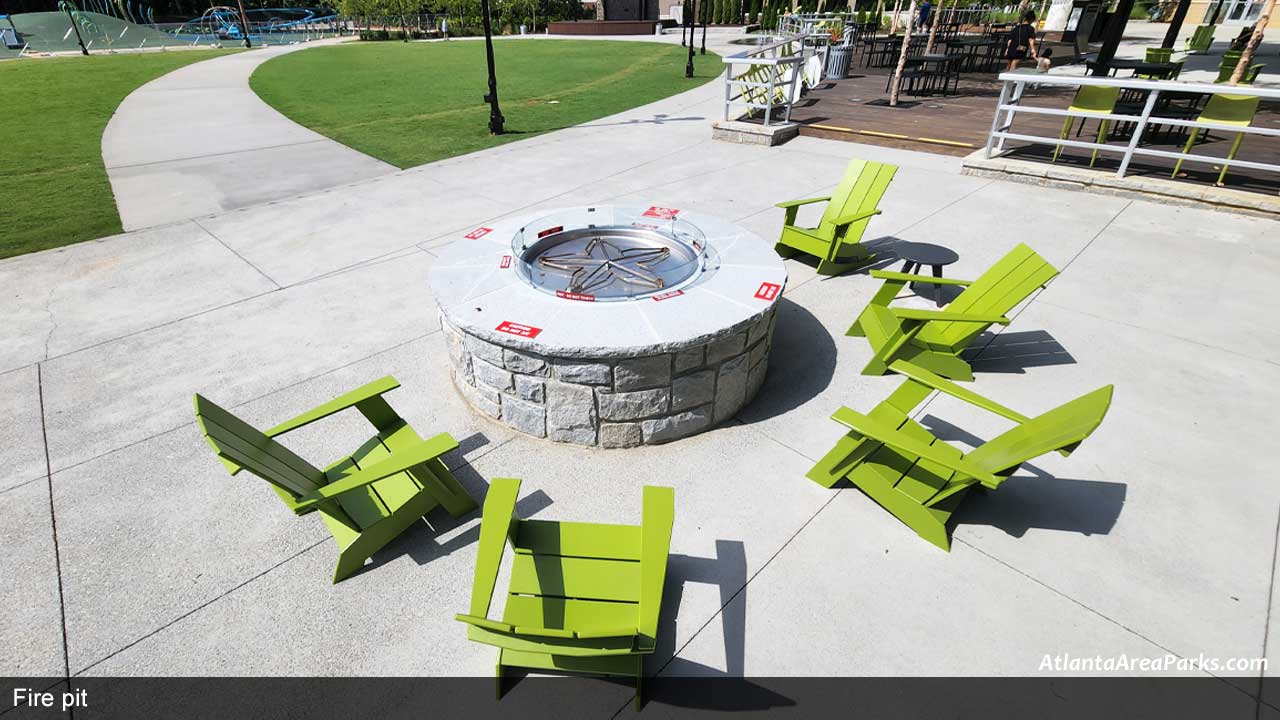 Covered Adirondack chairs and seating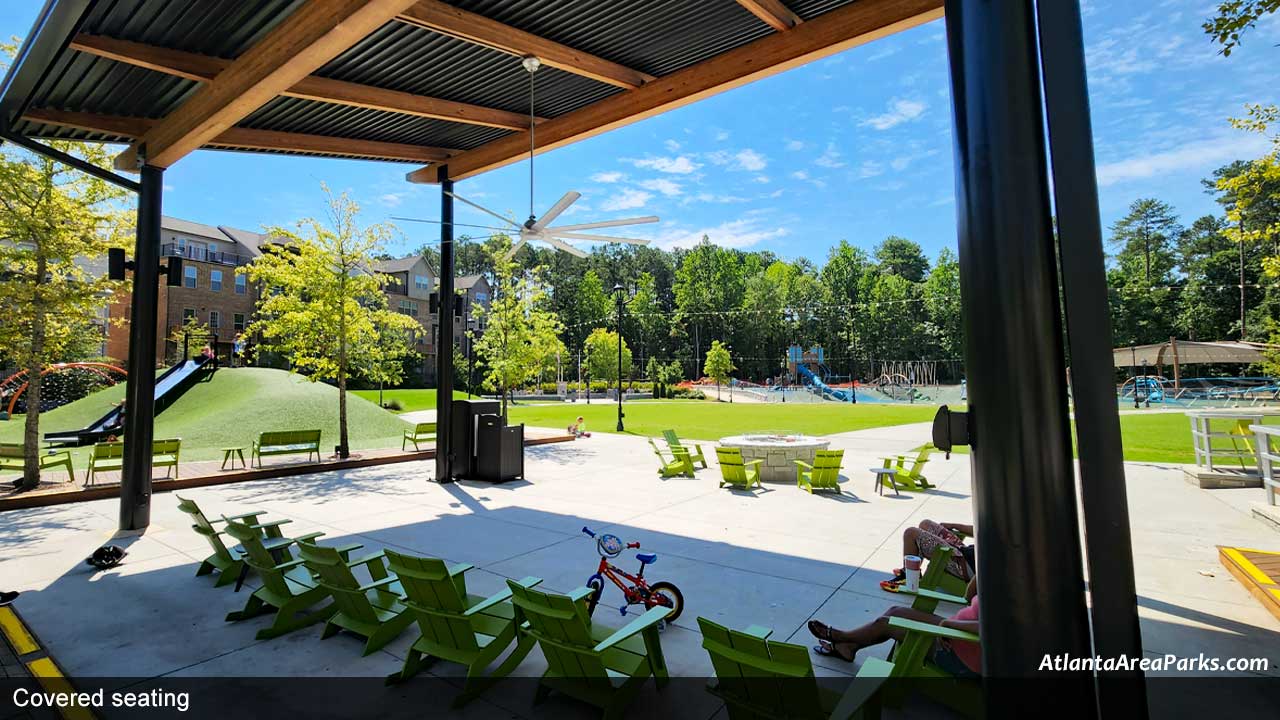 Café tables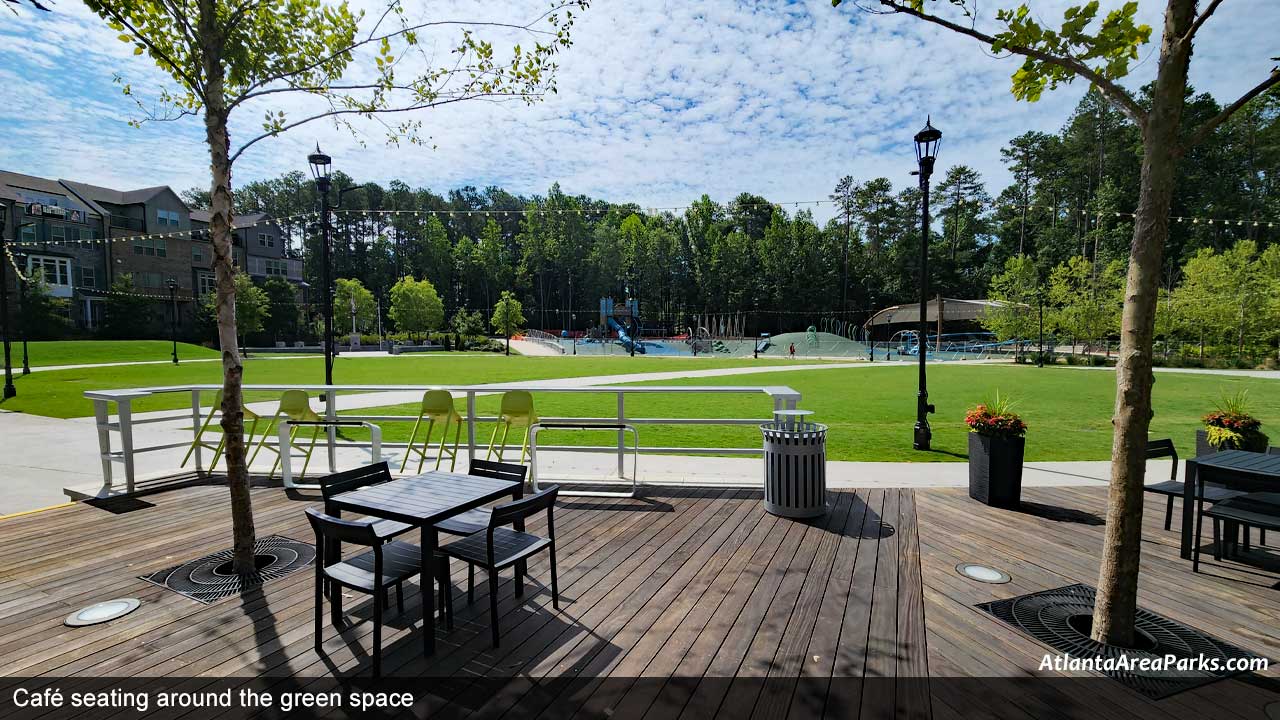 Stage with sound system and 22′ screen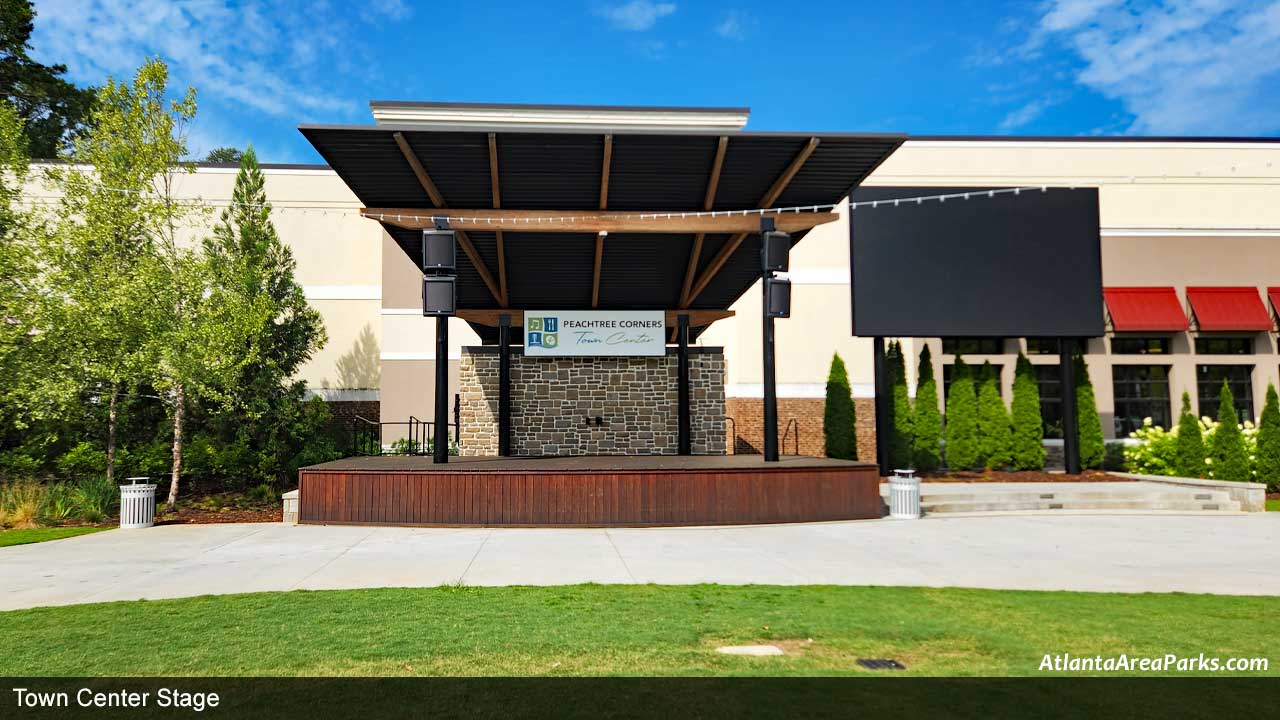 Town Center
Shops, restaurants, and theater
Wi-Fi access
Veterans monument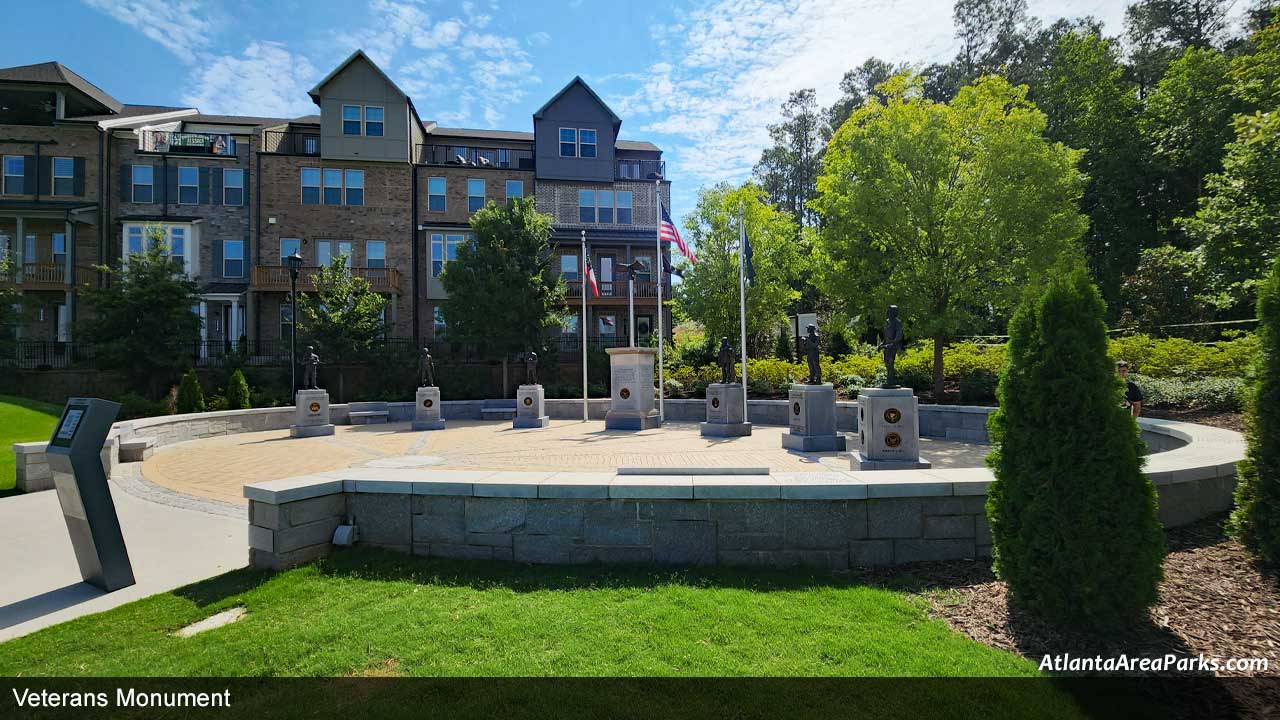 No fenced area
Dog waste stations and water fountains are available
Street parking among the shops and parking deck.
Handicap parking available
EV Charging Stations
Bathrooms located in the back corner behind the seating
Water fountains located around the park
There are no bookings or reservations at this park