Rodney Cook Sr. Park officially opened on June 29, 2021, in Atlanta's westside Vine City neighborhood. A few blocks from Mercedes-Benz Stadium, this 16-acre park offers a place to play, exercise, and relax. This park is an excellent addition to the community with its large playground, splash pad, workout equipment, and green space.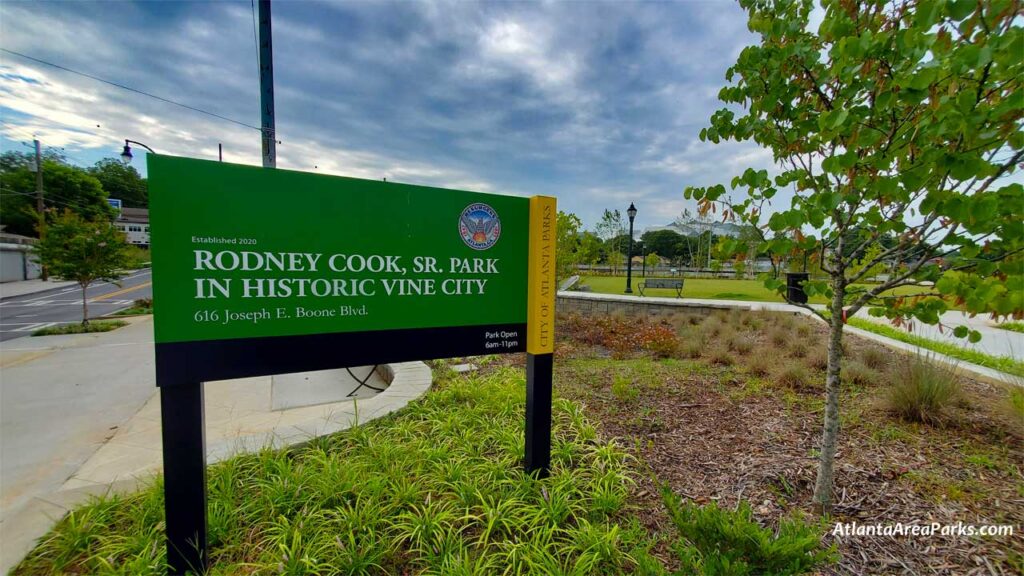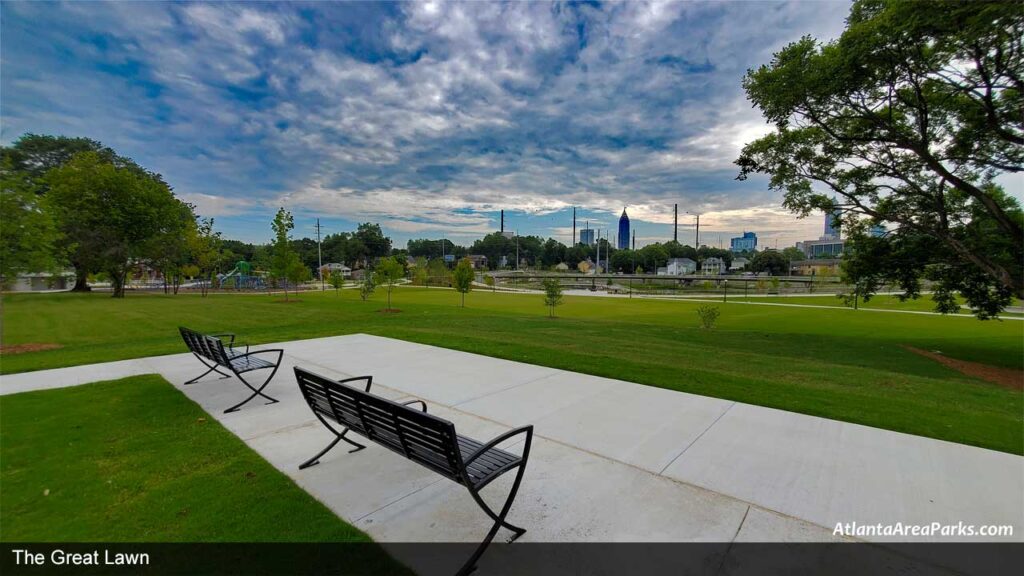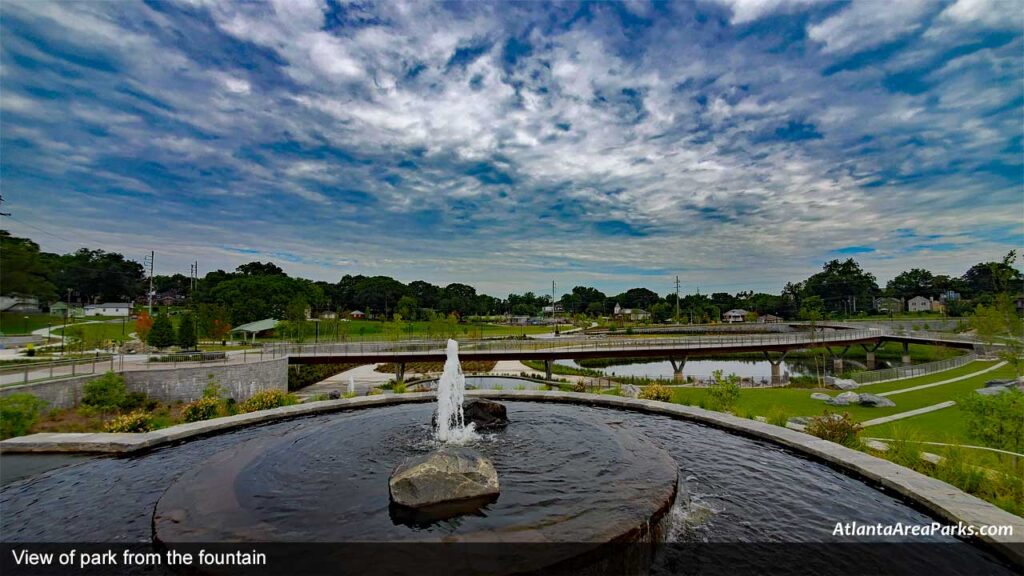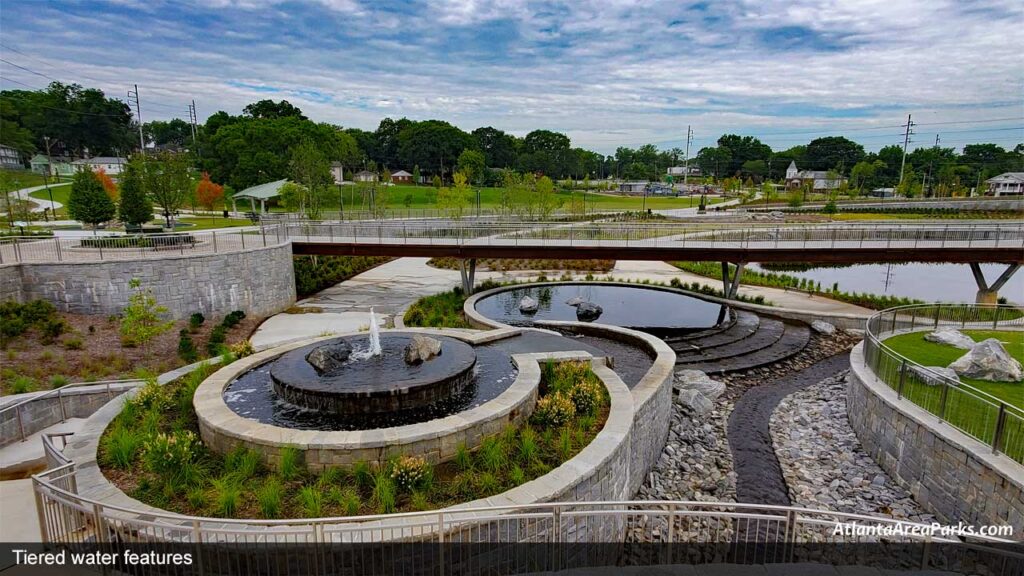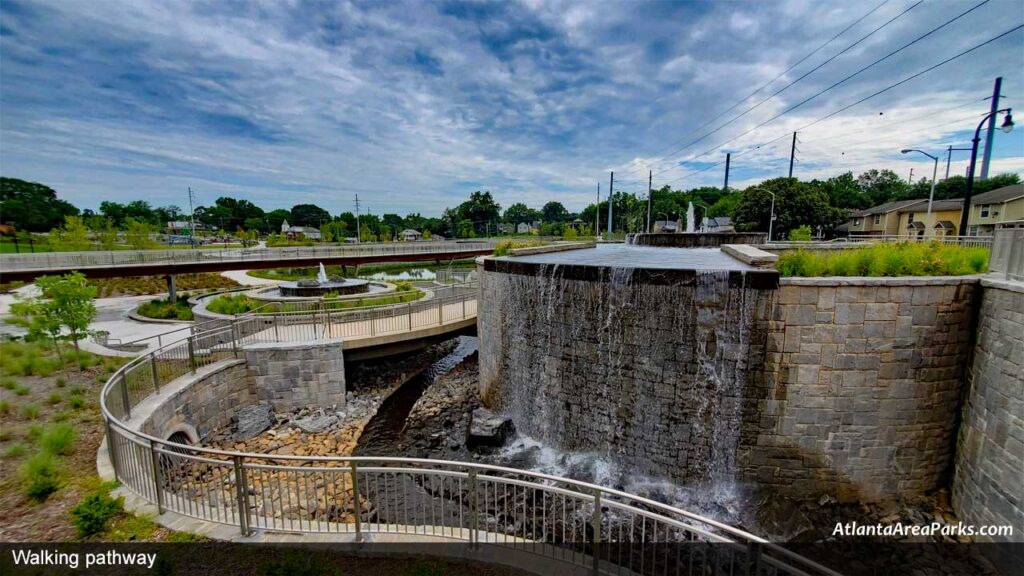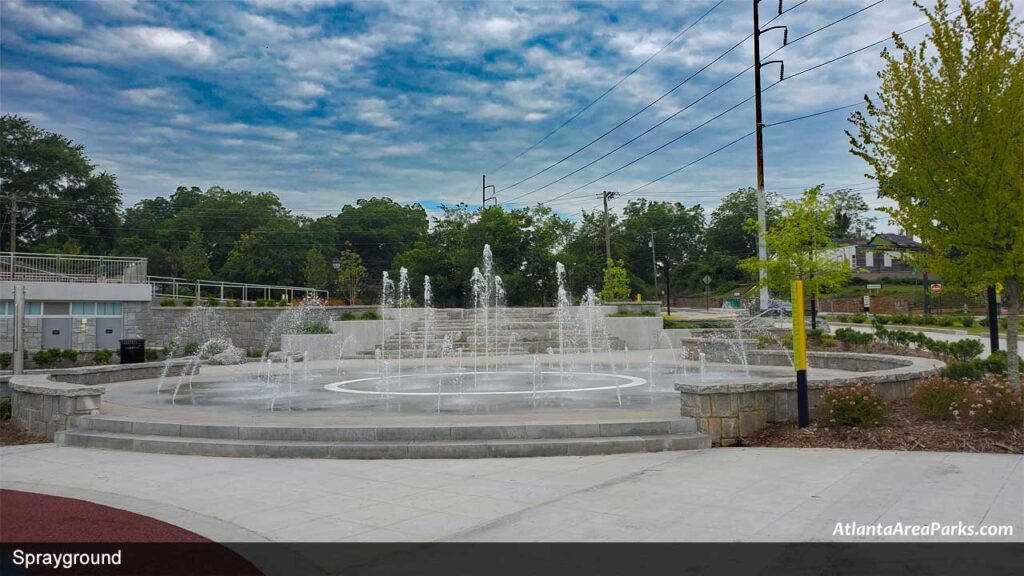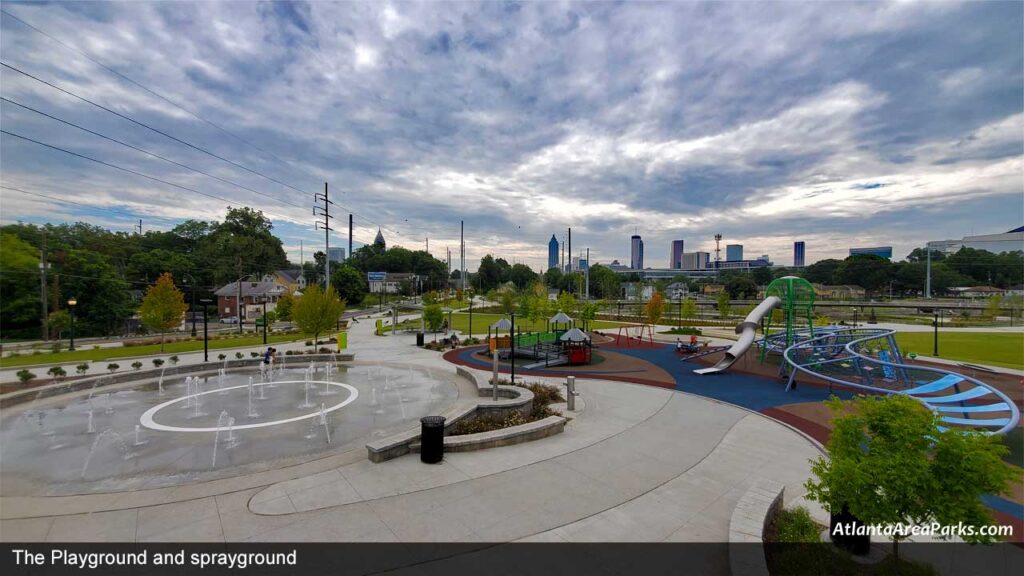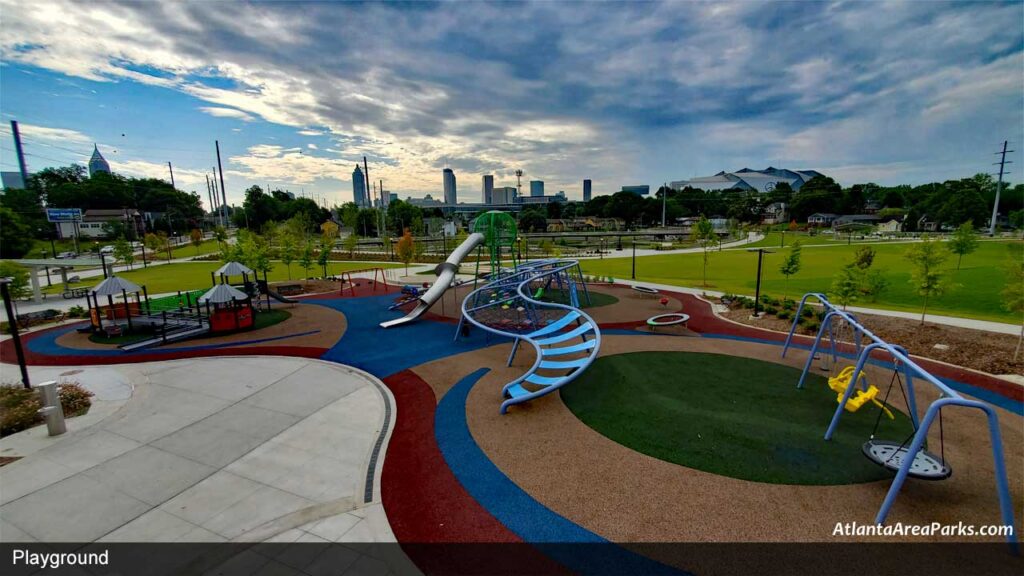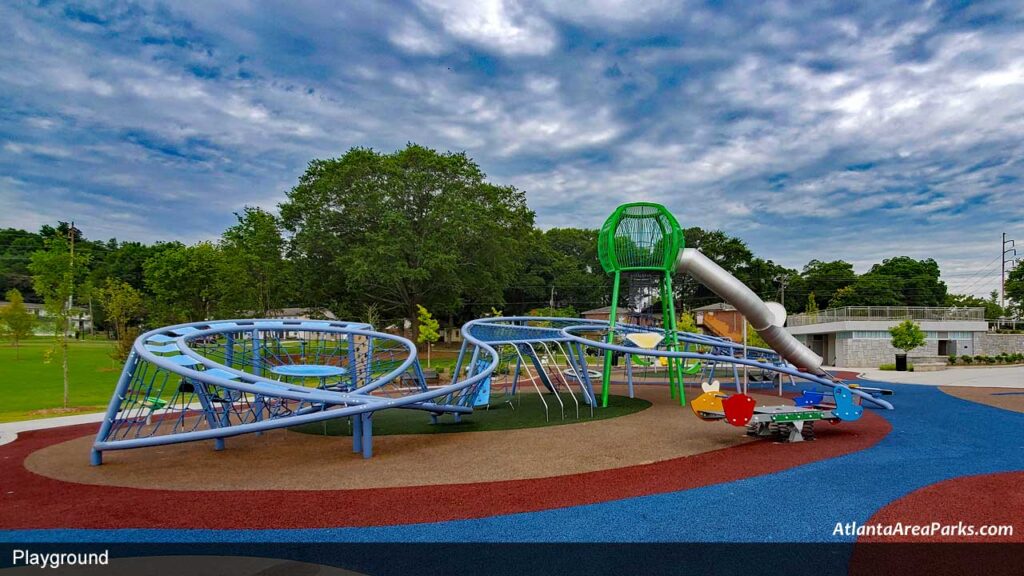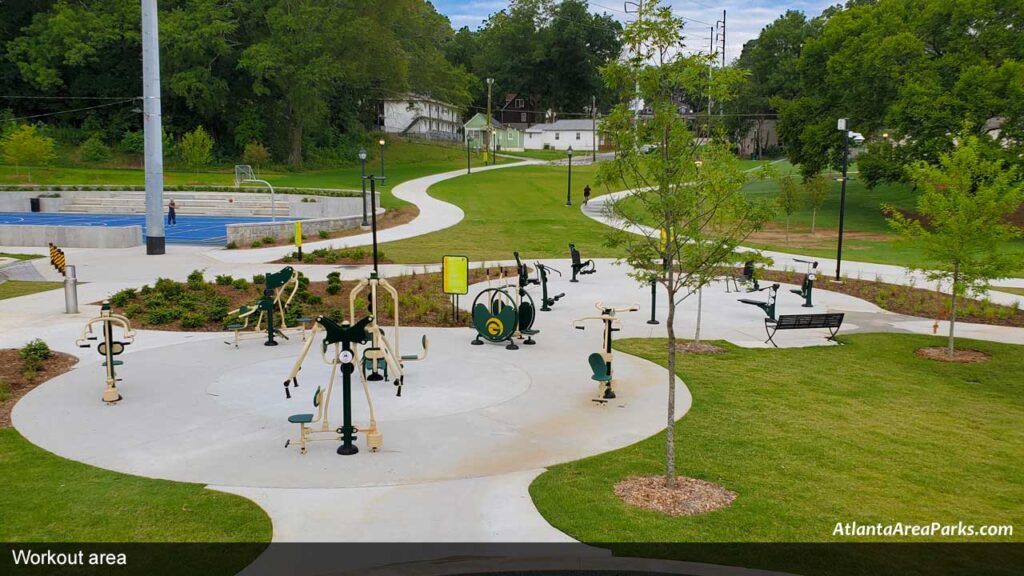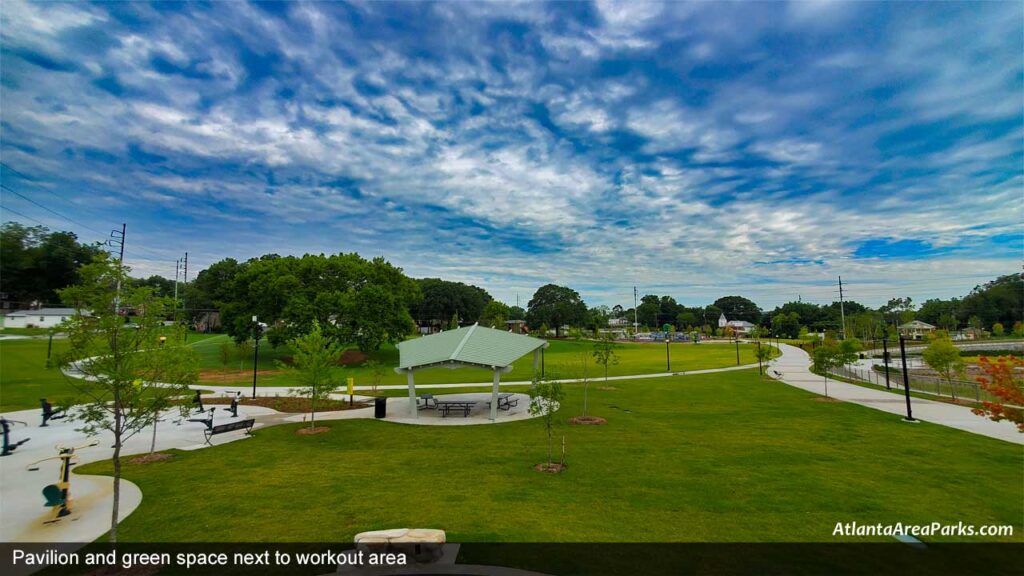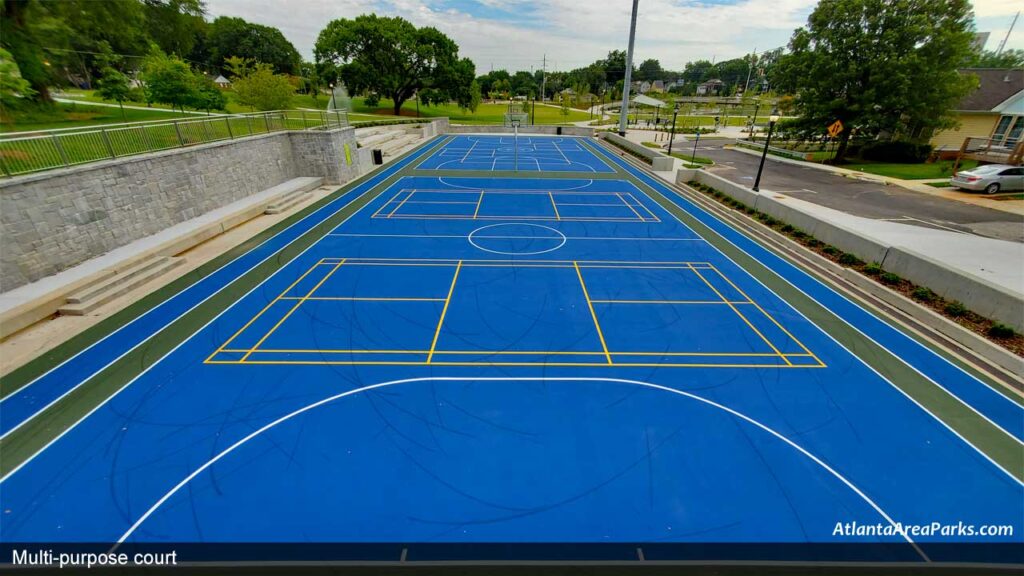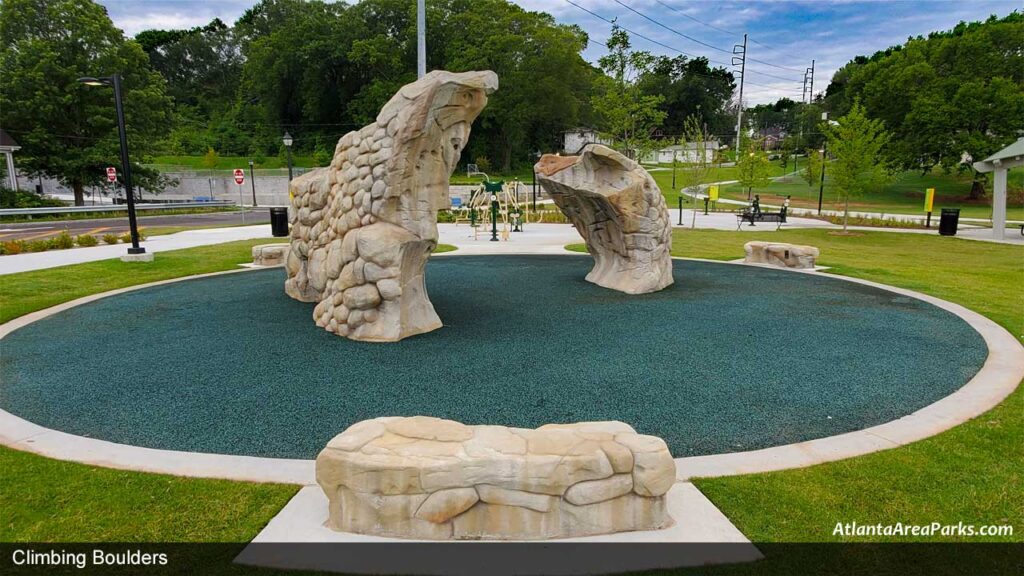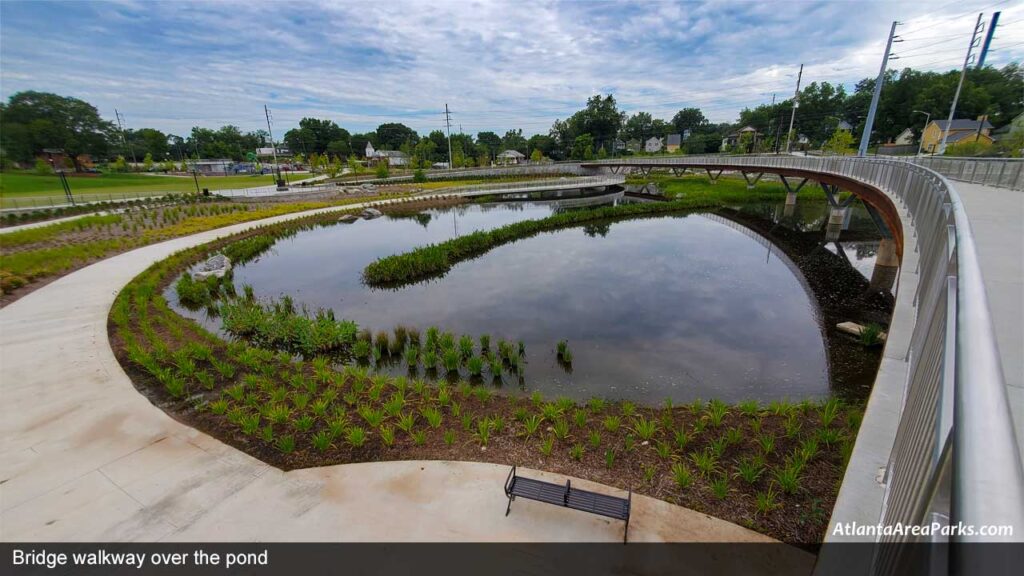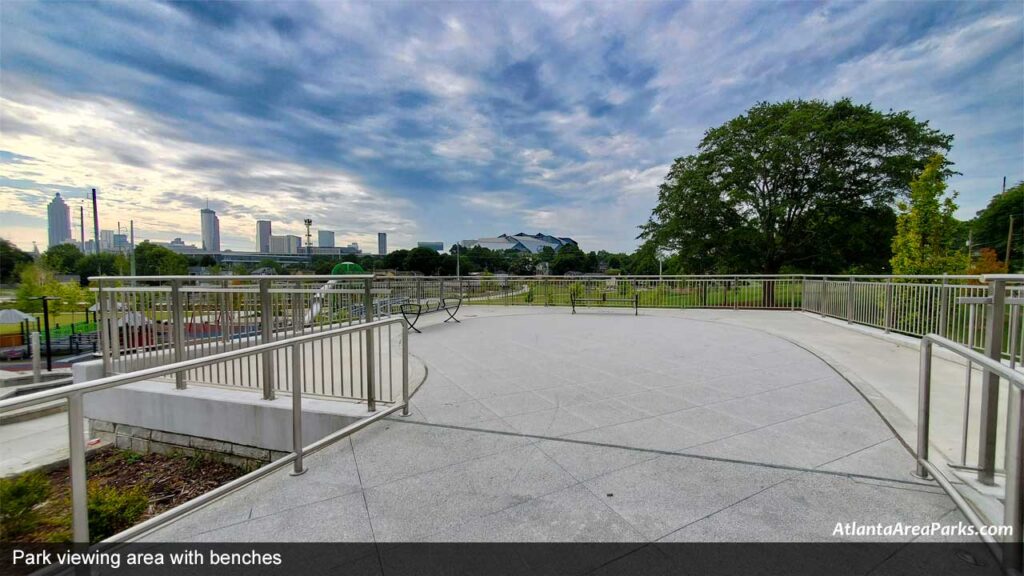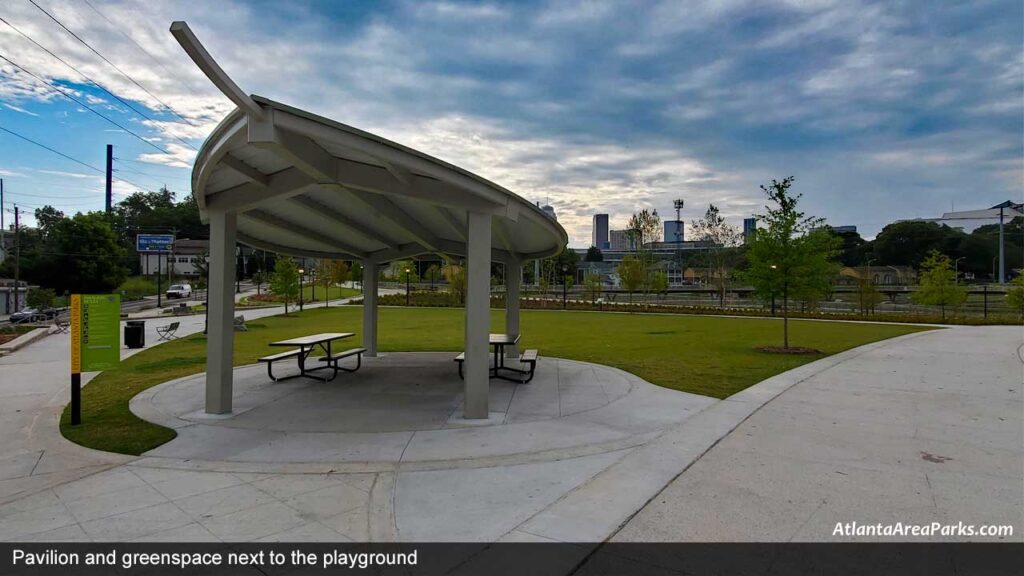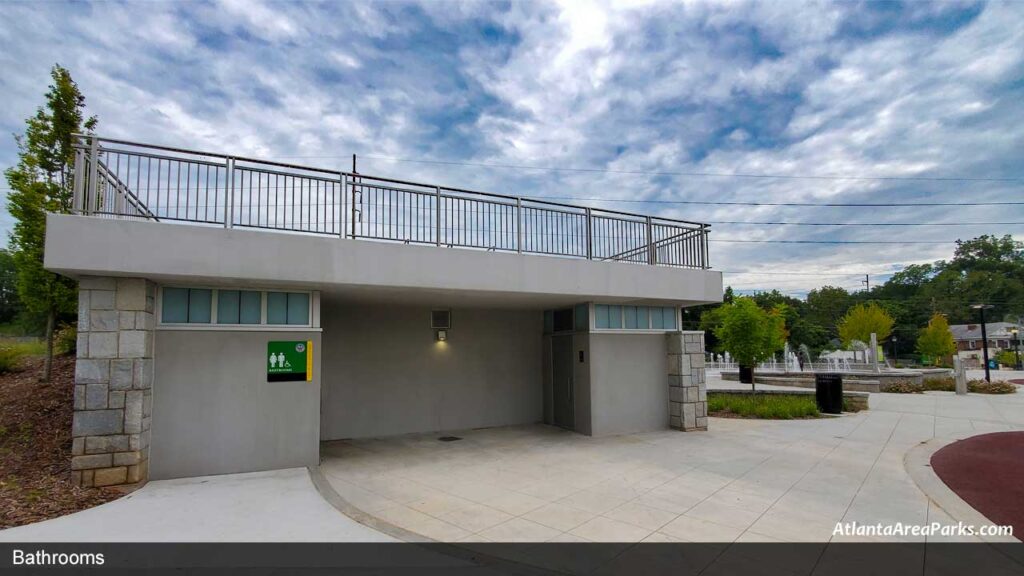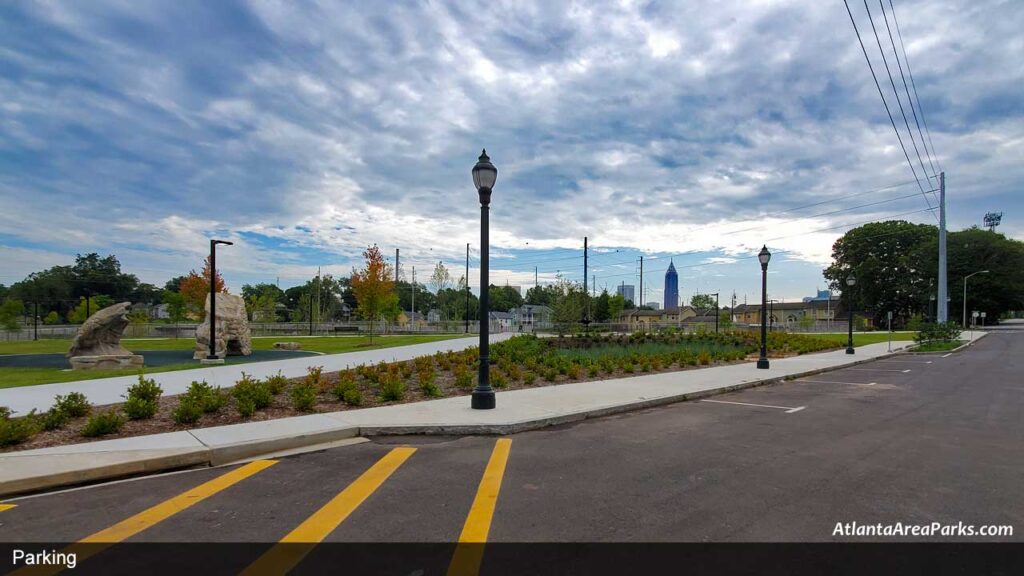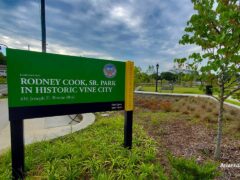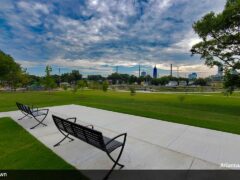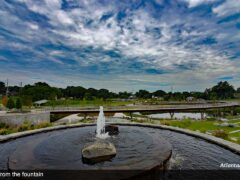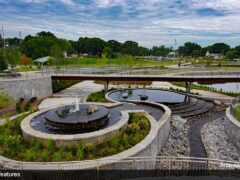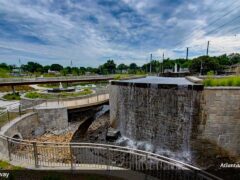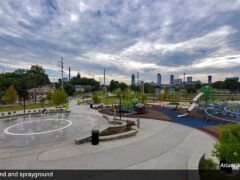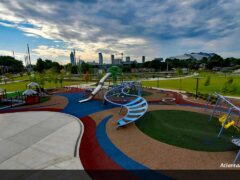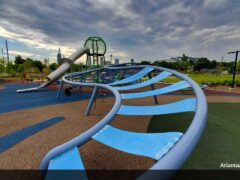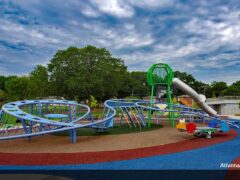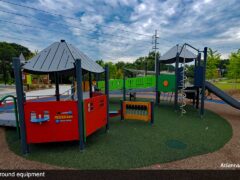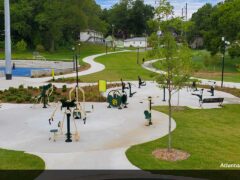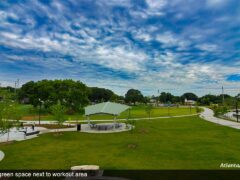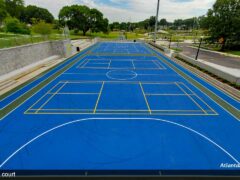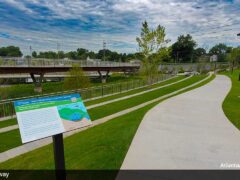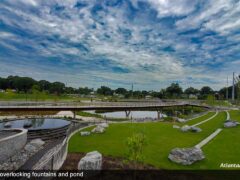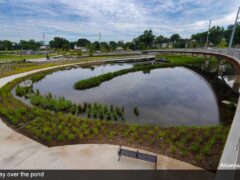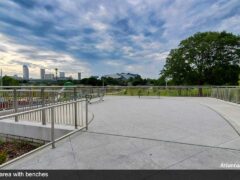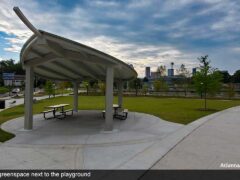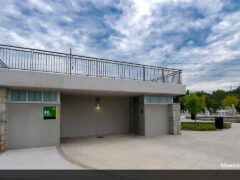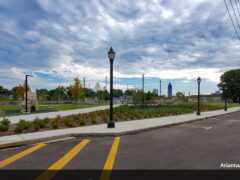 Basketball – 1 outside full court
Outdoor workout area
ADA-Accessible equipment
No shade
Multiple workout stations with instructional signs

2-Person Accessible Vertical Press (Wheelchair accessible)
2-Person Chess Press (Wheelchair accessible)
2-Person Accessible Lat Pulldown (Wheelchair accessible)
4-Person Leg Press
2-Person Ski/Strider
Seated Dips
Seated Rowing Machine
Adjustable Squat Machine
Adjustable Bench Press
Adjustable Shoulder Press
Adjustable Leg Press
Adjustable Arm Curl
Adjustable Chest Press
Adjustable Stepper
Leg Extension & Curl
This park is connected to the Westside BeltLine Connector by new bikes lanes on Joseph E. Boone Blvd.
Multi-purpose court – 1 outside court
Lines for pickleball, badminton, and futsal (hard court soccer)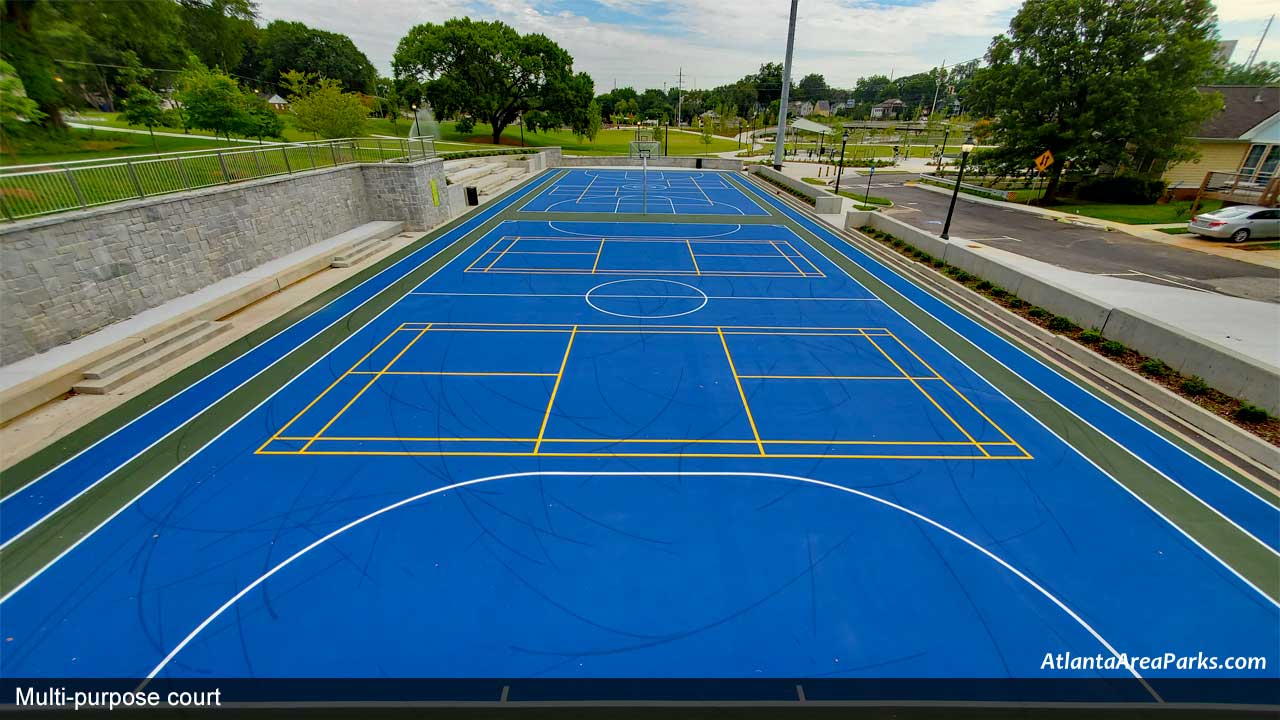 Walking/Running
There is a paved and well lighted multi-level pathway around the 1.5-acre retention pond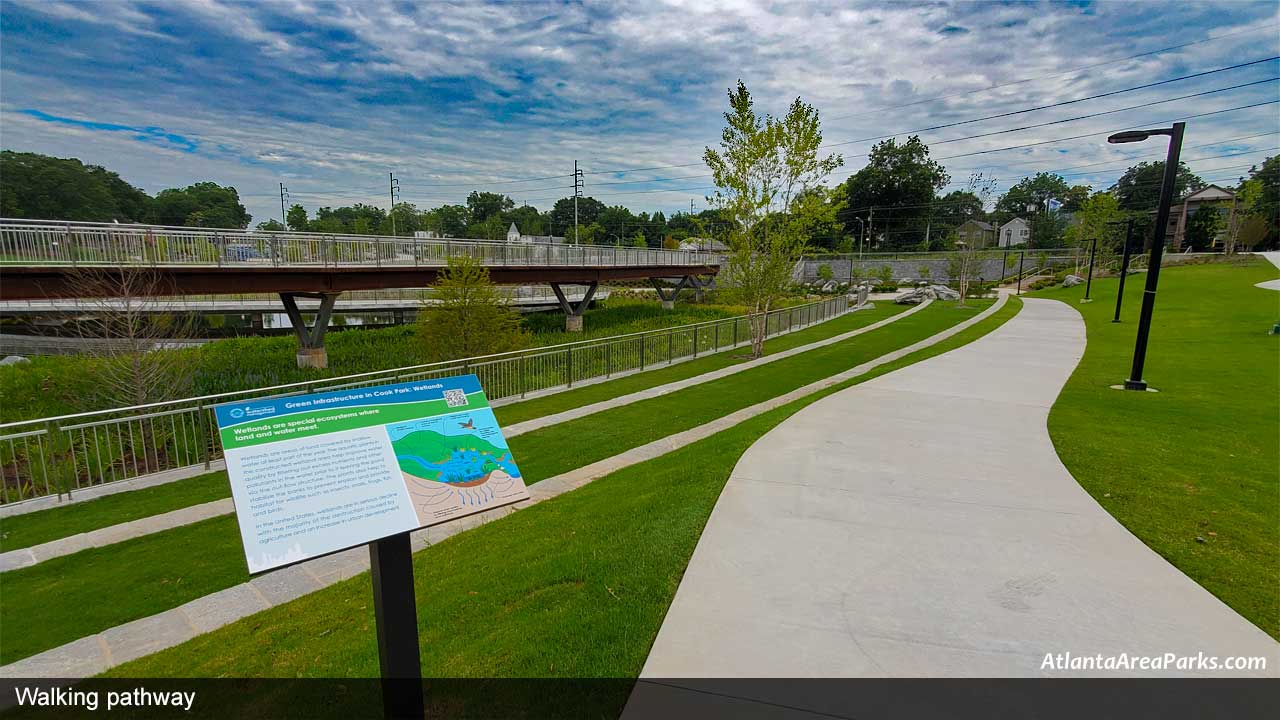 Areas of green space around the park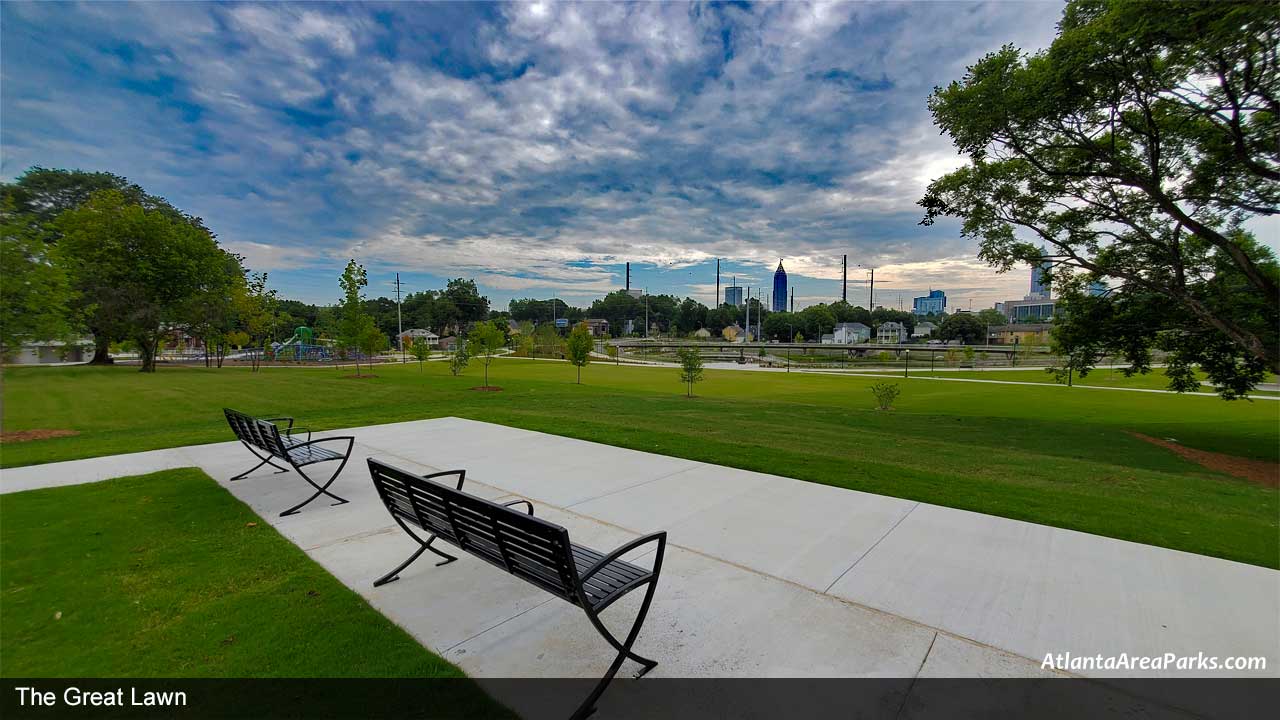 Next to both covered picnic area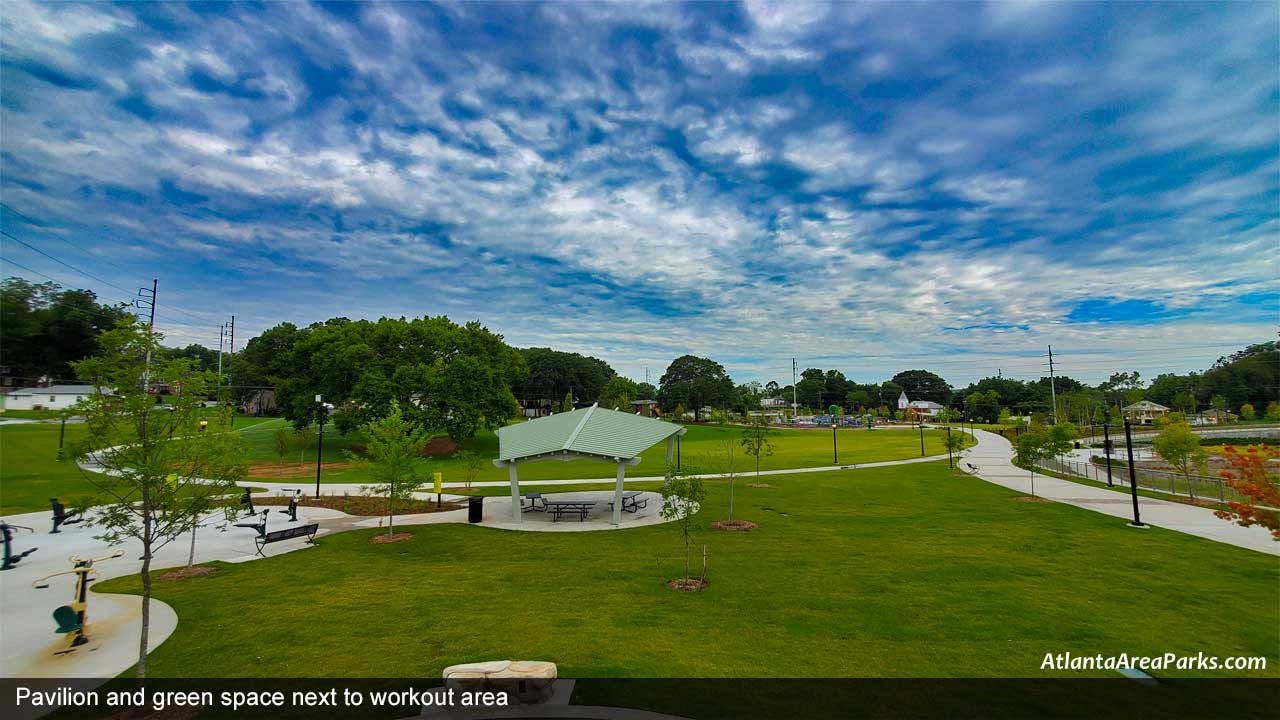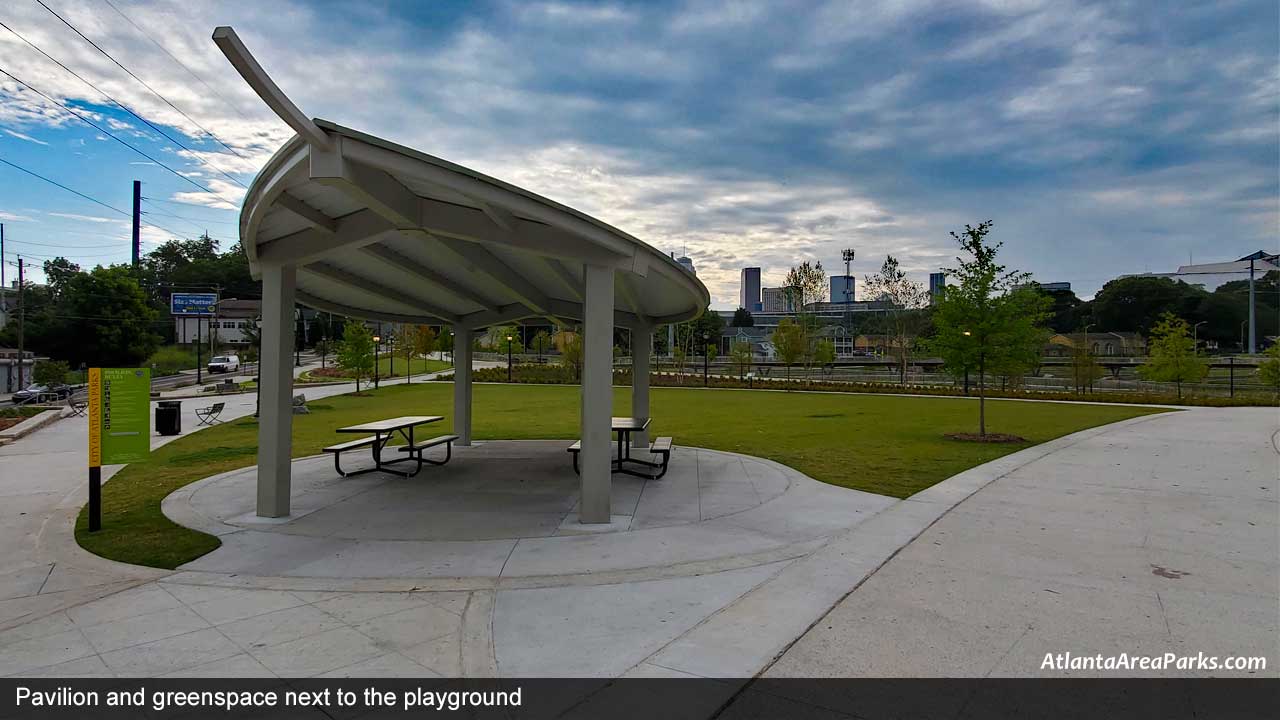 Playground and Sprayground/Splash Pad
Playground designed for ages 5-12
Includes

: Multiple slides, swings, and climbing structures

Ground-type

: Soft rubber

Shade

: No shade

Seating

: Benches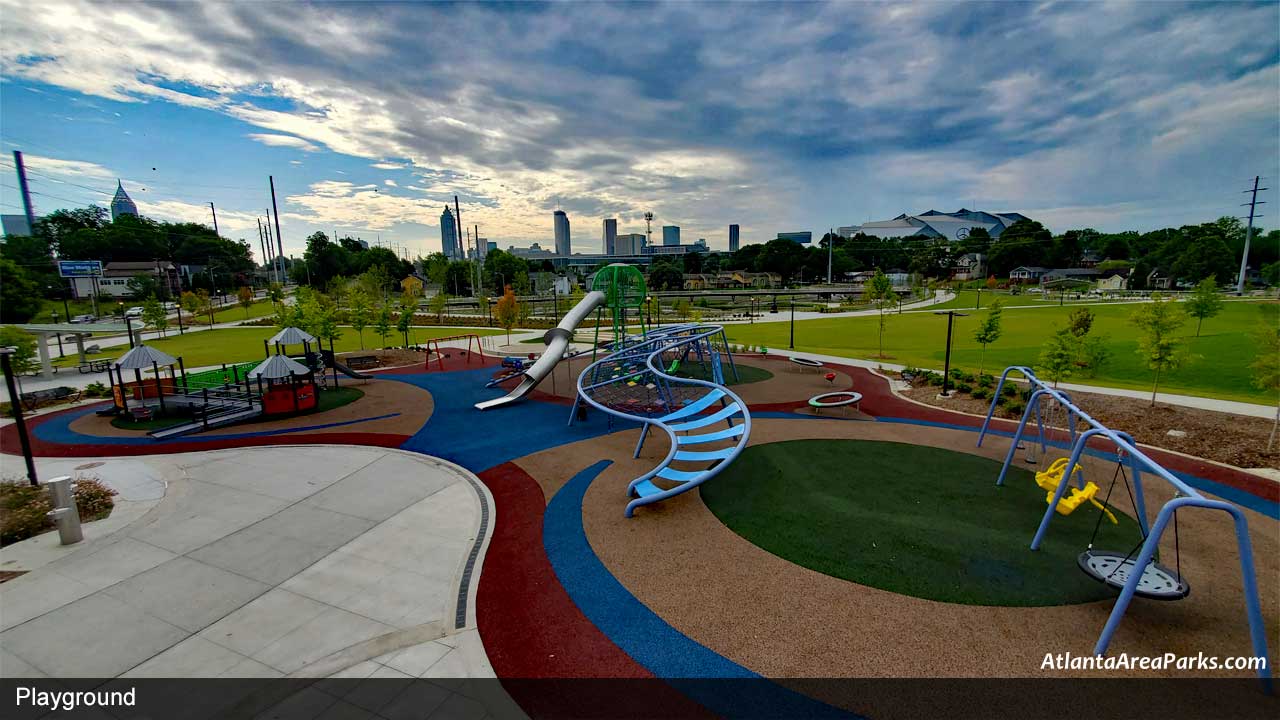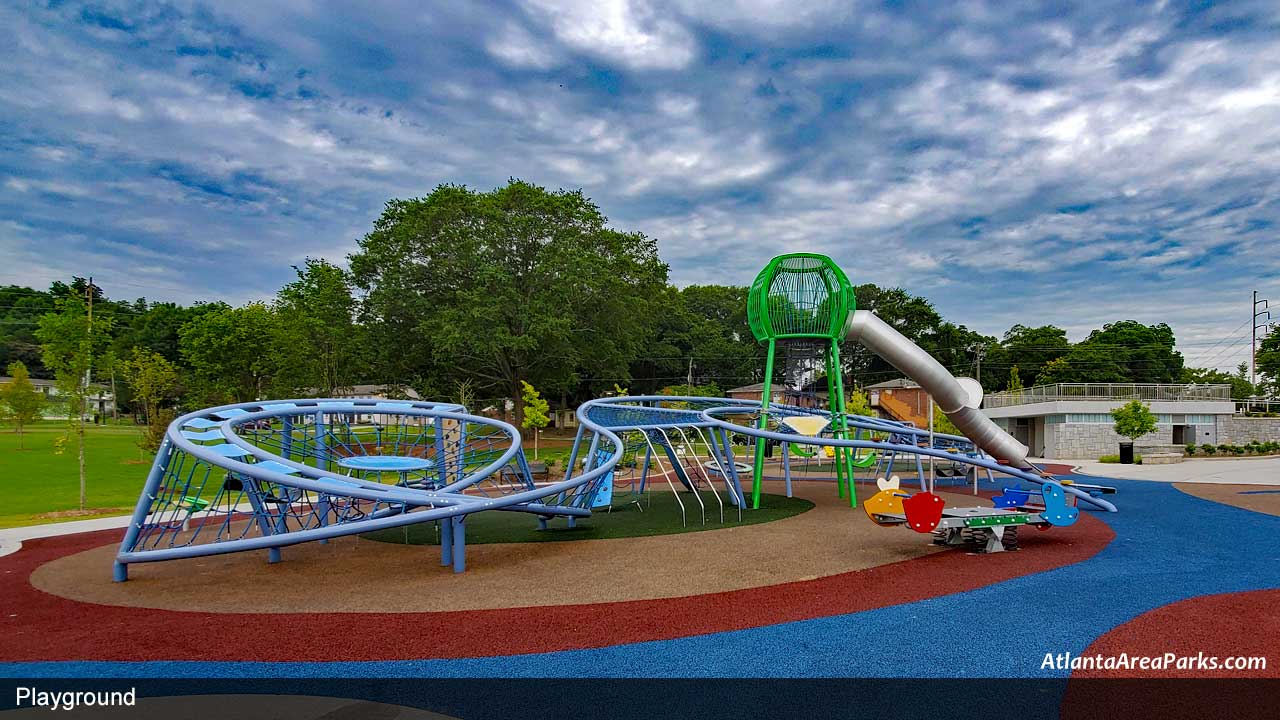 Inclusive playground designed for ages 2-5
Includes

: Multiple slides, swings, and sensory/music play
Ground-type: Soft rubber

Shade

: No shade

Seating

: Benches
Toddler structure features ramp access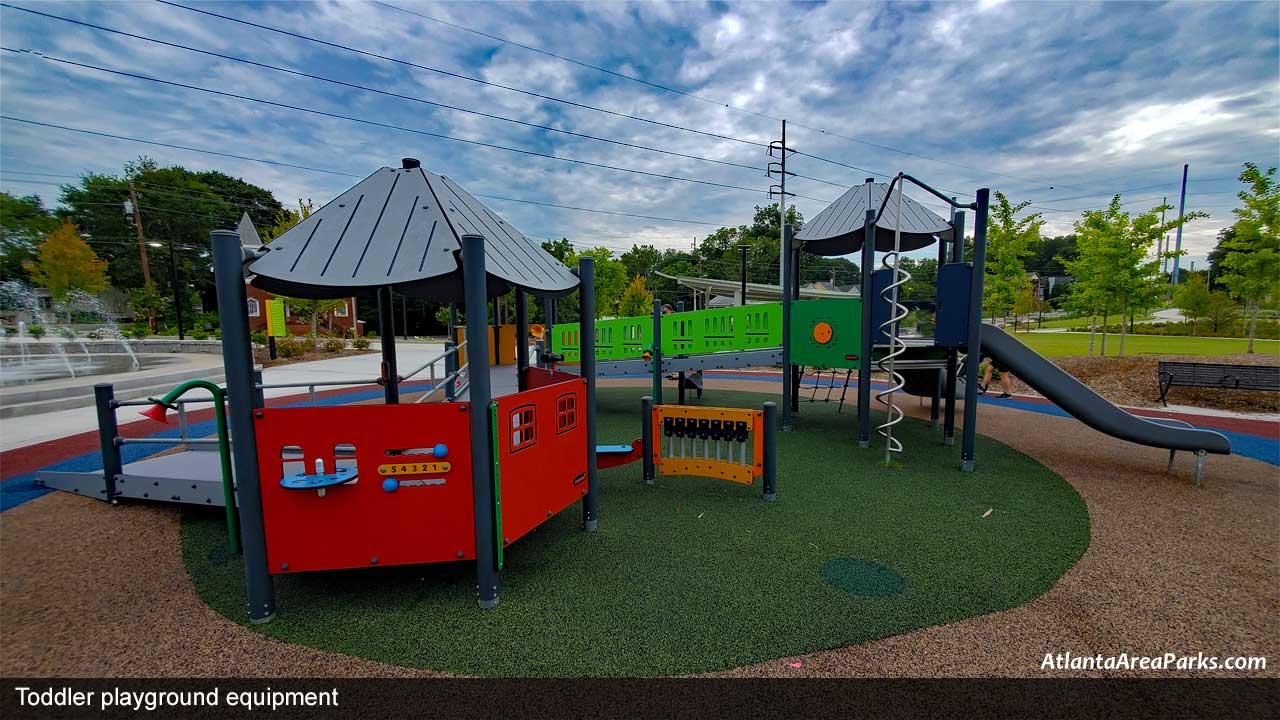 Splash Pad / Sprayground
Free
Open during summer

Ground-type

: Concrete

Shade

: No shade

Seating

: Stone seating
Outdoor shower / rinse station available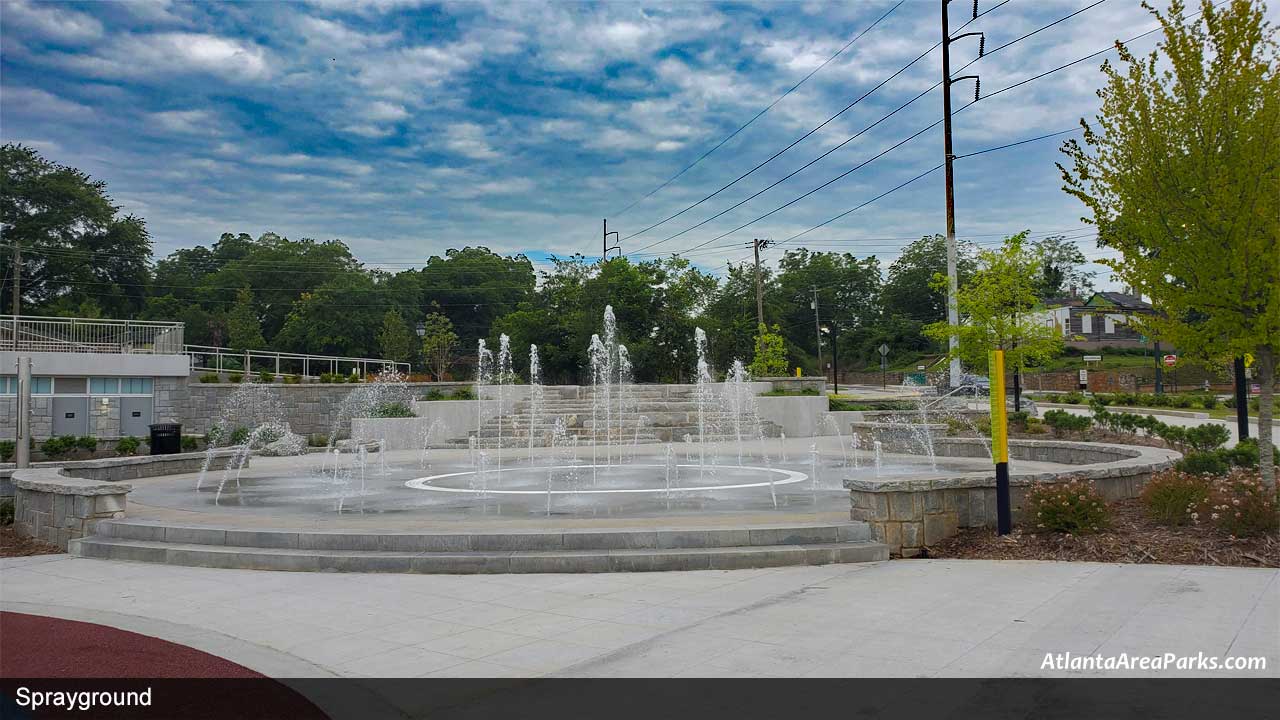 Climbing Boulders/Rocks for ages 2-5 and 5-12
Ground-type

: Soft rubber

Shade

: No shade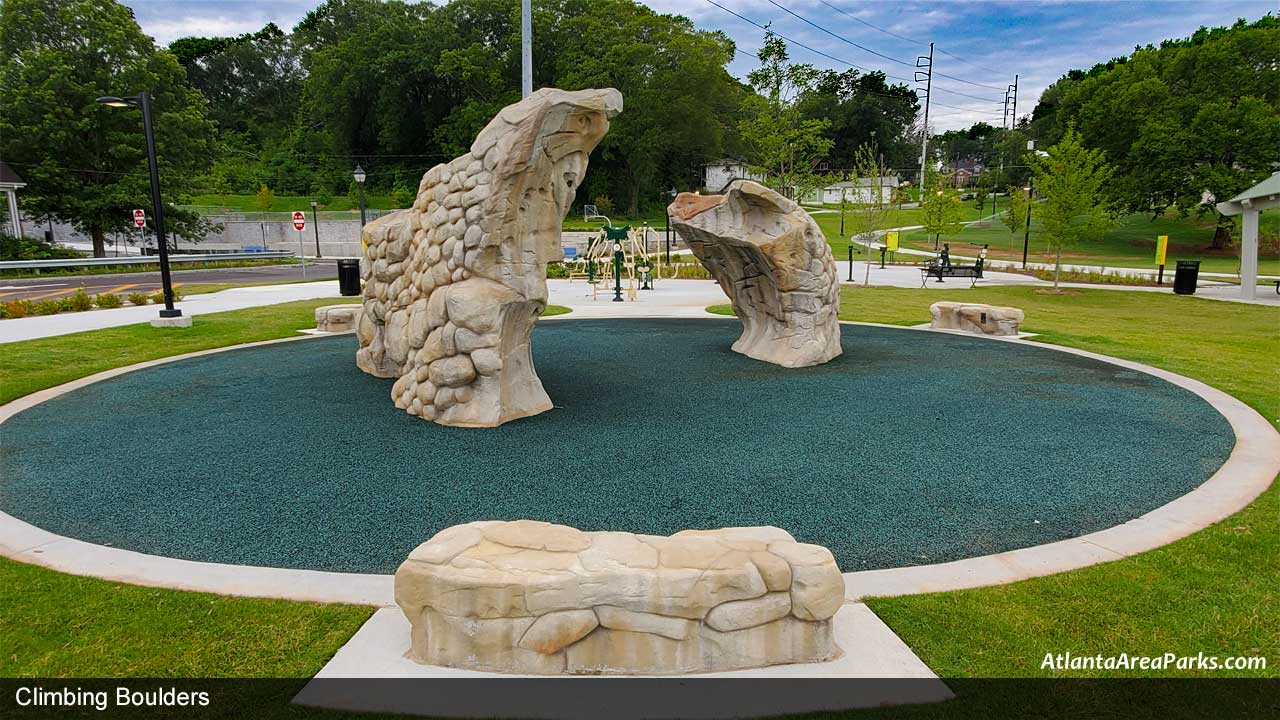 Two covered picnic areas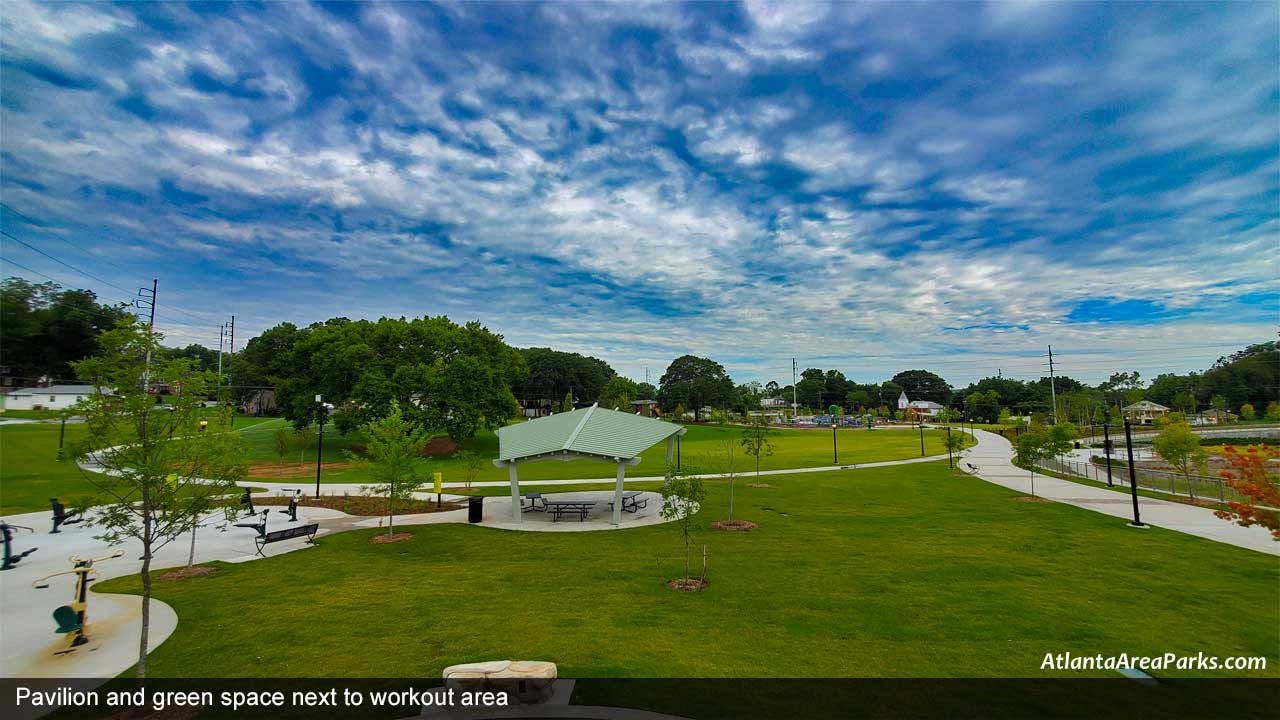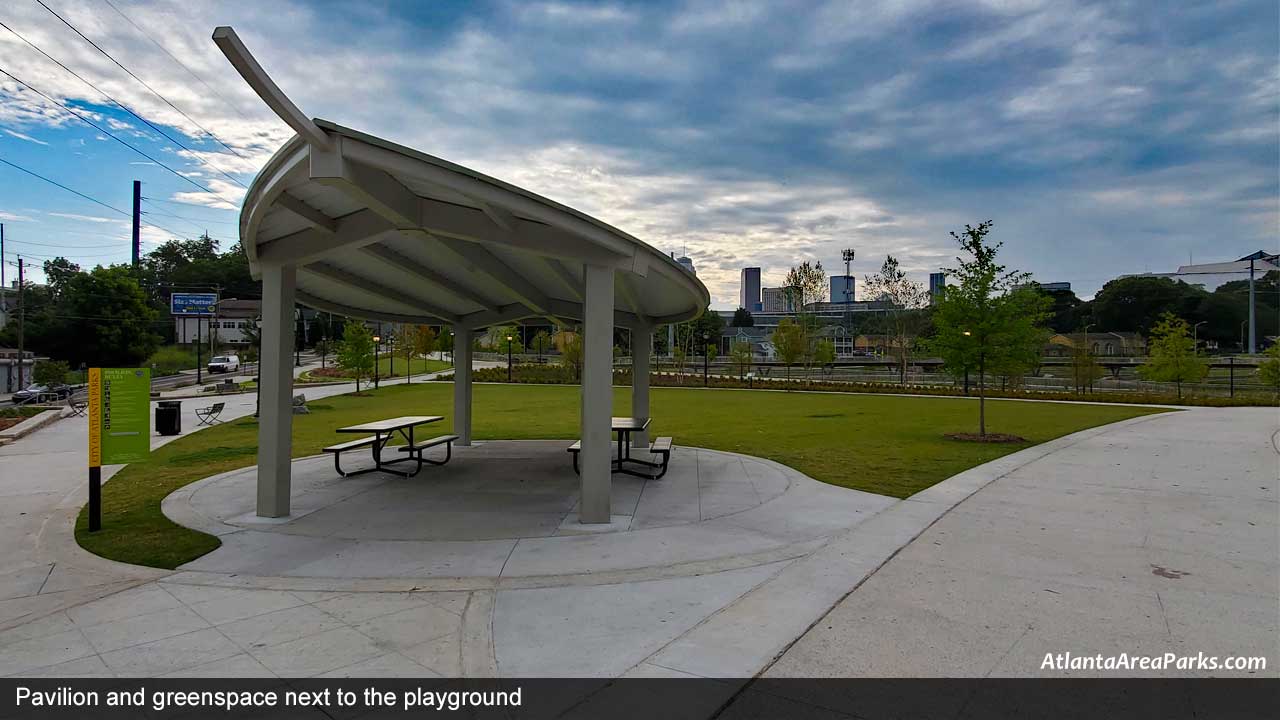 Tiered retaining walls located near the terraced Pools
Park viewing overlook with benches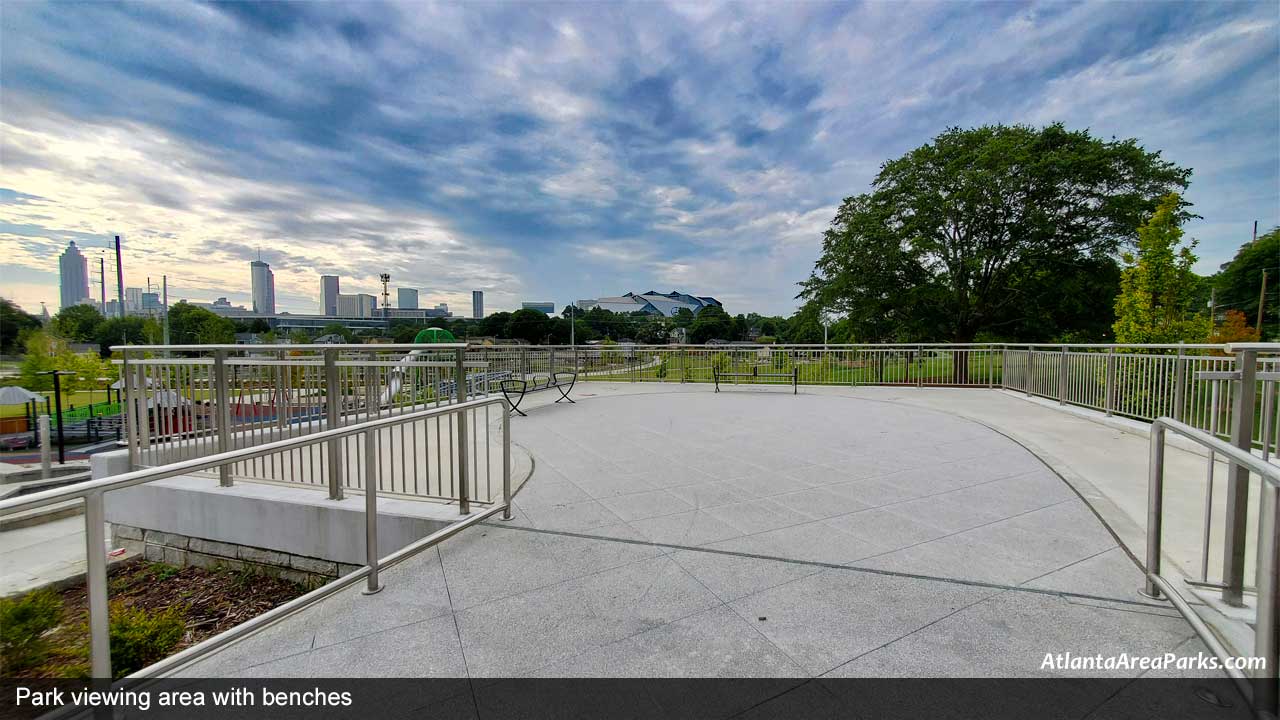 Informational signs describing the Green Infrastructure throughout the park
Street Parking around the perimeter of the park
Handicap parking available
Bathrooms located next to the playground
Water fountains located near the playground and workout area