Ardmore Park is a small 1.75-acre neighborhood park in Buckhead. This park features a shaded playground and is on The Beltline's Northside Trail.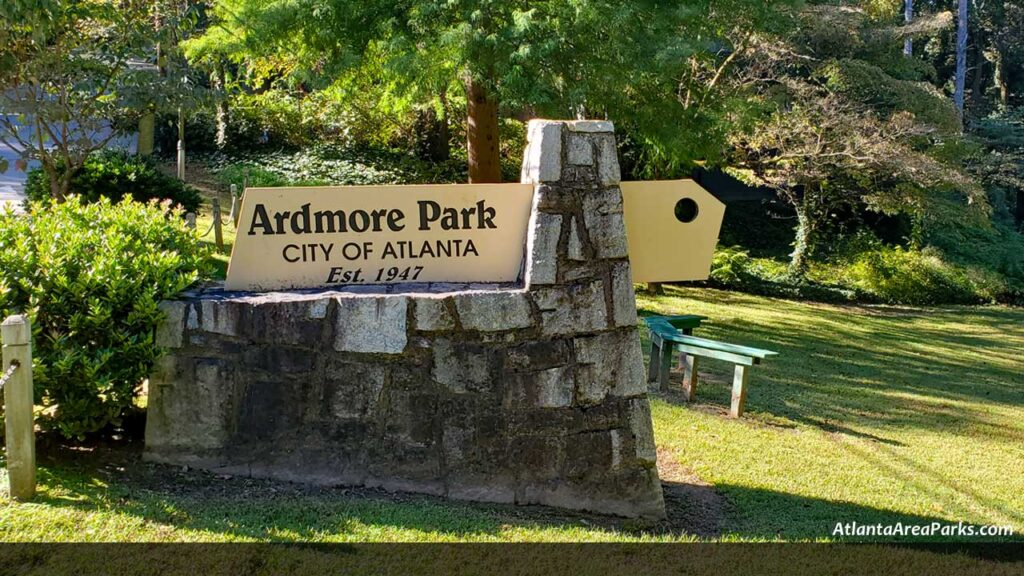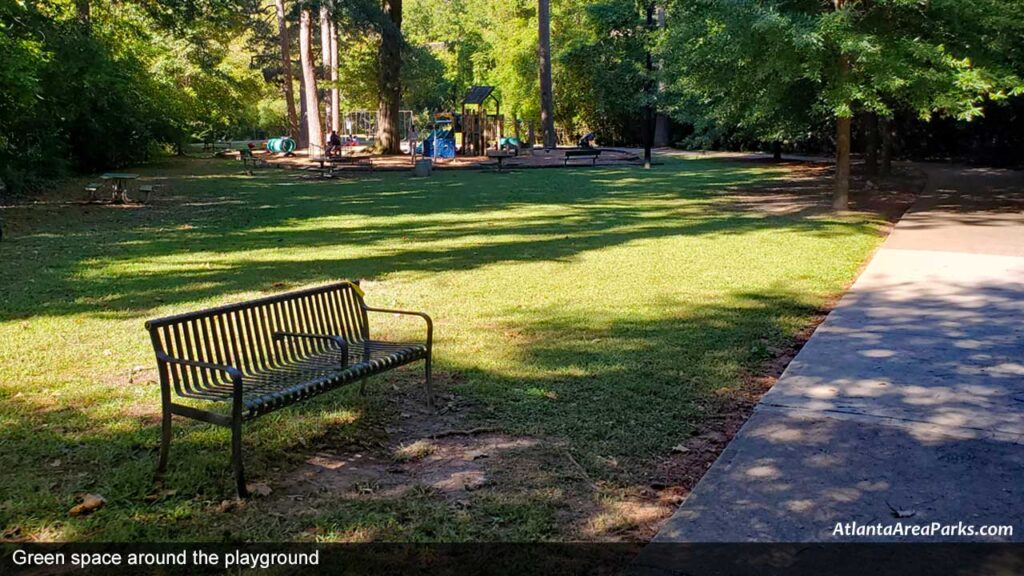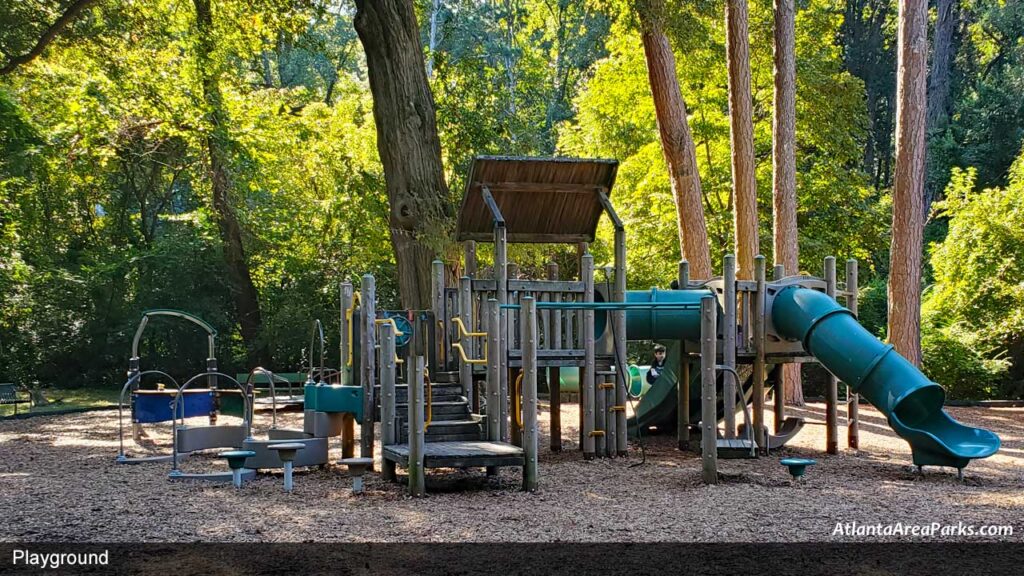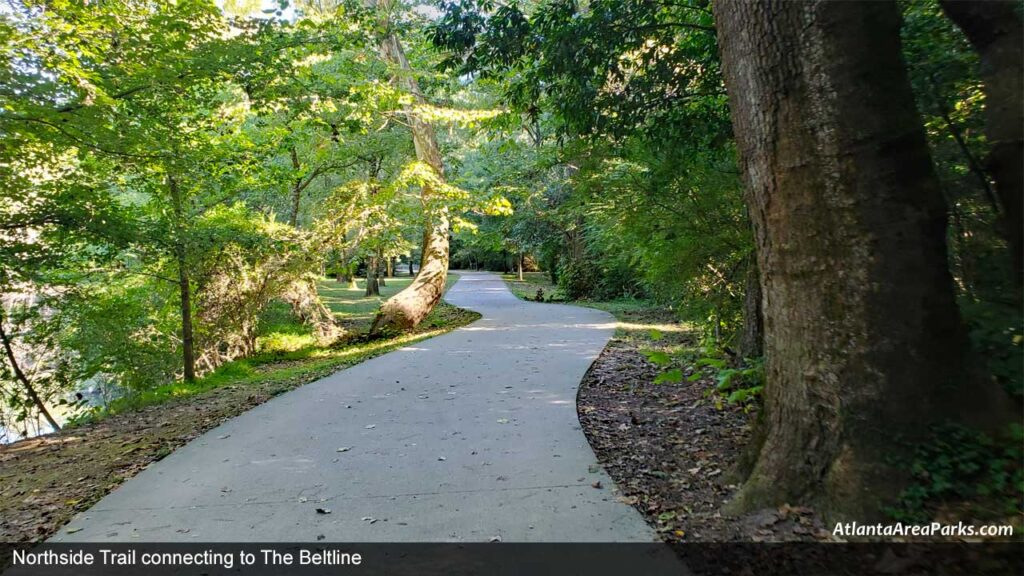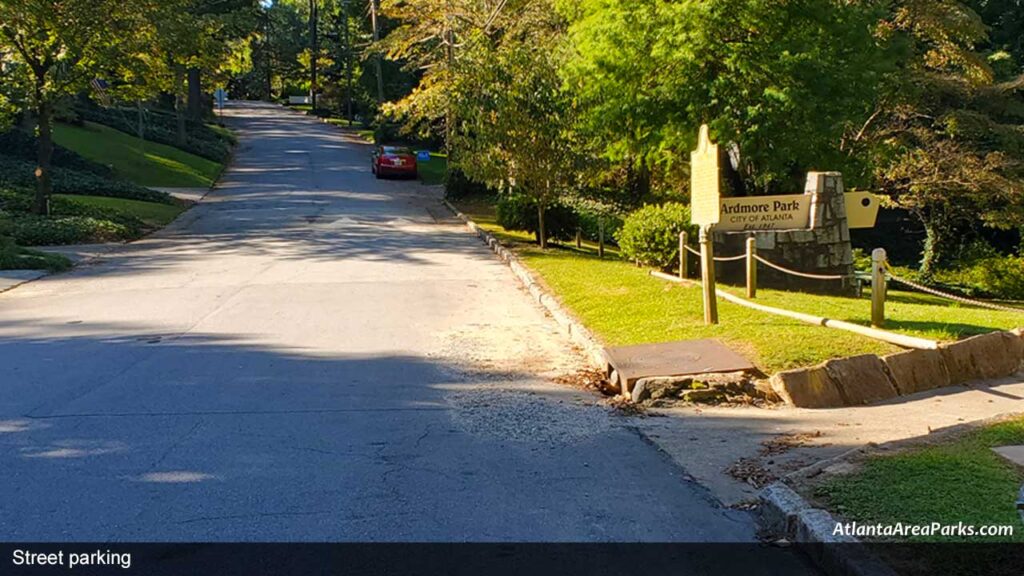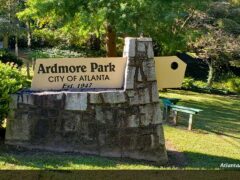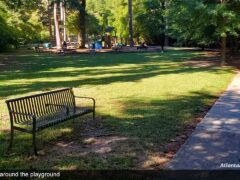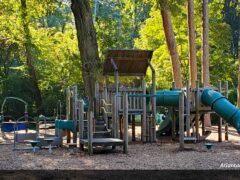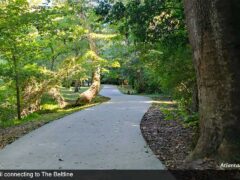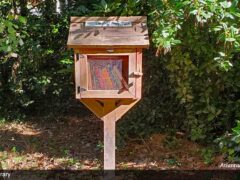 A Grassy area among the trees next to the playground
Playground designed for ages 5-12
Features

: multiple slides, swings, and climbing structures

Ground-type

: Wood chips

Shade

: Mostly, provided by big trees

Seating

: Benches and nearby picnic tables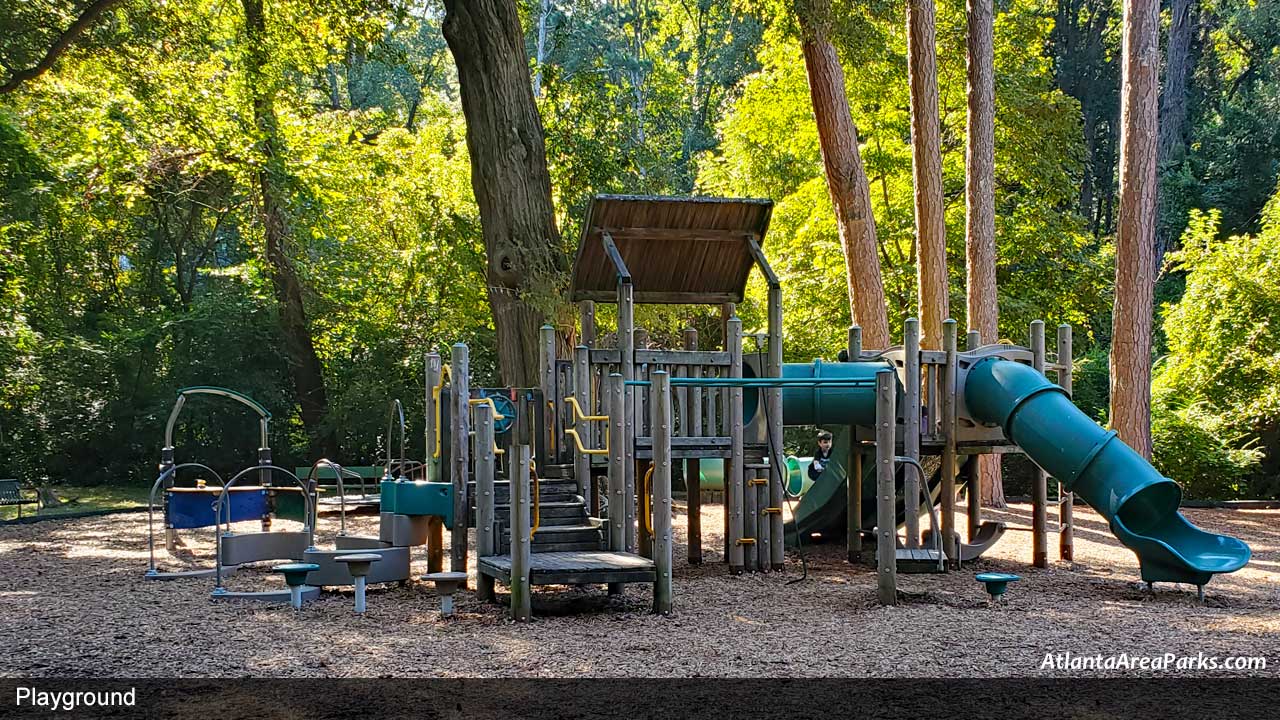 Picnic tables – located at the playground shaded by the surrounding trees.
No designated parking – neighborhood street parking
NO bathrooms
NO water fountains